ZEUS: Breaking down ESG silos with Citi's Val Smith
The sustainability space has come a long away since Valerie Smith joined Citigroup in 2004. Now head of global sustainability, she charts the next steps.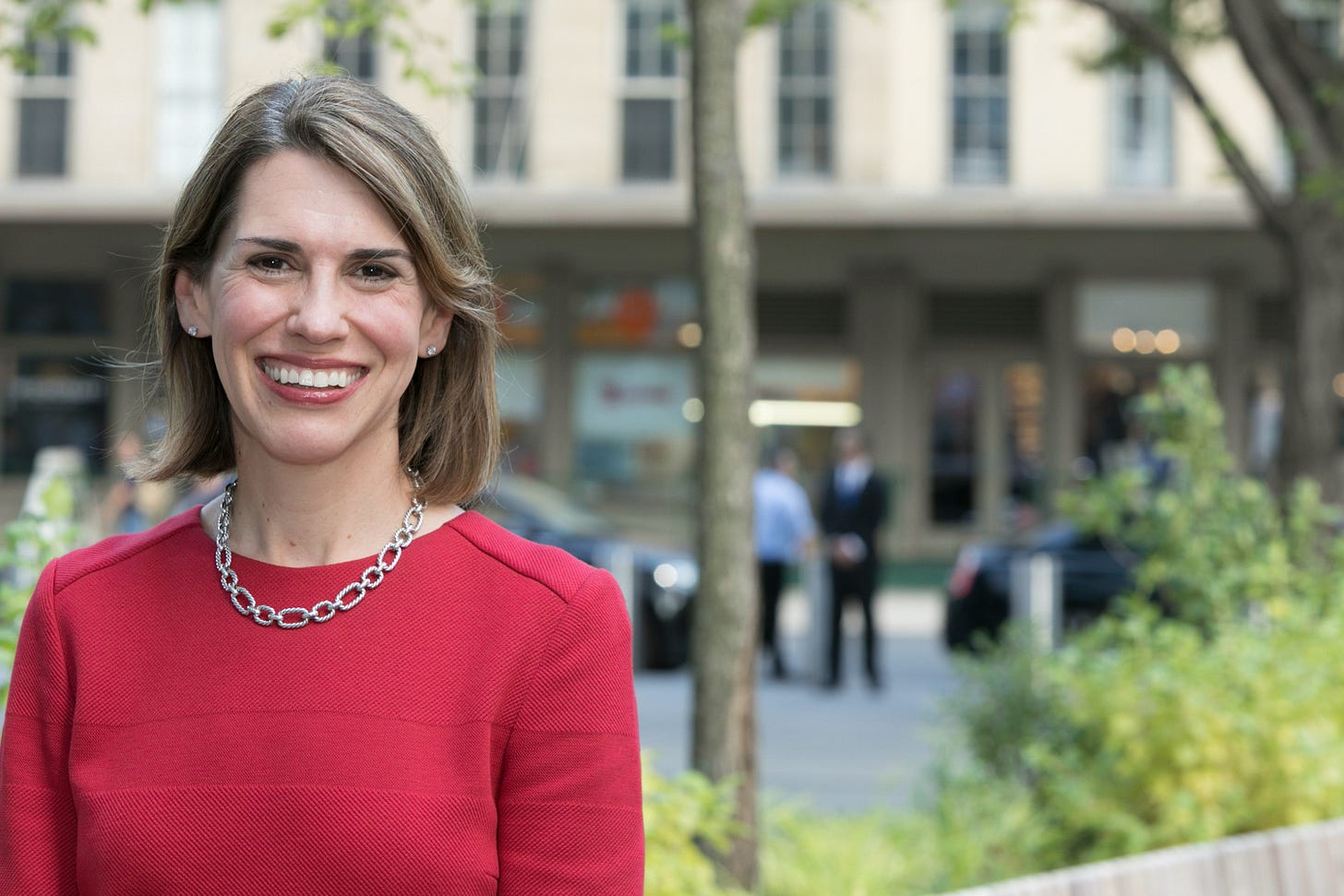 Valerie Smith, Global Head of Sustainability at Citigroup.
(David Callaway is founder and Editor-in-Chief of Callaway Climate Insights. He is the former president of the World Editors Forum, Editor-in-Chief of USA Today and MarketWatch, and CEO of TheStreet Inc.)
SAN FRANCISCO (Callaway Climate Insights) — Like most sustainability executives, Val Smith worried in those early lockdown days this past March whether Covid-19 would swamp all other corporate priorities for the year, including environmental, social and governance (ESG) initiatives.
That the opposite happened was both a relief and a recognition of how much the climate discussion has commanded the attention of Wall Street and the financial industry in the past several months.
"There was a real concern in the climate change space that we'd see a setback for a year or two," Smith said in an interview. "It's really a sign of how much this space has changed that instead of a retrenchment, people have changed their horizons."
Eleven months into her role as Global Head of Sustainability at Citigroup (C), Smith is directing a worldwide, $250 billion climate solutions initiative from her apartment in Brooklyn. The financial giant announced the new commitment — its third in the past 13 years — in late July.
The strategy, which follows a $100 billion commitment in 2015 that last year finished four years ahead of schedule, includes investing in low-carbon transition opportunities, such as renewable energy, sustainable agriculture and water conservation. It also includes a massive effort to measure and track climate risk in Citi's portfolio and working with clients to reduce it.
Perhaps most challenging, Citi is working to continue to reduce its own carbon footprint in its offices in 97 countries, with a goal of sourcing 100% renewable electricity to power its facilities by the end of this year.
"We want to get to 100% fast because it's an important signal" Smith said, adding that the company is working through RE100 guidelines — a global corporate initiative using offset credits; for example, a wind project financed by Citi in Texas.
Smith said one sea change she's witnessed in the past several months is the breakdown of ESG silos in the industry, one of the major challenges of combining three initiatives into one guiding strategy. She said the evolution of the sustainability role at Citi and across the financial sector since she joined the company in 2004 reflected how ESG had moved from the sidelines to the C-Suite.
"The creation and escalation of this role was out of the growing awareness that this was becoming a key business strategy discussion," Smith said. "And also in terms of sending a signal for our investors and out clients."
One particular challenge in dealing with clients is the amount of lending Citi — and most of Wall Street's top banks — have done to fossil fuel companies. Citi is not the largest lender. That ranking goes to JP Morgan Chase (JPM). But it's in the top three or four by the nature of its size.
Smith said working with clients on risk management and energy transition was "very much an area of focus" for Citi. She said members of the sustainable team are embedded in the company's banking groups, including private banking and of course, green financing.
In Citi's last commitment, in 2015, Smith said the breakdown of investments was almost three-quarters in the renewable space, with emphasis on wind and solar. As she prepares to mark her one-year anniversary in the global sustainable role next month, the world has changed but the investment and financing opportunities tied to ESG promise to be far greater.