Discover more from Callaway Climate Insights
Callaway Climate Insights provides news, critical analysis and original perspectives at the intersection of global finance and the challenges of climate change. 
Over 3,000 subscribers
ZEUS: Covid sports ban may just be a warmup
New study shows climate change threatens sports as we know them. Now that gets your attention.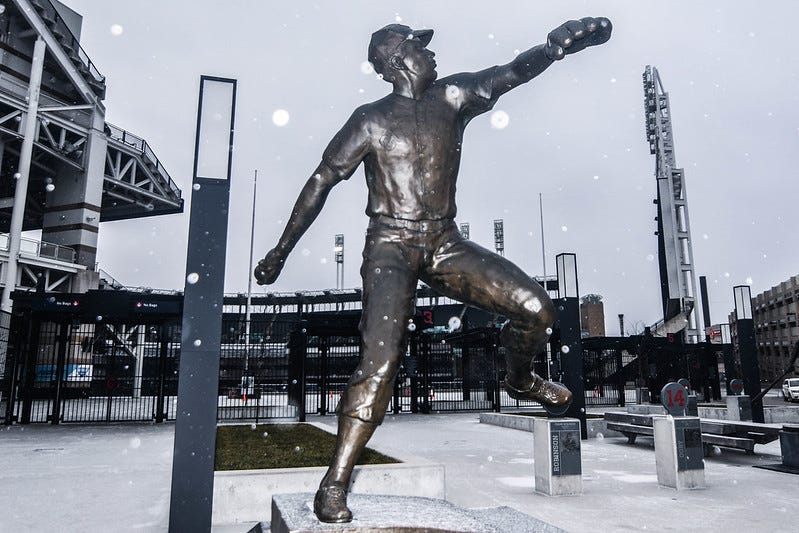 (David Callaway is founder and Editor-in-Chief of Callaway Climate Insights. He is the former president of the World Editors Forum, Editor-in-Chief of USA Today and MarketWatch, and CEO of TheStreet Inc.)
SAN FRANCISCO (Callaway Climate Insights) — Admit it. The great Covid crisis of 2020 became real for you when they suspended sports.
The pandemic flashing across news pages and video screens for several weeks this spring suddenly reared up on March 11 and shook the world by the neck when the NBA suspended a basketball game in Oklahoma just before tip-off, and minutes later indefinitely shut down the entire season. Within the next week, every sport in the world had stalled, as humanity sheltered in place. Damn, this was serious.
Now, a hundred days and almost a half million deaths later worldwide, sports are beginning to flow back into our lives as the world cautiously awakes. That semblance of normalcy is helping to ease our fears and divert our focus, if only briefly. But just as I'm learning the names of the Bundesliga players and Nascar drivers, and trying to picture NBA playoffs at Disney World, a new report comes that shows climate change threatening sports in a structural way that Covid-19 never could.
Playing Against the Clock, by author David Goldblatt, makes the case that sports as we know them, from golf and surfing to NFL football and even the Olympics, will be completely changed in the next 30 years as high temperatures, floods and fires threaten venues and outdoor activities.
Taking just last year, 2019, he points out that typhoons interrupted the Rugby World Cup in Japan, and smoky air from Australian wildfires halted tennis play at The Australian Open. In the U.S., Hurricane Dorian in the Southeastern U.S. forced cancelations or rescheduling of college sports in Florida last August.
Flood threats to cricket and soccer in places like the Caribbean threaten leagues there. Erosion of beaches in California could change surfing. And worst, at least for me, the report predicts one out of three golf courses in the U.K. could fall into the sea by the end of the century, including Scotland's famed St. Andrews, Royal Troon, and Carnoustie.
Weather is nothing new to outdoor sports. Who hasn't been at a baseball game when there is a rain delay, or played pickup football or soccer in the mud? But bigger storms mean more disruption, especially to the part of sports which we've now come to realize is so important — the crowds.
Rather than just sit back and suffer, Goldblatt recommends that sports use its unique pulpit to help focus the world on climate solutions, starting with its own footprint.
"Sporting events are responsible for massive levels of aviation, carbon heavy stadium construction, and mountains of un-recycled garbage, all making a significant contribution to the catastrophe now engulfing us," he writes in the report.
By taking the lead on becoming carbon neutral, sports heroes can change the conversation, he argues. Much as they have recently on Black Lives Matter, on women in sports, or on safety issues such as concussions, I would add. Global sports generate more than $1.3 trillion in revenue a year, with the NFL the recognized leader with $13 billion in annual revenue.
Sports can get our attention like nothing else. Taking the lead on efforts such as cutting fossil-fuel and aviation sponsorships, disclosing emissions, or just pushing fans to join local climate causes and help their teams become carbon neutral in the next decade should become a priority for teams, schools, and professional leagues.
As we sit here today, witnessing some sports without crowds and pondering whether others will even start again this year, it's worth reflecting on how quickly things have changed. Covid-19 is really just a warmup for coming changes caused by global warming.
As we seek to identify and invest in solutions and ways to adapt, sports is a great place to start. The attention is there. The loyalty is there. The money is there. Sports can either lead the change, or be utterly changed itself. If that happens, we all lose.
Above, bronze statue of the Cleveland Indians' Hall of Fame pitcher Bob Feller at Progressive Field. Photo:
Erik Drost
/flickr.