Discover more from Callaway Climate Insights
Callaway Climate Insights provides news, critical analysis and original perspectives at the intersection of global finance and the challenges of climate change. 
Over 3,000 subscribers
ZEUS: The public CEO driving profits from cutting carbon
Jeff Eckel of Hannon Armstrong was pushing climate solutions even before global warming became a crisis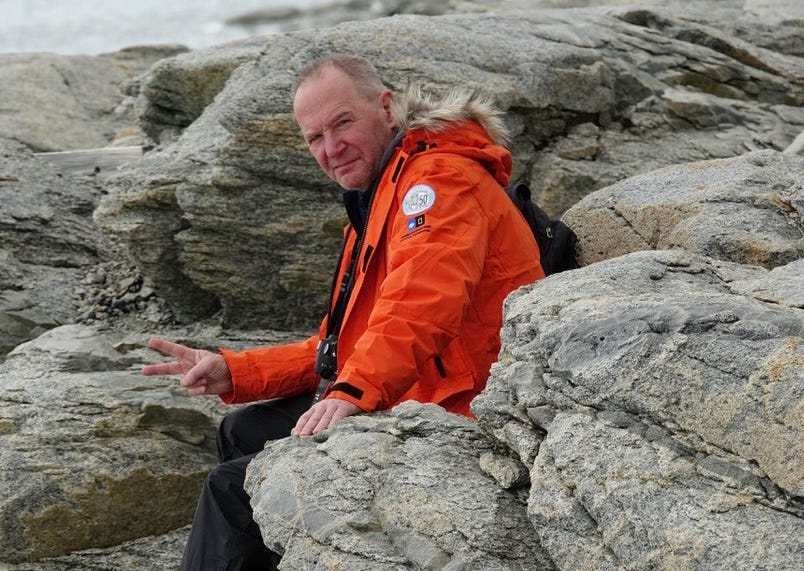 Jeff Eckel, CEO of Hannon Armstrong Sustainable Infrastructure Capital.
(David Callaway is founder and Editor-in-Chief of Callaway Climate Insights. He is the former president of the World Editors Forum, Editor-in-Chief of USA Today and MarketWatch, and CEO of TheStreet Inc.)
SAN FRANCISCO (Callaway Climate Insights) — One of most exciting new trends in the battle against global warming since Covid-19 struck is the sheer surge in commitment from business leaders to investing in solutions.
From the massive inflows into environmental, social and governance funds and the renewable pledges of big tech to the fledgling efforts of fossil fuel companies to transition to cleaner energy, the onset of corporate efforts worldwide to mitigate the damage of greenhouse gas emissions is unmatched in terms of speed and size.
So we thought it worthwhile to check in with Jeff Eckel, the chief executive of Hannon Armstrong Sustainable Infrastructure Capital (HASI), who has been at it for more than 35 years. Eckel, who's committed to investing in energy efficiency projects and raising money through green financing for the real estate investment trust, is excited about the rush of new money. In part, it's helped lift interest in Hannon, shares of which are up more than a third year-to-date and have more than doubled in the past five years.
He said in an interview last week with Callaway Climate Insights, from Hannon headquarters in Annapolis, Md., that even with the new money, there are more than enough deals to go around. "I sure hope there are a lot of new competitors, because we need a lot more capital to solve this thing," he said.
Eckel is a champion of the movement to put a price on carbon. It gained a big endorsement this week when the Business Roundtable, one of the most important U.S. corporate bodies, supported a price — representing a shift in just a few years for American business from a position of apathy or even of obstruction on climate, to one of action.
Eckel wants the price to come with a dividend as well, so that money raised is not squandered in government coffers, but spent on ways to support communities hard-hit by climate change. "You dividend it to the citizens," he said. "It will absolutely change the way the private sector deploys resources."
While he applauds the newfound interest in climate investing, he specifies three things that need to happen before it becomes a fundamental shift in the economy. He calls them the three pillars.
The first is a buy-in from the banks that they will only do business with customers dedicated to slowing climate change. He said Morgan Stanley (MS), Bank of America (BAC), and Citi (C) are early leaders here.
Second, every investment's carbon impact should be disclosed. And that leads to the third pillar: There must be a way to measure the performance of the investment in terms of reducing greenhouse gas emissions. Hannon Armstrong uses a proprietary tool called CarbonCount, which measures the reduction per dollar of investment.
These metrics, along with a price on carbon, are the essential business imperatives that will change this 2020 movement from an investing fad into a real mitigation strategy. Hannon had about $6 billion in managed assets at the end of 2019. It was heavy on solar investments, but this past summer did a deal with French utility Engie SA (ENGQF) to spread more into wind projects.
With an average annual return of about 25% over the past five years, Hannon enjoys a strong reputation just as the ESG space is taking off, which has certainly helped create a more focused investor base. That base is not just trying to do right for the environment, but is looking for successful, profitable strategies.
As Eckel sees it, a lot of the new interest isn't just because of the sudden realization that climate change is here, but because of cold, hard, money-flow analysis. The return on equity of renewable energy is now higher than it is on fossil fuels, so that's where the money is going.
"That's only how you're in the fight," Eckel said. "In the absence of public policy, you beat people on price."