Discover more from Callaway Climate Insights
Callaway Climate Insights provides news, critical analysis and original perspectives at the intersection of global finance and the challenges of climate change. 
Over 3,000 subscribers
Zeus: Think oil's collapsed? Look at coal
While historic oil stocks' plunge makes headlines, coal nears its endgame.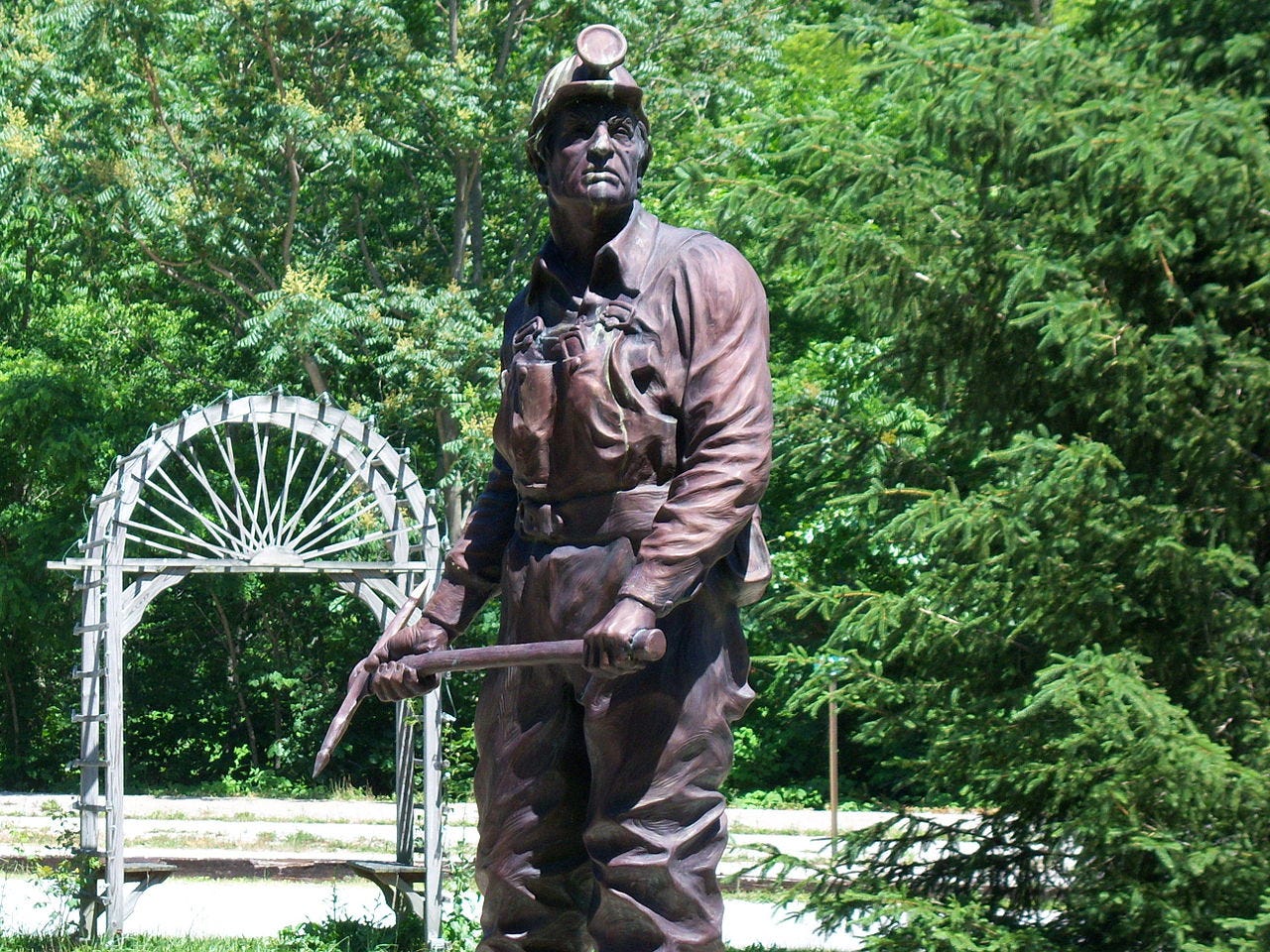 SAN FRANCISCO (Callaway Climate Insights) — President Trump and China don't see eye-to-eye on much these days, except perhaps in supporting coal. Everyone else is going the other direction, and that could lead to the endgame in coal stocks for investors.
Austria, Sweden, three Japanese banks, and British banking giant HSBC all announced in the past few weeks they will move to close all coal plants or stop financing them. Even Germany, Europe's largest coal producer, set a target for shutting its coal business, although a weak 2038. Still, this epic pile-on in 2020, which includes Blackrock, the world's largest asset manager, has coal stocks reeling well beyond the delirious effects of the coronavirus.
The Dow Jones U.S. Coal Index (DJUSCL) has lost two-thirds of its value year-to-date. It's down more than 80% since Trump was elected, in stark contrast to record stock performances in the broader averages. From its peak a decade ago, it's essentially lost 99% of its value. The larger stocks, such as Arch Coal (ARCH), Peabody Energy (BTU) and Warrior Met Coal Inc. (HCC) have all been crushed in the past year.
A contrarian's dream? Hardly. While there is something to the speculation that oil stocks will stage some sort of recovery from their lows this month, the collective shunning of coal by governments, financiers and environmentalists finally seems to have hit critical mass. We're in the death throes — at least in Western countries.
The U.K., where London was once known as the Big Smoke because people powered their homes with coal, creating pollution so bad outsiders thought it was London fog, hit an historic milestone this week. It went an entire week without using any coal power for the first time since 1882, according to The Guardian.
Why is this column called Zeus? David Callaway explains here.
Industries have collapsed before. Think textile mills, tobacco companies. Mainframe and mini-computer makers. Each generation kills off a set of them as it moves to cheaper, healthier, better-performing alternatives. Typewriters, cassette tapes, horses and buggies, etc. Even newspaper publishers, which currently employ fewer journalists in this country than its 50,000 coal workers, are facing extinction.
In this case, advances in renewable energy, such as solar and wind, have reached the point where they've become cheaper than coal. More of Europe was powered by renewables last year than coal for the first time. In the U.S., that could happen this year, after several of the largest coal companies declared bankruptcy in 2019. Some, like China and parts of Eastern Europe, will still burn coal for several years. But as an investment, its days are numbered.
It will indeed be a new world post-coronavirus. Change comes gradually, then suddenly, to paraphrase Hemingway. Coal's time has come.
Above, coal miner memorial, Benham, Ky. Photo: J654567/Wikipedia.