Discover more from Callaway Climate Insights
Callaway Climate Insights provides news, critical analysis and original perspectives at the intersection of global finance and the challenges of climate change. 
Over 3,000 subscribers
Denmark tops rankings in new Environmental Performance Index
European countries dominate, while the U.S. sits in 24th place. Australia and Japan make progress.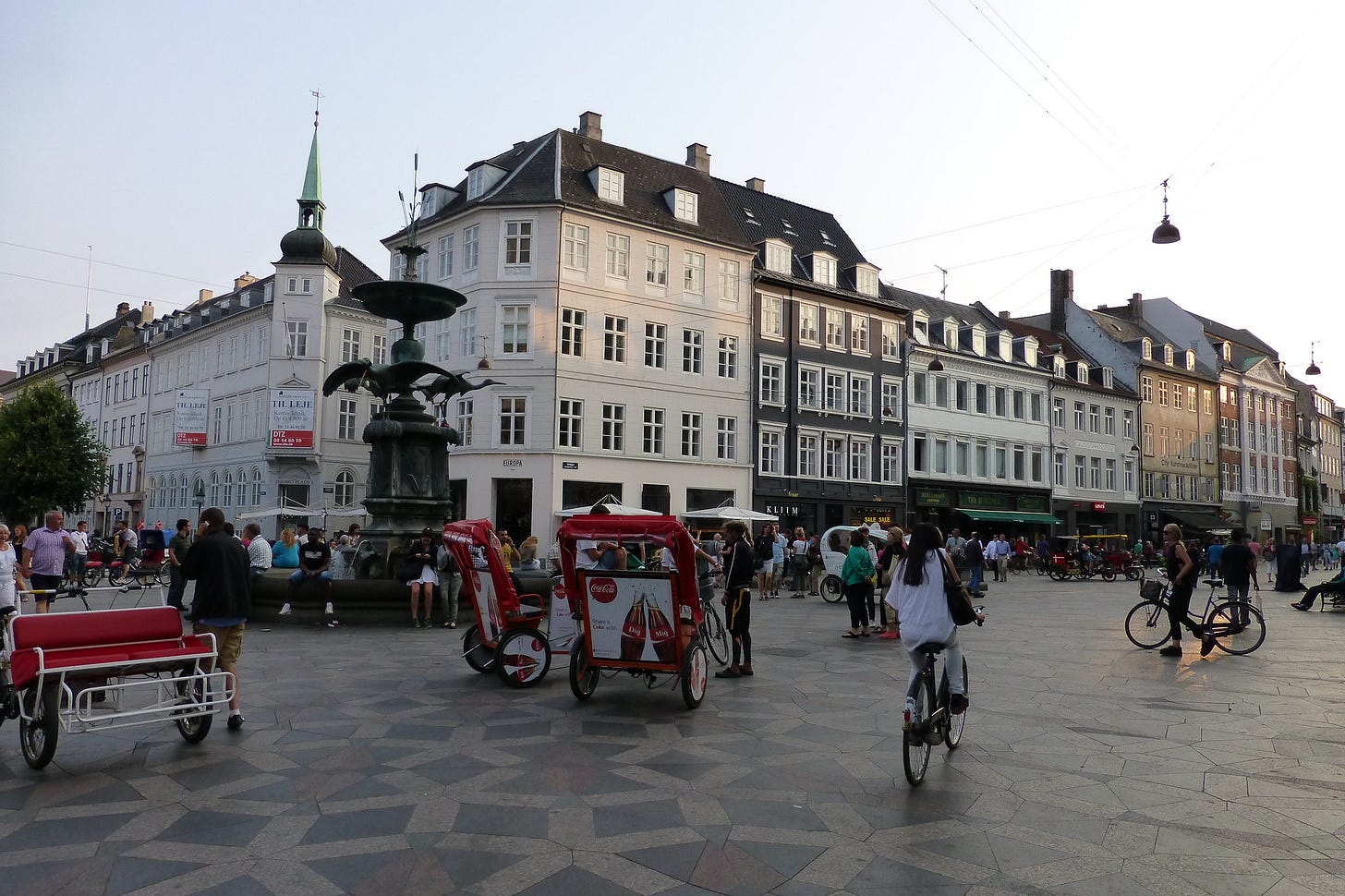 By Michael Molinski
(Michael Molinski is a senior economist at Trendline Economics. He's worked for Fidelity, Charles Schwab and Wells Fargo, and previously as a foreign correspondent and editor for Bloomberg News and MarketWatch. He is the author of Investing in Latin America: Best Stocks, Best Funds (Bloomberg Press, 1999), and Small Business in Paradise (Nolo, 2007).  
NEW HAVEN, Conn. (Callaway Climate Insights) — Denmark topped the world in the Environmental Performance Index 2020 rankings, announced Thursday by Yale and Columbia University, supplanting Switzerland, which dropped to third place. Luxembourg was in second place, and the United States edged up from previous rankings, but remained a distant 24th.
Europe once again gained all the top-10 spots in the EPI, which since 2006 has been the most recognized index comparing countries' performance on environmental health and ecosystem vitality. For the first time since 2016, two countries outside of Europe broke into the top 15, with Japan landing at 12 followed closely by Australia at 13. New Zealand and Canada were 19 and 20, respectively.
2020 EPI Results, top 10 countries:

Denmark

Luxembourg

Switzerland

United Kingdom

France

Austria

Finland

Sweden

Norway

Germany
"We are a small country, with only 0.1% of global emissions, but we also realize we have to set an example for other countries to follow," said Dan Jorgensen, minister of climate, energy and utilities for Denmark.
The rankings could prompt governments and the private sector to begin work on improving their own rankings, in order to attract more capital — both from foreign direct investment and from capital markets.
Jorgensen said the key to Denmark's environmental success was that the country is legally obligated by its own laws to bring down greenhouse gas emissions by 2030 to 70% of what they were in 1990. He also pointed out the private sector has been instrumental in reducing gas emissions. "The agriculture industry, for example, which in the past has been a laggard in helping climate change, is now taking on a more progressive role."
"Good policy results are associated with wealth (GDP per capita), meaning that economic prosperity makes it possible for nations to invest in policies and programs that lead to desirable outcomes," the EPI said in its announcement of the 202 index. "This trend is especially true for issue categories under the umbrella of environmental health, as building the necessary infrastructure to provide clean drinking water and sanitation, reduce ambient air pollution, control hazardous waste, and respond to public health crises yields large returns for human wellbeing."
As an example, Dan Esty, one of the authors of the EPI, pointed to the impoverished country of Haiti, which ranked 170 although it shares the island of Hispaniola with the Dominican Republic, which ranked 74. "This exemplifies the importance of ongoing economic success at the same time while meeting environmental standards."
The United States inched up slightly from 27 in 2018 to 24 in the 2020 rankings, but clearly still has a long way to go. The U.S. has made strides on air quality and water quality, but is dragged down by waste management, biodiversity and its lack of tree cover.
The major Latin American countries have all seen their rankings improve sharply from 2018, most notably Mexico, Brazil, Argentina and Colombia, while the sub-Saharan countries have deteriorated, with some exceptions. China and India remain low on the list, at 120 and 168, respectively. 
"As we recover from the coronavirus pandemic, we all need to get together and link the work on climate, air quality and waste, and to link that to the economic recovery after the pandemic," said Lega Wemelin, Denmark's minister of the environment.
Also, more science is needed to improve the environment — and to improve the index rankings. Biomass, which uses plant and animal material in a range of processes and products, is considered renewable, "But is it really sustainable?" Jorgensen asked.
Above, Copenhagen. Photo: Aram Zucker-Scharff/Flickr.