European leaders double down on climate commitments after Cop26 delayed
U.N. officials say Covid-19 is urgent, but climate change is the biggest threat long-term.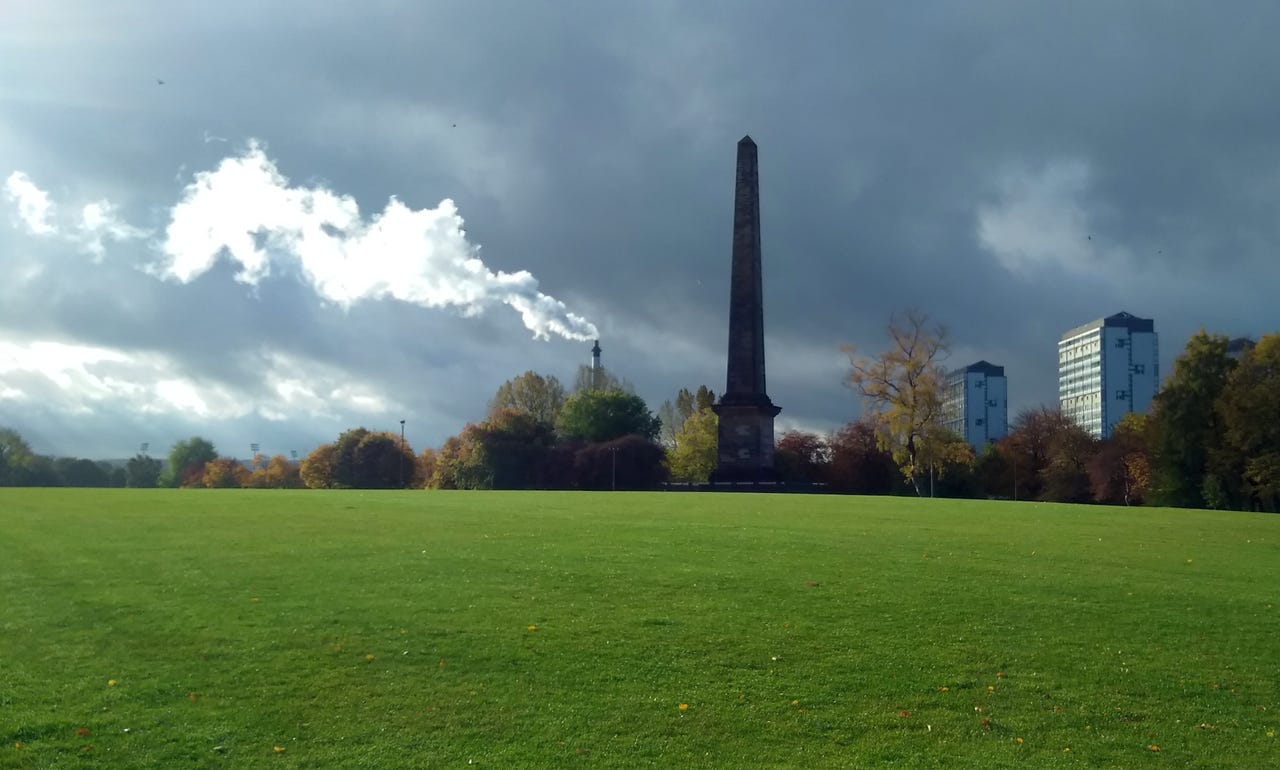 DUBLIN (Callaway Climate Insights) — The decision to postpone the United Nations Cop26 climate conference was taken Wednesday evening, ostensibly because the hosts Britain and Italy are two of the countries most seriously affected by the Covid-19 pandemic.
The talks had been billed as the most important climate negotiations since the 2015 Paris Agreement.
"The world is currently facing an unprecedented global challenge and countries are rightly focusing on saving lives and fighting Covid-19. That is why we have decided to reschedule COP26," said Alok Sharma, Britain's Minister for Business, Energy and Industrial Strategy and president designate of the talks.
"Dates for a rescheduled conference in 2021, hosted in Glasgow by the U.K. in partnership with Italy will be set out in due course following further discussion with parties," said the U.N. in a statement. An intermediate meeting of governments in Bonn, Germany meanwhile, moves back from June to October -- although this too could be postponed further, the U.N. confirmed.
Architect of the Paris agreement Laurence Tubiana said the decision about Cop26 was "the right thing to do" and she pleaded for nations to put climate change center stage in their recovery planning.
Said Tubiana: "... All governments should use this time to design resilient recovery and transition plans that consider climate, biodiversity, development and social justice in an integrated way. This crisis has shown that international cooperation and solidarity are essential to protect global well-being and peace."
The U.N.'s Climate Change Executive Secretary Patricia Espinosa said: "Covid-19 is the most urgent threat facing humanity today but we cannot forget that climate change is the biggest threat facing humanity in the longer term."
In a statement Wednesday night, European Commissioner Frans Timmermans said he understood the decision taken by Britain and Italy. "This decision is taken to avoid that Cop26 would fail to meet expectations as a result of insufficient preparation. This makes sense."
Timmermans, also the executive vice president of the Green Deal, added that the European Commission would not allow the postponement to deflect from his focus. "We will not slow down our work domestically or internationally to prepare for an ambitious Cop26 when it takes place. At home, we have put in place the key EU laws to meet our existing 2030 climate and energy targets. In the long-term, we have committed to climate neutrality by 2050 and proposed a climate law that will make this objective legally binding. The legislative work on this proposal has started, even in these challenging circumstances." 
Also from Stephen Rae this week, read Europe's green deal, Covid-19 and biodiversity.
Co-host Italy is, with Spain, the most seriously affected of European countries by the pandemic with resources and political bandwidth stretched to war-time conditions. Britain, too, is desperately attempting to curb Covid-19 and Wednesday night also announced it was calling up army reservists in the battle to stem the spread of the virus. There will be some, however, who will see the postponement of Cop26 as a relief for the Boris Johnson-led UK government. In January, he sacked the head of the summit, Claire O'Neill, replacing her with Alok Sharma.
Afterwards, she accused Johnson of a "huge lack of leadership and engagement" over Britain hosting the climate change conference.
She said her job had been a "lonely place" and that Johnson had "admitted to me he doesn't really understand it." She revealed the government's committee on Cop26 had not met since it formed in October.
She also described problems with the choice of Glasgow (once one of Britain's industrial and shipbuilding powerhouses) as host city, with costs growing and lack of cohesion between central government in London and the devolved government in Edinburgh. The uninspiring SEC arena where the conference was due to take place is now being converted into a field hospital to treat Covid-19 patients.
In the UK, the Guardian reported that the postponement may be the right decision in the context of the U.S. presidential election in November. "Some campaigners believe there could be another advantage to delay, as the U.S. presidential elections take place this November, just before Cop26 was scheduled to begin. With the summit delayed to next year, other governments will have time to adjust either to a second term of Donald Trump -- who opposes the Paris agreement and is withdrawing the U.S. from it -- or a new president who is likely to support climate action," the media outlet said.
Stephanie Pfeifer, CEO of the Institutional Investors Group on Climate Change (IIGCC) welcomed the delay because "it improves the likelihood of a strong climate outcome and ensures that the world is put on a path to tackle the climate crisis."
The U.N. climate chief who oversaw discussions in Paris back in 2015, Christiana Figueres,  had previously argued that the Glasgow Summit should be held to maintain pressure on national governments. However, she now says she accepts putting it back to 2021. Said Figueres: "Emissions must peak this year if we want to limit warming to 1.5 C., and the Paris agreement set the Cop26 summit as the moment when all countries would ramp up their targets in line with the steep emissions decline we need to see in this decisive next decade."
Back in the Berlaymont Building in Brussels, home to the European Commission, Timmermans added: "The work that the commission is doing to present by September 2020 an impact assessed plan to raise the EU's 2030 ambitions and cut greenhouse gas emissions by 50-55pc, compared to 1990 levels, is on track, and the commission will stick to that. The same goes for the work necessary to submit an enhanced Nationally Determined Contribution to the UNFCCC in line with our commitment under the Paris Agreement.
"We will also continue to work intensively through all available channels with our partners around the world to share our plans and to encourage them to raise ambition too, and to work together on other key elements of the global climate agenda, like sustainable finance and adaptation and resilience to the impacts of climate change."
Photo: Glasgow Green, 2019. Pampuco/Wikimedia.