News and innovations: Grapes, bricks, bugs
Some of the latest news from the world of climate change: New grape varietals for cognac, bricks made from construction waste, and bugs that eat plastic.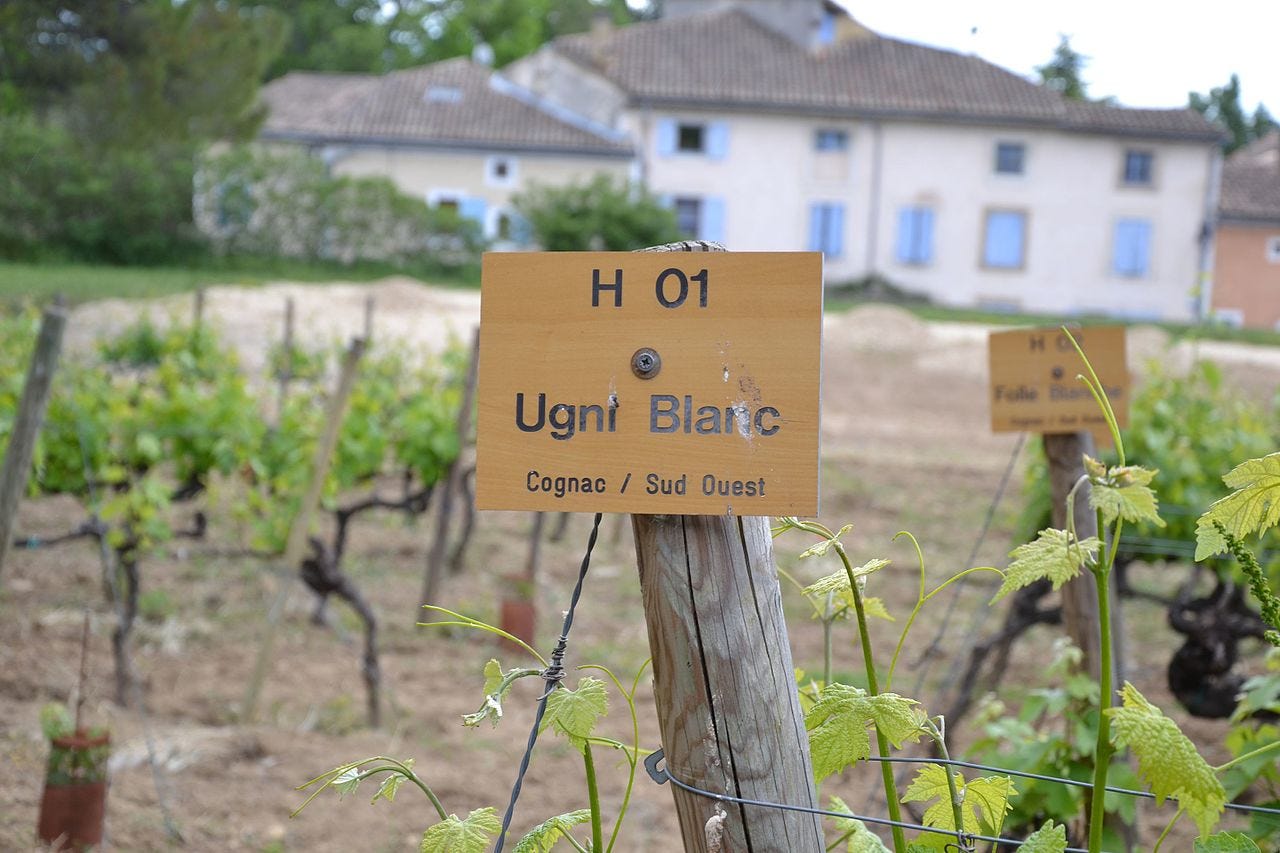 Some of the latest news from the world of climate change: New grape varietals for cognac, bricks made from construction waste, and bugs that eat plastic.
Cognac-makers try new varietals due to climate change
The ugni blanc grape is the base of cognac and the most widely-planted varietal in France's Cognac region, but vintners there say climate change is leading the varietal to ripen sooner and with less acidity and ultimately diminishing the product's quality. This has spurred cognac-makers such as Remy Martin and Martel to develop experimental plots with later-ripening varietals as well as disease-resistant grapes that offer high acidity but aren't currently allowed under the AOC's rules, Lucy Shaw writes.
SmartBrief/The Drinks Business online
Bricks made from waste
Kenoteq's K-Briq is an unfired brick produced from 90% construction and demolition waste. It's made at Hamilton Waste & Recycling, a waste management firm in Musselburgh, near Edinburgh. According to Heriot-Watt University in Edinburgh, the K-Briq produces a tenth of the carbon dioxide emissions of a traditional-fired brick and also uses less than a tenth of the energy in its production.
SmartBrief/CNBC.com
The Fruit Hackers
Philadelphia-based Strella Biotech aims to eliminate food waste, a major factor in climate change — and save food distributors hundreds of thousands of dollars. The company has invented a device that reads that information to solve one of the world's biggest problems: food waste. Strella's patented sensors sit in the cold storage room of produce packing houses, where they detects spikes in ethylene, the chemical that prompts the ripening process.
Shrinking ozone hole and climate change creating atmospheric tug of war
The Southern Hemisphere jet stream is shifting, bringing more rain to some spots and less to others.
Scientists find bug that feasts on toxic plastic
A bacterium that feeds on toxic plastic has been discovered by scientists. The bug not only breaks the plastic down, but uses it as food to power the process. The bacterium, which was found at a waste site where plastic had been dumped, is the first that is known to attack polyurethane. Millions of tons of the plastic is produced every year to use in items such as sports shoes, diapers , kitchen sponges and as foam insulation, but it is mostly sent to landfill because it is too tough to recycle.
Brandon Middaugh heading up the $1 billion Microsoft climate fund
It appears that Brandon Middaugh will lead Microsoft's (MSFT) $1 billion fund that will invest in climate change mitigation technologies, focusing on decarbonization. TechCrunch notes Middaugh has been at Microsoft for more than four years and worked as one of the architects of the company's climate strategy during her tenure at the company. 
Photo: Ugni Blanc cognac grapes. Marianne Casamance/Wikipedia.