Discover more from Callaway Climate Insights
Callaway Climate Insights provides news, critical analysis and original perspectives at the intersection of global finance and the challenges of climate change. 
Over 3,000 subscribers
News briefs: direct-capture investment
Plus, art reveals climate change, permafrost melt in Siberia causes diesel disaster, and more.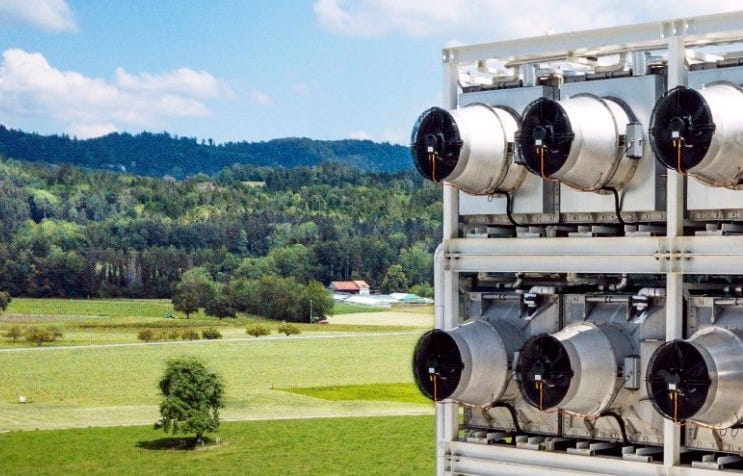 Swiss direct-air capture startup raises $75 million
Swiss startup Climeworks announced this week it has raised $75 million from private investors. This is the largest private investment into direct air capture to date, the company said, and will help to drive the company's scale-up and expand its carbon dioxide removal capacities. "We are very thankful for the long-term commitment of our investors, who shared our vision of a climate-positive world from the very beginning. This financing round will take Climeworks to the next level and help us make an ever-bigger contribution to reversing climate change. We aim to inspire 1 billion people to remove carbon dioxide from the air — and this investment will contribute to achieve that goal," said Christoph Gebald, co-founder and co-CEO of Climeworks.
Read the Callaway Climate Insights report about Climeworks: Lufthansa backs Swiss effort to develop carbon-neutral aviation fuel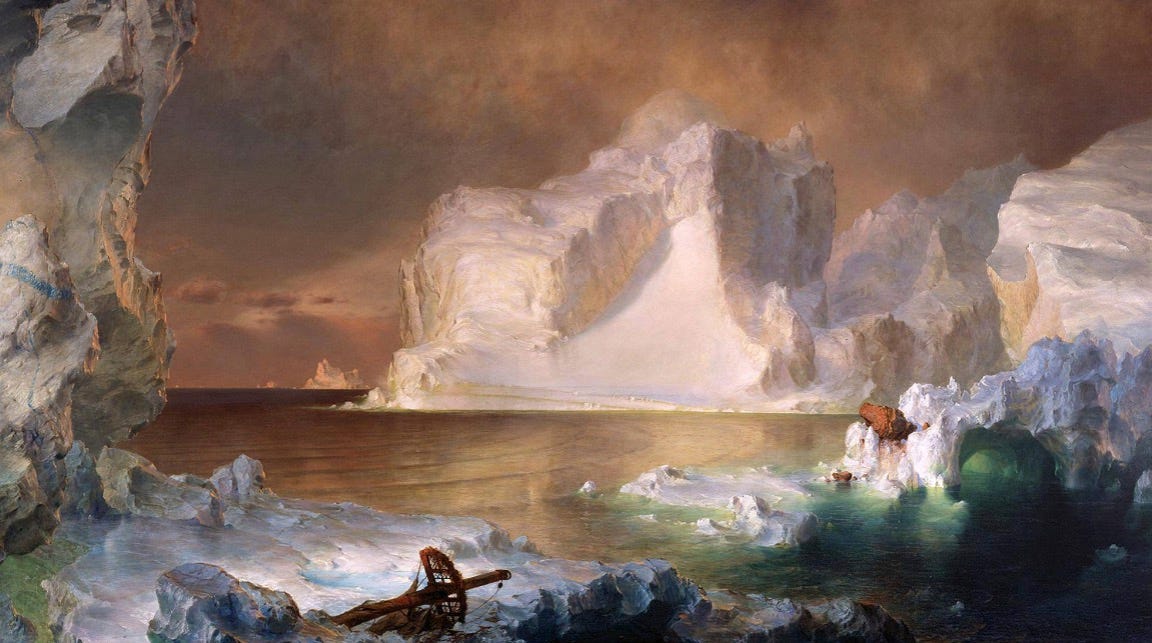 The Icebergs
, Frederic Edwin Church. Image: Dallas Museum of Art.
The climate change clues hidden in art history
Art historians are exploring their collections through a climate lens, revealing overlooked connections between our past and present, writes Diego Arguedas Ortiz. BBC.com
Russia declares emergency in Arctic after diesel leak turns rivers red
ABC News reports Russian authorities have declared a state of emergency in an Arctic region after a huge fuel tank ruptured and leaked 20,000 tons of diesel into rivers. A massive reserve fuel tank belonging to a thermal power station burst on Friday near Norilsk, a remote city in northern Russia about 180 miles above the Arctic Circle. The cause of the fuel tank's rupture is still being investigated. Mining company Norilsk Nikel has suggested the tank may have collapsed because permafrost beneath it could have thawed.
Covid-19 and climate change: lessons and opportunities
Webinar from MIT Sloan Executive Education: The Covid-19 pandemic is causing enormous personal suffering and economic hardship around the world. And it's also cut fossil fuel use, air pollution, and greenhouse gas emissions. In this webinar, John Sterman talks about what are the implications of the pandemic for climate change policy and more.
MIT Sloan Executive Education (Video)
Can planting a trillion trees stop climate change?
Scientists say it's a lot more complicated. Compared with cutting fossil fuels, tree planting would play only a small role in combating the climate crisis.
Mars joins major global firms seeking climate change measures amid pandemic response
Mars CEO Grant F. Reid has joined over 100 CEOs of global firms including confectionery and ingredients sector companies in calling on governments to consider climate action as part of economic recovery plans from the impact of coronavirus. Signatories to the Science Based Targets initiative and UN Global Compact, include Nestle, Firmenich, Orkla, Symrise, Tate & Lyle and Unilever, and seek combined post covid-19 planning from nations to limit global temperature rise to within 1.5°C. of pre-industrial levels, and future investments that shift us toward a resilient, low-carbon future and collaboration between business and governments.
Climate change investment app Clim8 raises £1.35 million
A mobile-first platform for sustainable investments focusing on climate change has raised £1.35 million ($1.7 million) in pre-launch crowdfunding. Clim8was founded by Duncan Grierson, an EY Entrepreneur of Year Cleantech award winner, and is built by ex Credit Suisse, Google, BBC and Amazon execs.