News briefs: PlayStation fights climate change, says Sony
Also, here come the fast charging stations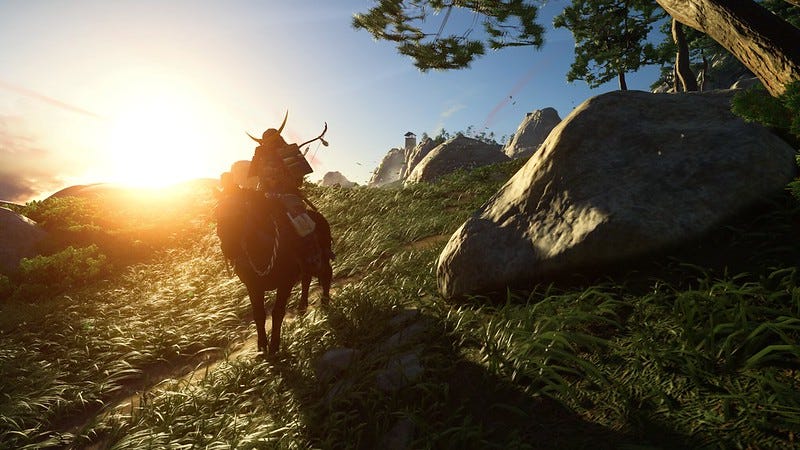 Above, a scene from
Ghost of Tsushima
, an action-adventure game from Sony Interactive Entertainment for PlayStation 4. Image:
herraleco
/flickr.
Cloud gaming with PlayStation and carbon emissions
Compared with people who go to movies or out to play sports, consumers who stay indoors and play PlayStation games produce fewer carbon emissions, according to a Sony-sponsored academic study. According to the research, as reported in The South China Morning Post, over the course of five years, a person who only downloads games to play on a PS4 generates about the same amount of carbon emissions as three train trips between London and Glasgow. But while gamers might have a smaller carbon footprint than habitual film-goers, the size of that footprint varies by how they play. While cloud gaming generally produces more carbon emissions, the study shows that it really depends on how long people play.
World Bank, others launch City Climate Finance Gap Fund
The World Bank, European Investment Bank, government officials in Germany and Luxembourg, along with the Global Covenant of Mayors have launched the initiative known as the City Climate Finance Gap Fund that paves the way for low-carbon, resilient, and livable cities in developing and emerging economies by unlocking infrastructure investment at scale, The Guardian reports. The fund will be filling a gap in available project support, and offers technical and advisory services to assist local leaders in prioritizing and preparing climate-smart investments and programs at an early stage, according to the report.
GM, EVgo to fuel EV adoption with fast chargers
General Motors (GM) and EVgo plan to triple the size of the nation's largest public fast charging network by adding more than 2,700 new fast chargers over the next five years, a move set to help accelerate widespread electric vehicle adoption, according to a report in GreenMoney.com. The two companies will add fast charging stations to cities and suburbs, unlocking new EV customer segments and providing charging access to drivers who live in multi-unit homes, rent their homes and can't install chargers, or might not have access to workplace charging.
MetLife commits to emissions reduction
MetLife (MET) has announced 11 environmental goals for 2030 that it says will support its plan to cut the environmental impact of its global operations and supply chain. The company said it intends to reduce its location-based greenhouse gas emissions by 30% from 2019 levels and originate $20 billion in new MetLife Investment Management–managed green investments by 2030, Katherine Dela Cruz writes for S&P Global Market Intelligence. Allocating $5 million to develop products and partnerships that drive climate solutions, planting 5 million trees, and maintaining carbon neutrality annually across its global offices, fleet and business travel are also among the company's 2030 environmental goals.