Discover more from Callaway Climate Insights
Callaway Climate Insights provides news, critical analysis and original perspectives at the intersection of global finance and the challenges of climate change. 
Over 3,000 subscribers
Norway takes climate driver's seat in Europe with €2.1 bln carbon-capture project
The country will provide 80% of costs through state aid in record deal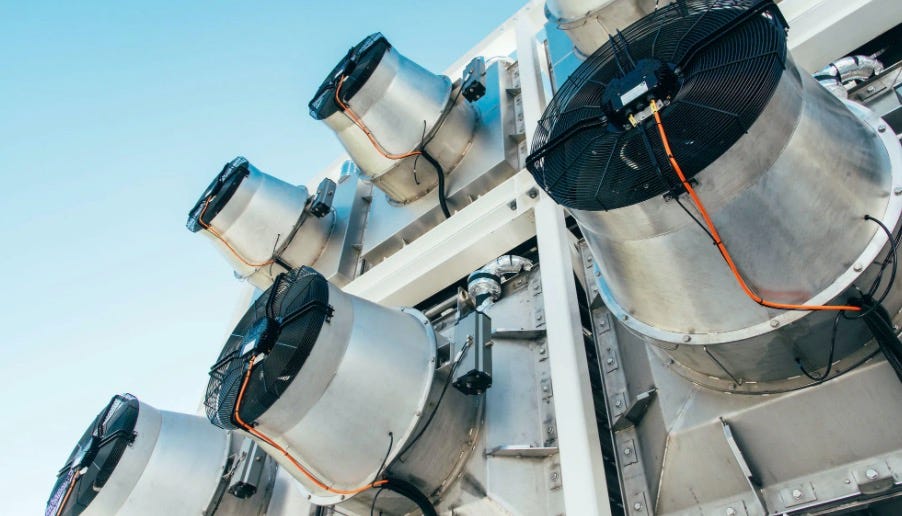 By Elizabeth Hearst
(Elizabeth Hearst is a journalist based in Ireland and a graduate of Dublin City University's Masters of Journalism. She has interned with the Racing Post — the UK and Ireland's top horse-racing newspaper. She has worked for the National Broadcaster RTE at the Irish General Election).
DUBLIN (Callaway Climate Insights) — A decision by the Norwegian government to invest billions in state aid into carbon-capture storage technology has been greenlit by the European Free Trade Association. 
The Norwegian government pledged €2.1 billion to invest in CCS and is the largest single award approved by the EFTA in its history. 
CCS technology captures and stores residual CO₂ produced by industrial industries. This CO₂ is then conditioned, compressed, and transferred into deep underground storage. 
This funding will be used to build CCS facilities at two sites, one at a cement factory in Breivik and the other at a waste-to-energy power plant, where emissions will be captured before they are released into the atmosphere. 
These captured emissions will be transported in a liquified form and piped offshore where they will be stored underground. This transportation and storage of liquid CO₂ will be carried out by a joint venture with Shell (RDS.A), Equinor (EQNR) and Total (TTFNF).  
The EFTA described the plan as a "groundbreaking step towards tackling climate change." As such, Norway has been cleared to pay 80% of the costs of the large-scale CCS project by the EFTA and its surveillance authority.
The role of the ESA is to ensure that non-EU members such as Norway, Iceland and Liechtenstein all play by the rules of the European Economic Area, in order for them to remain in the EU single market. 
Bente Angell-Hansen, president of the ESA added: "Protecting the environment is at the heart of the European agenda, the ESA is pleased to work with Norway and the European Commission to find ways to support this important goal." 
The total cost of the project is estimated to be €2.57 billion ($3 billion) which will cover construction costs and a full decade of operation. Major energy players are expected to support this investment, as they see it as a means to protect their existing extraction and refining business. 
The European Commission's recent hydrogen strategy recognizes that initiatives such as CCS will need to deploy "blue hydrogen," which involves using natural gas and an emissions-capturing facility before the move can be made to "green hydrogen," produced solely from renewable sources. 
Significant European investment in CCS technology faces serious challenges as current CCS technology is geared toward using offshore storage points which puts landlocked countries at a disadvantage. 
The costs involved are also immense, with estimates ranging from $100 to $600 per metric ton for direct-air capture while the EU's Emissions Trading Scheme currently costs €30 (about $35) per metric ton. 
Future investment in European CCS technologies will require significant funding and subsidies, but European Investment Bank energy chief Andrew McDowell maintains that the CCS will be "a big part of our business." 
Above, CO₂ collectors. Photo: Courtesy of
Climeworks
.