Zeus: Fastest way to build back renewable jobs
Job losses from Covid-19 threaten the markets for wind, solar and other clean energies just as they are hitting their stride. Here's a re-investment plan.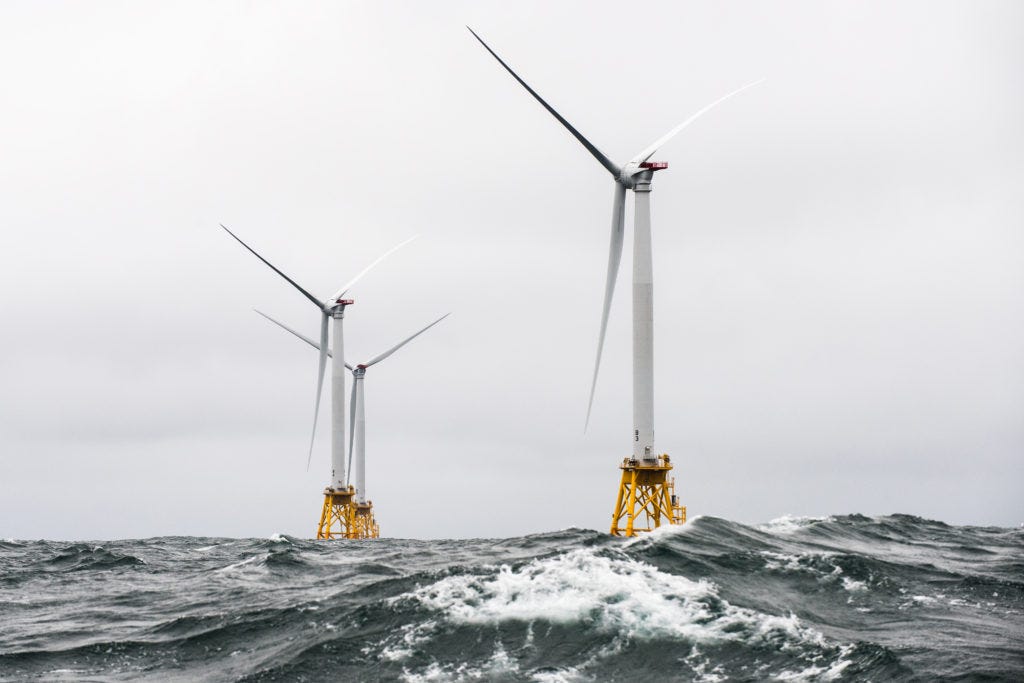 SAN FRANCISCO (Callaway Climate Insights) — Wind power, solar power, tidal and hydraulic power — among other renewable energies — together topped coal power in the U.S. for 40 days in March and April as the U.S. sheltered in place.
There was no time to celebrate. Just as Covid-19 doesn't distinguish between young and old or rich and poor, the jobs lost because of the lockdowns hit all sectors, including renewable energy. More than 100,000 jobs were lost in March alone, and April is shaping up worse, with workforce researcher BW Research in California estimating more than half a million jobs could be lost this spring, or 15% of the industry.
California, one of the thriving residential solar markets, was hit hardest, but every state was affected. It's left young renewable companies reeling, and more established ones shelving or delaying new projects and investments. For all the talk about the post-coronavirus recovery being the era for clean infrastructure, the lack of funding is rapidly moving it to the back burner, no pun intended.
A new paper out of the University of Oxford, citing input from 231 central bank and other monetary officials, distilled the plans of some existing 700 rescue and stimulus policies down to what it argues are the five strategies best positioned to lower emissions and be implemented the fastest. Read the report: Will COVID-19 fiscal recovery packages accelerate or retard progress on climate change?
Two of them — clean infrastructure investment, and increased research and development spending — lend themselves to the fastest job creation. Construction jobs tied to energy-efficient projects are the leading source of those types of jobs, well ahead of electric vehicles, wind or solar. But improved research and spending on the other three could combine to make them formidable players as well. The Oxford paper particularly refers to electric vehicles, as they help eliminate fossil-fuels while creating renewable jobs.
Why is this column called Zeus? David Callaway explains here.
First off, spend the money already approved. The New York Times reported Wednesday the Energy Department is sitting on $43 billion in loans already approved for clean energy projects, suggesting political reasons for not dispersing them.
Second, Congress needs to extend tax credits to clean projects that are due to expire later this year, running into the billions of dollars. This seems an easy thing to do, given we're all on a Covid-inspired tax holiday. Third, remove regulatory hurdles to developments that are already making headway.
Jocelyn Knoll, a partner at law firm Dorsey & Whitney in Minneapolis and a leader on its design practice and infrastructure groups, said approval backlogs at the Department of the Interior's Bureau of Ocean Energy Management are delaying many wind projects far along in development process.
"There are at least 10 offshore projects that are well-suited for post-Covid recovery investment," Knoll said. Some of them, like the $2.8 billion Vineyard Wind project off the coast of Massachusetts, have the capacity to fill badly needed power demands on the East Coast, where tight real estate makes big onshore projects difficult. Yet they are caught up on bureaucratic red tape.
Finally, redirect some of the $2.5 trillion in subsidies for the fossil fuel industry to clean energy projects, in particular high-job creation wind and solar projects. Or just change the stipulations on these subsidies so the energy companies will be required to use them on clean projects now being shelved.
None of these suggestions involves new money. Just leadership.
Everybody wants post-Covid money, even the hedge funds and the private equity firms. By focusing on recipients who provide badly needed jobs, Congress can mitigate the worst of the developing recession, help improve infrastructure, and reduce emissions, for what, in these proposals, add up to almost no new upfront cost.
Private investors are still funding certain renewable projects (Read Darrell Delamaide's column this week, Battery boom: Energy storage may be at a tipping point.), albeit more slowly. It will take that type of commitment to finally lay the ground work for a clean infrastructure in years to come. But right now, in mid-crisis, a nod from Congress would certainly help.
If we're willing to give tens of billions to the airlines to keep them flying, investing to maintain the momentum and the people in the clean energy industry that may someday fuel them seems like it should be more then an afterthought.
(About the author: David Callaway is founder and Editor-in-Chief of Callaway Climate Insights. He is a former president of the World Editors Forum and editor of USA Today and MarketWatch.)
Above: Rhode Island's Block Island Wind Farm. Photo: National Renewable Energy Lab.