ZEUS: The $50 trillion opportunity
Keeping the world's climate to the goals of the Paris Agreement by 2050 will cost trillions. Spending alone won't cut it.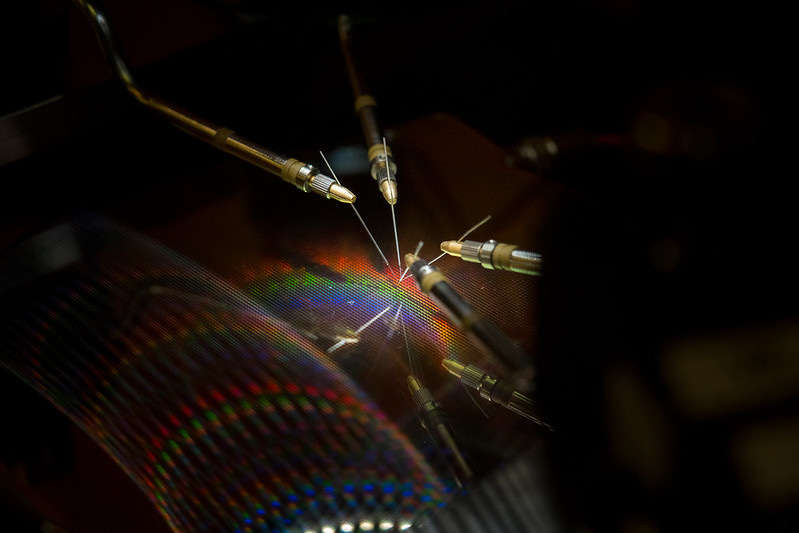 (David Callaway is founder and Editor-in-Chief of Callaway Climate Insights. He is the former president of the World Editors Forum, Editor-in-Chief of USA Today and MarketWatch, and CEO of TheStreet Inc.)
SAN FRANCISCO (Callaway Climate Insights) — Morgan Stanley estimates the cost of halting global warming by 2050 at $50 trillion. Lombard Odier said spending will have to double to $5.5 trillion a year over the next 10 years and jump to $7.2 trillion a year after that, only to meet the outside goal of limiting the global average rise in temperature to 2°C. above pre-industrial levels.
The World Bank estimates we need to spend up to $90 trillion on infrastructure alone by 2030. Goldman Sachs says $2 trillion a year on cleantech until 2030 is required. Against this backdrop, with massive numbers all over the place and economies heading the wrong direction thanks to Covid-19, it's difficult to see the climate financing world in anything other than widespread panic come 2025.
But most people I speak to, investors, philanthropists, entrepreneurs, think it's doable. That the type of material science, technical and biotechnical innovation has brought us so far in the past hundred years can take another exponential step in the coming decades to get us beyond where our current tools allow.
Of course, if they weren't optimists they wouldn't be in their line of work, much less successful. They'd be digging nuclear bunkers and stockpiling assault rifles, beer and toilet paper with the rest of us. Who's more crazy?
As Europe releases its hydrogen plan this week (Read Stephen Rae's column), the impact on renewables and electric vehicles will be hotly debated. Most of these are on everybody's list of priorities, with Morgan Stanley (MS) adding biofuels and carbon capture.
Little is mentioned of efficient electricity, however. Probably because it is on the saving side of the equation vs. the spending. Which is why I rang up Jonathan Maxwell in London to get his take on where we stand.
Maxwell, who I wrote about a few months ago, is a founder of Sustainable Development Capital Ltd., which runs the only publicly-traded income trust on the London Stock Exchange devoted to energy efficiency investments. 
Since we last spoke, the company has raised 110 million pounds ($137.5 million) in a fourth capital placement for SDCL Energy Efficiency Income Trust Plc (SEEIT:UK) and has plans to use it on new efficiency investments in the U.S. and Europe. 
Maxwell said the offering was almost twice oversubscribed and that the investors were an assortment of corporate pension funds, insurance companies and private wealth managers. Most from the UK, some from the U.S. But all of them share a desire for stable assets with a steady dividend. And more important, an ESG strategy.
"It's probably on the top of their agenda," Maxwell said.   
Maxwell said he's thrilled with Europe's Green Deal because it relies heavily on investing in energy efficient buildings, such as hospitals or airports. He estimates 75% of Europe's buildings are energy inefficient, meaning they are wasting up to 40% of the energy pumped into them. By making them more efficient, they can save waste and reduce energy costs.
"Europe now admits that we can't fix this (climate emergency) on just the supply side. We must cut the demand side, too, and that's energy efficiency," he said. 
Maxwell said he has picked investments for the new money but is always looking around. One area he likes is the coolant area, and he told us in May he expects more than a billion air conditioners to be sold in the next five years around the world. Given how hot it is this summer around the world, it seems a working assumption.
The important part, though, is not the money spent, or the time deadlines met. It's whether the investments, and savings, can compound into a financial effort that collectively moves the temperature gauge. If we count on just spending, even investing, we'll fall woefully short. There has to be a strong element of cost reduction in the mix to make it work, and given our energy demands, that can only come from more efficient ways to produce and use.
One of the reasons these people, like Maxwell, are optimists is that they've seen the ground shift recently in how investors and governments — well, some — are trying to turn the horrors of the pandemic into a positive for the environment. In times of great chaos, great change can emerge. It's a tall order, and like the numbers above, seemingly impossible.
But less impossible than it was in January.
Above, a hardware-software co-design approach could make neural networks less power hungry in smartphones, laptops and embedded devices. Photo: David Baillot/UC San Diego Jacobs School of Engineering.