Climate moonshot, a $2 trillion estimate, and the CEO driving profit by cutting carbon
Welcome to the 40th edition of Callaway Climate Insights, especially to new subscribers. Please share, and if this was forwarded to you, please sign up.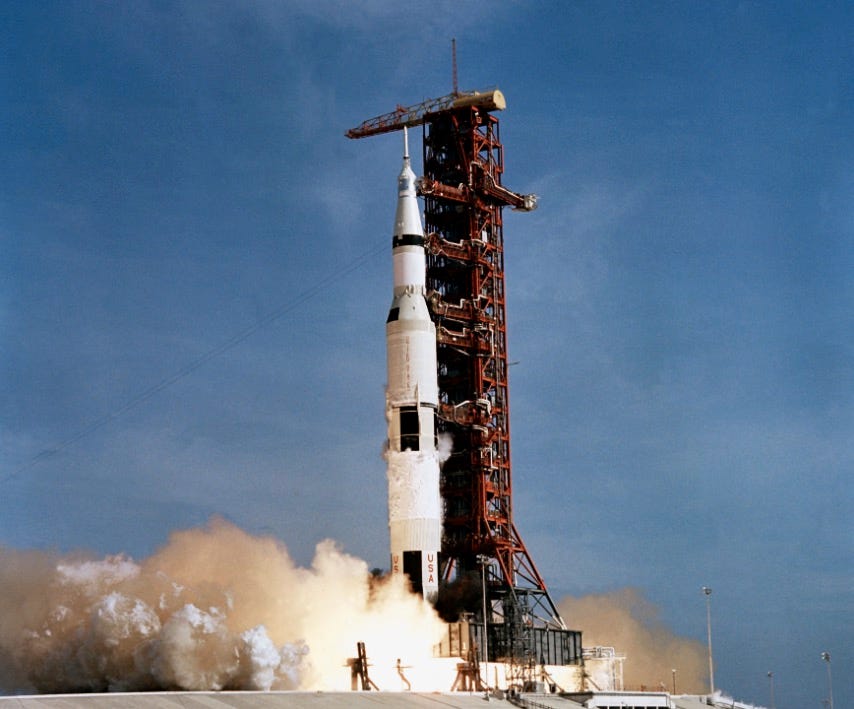 Moonshot: On July 16, 1969, Apollo 11 launched from NASA's Kennedy Space Center carrying astronauts Neil Armstrong, Edwin 'Buzz' Aldrin and Michael Collins. Photo: NASA.
Do we need a new Manhattan Project for climate change? That's the claim banging around Washington D.C. the past few years, most recently voiced by Sen. Lamar Alexander (R.-Tenn.), as he disparaged the Green New Deal last spring. Not sure at this stage a secretive, government-funded project that could end the world if placed in the wrong hands is the answer.
But a new piece in the MIT Technology Review by three international energy policy experts revised the idea this week in a more palatable format, calling for a National Energy Innovation Mission. Kind of along the lines of the Apollo 11 moonshot, the World War II financing effort, or today's race for a Covid-19 vaccine.
The report lays bare the challenge below, even with the massive amount of capital coming into the environmental, social and governance space this year:
Today's technologies aren't up to the task of deep decarbonization. The International Energy Agency warns that of 46 technologies needed to address the climate crisis, only six are advancing on track for mass deployment to enable net-zero emissions by 2070 and restrain global warming below 2°C.; the remaining 40 won't fall in cost or achieve commercial scale without additional innovation.
A global challenge requires a global response, and something like this could radically alter the leadership structure of the international climate effort. For now, in the absence of policy, at least in the U.S., it's up to investors to help innovators bootstrap solutions. Don't be surprised to see Europe or even China take the lead on this if Washington sits on its hands. The awakening of big business this year to the challenge could not come too soon.
More insights below. . . .
And don't forget to contact me directly if you have suggestions or ideas at 

dcallaway@callawayclimateinsights.com

.
---
ZEUS: The CEO driving profits from cutting carbon; an interview with Jeff Eckel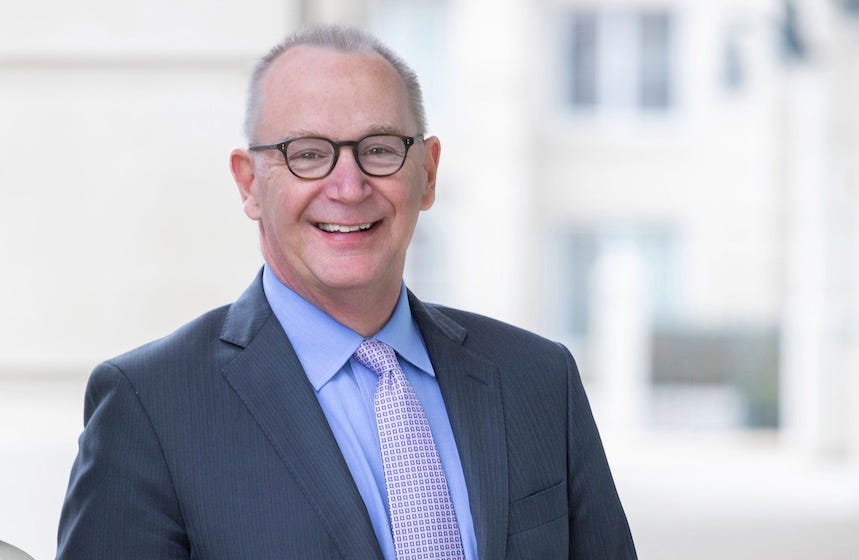 . . . . Carbon counter: Hannon Armstrong, the public investment trust run by Jeff Eckel, is focused on investing in carbon reduction, and making money. Shares of Hannon (HASI) are up by a third this year and sport an annual average return of 25% in the past five years. We spoke with the CEO, who has been with the company most of his career and led a successful IPO seven years ago, about why climate investing makes sense. It comes down to cold, hard numbers. Eckel sees assets that are invested in carbon reduction gaining in value if a price is put on carbon emissions, and that more efficient technologies will yield higher returns.
Eckel is a champion of the movement to put a price on carbon. It gained a big endorsement this week when the Business Roundtable, one of the most important U.S. corporate bodies, supported a price — representing a shift in just a few years for American business from a position of apathy or even of obstruction on climate, to one of action.

Eckel wants the price to come with a dividend as well, so that money raised is not squandered in government coffers, but spent on ways to support communities hard- hit by climate change. "You dividend it to the citizens," he said. "It will absolutely change the way the private sector deploys resources.". . .
---
Morningstar Investment Conference 2020: the $2 trillion challenge
. . . . We're gonna need a bigger boat: Investors have been underestimating the potential needs for capital to meet the goals of the Paris Accord, according to speakers at this week's Morningstar Investment Conference. Following a report by financial regulators last week that said the current ESG universe is not large enough in terms of capital to face the challenge of climate transition, fund managers said sustainability is at an inflection point, and estimated that the transition could wipe out more than 15% of global earnings (mostly fossil fuel-related) in the next few decades.
As dire as things are for legacy industries, the opportunity for new processes and technologies is enormous. Simon Webber, a fund manager at Schroders, said his company's models indicate "there will need to be $2 trillion a year of additional investment going into these newer technologies creating a low-carbon economy.". . . 
After drubbing by funds, what's next for Labor Dept.'s ESG proposal?
. . . . Try, try again: After the Dept. of Labor's proposed rule to restrict the use of ESG strategies in retirement funds was savaged by more than 95% of the fund companies who responded, Tony Davidow looks at how the DOL might instead work to better educate the public (and itself?) to the benefits of more choices for investors.
Rather than depriving investors of these unique strategies, regulators should focus on better education regarding the various types of strategies and the inherent biases. We would all benefit from a better informed investing public and more viable options for retirees. Investors want and deserve to have choices for their retirement plans. . . .
---
EU notebook: von der Leyen's green transition plan takes shape
. . . . In this week's European notebook: European energy and environmental officials on Thursday filled in the plan to slash greenhouse gas emissions in the coming decade, building on Commission President Ursula von der Leyen's state of the European Union address earlier in the week with an outline on how to invest the estimated €350 billion a year that will be needed. Also, why the Swedish Green Party is down in the polls; and EU threatens China with tariffs on climate obligations. . . .
---
If you only read one thing: New climate maps show a transformed U.S.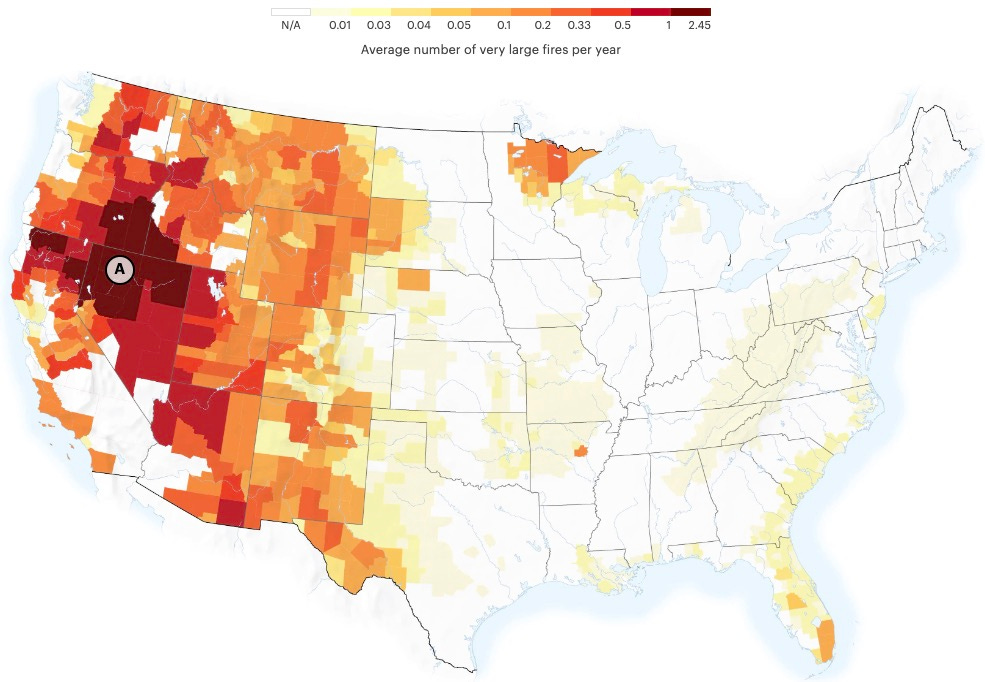 From the report: By midcentury, the northern Great Basin, though not a densely forested region, will become the epicenter of large wildfires (A).
. . . . Go North Young Man: Migration is at the heart of our climate change future, as we've written before. But this week, the New York Times Magazine and ProPublica teamed up to publish a digital blueprint for what our country's migration patterns will look like in coming decades: New Climate Maps Show a Transformed United States. The piece, by Al Shaw, Abrahm Lustgarten, and Jeremy W. Goldsmith, uses data from the Rhodium Group to show how extreme heat and rising seas will drive us away from the coasts to the Midwest, and then north toward Canada (Note to Canadians: See North American Indians).
Worth a read just for the digital graphics. . . .
---
Data driven: Every minute on the Internet
. . . . YouTube users upload 500 hours of video — every minute. Amazon ships 6,659 packages — every minute. In this attention-grabbing graphic from Visual Capitalist, Aran Ali explains how the world changed in 2020 and so did the data that make the world go round. In the 8th edition of Data Never Sleeps, Visual Capitalist shows the latest stats on how much digital information is being created every minute. . . .
---
News briefs: Business Roundtable backs carbon pricing
Watch this: PBS Newshour reports on how climate change exacerbates wildfires.
As large parts of California and the Pacific Northwest are beset by wildfires, the issue of climate change has taken on prominence in the national political conversation. Scientists increasingly point to rising temperatures and extreme dryness as exacerbating wildfires, but what other factors are involved? Science correspondent Miles O'Brien joins William Brangham to discuss.
Editor's picks:
Business Roundtable backs carbon pricing

Busy hurricane season forces forecasters to go Greek

Oceans and seafood fund focus on tech and sustainability
---
Latest findings: New research, studies and papers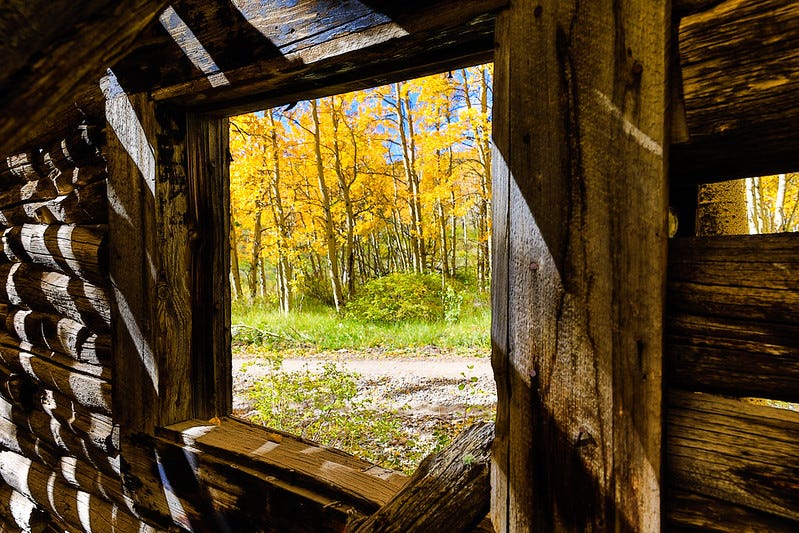 Rising temperatures hurting Colorado's famous aspens 
Along three scenic drives through Colorado's Rocky Mountains in fall, tourists will see less of a brilliant golden tree in the next 100 years, researchers from North Carolina State University projected in a new study, NC News reports. Using computer modeling, researchers simulated how the distribution of quaking aspen, or Populus tremuloides, a native tree known for its brilliant yellow and orange foliage in fall and the sound of its trembling leaves, will change amid rising temperatures over the next 100 years. "Aspen are sensitive to drought and warming temperatures, and empirically we are already starting to see declines," said the study's senior author Jelena Vukomanovic, assistant professor in the NC State Department of Parks, Recreation and Tourism Management. "Even if we keep current conditions, we will see declines in aspen. But under worsening climate change, the decline in aspen will be worse."
La Niña could bring more land-falling hurricanes to the U.S.
NOAA has issued the year's first La Niña advisory in its monthly discussion of the state of the El Niño/Southern Oscillation, or ENSO. Jeff Masters writes for Yale Climate Connections that La Niña conditions favor active Atlantic hurricane seasons with higher-than-average U.S. land-falling hurricane activity, particularly along the U.S. East Coast north of Florida. The current "very active situation is typical of what one expects during the climatological peak week of a La Niña hurricane season," Masters writes. The report notes that the most recent La Niña event, from September 2017 through March 2018, was a weak one. That said, the La Niña Atlantic hurricane season of 2017 was an exceptionally brutal one, with three destructive hurricanes that ranked in the top five for most expensive weather-related disasters in world history: Harvey ($128 billion), Maria ($92 billion) and Irma ($51 billion).
Leveraging blockchain technology for climate finance
From the abstract: The rapid development of digital technologies such as blockchain and distributed ledger-based systems holds transformative potential for the financial sector. Promising applications include asset management as well as peer-to-peer networks for the transparent exchange of data and information. International climate finance stands to benefit in particular ways from these new opportunities in financial technology. Distributed ledger technologies could be leveraged to support climate action, for example by facilitating transparent and standardized transactions, or by enabling more efficient monitoring and accreditation processes. In view of these promising opportunities, the authors focus their inquiry on the case of the Green Climate Fund to explore how distributed ledger technologies can be used for innovative climate finance. 
Authors: Karsten Schulz, University of Groningen, Campus Fryslân; and Marian Feist, United Nations University Institute for Environmental and Human Security
Earth System Governance Working Paper No. 39, 2020; available at SSRN.
Above: Aspens in Colorado. Photo:
Thomas Elliott
/flickr.
---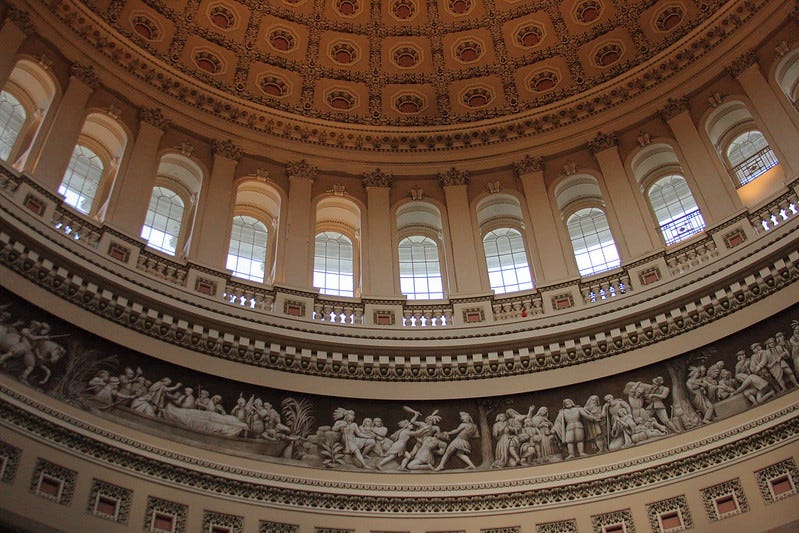 Words to live by . . .
The United States should establish a price on carbon. It must be fair, economy-wide, and effective in reducing emissions consistent with the Paris Agreement. This is the single most important step to manage climate risk and drive the appropriate allocation of capital. — First recommendation of the CTFC report, Managing Climate Risk in the U.S. Financial System.
Above, the Capitol rotunda in Washington, D.C. Photo:
How I See Life
/flickr.