Discover more from Callaway Climate Insights
Callaway Climate Insights provides news, critical analysis and original perspectives at the intersection of global finance and the challenges of climate change. 
Over 3,000 subscribers
Climate's new innovators, Brexit's carbon problem, and the return of 'zombie blazes'
This edition of Callaway Climate Insights launches a series, Startup Upstarts, which features profiles of young sustainable innovators making a difference right now.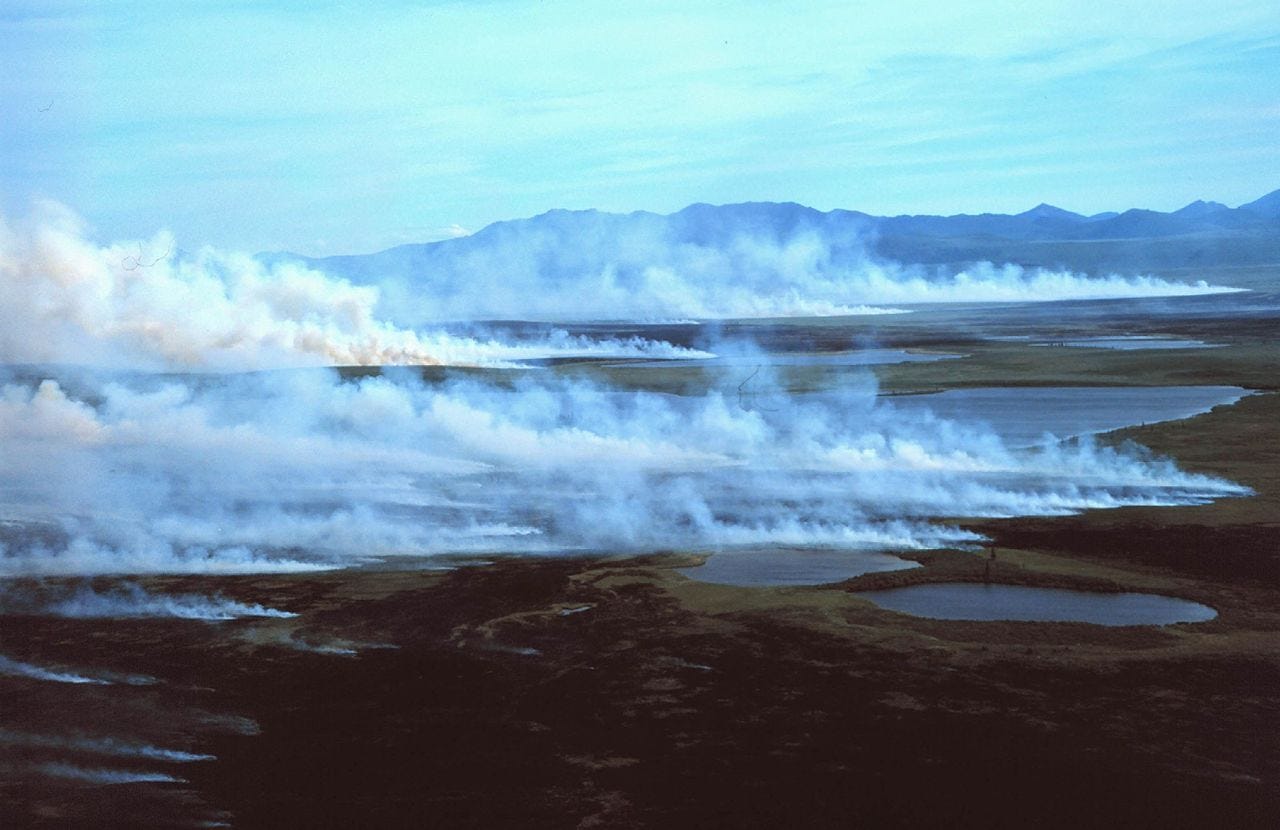 'Zombie fires' in a peat bog, Baird Mountains, northwestern Alaska. Photo: Western Arctic National Parklands.
One of the lessons hammered home by the Black Lives Matter movement these past few weeks is that words — statements of intent, support, loyalty — are simply not enough in the face of the overwhelming challenge of eliminating racism. Decisions by companies such as IBM (IBM) to abandon research on facial recognition technology, cities such as Minneapolis to dismantle their police departments, or donations by the fashion industry, turn words into actions.
Climate change faces similar challenges. Government statements and pledges of net zero carbon footprints 30 years from now are just hollow promises without immediate and identifiable plans to invest and innovate now.
As banks wrestle with fossil fuel investments and asset managers race to create standards and metrics for environmental, social and governance (ESG) investing, some young innovators are staking their careers on changing the world. Developing the companies that will attract investment and make a difference.
As Callaway Climate Insights leaps from one day a week to two with this edition, we take a look at some of the millennials in the climate trenches right now, and the companies they are helping to build.
Enjoy the new series, along with the latest European Notebook from Stephen Rae, and the top headlines and data of the week so far — David Callaway
---
Startup upstarts: Millennials behind the next climate innovations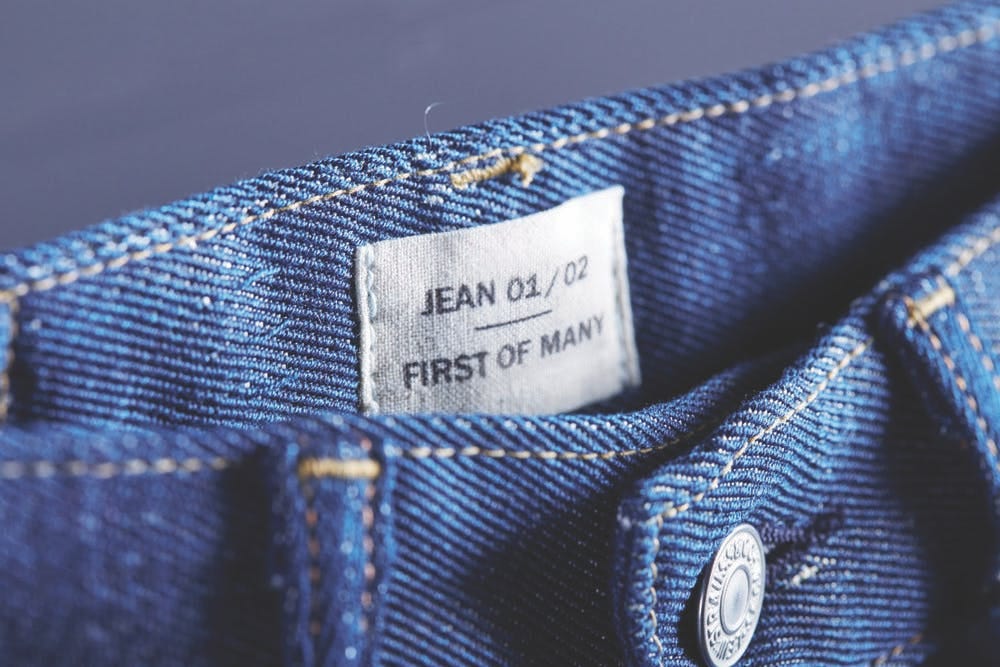 . . . . Inspired by Greta Thunberg, millennials are super-charged by the notion of saving the environment, and are flocking to social impact and sustainable investments, according to the latest surveys. Many are already putting themselves into careers in sustainable innovations.
In a new series called Startup Upstarts, we look at the young entrepreneurs and innovators who are seeking to change the world and make a living while doing it. Check them out, and let us know if you want to nominate someone for us to profile. . . .
---
European notebook: Brexit's risk to EU's climate plans, and the return of 'zombie blazes'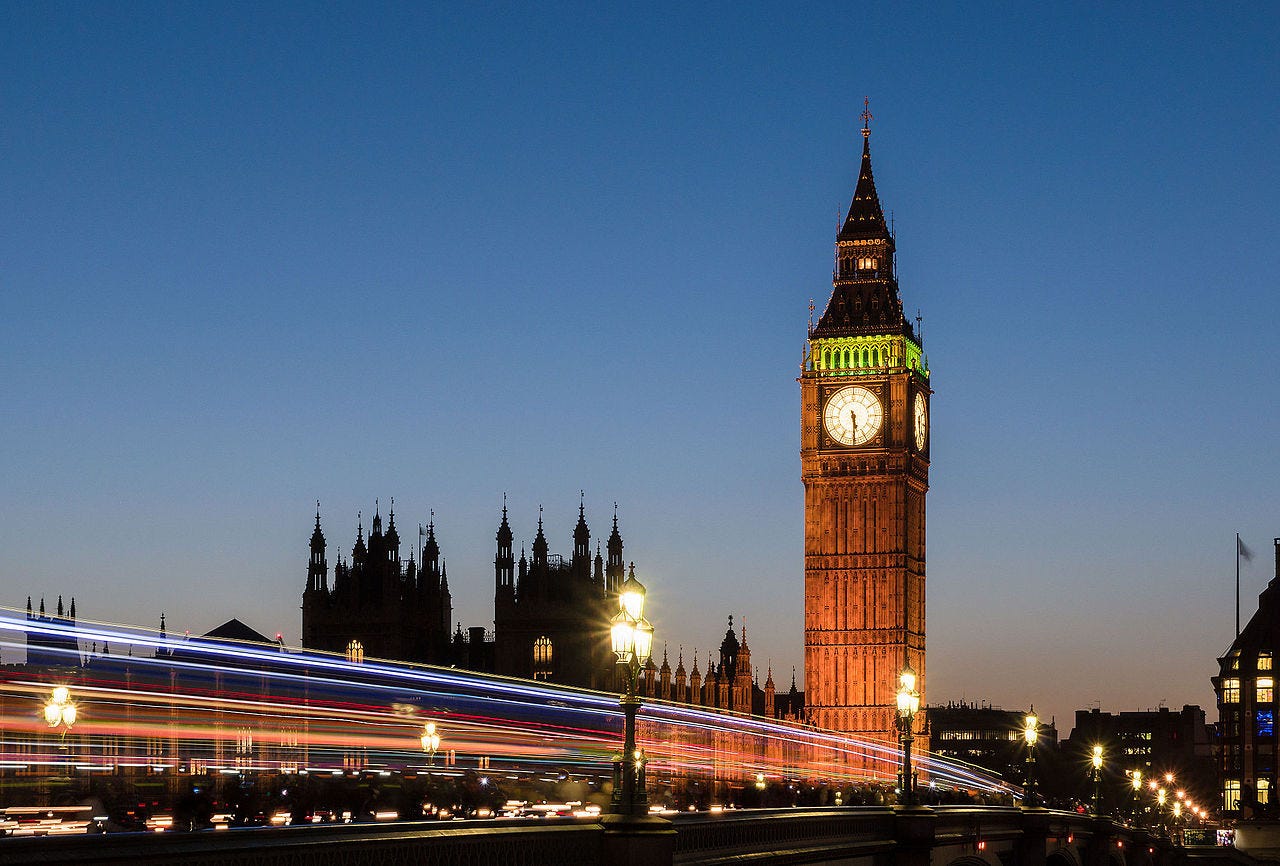 . . . . Remember when all we had to worry about was Brexit? It never really went away, even if our attention did. Stephen Rae reports this week that the risk of Britain crashing out of the EU without a Brexit deal at the end of this year is troubling climate watchers who worry the UK's solo plan on reducing emissions won't match up.
Europe, however, will be watching closely as it does not want a scenario where Britain becomes a haven for heavy polluters after Brexit. That's why the Commission is closely looking at the possibility of introducing a carbon border tax which would prevent polluting industries moving to the UK.
Also, warmer weather in the Arctic Circle this summer — following temperatures at least 10 degrees Celsius warmer last year — means the possible return of wildfires, which experts say have been smoldering underground through the winter as what they call "zombie fires" and could break out again as the weather warms. . . .
Above, Big Ben. Photo: Colin/Wikimedia/CC BY-SA 4.0
---
News briefs: Sustainable investing set to surge after Covid-19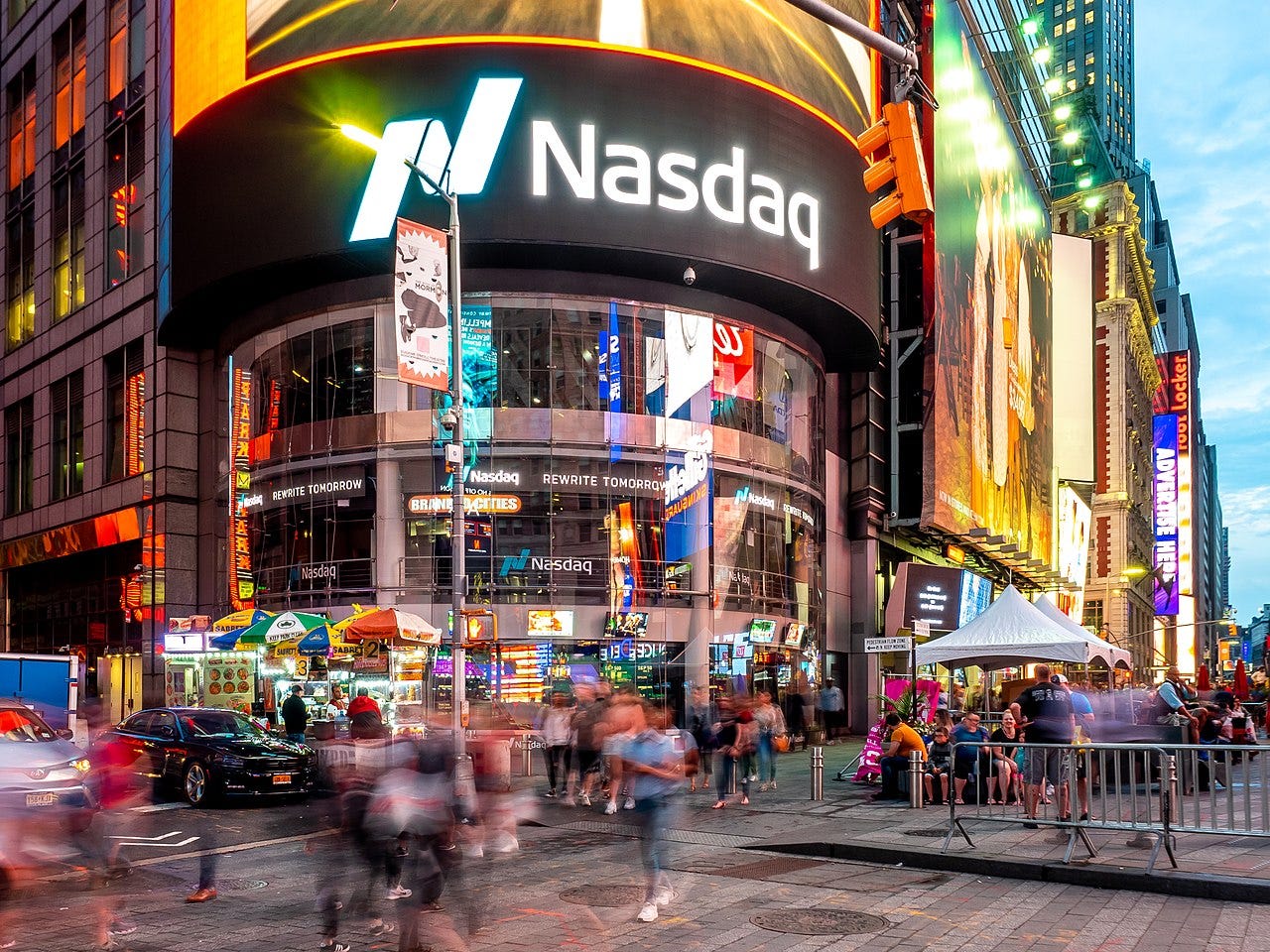 Sustainable investing is expected to surge in the wake of the coronavirus pandemic
The coronavirus pandemic has altered society in immeasurable ways, including investing, Pippa Stevens writes for CNBC this week. Stevens notes that some of the stock hit hardest in March and April are staging a comeback, as economies begin to reopen. "But there could be a more long-lasting effect on Wall Street: Covid-19 may well prove to be a major turning point for ESG investing as the pandemic alters society's values."
BP slashes jobs as oil demand plummets
BBC News reports BP (BP) plans to cut 10,000 jobs due to the worldwide fall in demand for oil because of the coronavirus crisis. The company had paused layoffs during the peak of the pandemic, according to the report, but told staff on Monday that around 15% will leave by the end of the year. Chief Executive Bernard Looney blamed a drop in the oil price for the cuts.
HSBC Global Asset Management launches sustainable equity ETFs
HSBC Global Asset Management just announced the launch of a new generation of sustainable ETFs, combining sustainable investing with a cost-efficient exposure to developed and emerging equity markets at global, regional and country levels, ETF Express reports.
Three of the new ETFs, the HSBC Europe Sustainable Equity, the HSBC Japan Sustainable Equity, and the HSBC USA Sustainable Equity, were listed on the London Stock Exchange on Friday and three additional launches, focused on the developed world, Emerging Markets and Asia Pacific ex Japan, are expected in the coming weeks. Further listings are also planned across key markets in Europe, according to the report.
The ETFs will track the newly created FTSE Russell ESG Low Carbon Select Indices which were developed in collaboration with FTSE Russell. As well as aiming to achieve a 20% ESG score uplift, the indices go beyond the current market offering by targeting two areas of carbon exposure — a 50% carbon emissions reduction and a 50% fossil fuel reserves reduction, relative to the parent index, ETF Express reported.
Above: Nasdaq in midtown Manhattan. Photo: Ajay Suresh/Wikipedia.
---
Data driven: Value of the global market for carbon emissions offsets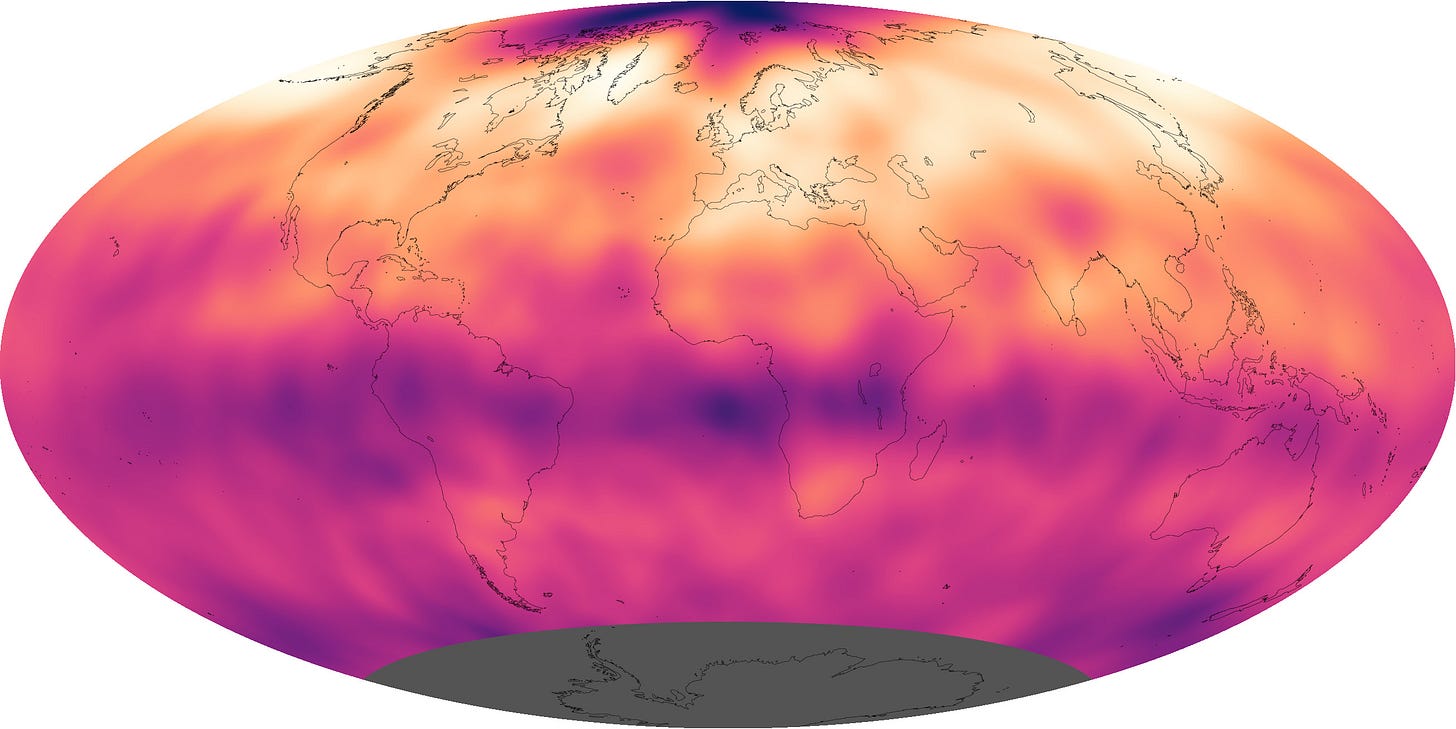 The value of the global market for carbon emissions offsets could increase to $200 billion by 2050, German bank Berenberg said in a note. Although now relatively small, the carbon offsets market has grown quickly in recent years and could be set for further rapid growth as countries hit the limits of decarbonization, meaning they will have to rely on offsetting projects to achieve national and corporate climate targets, S&P Global/Platts reported recently.
"The global carbon offset market is tiny at $0.6 billion (2019) versus the much larger global carbon permit market at $44 billion (2018)," Berenberg said in the note.
"However, the offset market has more than tripled over the past three years and we estimate that the very long-term (2050) addressable market size is huge at ~$200 billion," it said.
Read Mark Hulbert's column, 5 biggest tech greenhouse gas emitters.
Above, carbon dioxide in the mid-troposphere. NASA Earth Observatory image by Rob Simmon and Jesse Allen.