Risks in the electric vehicle stock rally, Facebook's wind deal, and math with Bill Gates
Welcome to the 30th edition of Callaway Climate Insights. We're getting faster and more insightful each week, thanks to the help of our subscribers. Please share with your colleagues.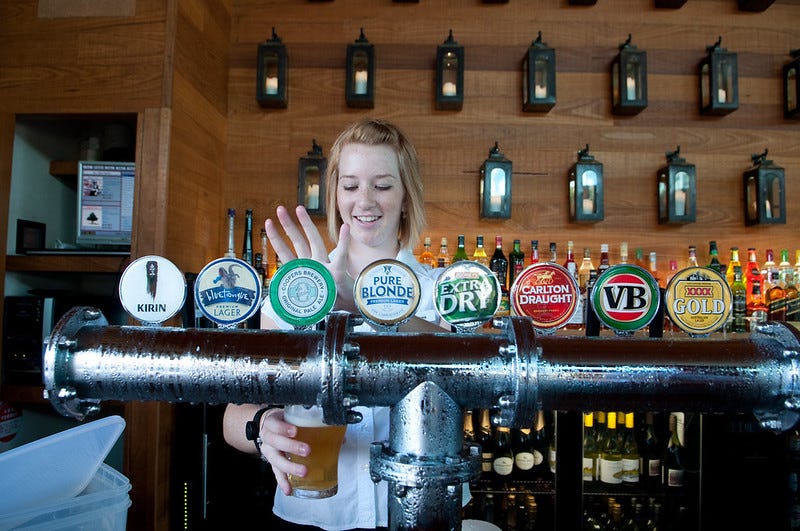 Above, fresh beer in Australia. Photo:
Wagner T. Cassimiro
/flickr.
. . . . Never underestimate the ingenuity of the brewing class. Last month, we told you the story of the British pubs seeking permission to dump millions of liters of stale beer from their taps into the sewers. Another sad victim of the pandemic's war on bars and pubs.
Now comes a South Australia water and waste treatment plant, which has instead turned its local pubs' stale beer into renewable energy, by combining the beer with organic waste to create biogas to power hundreds of homes west of Adelaide.
It's this type of clever thinking that Bill Gates, founder of the computer age and dark lord of Covid conspiracy theories, must have been referring to in his blog post this week, when he warned climate change will be many times worse than Covid-19 if left unaddressed by innovators, investors and governments.
It would take more than a few beers for me to argue math with Bill Gates, but even I could follow along as he used it to spell out how in less than two decades, climate change's economic impact, especially on the poor, will be like a global pandemic EVERY TEN YEARS.
Gates, who has sunk $100 million into finding a vaccine, predicted one would be available next year. He said there is no similar, two-year fix for climate change. But his Breakthrough Energy Ventures initiative is an example of what we need more of to try.
More insights below. And don't forget to contact me directly if you have suggestions or ideas: dcallaway@callawayclimateinsights.com.
NOTE TO READERS: Callaway Climate Insights will take a short break next week while Dave attempts to leave the house for the first time in five months. We'll be back on Tuesday, Aug. 18.
---
ZEUS: Tesla spawn raising millions for unmade trucks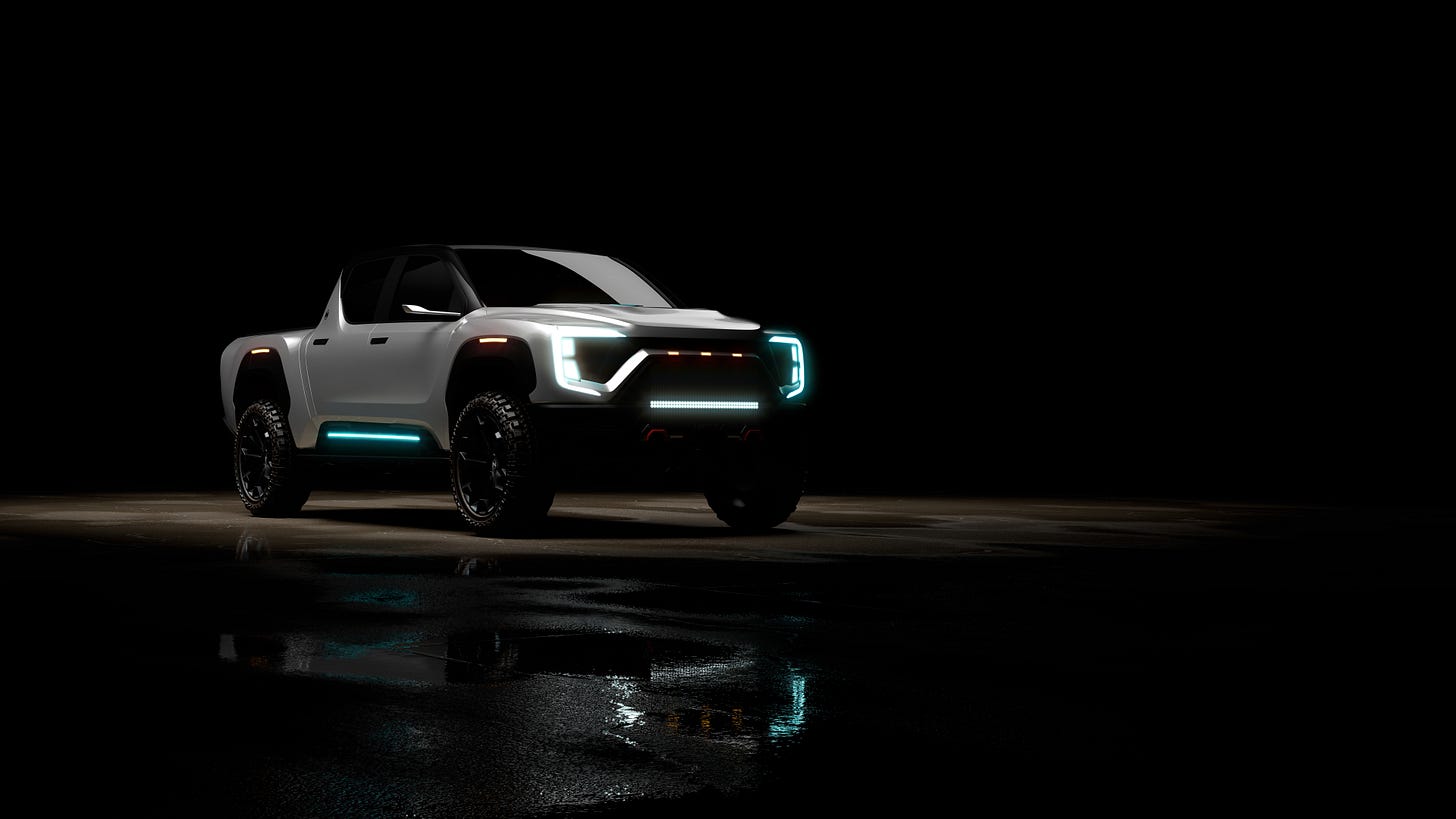 . . . . Notes from a market top: As the S&P 500 pushes toward its February all-time high, despite withering economic fallout from Covid, the search for the next Tesla (TSLA) is creating a frenzy of activity in the nascent electric vehicle market, writes David Callaway. Names such as Nikola (NKLA), Lordstown, Fisker, and Hyliion, are but a few getting attention for their plans — just plans in some cases — to create a new world of electric cars and trucks. Investors worried about a bubble might want to look at other ways to play the evolution of EVs, including the utilities and makers of the charging stations that will power them along U.S. highways.
But don't take our word for it: Jonathan Maxwell, whose investment company runs the SDCL Energy Efficiency Income Trust Plc, announced this morning the trust has invested 50 million pounds ($66 million) to acquire 112 "rapid and ultra-fast charging stations across the UK" from Electric Vehicle Network Ltd. The investment is designed to create a stable income stream for the trust's institutional investors as EV use climbs in Britain.
---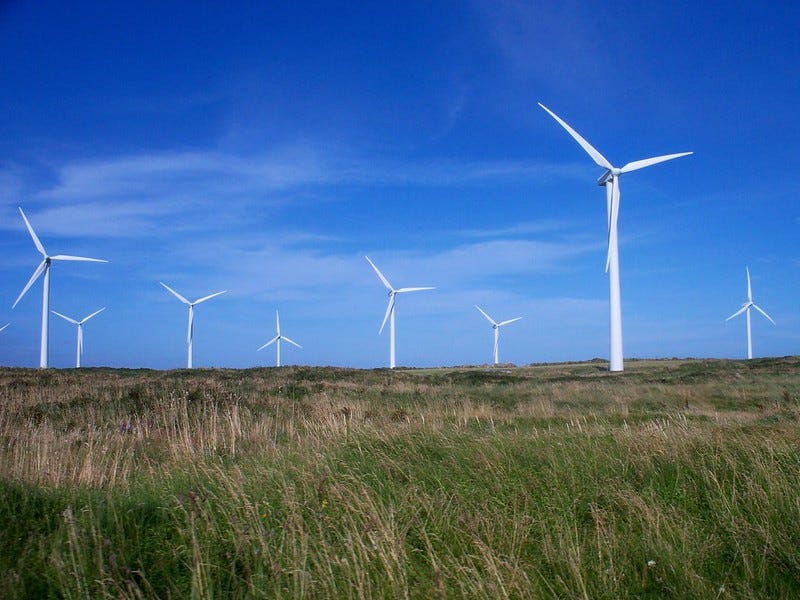 . . . . Speaking of dark lords, Facebook (FB) announced today it will buy contracts for eight wind and solar power projects in the U.S. and Ireland, adding a huge amount of renewable power to its arsenal to support its data centers, according to Bloomberg. The contracts to buy 806 megawatts will be part of 1.5 gigawatts of wind and solar power the company expects to come online by end of year. Big tech's appetite for renewable energy is one of the things pushing a rally in wind stocks this summer. . . .
. . . . Garden sales: Beyond Meat (BYND), whose stock dove Wednesday after the company reported widening losses, told investors on its earnings call last night it was offering discounts on its plant-based burgers and other products to attract attention as beef prices continue to rise during the pandemic. Covid-19 hasn't spared the alternative meat producers, but Beyond Meat was able to post a 69% increase in revenue because of increase in sales volumes, MarketWatch reported. . . .
. . . . Climate fund: BlackRock (BLK) and Scottish Widows announced this week the creation of a Climate Transition World Equity Fund for investors seeking companies making the change to a low-carbon environment. Focusing on energy, cleantech, and water and waste management, the fund was designed by both companies and Scottish Widows became the first investor with a £2 billion ($2.6 billion) commitment. BlackRock is trying to position itself at the forefront of asset managers in the move to drive profit from climate change innovation. . . .
Above, a wind farm near the coast in County Wexford, Ireland. Photo:
Harry Pears
/flickr.
---
Data driven: melting mountains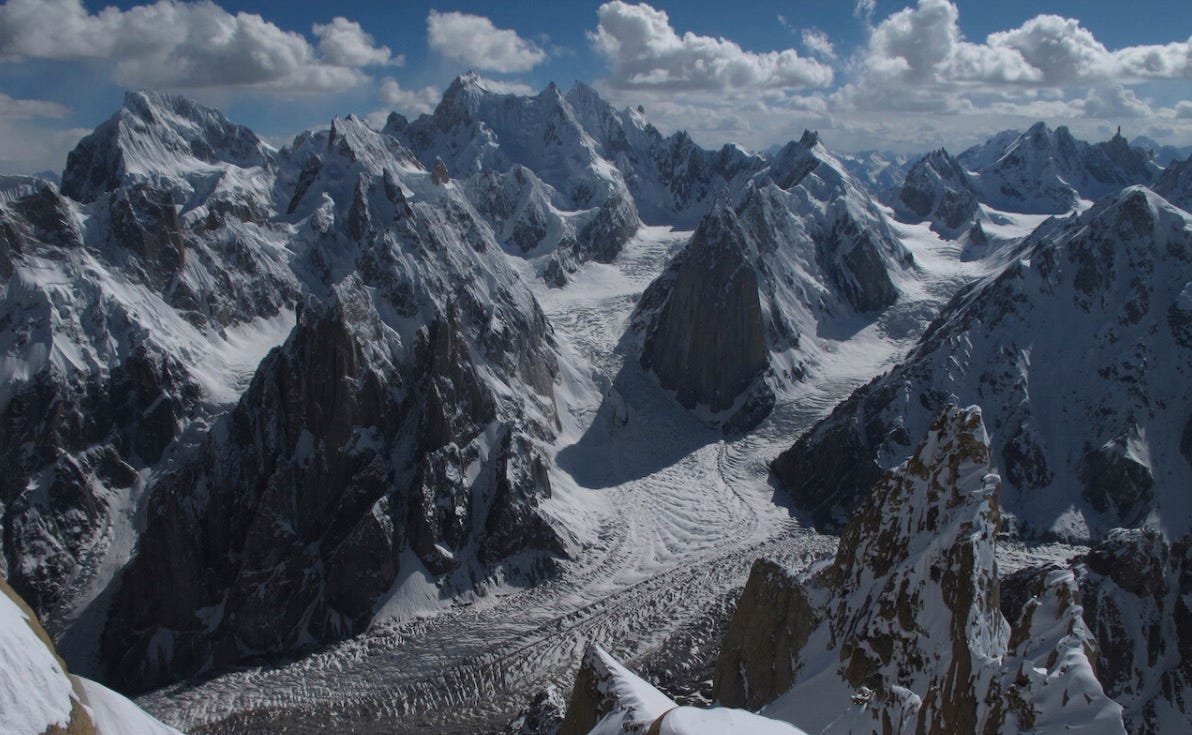 . . . . The ice in one of the world's highest concentrations of non-polar glaciers — High Mountain Asia — could see significant melting before the end of the century, potentially affecting sea levels around the globe, according to a new computer model from the NASA Sea Level Science Team. The region could see ice loss run from 29% to 67%, depending on the level of greenhouse gas emissions over the period modeled. Read more from NASA in Stunning forecast: a century of ice loss for nearly 100,000 glaciers. . . .
Above, glaciers in the Karakoram Range of Pakistan, in the High Mountain Asia region. Photo: Université Grenoble Alpes/IRD/Patrick Wagnon.
---
News briefs:
New net-zero investing plan
, the penguins are OK
Watch this: What does the future hold? Count on artificial intelligence and climate change. This video from The Royal Society, the oldest scientific academy in existence, spotlights climate change from the perspective of expert exhibitors.
Editor's picks:
Institutional investors' group builds major net-zero investing framework

Superfund sites risk toxic flooding from sea-level rise and hurricanes

Things are looking up for emperor penguins in Antarctica
---
Latest findings: New research, studies and papers
Valuing the global mortality consequences of climate change
In this NBER working paper, the authors develop the first globally comprehensive and empirically grounded estimates of mortality risk due to future temperature increases caused by climate change. Under a high emissions scenario, the authors estimate the mean increase in mortality risk is valued at roughly 3.2% of global GDP in 2100, with today's cold locations benefiting and damages being especially large in today's poor and/or hot locations. … Globally, these empirically grounded estimates substantially exceed the previous literature's estimates that lacked similar empirical grounding, suggesting that revision of the estimated economic damage from climate change is warranted.
NBER No. w27599, available at SSRN
Climate change liability – increasing risks for directors? 
Businesses are increasingly expected to consider the environmental and social impacts of their undertakings. In recent years, the focus has shifted specifically to climate change related aspects of corporate behavior. While climate change litigation against corporations continues to evolve globally, there is a growing debate with regard to directors' duties: are directors exposed to risks of personal liability in the climate change context, and if so, to which extent? The issue has received considerable attention from common law commentators, but is so far less discussed in civil law countries. This article seeks to help bridge this gap by presenting a comparative analysis with a main focus on corporate law.
Authors: Rolf H. Weber, University of Zurich - Faculty of Law; Andreas Hoesli, University of Zurich
Climate Law (2020) 151-196, available at SSRN
Determining effectiveness of existing climate change solutions
It's possible to avoid catastrophic climate change by ramping up solutions that already exist today, according to this report in Yale Climate Connections, citing a recent report by Project Drawdown. YCC reviews how the nonprofit works with a global team of researchers to analyze the potential impact of a range of climate actions, from installing smart thermostats and building wind farms to eating less meat and restoring abandoned farmland. "We have mapped out 80 of them — 80 existing technologies and practices that are real, that are workable, that are tangible," says Chad Frischmann, research director of Project Drawdown. Listen to the audio report from Yale Climate Connections on the recent major update based on ongoing research.
---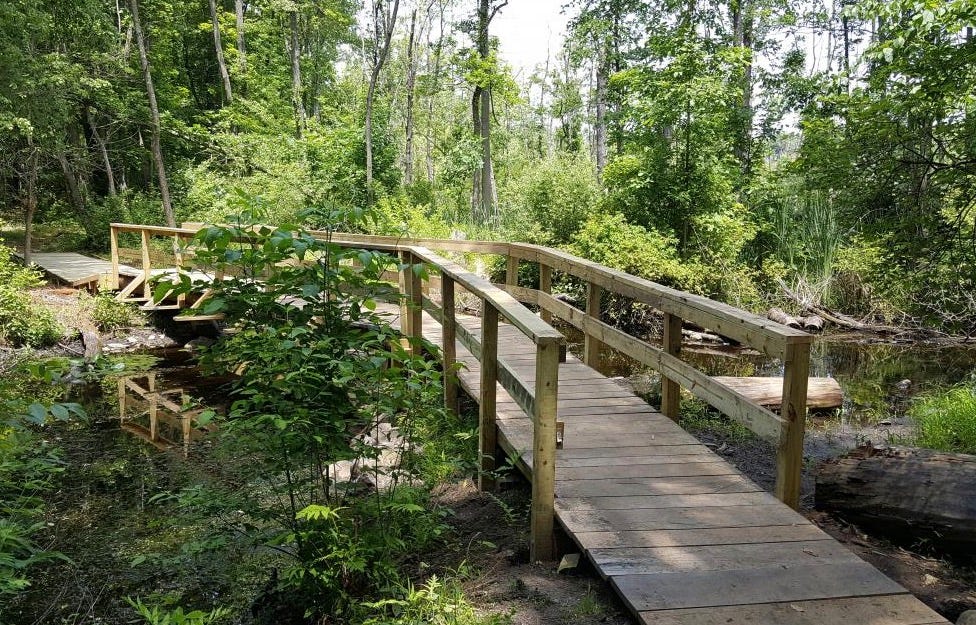 Words to live by . . . .
"A nation that destroys its soils destroys itself. Forests are the lungs of our land, purifying our air and giving fresh strength to our people."  — Franklin D. Roosevelt
Above, Franklin D. Roosevelt State Park. Photo: New York-New Jersey Trail Conference.