Solar stocks soar, British pubs pour; and Biden vows more on green jobs
Welcome to Callaway Climate Insights and happy Bastille Day. Please share, and if this was forwarded to you, please subscribe.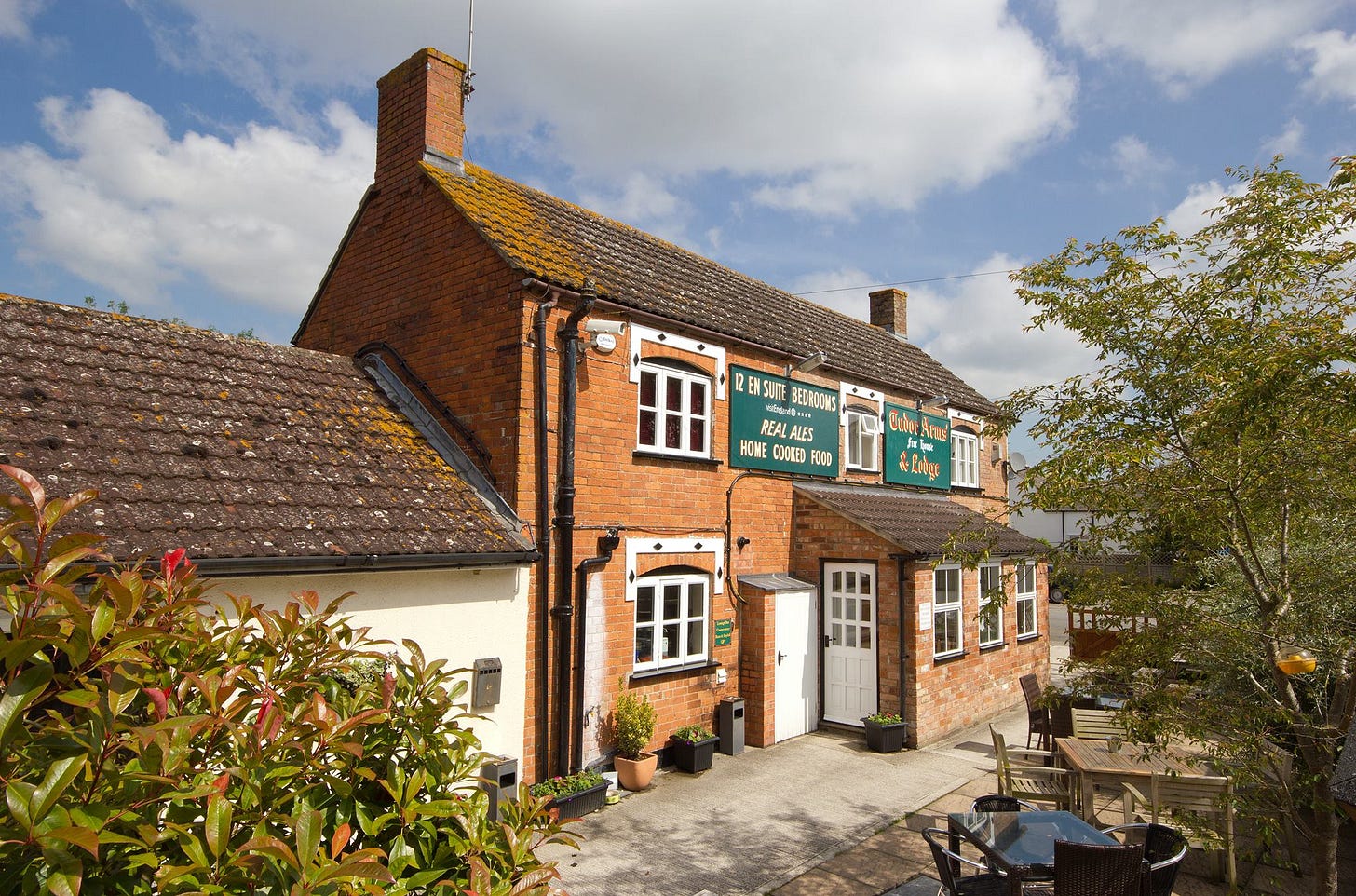 Above, the Tudor Arms in Gloucester: It was "heart breaking" having to flush more than 1,500 pints of beer away.
Is there no end to the horrors of this pandemic? Just as British pubs are allowed to open after four months of lockdowns, 70 million pints of beer are found to have gone rotten in pub cellars and now must be literally poured down the drain, the BBC reports. Aside from the tragic loss of all that beer, this is causing headaches for British water services agencies such as Severn Trent and Thames Water, which need to avoid overwhelming the sewage systems.
Water is, after all, at a premium on an island nation like the UK, and not just because you can make beer with it. The ancient sewage system, not unlike in many countries including the U.S., leaks as much as three billion liters a day — about one-fifth of the UK's daily water consumption — according to a recent report by the UK's Public Accounts Committee.
Lack of action on the pipelines over the past 20 years has left parts of the UK vulnerable to being without water by 2040, the report said. Another 20 years to fix it is not quite the scare the South Africans had last year when Cape Town almost ran out of water, but it's indicative of what is to come.
The current investing universe for water, at least in the U.S., is small. There are a handful of ETFS, which have all performed well in the past few years and have generally recovered from the sharp Covid-19 market declines of the first quarter. But a lot more is being done in the private equity and hedge fund arenas.
As we've seen with the coronavirus pandemic, these types of things are not a problem until they are. Then they are life and death. Same with climate change, in which scarcer water resources will become a dominant theme sometime soon. And that's no small beer.
Please enjoy our insights below and email me with thoughts and questions at dcallaway@callawayclimateinsights.com.
---
Thyssenkrupp jumps on green hydrogen bandwagon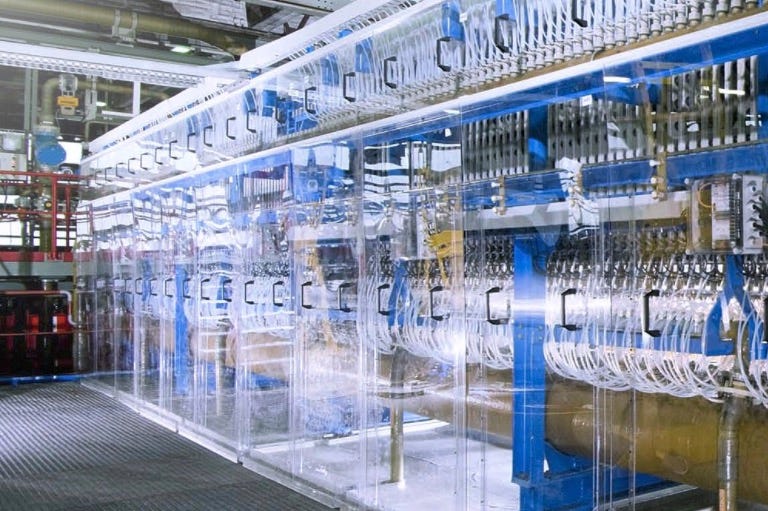 . . . . Steel curtain: Blue-collar, industrial conglomerates don't come more any more post-industrial than steel companies, and in Europe, that means German steel companies. That's why it's interesting that Thyssenkrupp (TKA.de), itself a merger of the nation's two largest steel companies, is pushing a green hydrogen agenda to reduce carbon emissions, writes Darrell Delamaide. Fighting for its life after a failed steel venture and years of boardroom turmoil, the company is finding demand from partners for shifting some of its technologies to green practices.
Postindustrial or not, the world still needs steel and Thyssenkrupp, which is not out of the woods yet, is scouring the globe for partners in steel production. 

In the meantime, the company has latched onto the current enthusiasm for hydrogen. It is working with Germany's two largest electrical utilities, RWE (RWE.DE) and E.ON (EOAN.DE), to use clean hydrogen in its steel smelting process and to use renewable energy to produce green hydrogen. . . .
Photo: Thyssenkrupp.
---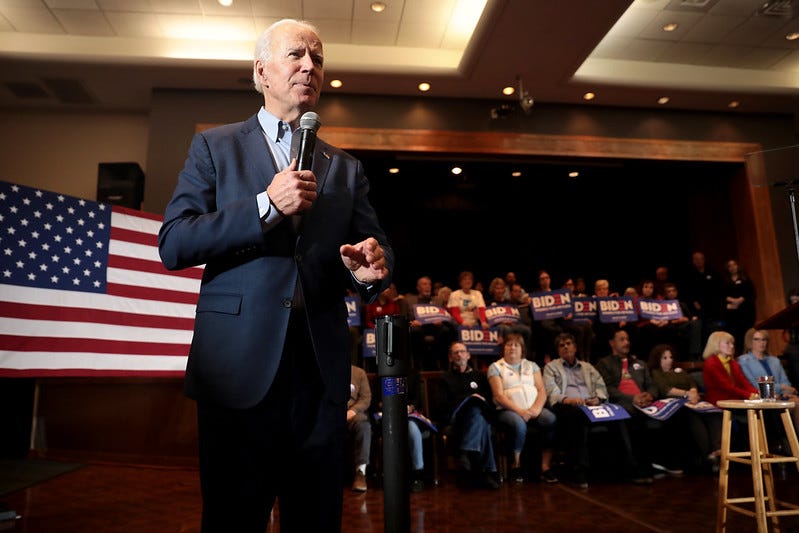 . . . . Joe Biden set out his election campaign stall of climate initiatives Tuesday, adding $300 billion to his primary pledge of $1.7 trillion in new spending and, more importantly, promising the bulk of spending during his first, and likely only, term as president should he win. Biden's $2 trillion plan had a little bit for everyone, promising millions of union jobs on infrastructure upgrades, 1.5 million new energy efficient buildings and homes, a strategy to pay people to convert to electric vehicles, and special attention to minority communities in greater danger from nearby fossil fuel activities.
The plan doesn't mention fracking, which is expected as it's simply an election promise right now. The Trump administration predictably seized on that aspect and said fossil fuel jobs would suffer under any Democratic plan. But the upgraded strategy more deeply draws the line between the candidates at a time when how the U.S. spends its way out of the Covid-19 crisis has the attention of the nation. For the Biden plan to move ahead, the Democrats would need to win the Senate in November. . . .
Above, former Vice President Joe Biden speaks at an event in Nevada, February 2020. Photo:
Gage Skidmore
/flickr.
---
Sunrun's takeover of Vivent sparks solar consolidation play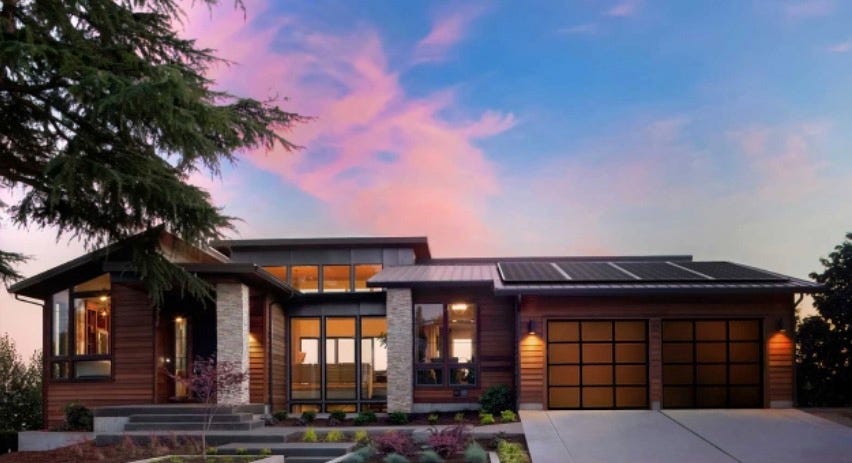 . . . . Sunrun's purchase last week of Vivint Solar created the largest residential solar company, with about 15% of the market. But that left plenty of room for more consolidation, sparking a run on solar stocks that jacked the sector.
The Invesco Solar ETF (TAN) is up more than 6% since the announcement and was last was $42.15 in Tuesday trading. The upbeat tone extended to shares of  First Solar (FSLR), up more than 8% to $59.42;  SolarEdge Technologies (SEDG), up more than 8% to $163; and SunPower (SPWR), up 9% to $9.38.  
Tesla (TSLA) remains the 800-pound gorilla in the solar universe, but the unexpected combination of its two distant rivals and the fact that only 3% of U.S. households are equipped with solar creates an open runway for new players. . . .
Photo: Sunrun.
---
Would you like fries with your solar panels?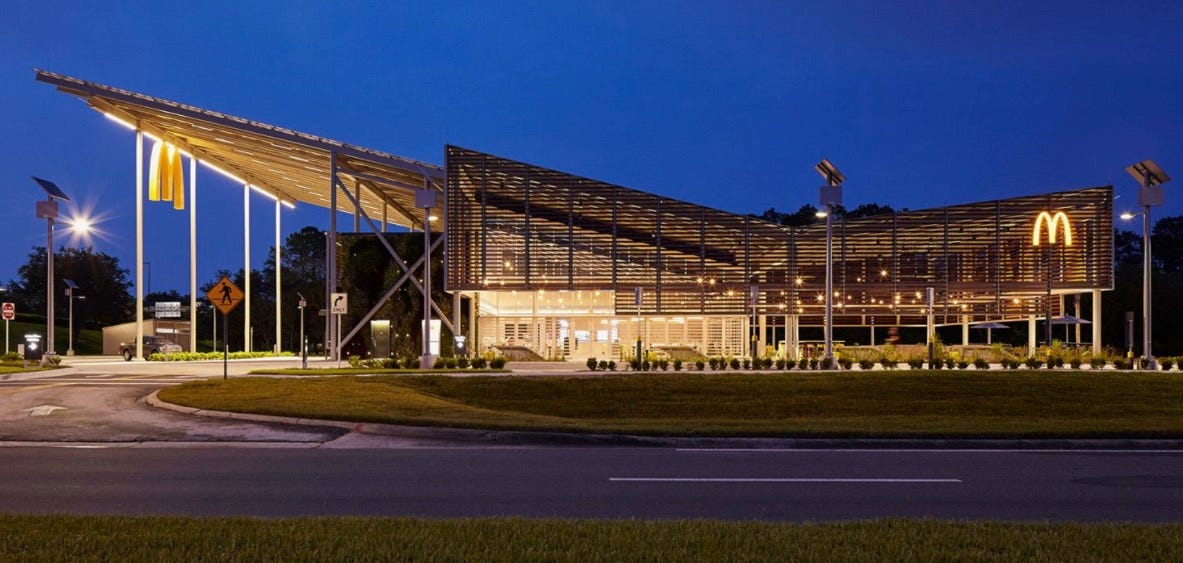 . . . . A newly remodeled McDonald's (MCD) on the west side of Disney (DIS) property in Lake Buena Vista, Fla. (above), is designed to cover all of its energy needs on a "net annual basis." The restaurant will be a "learning hub" for the Chicago-based burger giant as it works to reduce energy and water use, according to Restaurant Business. The restaurant is 8,024 square feet and was designed by Ross Barney Architects out of Chicago along with the Florida architectural and engineering firm CPH. It has a solar-paneled roof, photovoltaic glass panels throughout the building, and solar parking lot lights outside. It also has an automated energy system and a passive ventilation dining room that circulates air and regulates temperature.
Or better burgers? Burger King, owned by Restaurant Brands International (QSR) said Tuesday it has changed the diet of some of the cows by adding lemon grass in an effort to limit bovine contributions to climate change, the AP reports. By tweaking their diet, Burger King believes it can reduce a cow's daily methane emissions by about 33%. Cows emit methane as a by-product of their digestion, and that has become a potential public relations hurdle for major burger chains, the report notes.
Photo: McDonald's.
---
Nuclear power a green technology? The EU takes a look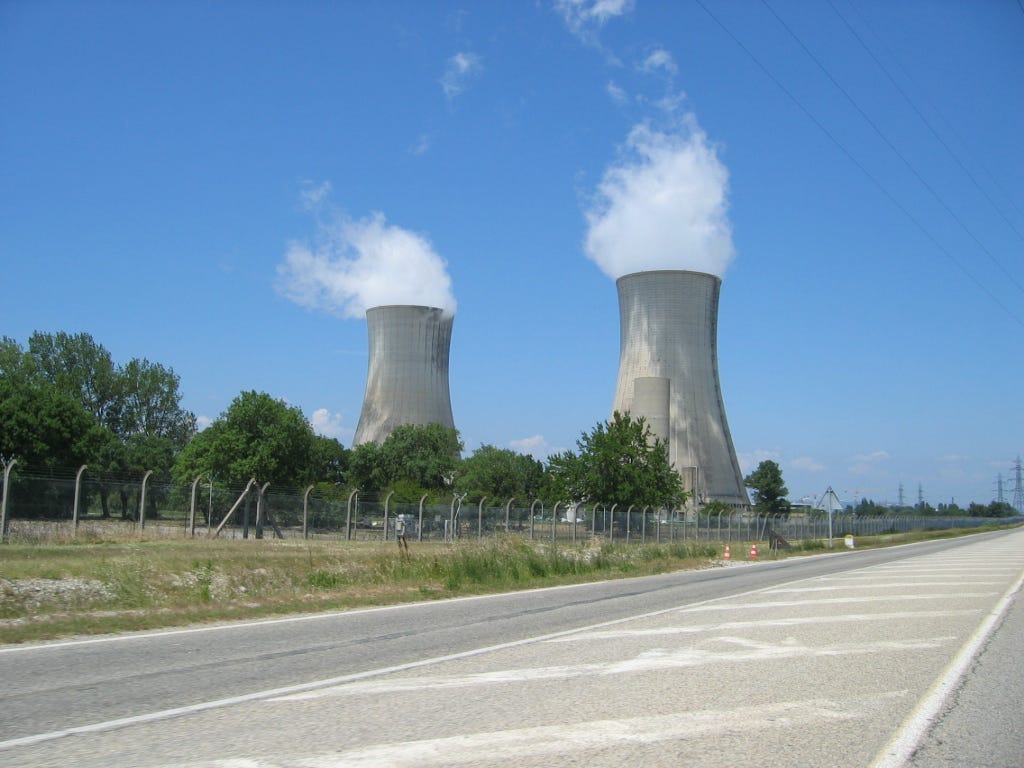 . . . . Speaking of green bandwagons: Nuclear power could be designated a green technology if the EU can stand up the idea that it's radioactive waste does "no significant harm" to the world, under the EU's sustainable finance taxonomy 
The European Commission's in-house research body is assessing whether the principle applies to nuclear, which is a low-carbon source of energy, but has always fallen afoul of green status because of its waste, which must be stored or buried at specific locations away from populated areas.
The news was welcomed by Foratom, the nuclear industry association. "This shows that they have taken recommendations that nuclear be assessed by scientific experts seriously," said Yves Desbazeille, director general at Foratom. "This is something which many stakeholders — including industry, several member states and MEPs — have been calling for over the past year." . . . .
---
Data driven: Hug a tree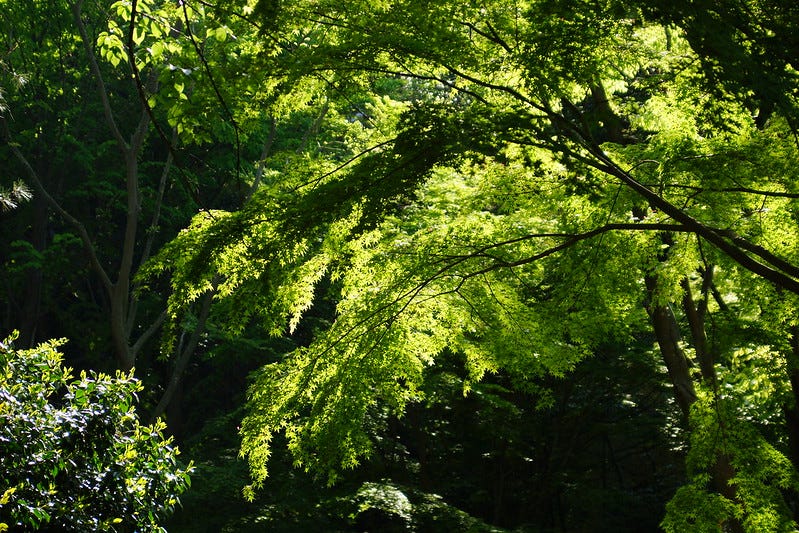 A typical hardwood tree can absorb as much as 48 pounds of carbon dioxide per year. That means it can sequester approximately 1 ton of carbon dioxide by the time it reaches 40 years old. Meanwhile, human activity puts on average about 40 billion tons of CO2 into the air each year. As the research and debate continues about forests' role in fighting climate change, we can, at least, protect forests while we work to reduce CO2 emissions. 
Photo:
ume-y
/flickr
---
News briefs: Wasting water and beer, GreenBiz 30 under 30
Editor's picks:
England could run out of water by 2040; pubs forced to dump beer

GreenBiz 30 Under 30 list of sustainability leaders

Dominion cites ESG factor in Berkshire Hathaway sale
---
Latest findings: New research, studies and papers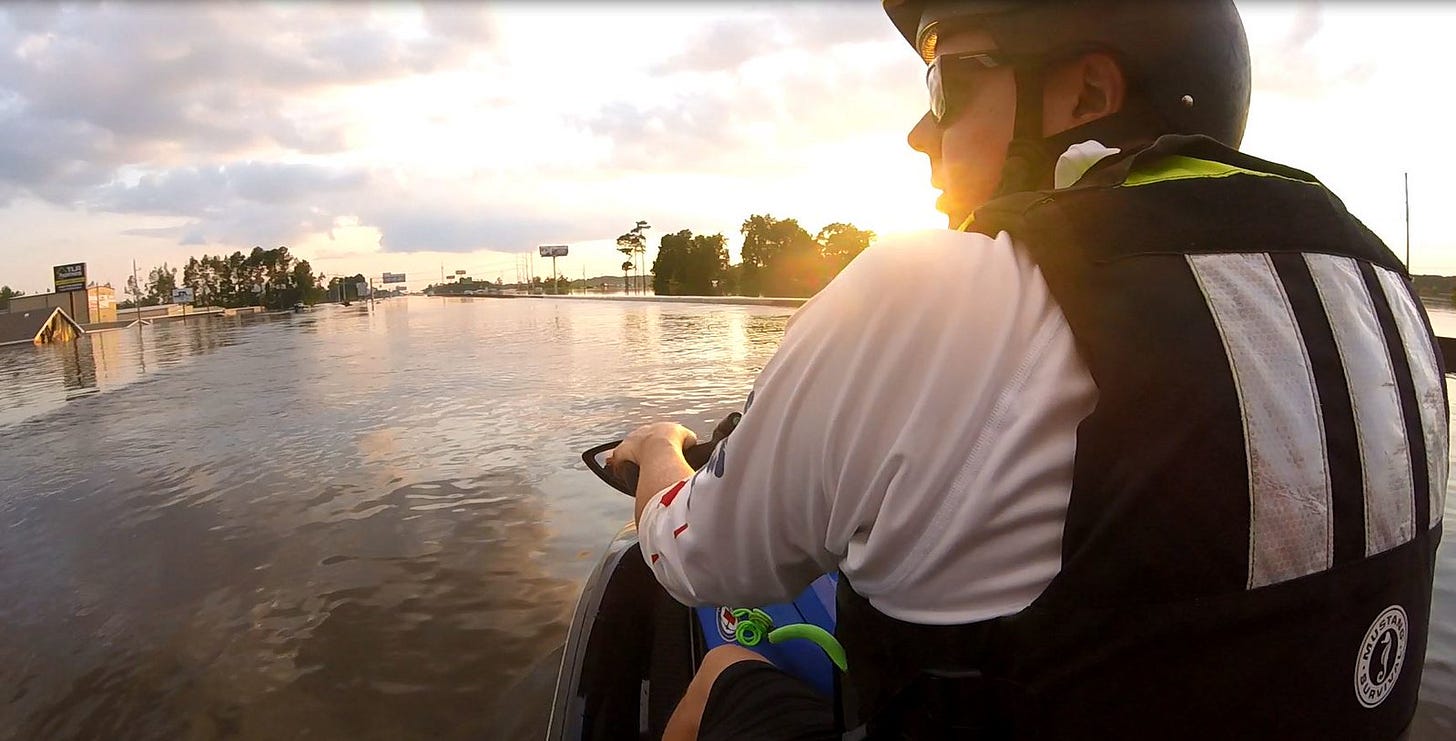 Fed flood mitigation can't keep up with climate change 
The federal government has paid to reduce the flood risk of tens of thousands of homes in the past 30 years, but it hasn't been enough, according to the Natural Resources Defense Council. A new U.S. Government Accountability Office (GAO) report describes how federal efforts to reduce flood risk are being outpaced by repeated flooding. The report, "National Flood Insurance Program: Fiscal Exposure Persists Despite Property Acquisitions," focuses on so-called "repetitive loss" properties, which have flooded and received National Flood Insurance Program (NFIP) payments — multiple times. Despite over $2 billion in federal investment in recent years, GAO found that the number of RL properties continues to grow, increasing the burden on taxpayers and demonstrating the inadequacy of the nation's current work to reduce flood risk. 
Greenwashing reduces firms' value
As climate change increasingly challenges business models, the disclosure of firm environmental performance casts growing attention by corporate stakeholders. This creates wider opportunities and incentives for greenwash behaviors. The authors propose a novel measure of greenwashing and investigate its determinants and consequences for U.S. firms. They find that companies with larger boards are less prone to greenwashing. Board independence is positively associated with greenwash behaviors, while the percentage of women in the board has no detectable impact. Finally, they show that greenwashing reduces firm value.
Authors: Marco Ghitti, SKEMA Business School; Gianfranco Gianfrate, EDHEC Business School; Lorenza Palma
Available via SSRN.
Farmers' climate change choice: low yields or revenue instability
Climate change will leave some farmers with a difficult conundrum, according to a new study by researchers from Cornell University and Washington State University: Either risk more revenue volatility, or live with a more predictable decrease in crop yields. As water shortages and higher temperatures drive down crop yields in regions that depend heavily on seasonal snow, the choice to use more drought-tolerant crop varieties comes at a cost, according to model projections detailed in the paper "Water Rights Shape Crop Yield and Revenue Volatility Tradeoff for Adaptation in Snow Dependent Systems," published June 10 in Nature Communications, Phys.org reports.
Above, K38 Jet Ski Water Rescue Team during flooding from Hurricane Harvey, Texas. Photo:
K38 Rescue
/flickr.
If you enjoy Callaway Climate Insights, be sure to share with your friends, and let me know what you think directly by emailing at dcallaway@callawayclimateinsights.com.