Discover more from Callaway Climate Insights
Callaway Climate Insights provides news, critical analysis and original perspectives at the intersection of global finance and the challenges of climate change. 
Over 3,000 subscribers
Startup upstarts: Christian Birky
Sustainable fashion fits Christian Birky, a co-founder of Lazlo and Nimbly. Here's the latest in our series on young people making a difference in the climate space.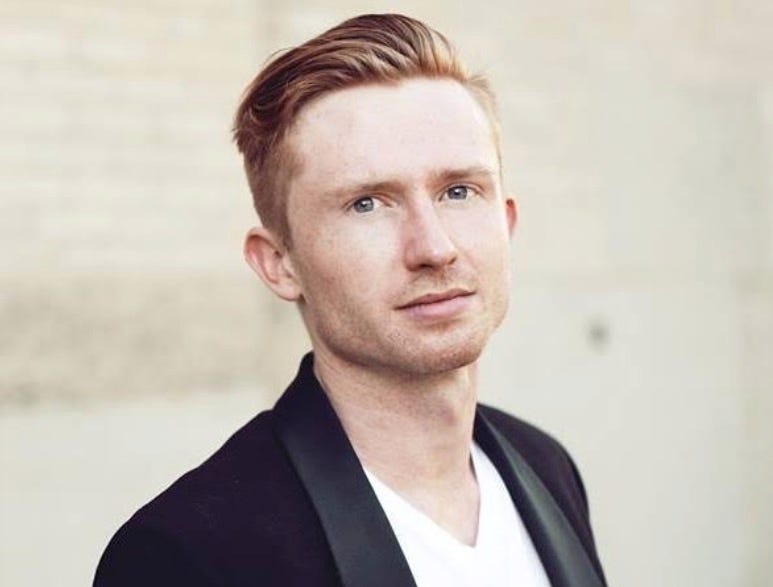 NEW YORK (Callaway Climate Insights) — Christian Birky, 29, is the co-founder of two companies in the apparel industry, Lazlo and Nimbly.
"There's so many emissions that come out of moving things all around the globe," said Birky. "We're still working on coming up with an exact figure in terms of the percentage of reduction that happens when you produce in the U.S., but that's a driving force in why we're doing it."
Lazlo is in the sustainable fashion/apparel space. It reduces waste in shipping and tries to create jobs in the U.S. by manufacturing high-quality clothing domestically. It started with an American icon: the white T-shirt.
Nimbly is an on-demand knitting platform that produces sweaters for direct-to-consumer brands such as Boston-based Ministry of Supply. "Instead of ordering their inventory 12, 16 months in advance, hoping they get the right sizes, the right colors, ending up with too much inventory, marking it down, throwing it away, Nimbly allows retailers to use demand data" to respond to what they need, he said. At the same time, Nimbly provides live data on knitting machines in factories around the world that includes information about locations, machine capacity as well as logistics information on transit times, duty rates and raw material inventory. "The only way that we're going to make the industry more sustainable is changing the supply chain and using technology to do that," Birky said. 
. . . .
Do you know of folks making a difference, working on innovative and creative solutions to the challenges of climate change? Send us an email and we'll consider featuring them in this series.