Climate warnings to banks rise; how to analyze a green bond; and what are reef credits?
Welcome to the 50th edition of Callaway Climate Insights. We're glad you're on this journey with us to connect climate solutions and finance. Please share.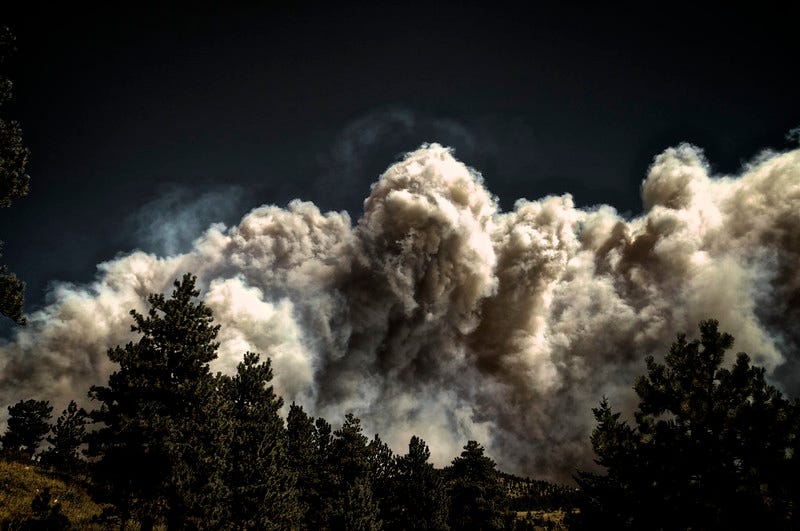 Above, wildfire near Boulder, Colo. Photo:
Zach Dischner
/flickr.
President Trump and Sen. Joe Biden square off Thursday for the final time, with climate change on the agenda as wildfires grow out of control in Colorado, thousands evacuate near Boulder, and Hurricane Epsilon grows with unprecedented speed off of Bermuda. Safe to say neither of the candidates will mention reef credits.
A new financial instrument similar to carbon offsets, reef credits were developed by GreenCollar, an Australian environmental investor active in the carbon market, and are designed to pay farmers for clean water practices that contribute to protecting the Great Barrier Reef. The natural wonder is more than half destroyed by a combination of climate change bleaching and poor water practices.
HSBC, one of the world's largest banks, which just last week issued a climate pledge, and the government of Queensland, are the first buyers of the credits. The credits are tradable, and put a value on natural capital in a way some climate experts claim must be done to create a market for investing in climate solutions.
Crazier things have been monetized and turned into derivatives, but you have to salute the ambition at a time when politicians and government regulation are moving too slowly. In Australia, America, and everywhere. The Great Barrier Reef is worth about $6.4 billion to the Australian economy, with some 64,000 jobs dependent on it.
Market forces are an undervalued asset in the current fight against climate change. Pro-active governments and effective regulation can help, but banks and investors aren't waiting around to find out.
More insights below. . . . and a shoutout to Jamie Thingelstad for the terrific photos of the Stone Arch Bridge in Minneapolis and from Jay Cooke State Park in Carlton, Minn., below. An old friend and colleague, Jamie writes the Weekly Thing newsletter from his home in Minneapolis. If you think you have some great photos for use in Callaway Climate Insights, please send them along. . . .
And don't forget to contact me directly if you have suggestions or ideas at 

dcallaway@callawayclimateinsights.com

.
---
ZEUS: Climate warnings to banks begin to add up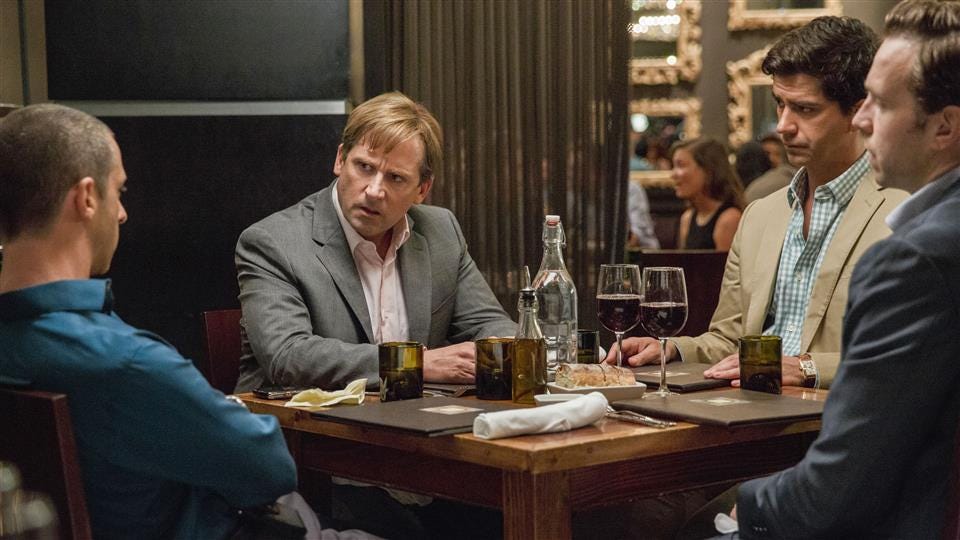 . . . . Financial disasters are sometimes called Black Swans because they are so rare. But according to risk expert Michele Wucker, climate disasters are actually Gray Rhinos — dangerous things we know about but neglect to solve. As a second major financial report in a month was published this week about the climate risk to the world's largest banks, David Callaway looks back to the Great Financial Crisis a dozen years ago for similarities about how we missed something so obvious in front of us.
A dozen years ago, the risk of highly-leveraged real estate derivatives was out there in plain sight, but as long as they kept rising, nobody wanted to be the first to sell. The unraveling caused the worst financial crisis since The Great Depression, and spread to economies around the world, some of which have not regained their full footing.

Climate change is hiding in plain sight, too. In the fires in Colorado, California, the Arctic and the Amazon. In the hurricanes, and the every-day flooding we see in some U.S. cities. What these reports are flagging is that everybody sort of sees this coming, but once it tips, the financial impact could be far greater than we're prepared for. . . .
---
Not all green bonds are the same. Here's how to tell.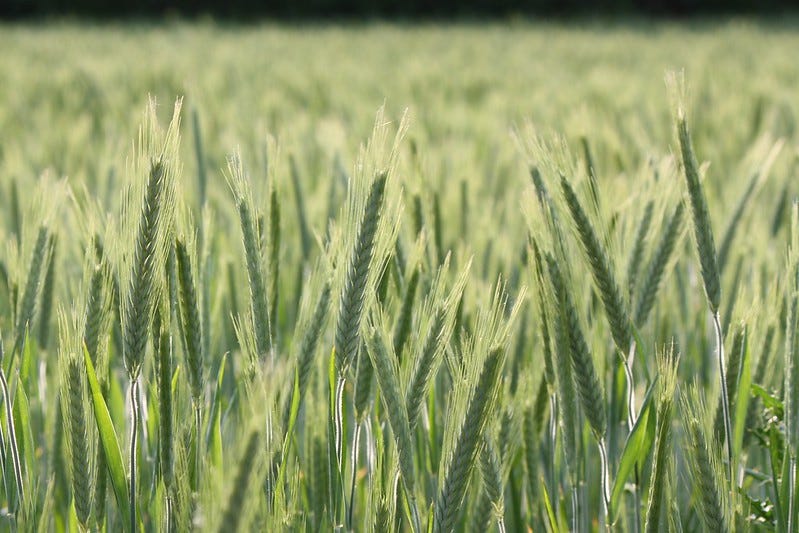 . . . . Green bonds are all the rage this year, but many of them are a triumph of marketing over real climate impact. Two professors in Europe just figured out an easy way to tell if the proceeds from the bond you're buying will be used for the right reasons. Could it really just be down to the coupon? Mark Hulbert talks with Martin Oehmke from the London School of Economics, and Marcus Opp, from the Stockholm School of Economics, about their conclusions.
Their research couldn't be more timely, as the market for green bonds is mushrooming. Refinitiv reports that "green bond issuance accelerated during the third quarter, reaching an all-time record of $76.5 billion from 171 issues." UBS Global Wealth Management is projecting that the "size of the green bond market will likely hit $1 trillion during the first half of 2021.". . .
---
In the race against climate change, genetic engineering gains a step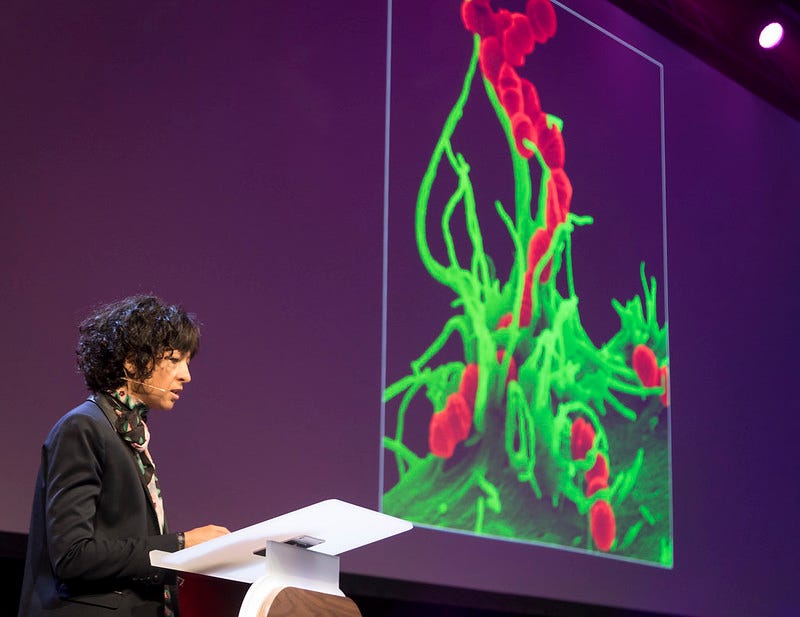 Above, Emmanuelle Charpentier, who shared the Nobel Prize in Chemistry for the development of the CRISPR/Cas9 genetic scissors. Photo: Norwegian University of Science and Technology/flickr.
. . . . In the wake of the Nobel Prize in Chemistry last week being awarded to two scientists for their work with genetic scissors, a process for genome editing, entrepreneur physicist Gunnar Wetlesen looks at the prospects for CRISPR applications to help the world adapt to climate change. Cutting greenhouse gases might not be enough. Speeding up how our genomes adapt to the changing environment, while controversial, is being looked at to improve the resilience of plants and livestock. Even to produce trees less susceptible to forest fires.
Scientists are already demonstrating how CRISPR can engineer plants that are heat tolerant, drought tolerant and salt tolerant. Scientists are using CRISPR to engineer rice that produces less methane in cultivation and cattle feed that is easier to digest. They're also working to make crops fix more carbon directly and fix nitrogen as legumes do to reduce reliance on chemical fertilizers and their impacts. . . .
---
Europe notebook: Sun shines as Ireland locks down; Tesla's German EV front, and the death of the Mercosur trade deal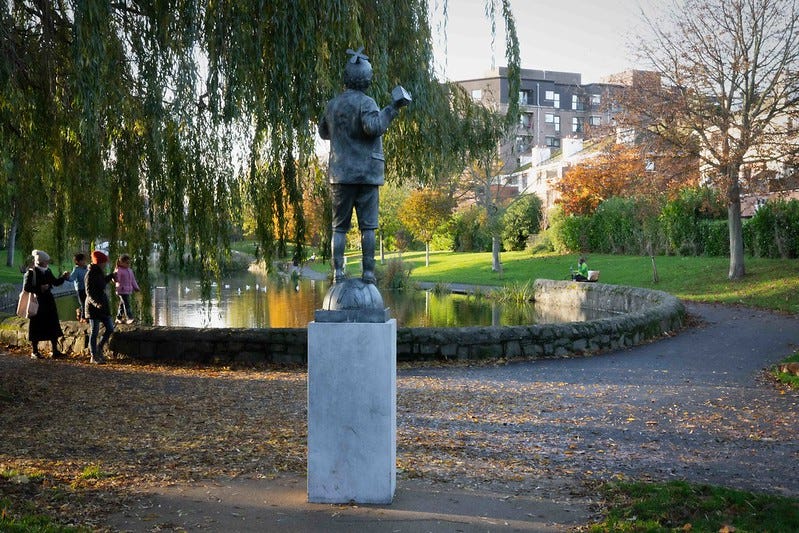 . . . . Stephen Rae reports from Ireland on the harshest Covid lockdown in Europe, despite his country having less infections and deaths than the U.S. state of Idaho. As France, the UK, Spain, and Italy battle surging infections, and EU capital Brussels succumbs, Ireland's 5-kilometer travel ban casts a long shadow. Also, he looks again at Europe's collapsing Mercosur trade deal with Latin America, because of Brazil's treatment of the Amazon, and the state of Germany's electric vehicle transformation now that Tesla is in its backyard.
Europe is determined to wrestle back its reputation as the builder of premium car marques — a title stolen in the electric vehicle age by Tesla (TSLA). To further infuriate Europe's car makers, Tesla is building a giant factory in east Berlin, where Elon Musk was welcomed last month by the locals (and Angela Merkel) as a savior. The Tesla presence in the backyard of BMW, Mercedes and Volkswagen is a clear and present danger to the brands and one they are taking very seriously — particularly as EV sales trebled this year to 10% of all car sales, rising to 15% in 2021. . . .
. . . . Bull market? The European Parliament is scheduled to vote Friday on whether a plant-based burger is really a burger, while the powerful farmers' lobby pushes back on the success of high-end veggie burgers that closely replicate the taste and sensation of eating meat. Vegetarianism is also gaining ground due to the link between raising cattle and climate change. . . .
---
Data driven: How carbon offsetting works, what investors should know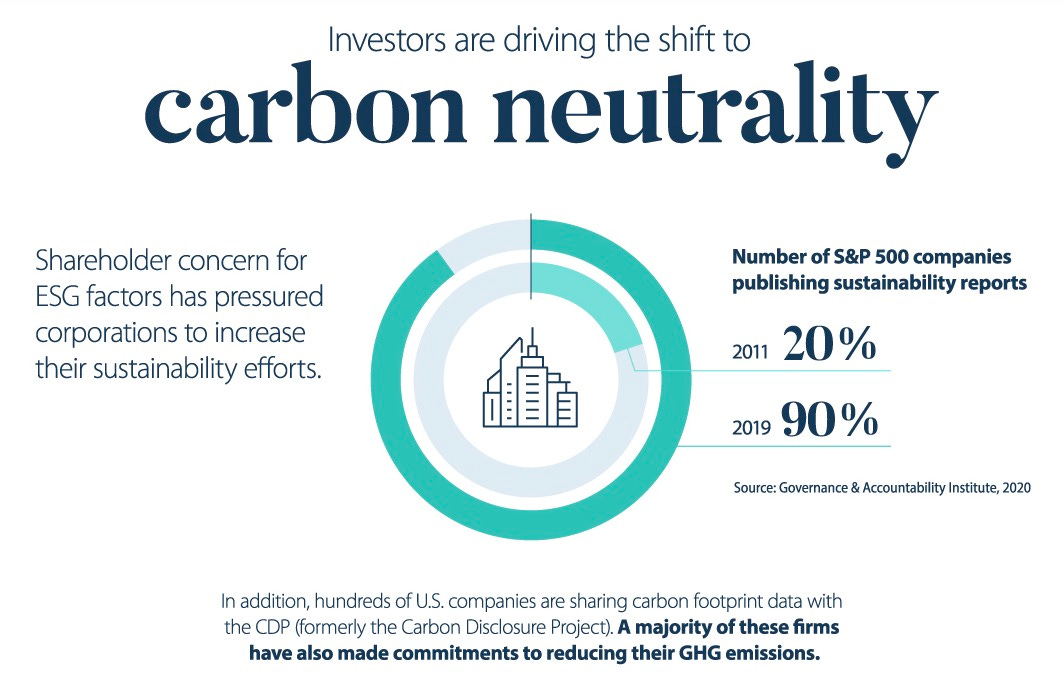 . . . . Check out this extraordinary infographic from Visual Capitalist's Advisor newsletter, in partnership with New York Life Investments, which explains carbon offsetting, an activity used by both businesses and investment funds that has the potential to accelerate the development of a more climate-friendly economy. It includes a case study of California's cap-and-trade program, which is one of the world's largest regulatory emissions programs, as well as how offsetting is regulated and the opportunities for investors. . . .
---
News briefs: Climate change has teeth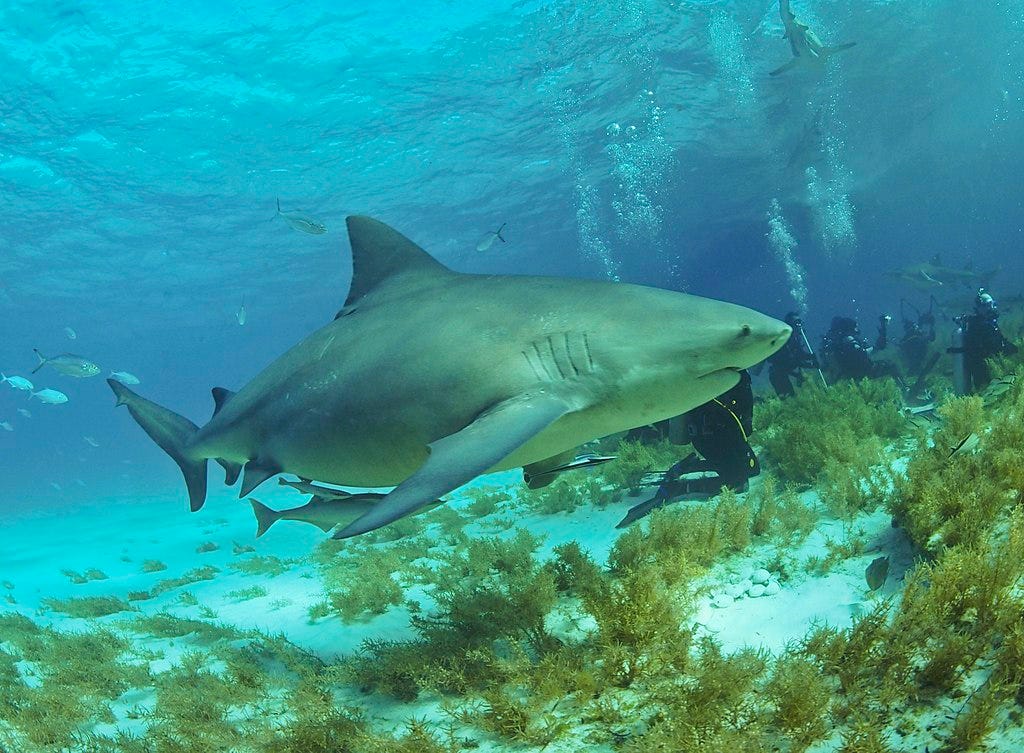 Above, bull sharks, experts say, are built like tanks. Photo: Albert Kok~enwiki/Wikipedia.
. . . . Australia has seen a surprising spike in the number of fatal shark attacks this year, and some researchers are looking to climate change as a possible reason. Experts note that as seas warm and the Great Barrier Reef is threatened, bait fish are aggregating closer to shore, including coastal areas favored by humans. As a result, predators like the bull shark, above, are following the bait fish and coming into closer contact with swimmers. . . .
Editor's picks:
Climate change could be factor in Australia's fatal shark attacks

GM introduces the electric Hummer

California governor being sued over fracking permits
---
Latest findings: New research, studies and projects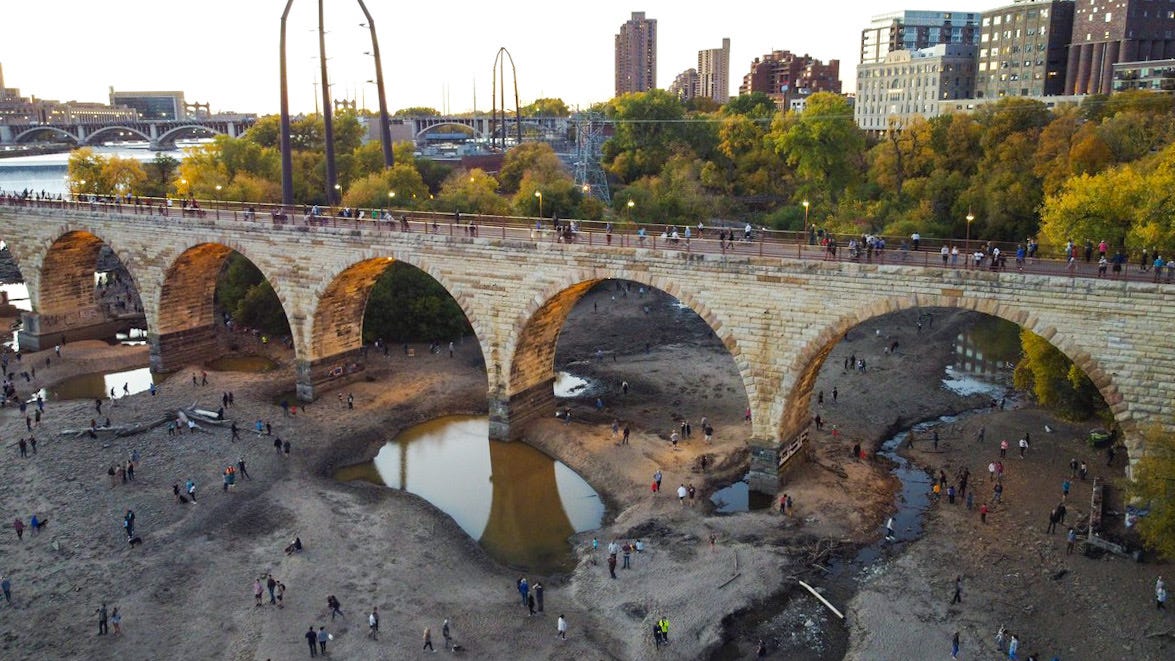 Above, crowds check out the unusual sight of a dry Mississippi river bed, exposing the footings of the Stone Arch Bridge in downtown Minneapolis. The Army Corps of Engineers recently lowered the Mississippi River to inspect the locks and dams in St. Anthony Falls. The water was lowered 12 feet, exposing large sand bars to walk on. Photo by Jamie Thingelstad; edited by Fred Clough.
People are as worried about climate as they are disease
Many people globally are as concerned about climate change as about the spread of infectious diseases, according to the results of Pew Research Center's recent Global Attitudes Survey. During the ongoing Covid-19 outbreak, people around the world are still concerned by the threat of global climate change, according to the Pew research. A median of 70% across 14 countries surveyed over the summer say climate change is a major threat to their country. The share of people who say climate change is a major threat in each country ranges from 59% in Australia to 83% in France, Spain and Italy. Two-thirds or more say the same in Canada, Germany, the Netherlands, Belgium, the UK, Japan and South Korea. In the U.S., 62% say it's a major threat, 23% a minor threat, and 14% say it's not a threat.
More research:
---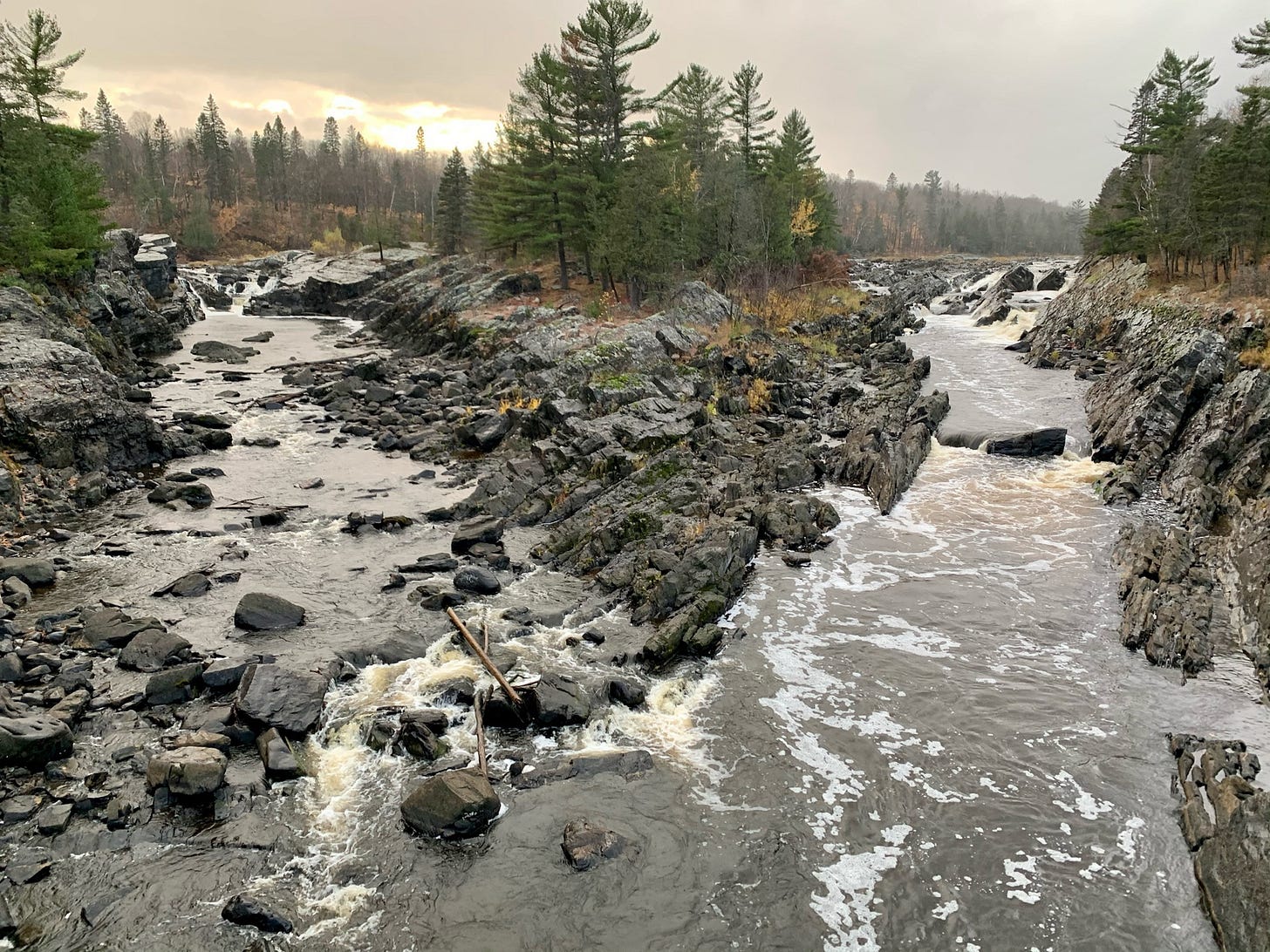 . . . Words to live by:
"It's not that the world hasn't had more carbon dioxide, it's not that the world hasn't been warmer. The problem is the speed at which things are changing. We are inducing a sixth mass extinction event kind of by accident and we don't want to be the extinctee." — Bill Nye, "The Science Guy"
Above, Jay Cooke State Park, Carlton, Minn. Photo:
Jamie Thingelstad
.