ESG funds storm to top of first-half performance tables; PG&E's manslaughter plea
Welcome to Callaway Climate Insights. We're delighted to be sharing our insights twice a week now. If you enjoy, please share with your friends and colleagues.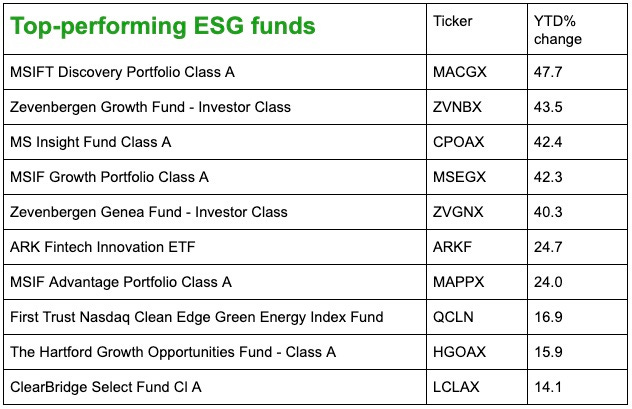 The more ESG funds perform, the greater the conundrum around them. What are environmental, social and governance securities? How can I measure them? Where can I buy them? Also, what's in them?
These are common questions by investors, and increasingly by the financial adviser community, as each quarter of outperformance breeds more investor interest and funds flow.
As in the first quarter, the top ESG funds in the past three months as we approach the end of June benefited from holdings in tech companies, particularly the shelter-in-place names like Netflix (NFLX) and Amazon (AMZN). The legitimacy of these companies in ESG portfolios could be debated, but not their impact.
Part of the answer might be in what asset manager Jeff Gitterman tells us this week in an analysis on the readiness of the financial advisory community to react to investor demands for ESG assets. Don't regard ESG investing as a theme, but as a process of due diligence in selecting the right securities, he says.
The better a company's management, the higher their ESG score should be. Effective management usually translates to stock performance, too. Check out our list of top ESG funds and ETFs heading into the end of the quarter, and Gitterman's interview and podcast with our own Robert Powell.
Plus, as we were going to press, or whatever you call hitting the send button on this newsletter, California utility PG&E Corp. pleaded guilty to 84 counts of manslaughter in connection with the 2018 wildfire, which destroyed Paradise, Calif. In a rare acknowledgement of corporate negligence that caused deaths, the company admitted its failure to maintain power line equipment in the area led to fires under drought conditions.
---
10 Best ESG Funds So Far in 2020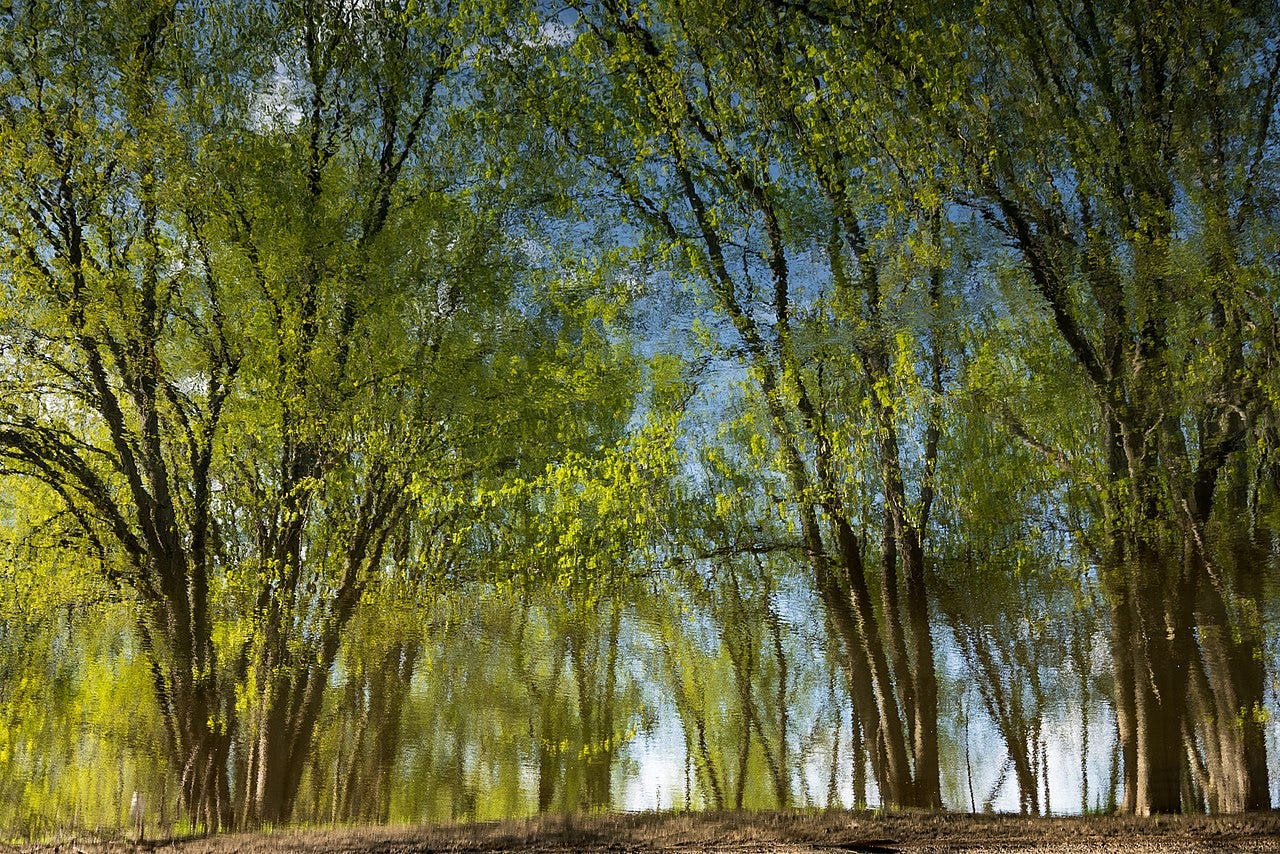 . . . . Small investment funds that focus on environmental, social and governance issues have outperformed through the Covid-19 pandemic and related economic chaos this year, but their future success is closely tied to technology shares.
As the Nasdaq leads the three major indexes heading into the end of the second quarter, investors should watch for the potential of a rotation of popular stocks as economies re-open, and monitor their ESG funds, accordingly.
Five of the 10 top performers are up more than 40% year-to-date, but in the category of largest ESG funds, only three of the 10 biggest are even in positive territory. In the emerging wild west of ESG investing, your returns might be tied to which letter you focus on. . . .
---
Why financial advisers are hesitant to jump on the ESG train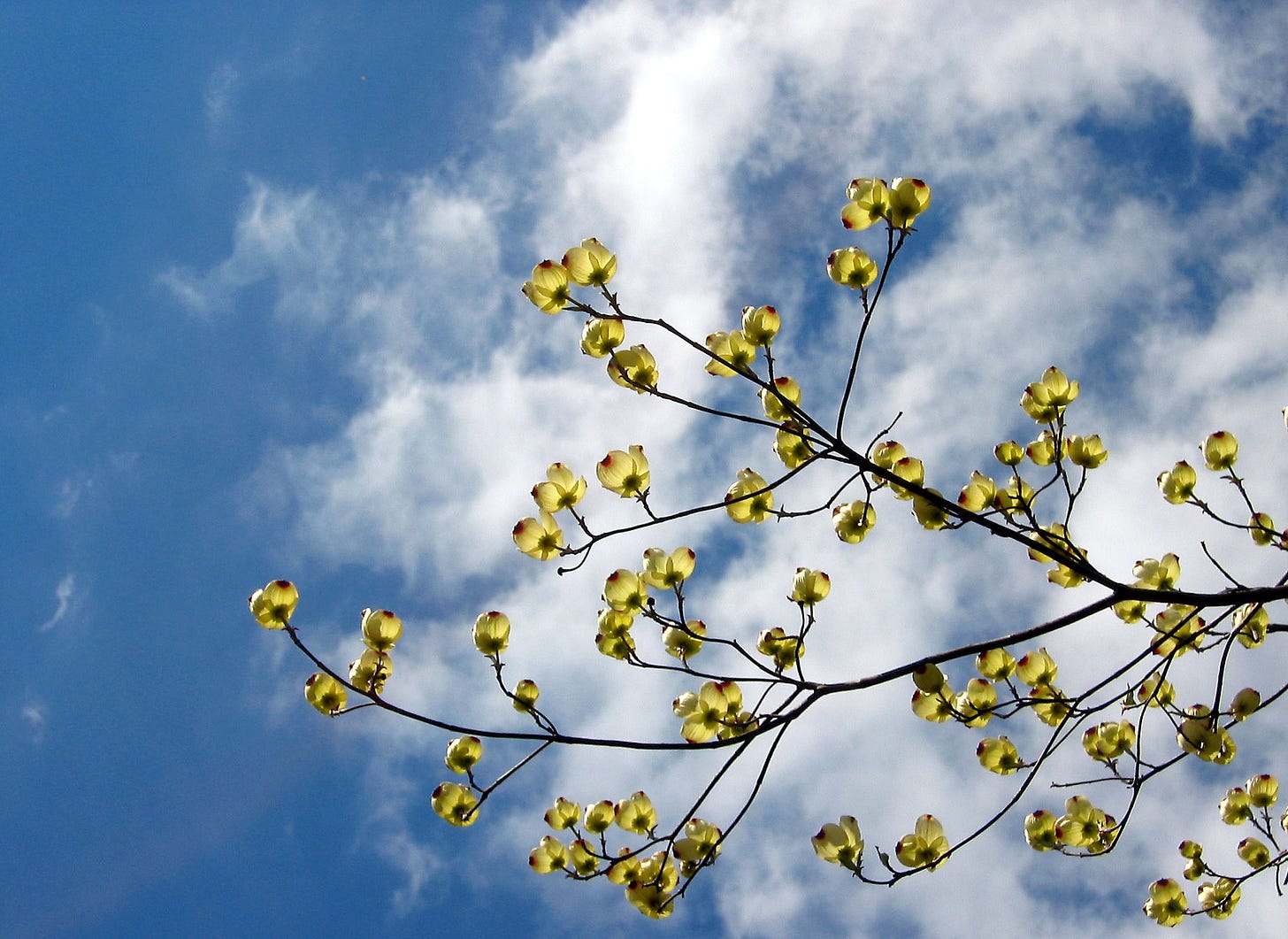 . . . . ESG performance and demand by small investors is outstripping the ability of financial advisors to keep pace, argues asset manager Jeff Gitterman. In a podcast interview with Robert Powell, the co-founder of Gitterman Wealth Management in New Jersey shares that many advisers are nervous about recommending the new products to their clients. Or they are mistaking the ESG category for an investment theme, instead of a due diligence process.
Still, Gitterman says the funds have hit the point where more advisers are ready to pay attention.
At the moment, there's plenty of opportunity to train advisers about ESG. Just 6% of advisers have a deep interest in ESG or sustainable investing. "We're crossing that chasm from early adopter to early early majority. And I think that's where you typically see the biggest adoption of a product. … I think over the next year or two we're going to see huge adoption by advisers." . . . .
---
Startup upstarts: EverHope's Frohman Anderson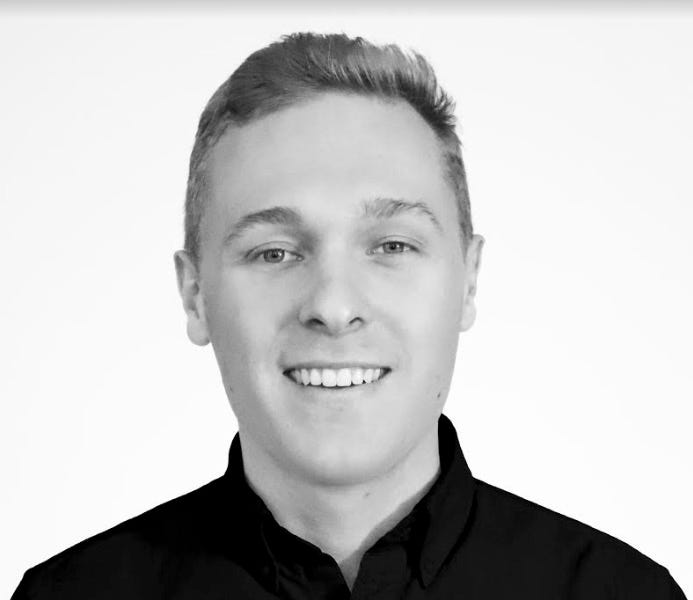 . . . . Frohman Anderson's investing firm wants to take the animals out of the supply chains of companies. The 28-year-old's EverHope Capital, his second company, invests in companies developing alternatives to animal-based products in their foods and other offerings. Believing business can be a catalyst for change, Anderson is backing animal alternatives not just to protect animals, but to lower the carbon emissions associated with their use. Check out a couple of his investments below. . . .
---
News briefs: PG&E pleads guilty manslaughter in California fire; youths fight plastic pollution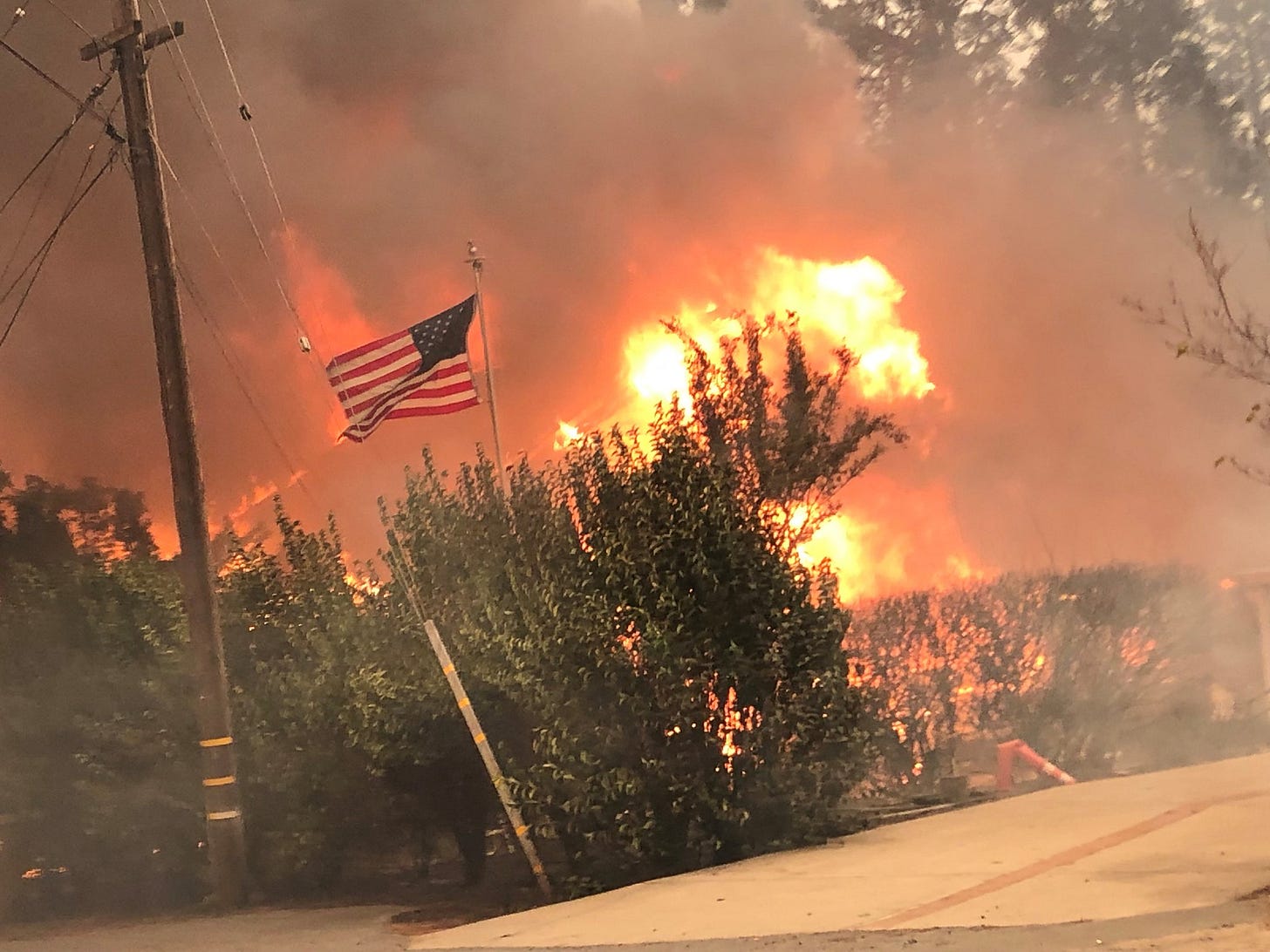 Editor's picks:
PG&E pleads guilty in deadly California Camp fire case

BP slashes long-term forecast for oil prices

How blockchain could get the world to act against the climate crisis
Watch this: Turning the Tide
Tide Turners is a global youth movement to fight plastic pollution. The program provides young people with the tools they need both to reduce their own plastic footprints and to convince their communities to do the same. The Tide Turners Plastic Challenge Badge has been developed as part of the UN Environment's Clean Seas Campaign to educate young people about plastic pollution and to encourage them to play a part in resolving pressing environmental issues.
---
Latest findings: New research, studies and papers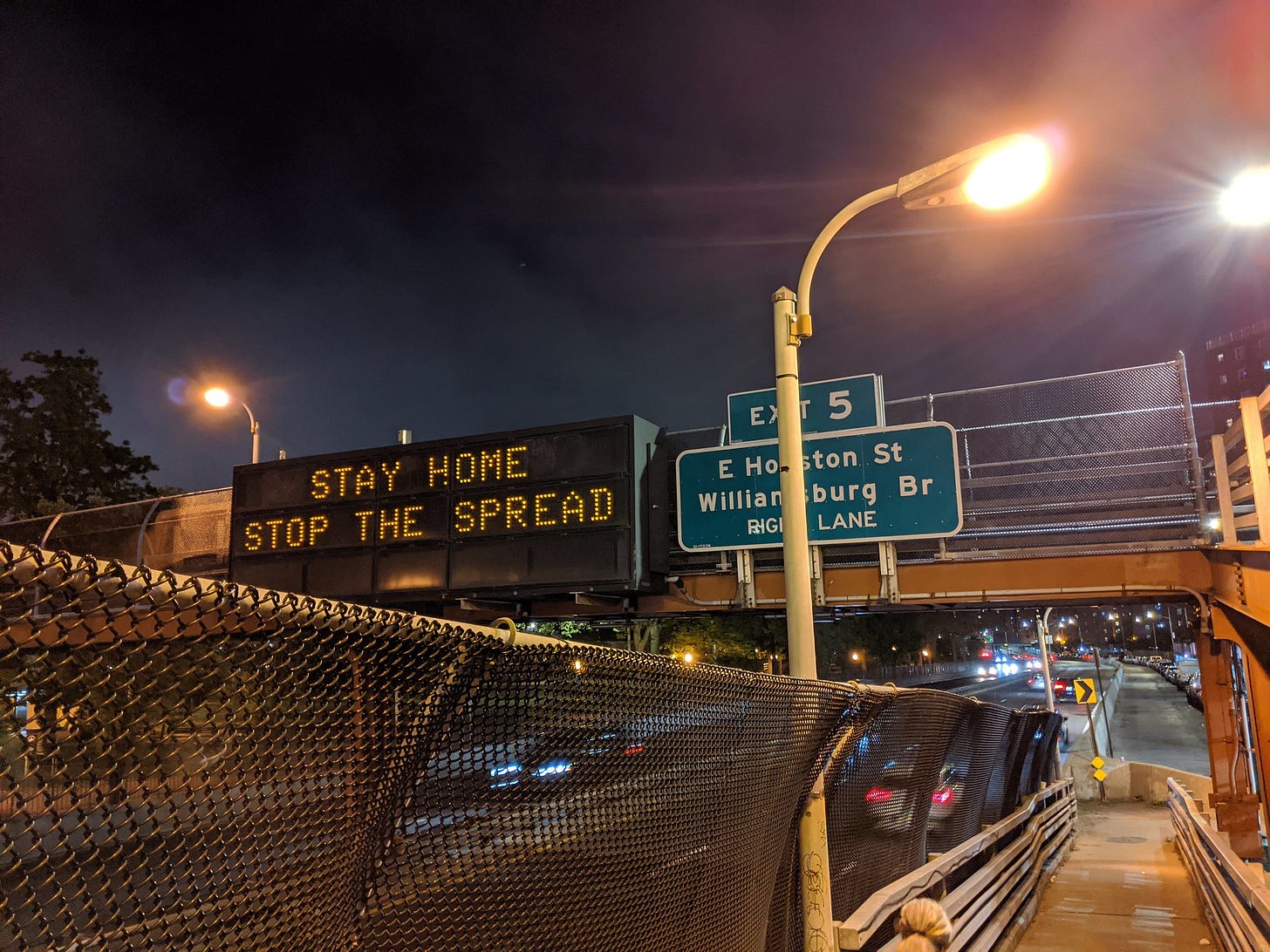 Investor rewards to environmental responsibility in the Covid-19 crisis
The Covid-19 shock and its unprecedented financial consequences have brought about vast uncertainty concerning the future of climate actions. We study the cross-section of stock returns during the Covid-19 shock to explore investors' views and expectations about environmental issues. The results show that firms with responsible strategies on environmental issues experience better stock returns. This effect is mainly driven by initiatives addressing climate change (e.g., reduction of environmental emissions and energy use), is more pronounced for firms with greater ownership by investors with long-term orientation and is not observed prior to the Covid-19 crisis. Overall, the results indicate that the Covid-19 shock has not distracted investors' attention away from environmental issues but on the contrary led them to reward climate responsibility to a larger extent.
Authors: Alexandre Garel, Audencia Business School; Labex ReFi and Arthur Petit-Romec, SKEMA Business School; Université Côte d'Azur
Available at SSRN.
Predicting corporate carbon footprints for climate finance risk analyses
This paper uses machine learning to improve the prediction of corporate emissions so that financial regulators and investors can make better decisions about climate transition risk. The need for predictions arises because only a subset of global companies report emissions. The novelty is to use machine learning rather than the conventional regression approaches and naïve models implemented by data providers. Our best-performing model is a two-step framework that applies a Meta-Elastic Net learner to combine predictions from multiple base-learners. It results in an accuracy gain based on mean absolute error of up to 30% as compared with the existing models. The authors find that prediction accuracy can be further improved by incorporating additional predictors (energy data) and additional firm disclosures in particular sectors (utilities and real estate) and regions (Asia and Latin America). This provides an indication of where policymakers should concentrate their efforts for greater disclosure.
Authors: Quyen Nguyen, CEFGroup and Department of Accountancy and Finance, University of Otago; Ivan Diaz-Rainey, CEFGroup and Department of Accountancy and Finance, University of Otago; Duminda Kuruppuarachchi, University of Otago, Department of Accountancy and Finance
USAEE Working Paper No. 20-450. Available at SSRN.
Climate change: Warm springtime's unwelcome legacy
A new study shows that the severe impact of the summer drought that hit Europe in 2018 was partly due to the spring heatwave that preceded it, which triggered early and rapid plant growth, depleting soil moisture.
Source: Ludwig-Maximilians-Universität München via Science Daily
Above, 10th Street overpass over FDR Drive, New York, May 2020. Photo: Eden, Janine and Jim/flickr
---
Data driven: Fill 'er up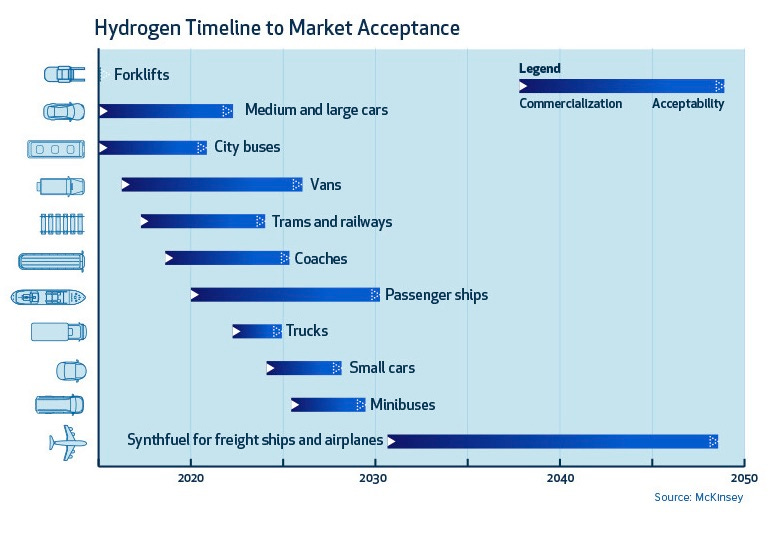 2,800: The number of hydrogen refueling stations countries around the world are planning to build by 2025.
The Paris Agreement's long-term temperature goal is to keep the increase in global average temperature to well below 2° C. above pre-industrial levels; and to pursue efforts to limit the increase to 1.5° C. To reach that goal, the world must reduce 60% of energy-related CO2 emissions in the next 30 years.
Read more in this terrific graphic by Visual Capitalist, 6 Ways Hydrogen and Fuel Cells Can Help Transition to Clean Energy.