Europe's debt plan for green recovery shuts door on era of l'austérité
Welcome to Callaway Climate Insights, where our latest Sustainability Star is Ken Hokugo of Japan's Pension Fund Association. Enjoy and please share.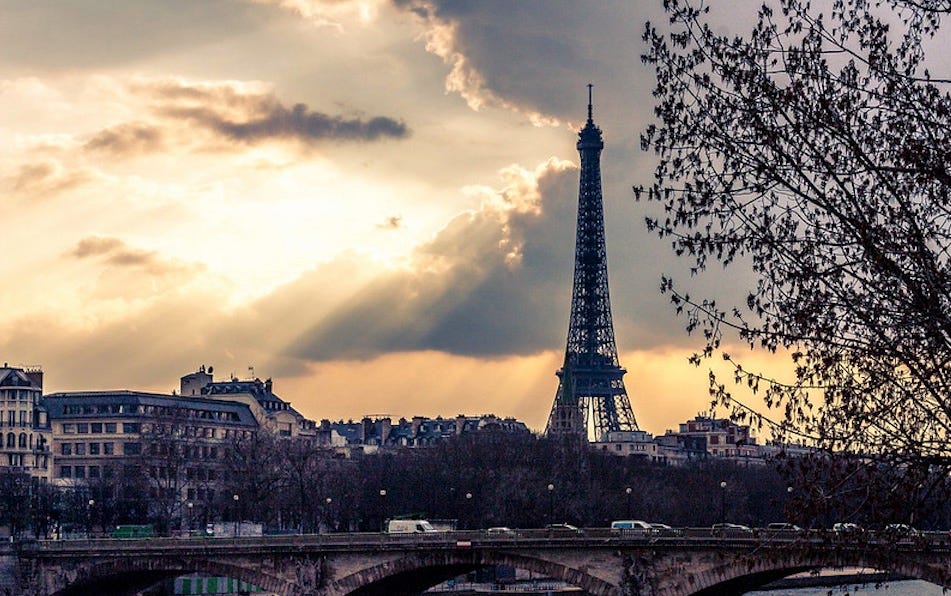 The Eiffel Tower from the north end of Pont de l'Alma. Photo:
PapaPiper
/flickr.
As financial markets grapple with their first real selloff since the fog of Covid-19 settled on the world six months ago, it's difficult to remember the painful days of economic austerity a decade ago, which followed the Great Financial Crisis. Painful cost-cutting measures slowed the economic recovery by years, particularly in Europe, where they were developed into an art form.
This week, as EU leaders began "la grande rentrée" from their summer holidays, two of the most powerful environmental voices warned that new spending and debt would be necessary to rebuild the region this time, and in ways that help adapt to the climate crisis. Both Frans Timmermans, the Dutch politician leading the EU's work on its Green New Deal, and French Prime Minister Jean Castex sought to fight back against summer criticism that there was only enough money to fight one crisis at a time.
As Castex unveiled a €100 billion ($118 billion) package called "Relaunch France," which he said would be a third spent on green measures and would hopefully create 160,000 jobs, he said the only way to build back greener was for the country to spend its way out of the Covid/Climate holes.
Stephen Rae in Dublin focuses his European notebook this week on Timmermans's defense of debt and spending to keep the recovery green. Meanwhile, Elizabeth Hearst looks at Germany's plan to pay for the tens of thousands of lost coal jobs coming as part of its bid to end coal production in the next decade.
Let the spending debate begin. These and more insights below. . . .
And don't forget to contact me directly if you have suggestions or ideas at 

dcallaway@callawayclimateinsights.com

.
---
ZEUS: Investing in climate migration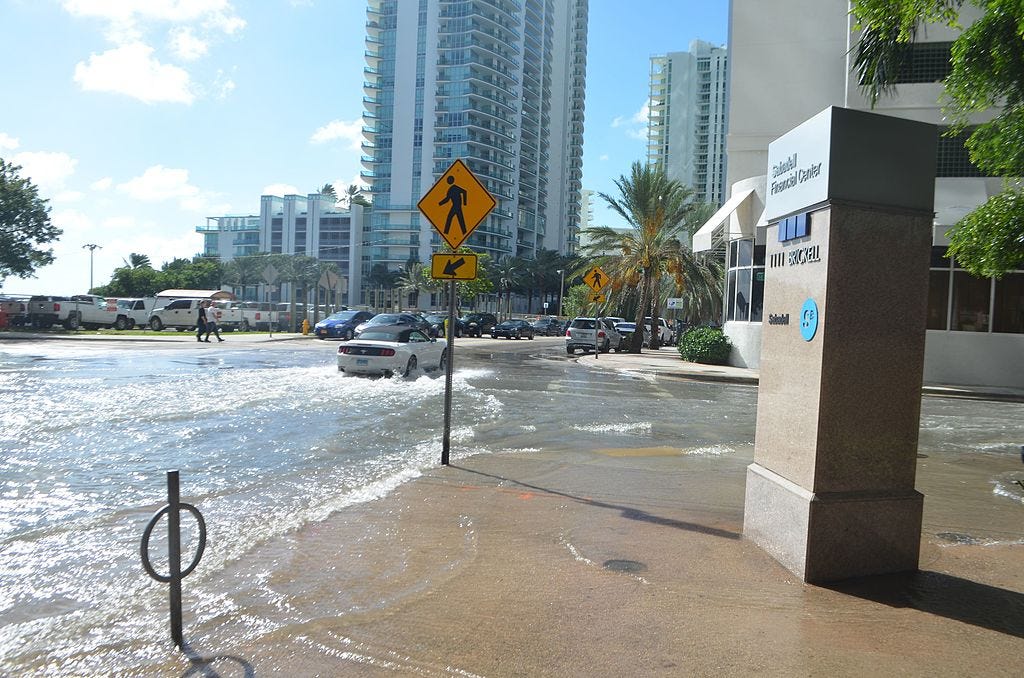 Above, sunny day tidal flooding in downtown Miami.
. . . . The spike in real estate prices outside major U.S. cities this summer as people flee the tight surroundings of urban living is a precursor to the climate migration to come on the East and West coasts and globally, writes David Callaway.
As climate change begins to inflict more and more pain on coastal cities and heat-prone regions, the great migration will become a major investment theme.

Re-imagining of transit with electric trains, buses, and other vehicles. Micro-electricity grids to prevent massive blackouts. Complete infrastructure renewal of bridges, gas lines, transmission lines, sewage and water treatment plants. Affordable housing projects to offset soaring real estate prices. And a surge in the municipal bond market as massive amounts of money are raised to pay for it all. . . .
---
Timmermans defends EU's Green New Deal costs as new growth strategy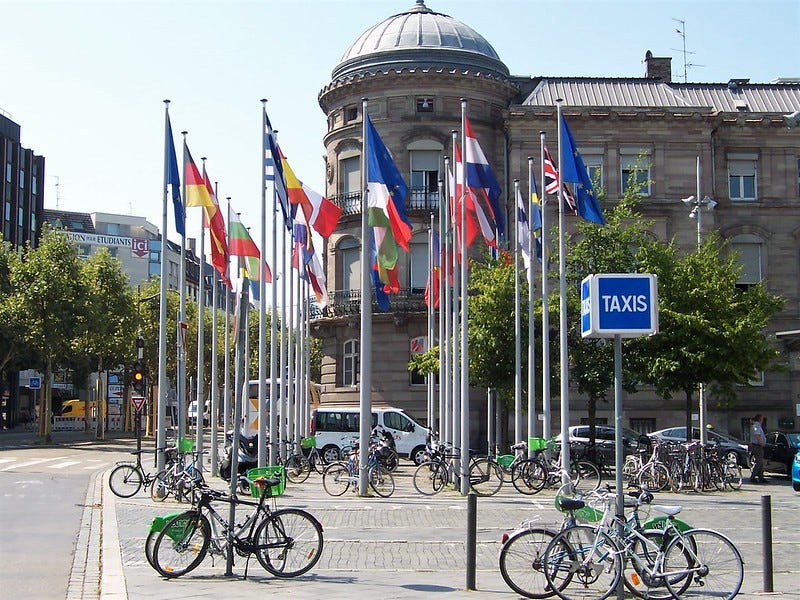 . . . . As Europe gets back to work after a summer of pandemic and scandal, its top EU leader on environmental issues returned fighting against carping by a half dozen nations about the costs of the continent's Green New Deal. Frans Timmermans said new policy proposals, including wind power projects, would soon be announced along with impact assessments on the bloc's plan to reduce emissions by 50%. Six EU members have questioned whether the assessments would be realistic.
Timmermans was critical of their appraisal, saying: "The cost of climate action may be high but it is dwarfed by the cost of inaction." He was keen to stress the importance of the EU Green Deal and said it was "Europe's new growth strategy." and that economic growth and environmental policies "go hand in hand." 

His refrain through the pandemic has been the mistakes of the previous financial crisis in which money was spent on the present rather than protecting the future — and he returned to that theme this week. The money would be "borrowed from the next generation," and "spending it on their future instead of on our past is a moral imperative and a matter of economic good sense," he chided. . . .
Germany to allocate €40 billion phase-out package to coal regions
. . . . The German government's plan to phase out coal production in the next 18 years will come with funds earmarked for the regions of Saxony, Brandenburg and North Rhine-Westphalia, writes Elizabeth Hearst. The government estimates about 33,000 people are employed at 148 active coal plants in those regions currently. In the U.S., about 50,000 people still work in the coal industry. . . .
---
Sustainability Stars: Ken Hokugo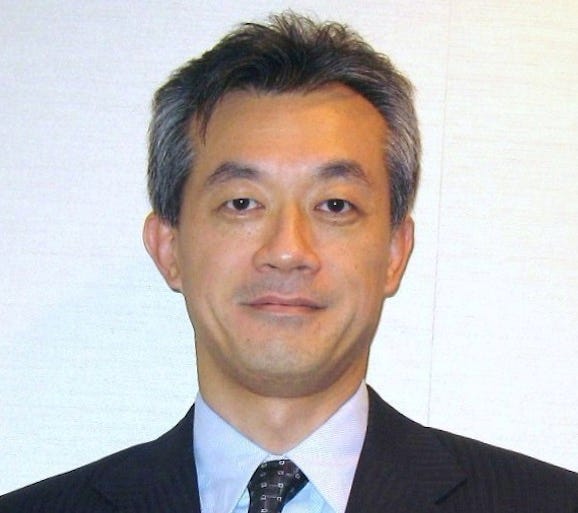 . . . . Ken Hokugo doesn't pull any punches when he discuss the challenges facing ESG as a global metric. Speaking to pension and international economics expert Marsha Vande Berg for Callaway Climate Insights, the director of governance and co-head of hedge fund investments at the Pension Fund Association (PFA) in Tokyo, one of Japan's largest public pension funds, says it's unrealistic to hold different countries — or even different corporate cultures — to account. A critic of the pace of Japan's corporate governance reforms, he said strong environmental and social goals can't be realized without strong governance.
And expecting that all countries or regions will agree to the same concepts when it comes to ESG is likewise not realistic. It's clear the E of ESG is important, but when it comes to S, it gets complicated. On the one hand, it's unrealistic to expect investors to deploy money in the name of social justice. It also can't be justified as part of asset owners' fiduciary responsibility.

On the other, S is critical when we think about what is needed in a better world. But again the question is how to ensure ESG advocates recognize the real issues — diversity, women on boards, child labor. These are the real issues. Human rights is also a real issue, but human rights violations are happening in countries even as we speak and yet foreign investment pours in. . . .
---
Data driven: Driving less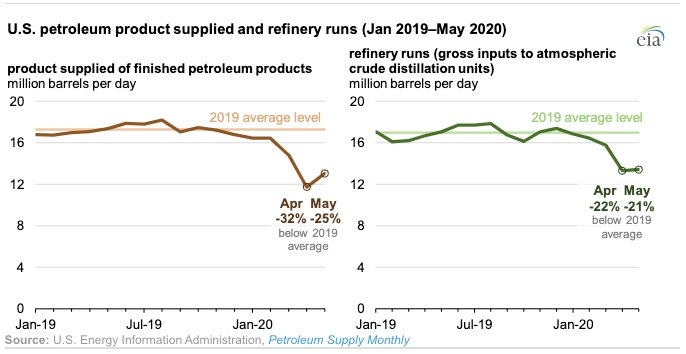 Demand for transportation fuels in the U.S. has fallen since mid-March because of the spread of coronavirus and efforts to mitigate it, according to the U.S. Energy Information Administration. Demand for motor gasoline and jet fuel in particular has fallen to its lowest levels in years. In response, U.S. refineries reduced their operations to adjust to changing levels of overall demand for petroleum products and made other changes that resulted in proportionately less production of motor gasoline and jet fuel and more production of distillate fuel oil.
---
Why these countries will not have clean air again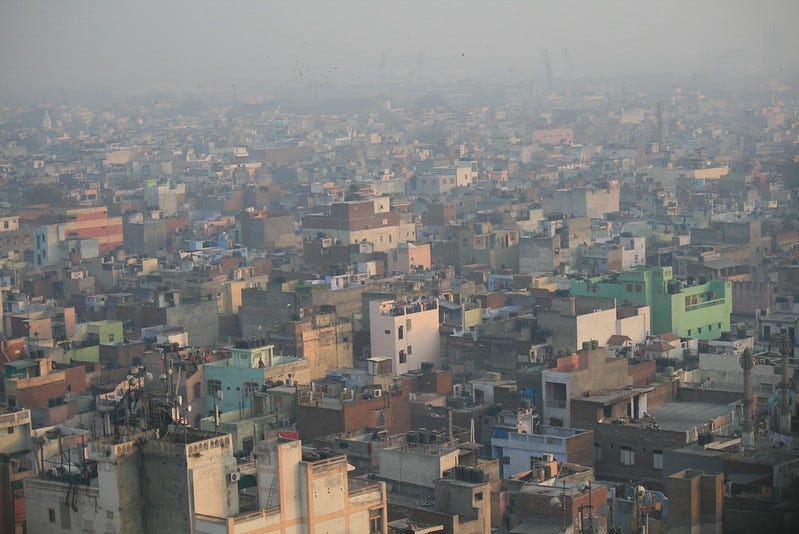 . . . . Last year, at least five countries had very unhealthy air quality all year long — and they are unlikely to improve, reports Douglas A. McIntyre in a story for our partners over at 24/7 Wall St. The Air Quality Index has been so high for so long that in some nations, it is unlikely to get better, McIntyre says. Rather, it almost certainly will worsen, because these nations have done little if anything to stem rising air pollution. In most cases, they cannot.
Read more: Why these countries will not have clean air again.
---
News briefs: Tech leaders harness climate data; sustainable tequila
Editor's picks:
Clorox, Mondelez buying energy from Texas solar farm Roadrunner

Amazon, Allianz, Microsoft, and S&P Global join open data initiative

Sustainable tequila brand launched by ex-Bacardi CEO
---
Latest findings: New research, studies and papers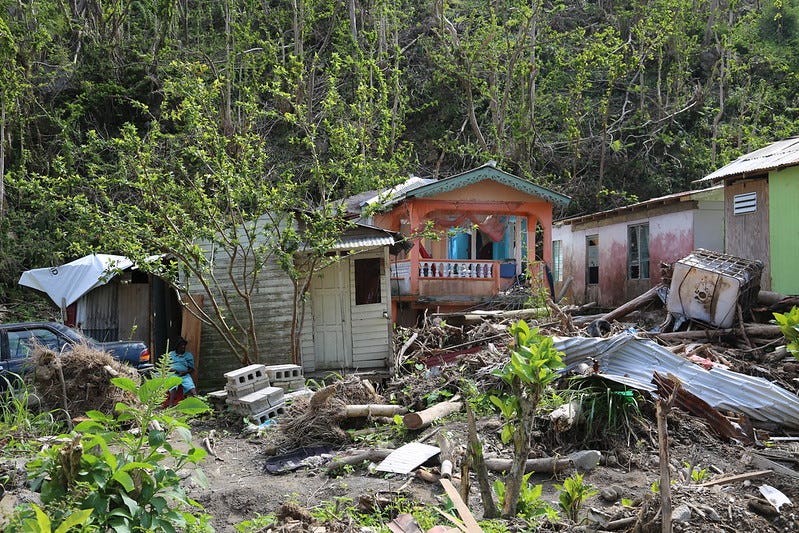 Hurricane rainfall affecting the Caribbean mitigated by the Paris Accord
From the abstract: Hurricanes are among the most impactful extreme weather events affecting small island states such as the Caribbean and require long-term planning for community and infrastructure resilience. By coupling an offline dynamical hurricane model to the output of a large ensemble of global climate model simulations from the Half a degree of Additional warming Prognosis and Projected Impacts (HAPPI) project, the authors assess how the impacts of hurricanes may change under the Paris Climate goals. 
Authors: Emily Vosper, School of Geographical Sciences, University of Bristol; Dann Mitchell, School of Geographical Sciences, University of Bristol; Kerry Emanuel, Department of Earth, Atmospheric and Planetary Sciences, Massachusetts Institute of Technology.
Available at IOPScience.
The shape of green fixed-income investing to come
From the abstract: This paper serves as an introduction to the Journal of Environmental Investing's issue on climate and green bonds. Fixed income securities that integrate environmental, social, and governance (ESG) factors have become a crucial component of most sustainable investment and climate-related risk management strategies. Global green bond issuance has grown from $87.2 billion in 2016 to $257.7 billion in 2019. This paper and the corresponding issue provide contemporary insights and an up-to-date snapshot of the evolving characteristics of climate and green bonds.
Author: Kim Schumacher, Tokyo Institute of Technology - School of Environment and Society; University of Oxford - School of Geography and the Environment
Available at SSRN.
Analysis of UNFCCC-financed coastal adaptation projects
From the abstract: Coastal regions of developing countries are highly vulnerable to climate impacts. Climate change is projected to increase sea level rise, coastal storm events, and natural resource scarcity, impacting coastal ecosystems and societies. While numerous regional studies have analyzed these trade-offs, this study provides a global context and identifies potential areas of under-investment for coastal adaptation in developing countries.
Author: Laura Kuhl, Northeastern University - School of Public Policy and Urban Affairs
Available at SSRN.
---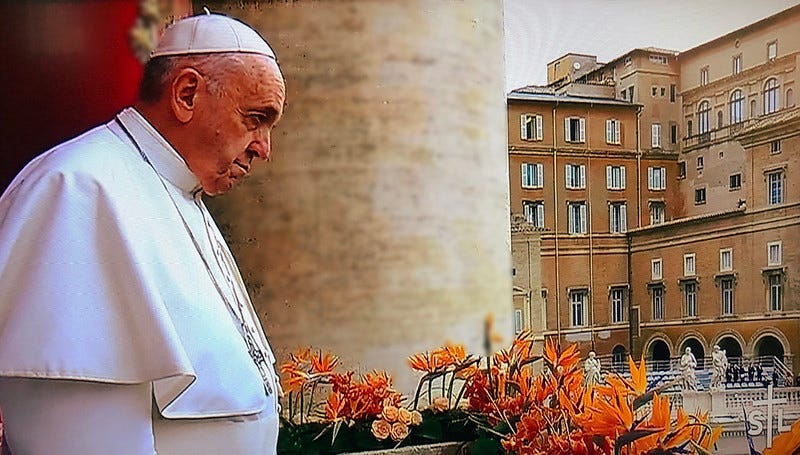 Words to live by . . . .
"Creation is groaning! … We should not forget the historic exploitation of the Global South that has created an enormous ecological debt, due mainly to resource plundering and excessive use of common environmental space for waste disposal. It is a time for restorative justice." — Pope Francis.
Above, Pope Francis overlooking St. Peter's Square, 2019. Photo:
Ross Dunn
/flickr.