Fracking vs. the Green New Deal and the dumbing down of climate politics
Welcome to Callaway Climate Insights, and especially to our new subscribers. Let us know what you think and please share with your communities.
"Good morning, is your power on?" "Yes, we're good. How about you?" "Yes, but we've got the batteries charging." So goes the casual conversation in Northern California this week as another wildfire scare descends on the area with unprecedented heat and late summer wind gusts — and our local PG&E (PCG) utility cuts power to tens of thousands.
Concern over the power grid has been a fact of life here at least since the days of Enron two decades ago. But according to the International Energy Agency, it's going to become a bigger thing around the world, as centralized grids struggle to keep up the rapid transition to renewable energy.
"Electricity grids could prove to be the weak link in the transformation of the power sector, with implications for the reliability and security of electricity supply," the IEA said in its annual report this week, adding that the requirement for new transmission and distribution lines will be 80% greater than in the past 10 years.
Investment in those lines is hard to see, given weak utilities in many countries. South Africa's Eskom comes to mind. Meanwhile, we're already starting to see power outages spreading in the U.S. due to severe weather. Utility stocks in the U.S. are among the weakest performers year-to-date, as power usage has slumped during Covid-19.
The investment will need to come from elsewhere, including the growing battery sector. The IEA paints a grim timeline for results, made all the harder by the pandemic. As winter approaches in the Northern Hemisphere (U.S. predictions above), the grid will become the topic of increasing concern, and not just in California.
More insights below. . . .
And don't forget to contact me directly if you have suggestions or ideas at 

dcallaway@callawayclimateinsights.com

.
---
ZEUS: Trump, Biden and the fallacy of fracking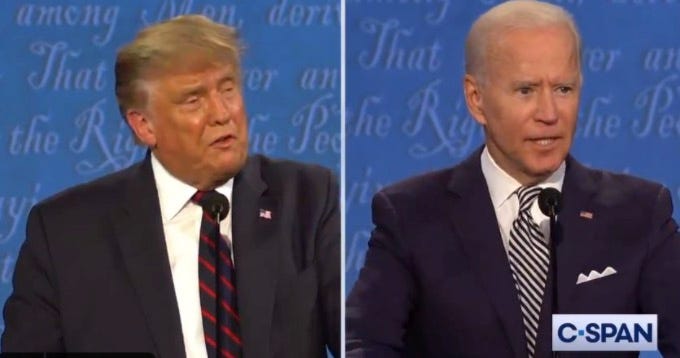 . . . . Fracking good. Green New Deal bad. No fracking jobs will be lost. The dumbing down of these issues for campaign sound bites ignores the radical transformation happening in the energy industry, no matter who wins the presidential election next month. For Wall Street's part though, a quick look at the charts of clean energy ETFs vs. traditional energy ETFs tell a story just now making its way into the national polls. Joe Biden won't kill fracking any more than Donald Trump will save coal. They're already gone.
We will hear about the Green New Deal for a long, long time, no matter who wins in three weeks. Fracking, probably not so much. Industries evolve like everything else. Horse rustling gives way to auto manufacturing; trains to planes; vinyl to streaming; rotary to mobile. No industry will be disrupted in the next 20 years like energy.

The International Energy Agency said in a major report this week that solar would is the fastest growing form of energy and that together with wind and hydropower, renewable energy would support 80% of energy needs in a decade. Coal, oil and natural gas will predictably decline, and with them, the jobs that have carried American blue-collar workers for more than a century will transition to the next big thing — clean energy. . . .
---
Oil trader Trafigura bets on renewables as energy market changes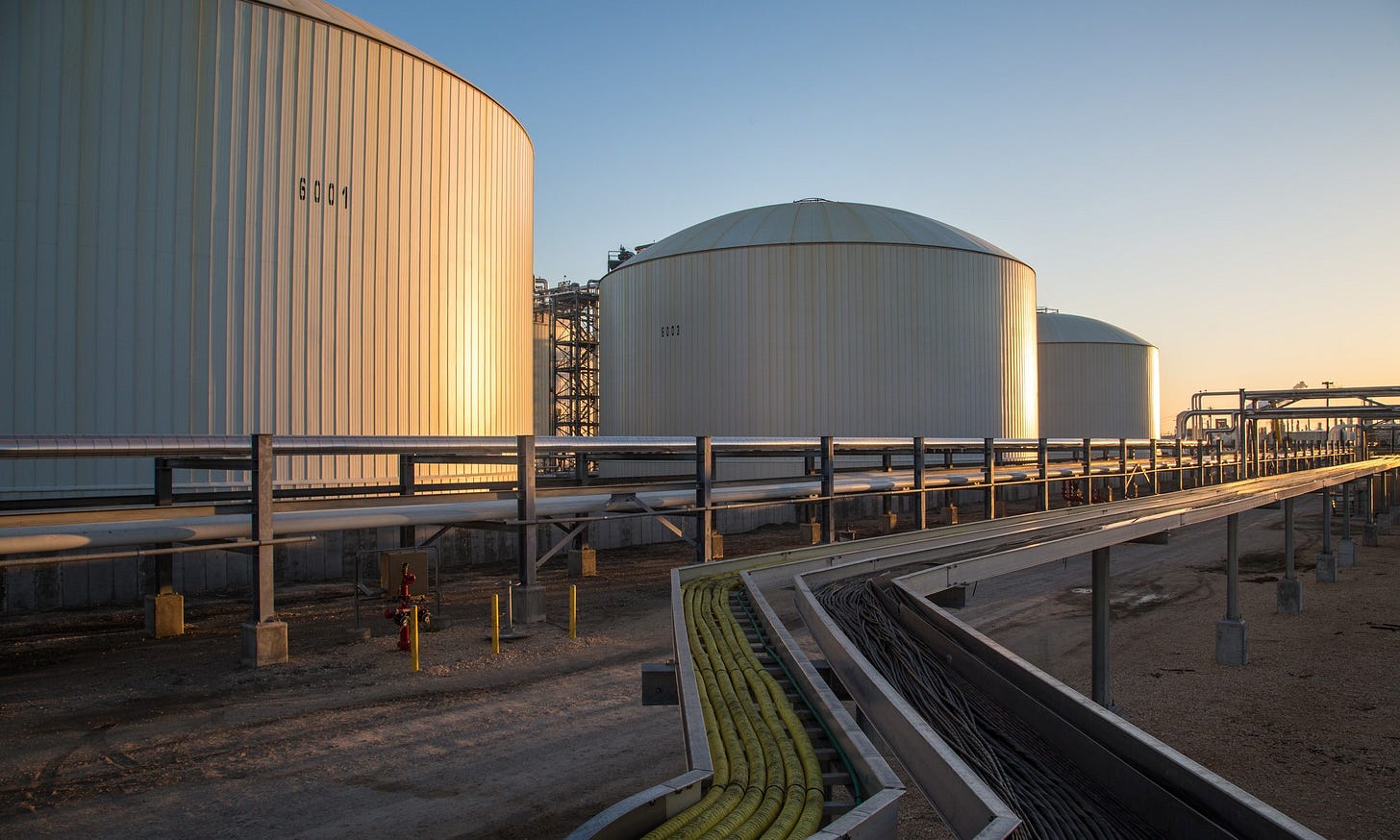 . . . . Oil trader Trafigura came late to the renewables market, but a new joint venture to create Nala Renewables is expected to change its mix, creating a third business pillar alongside oil and gas, and its mining operations. Darrell Delamaide in Washington, D.C. speaks with Julien Rolland, the Trafigura executive tasked with running the new business in one of the biggest transitions in the fossil fuel industry.
At the same time, Trafigura is moving into energy trading, and has set up desks in Geneva and Houston, with another coming in Singapore, where the company is registered.

"We are currently trading electricity through financial instruments," says Rolland. Once it has built up its capacity, however, the company will also trade physical energy. The financial instruments don't distinguish between power from renewable sources and others, but physical trading will give Trafigura the opportunity to focus on those sources. . . .
---
Europe notebook: Beef over Latin American trade deal extends to Amazon wildfires prevention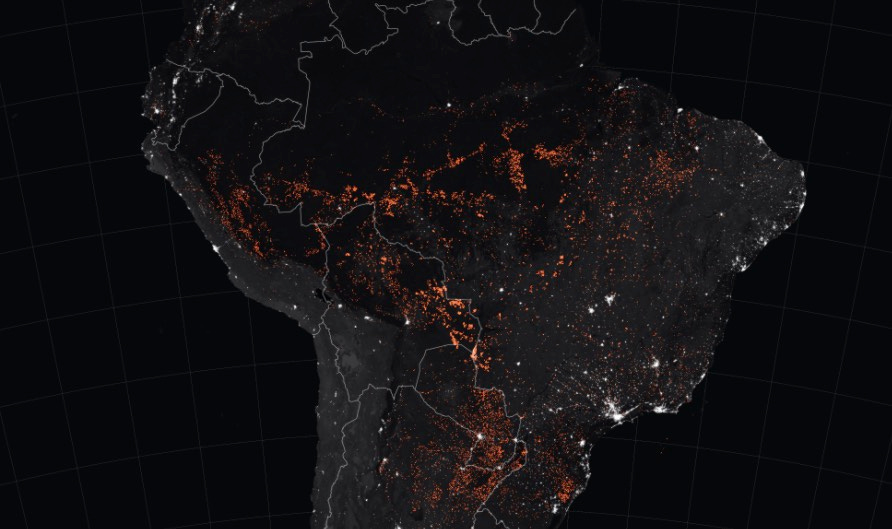 . . . . Where's the beef?: French resistance to doing trade deals with Brazil over its failure to stem the wildfires in the Amazon basin is threatening the long-negotiated Mercusor trade deal between Europe and Latin America, writes Stephen Rae from Dublin. Brazilian President Jair Bolsonaro's reluctance to stop clearing land for cattle and outspoken anti-climate nature has cast a new pall over the negotiations. Mercusor, some two decades in the making, is now revealed to have no provisions for adhering to the Paris Agreement on climate, drawing criticism from several countries.
All this is taking place as the Brazilian government is increasingly seen as an international climate pariah. Just this month, Formula One champion Lewis Hamilton opposed plans to hold the Brazilian Grand Prix at a new track in Rio De Janeiro to be built on land that is currently forest.

Six-time world champion Hamilton said: "I heard it is potentially going to be a sustainable race. But the most sustainable thing you can do is not tear down any trees.". . .
---
. . . . Strange bedfellows: Kudos to Citigroup (C) and Bank of Montreal (BMO) for being the only two banks to make the Wall Street Journal's excellent new list of 100 top global sustainable companies (Subscription required). The list was notable for the number of hardware companies on it, with Sony (SNE) taking top honors. But I was more surprised by the presence of seven oil and gas companies (all European; two from Italy) and five electric and utility companies (most from Asia, especially Japan). . . .
. . . . Solar eclipse: One big hurdle for the solar industry is the import tariffs imposed by the Trump Administration two years ago. This past weekend the administration threatened to raise them again. Greentech Media reports successful passage may make it hard to reverse them, even if Joe Biden does win. . . .
. . . . "Stop me before I kill again": We've come a long way since former President Ronald Reagan said trees kill more people than automobiles, prompting one sign maker at a presidential motorcade to hang this gem above from a tree along the route. Now, President Trump has signed on to the One Trillion Trees Initiative, a forest preservation strategy, which apparently both parties support. OK, so can we agree we're all for trees? . . .
. . . . No word from Nikola Corp. (NKLA) or General Motors (GM) on their deal since a short-seller cratered Nikola stock this past summer with accusations of fraud, prompting the ouster of the electric vehicle company's founder and a re-evaluation of its investor deal with GM. But the short-seller, Hindenburg Research, turned up again this week with a report on Canadian recycler Loop Industries that bashed the shares by a third with similar allegations. Loop, which is still reportedly pre-revenue, gamely defended its technologies. As a former CEO myself, I know the feeling of unfairness when your stock is targeted by a short-seller. But in this changing world of climate solutions, every bit of new information helps investors separate the truth from the greenwashing. Stay tuned. . . .
---
Data driven: Breaking records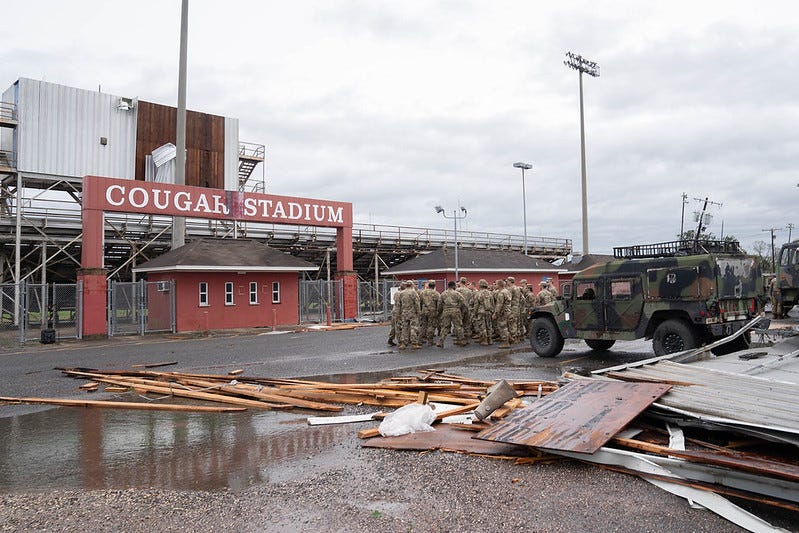 . . . . So far this year, the U.S. has had 16 natural disasters (including wildfires, hurricanes, tornadoes and drought) that each caused at least $1 billion in damage, tying the record set in both 2011 and 2017, with several months left to go. Such statistics have been compiled since 1980. — From Scientific American's A Running List of Record-Breaking Natural Disasters in 2020. . . .
Above, Louisiana National Guard members assess damages on Aug. 27, 2020, in Lake Charles, La. after Hurricane Laura made landfall.
---
News briefs: BlackRock invests in UK's Arrival; BHP says fossil fuels stay in the mix
Read this: The New York Times reports that this year, about a quarter of the Pantanal wetland in Brazil, one of the most biodiverse places on Earth, has burned in wildfires worsened by climate change. In a special report headlined The World's Largest Tropical Wetland Has Become an Inferno, writers Catrin Einhorn, Maria Magdalena Arréllaga, Blacki Migliozzi and Scott Reinhard ask, what happens to a rich and unique biome when so much is destroyed?
Editor's picks:
BlackRock invests $118 million in UK EV startup Arrival

BHP: Fossil fuels will be in the energy mix 'for decades'

Ikea to buy back, recycle used furniture
---
Latest findings: New research, studies and projects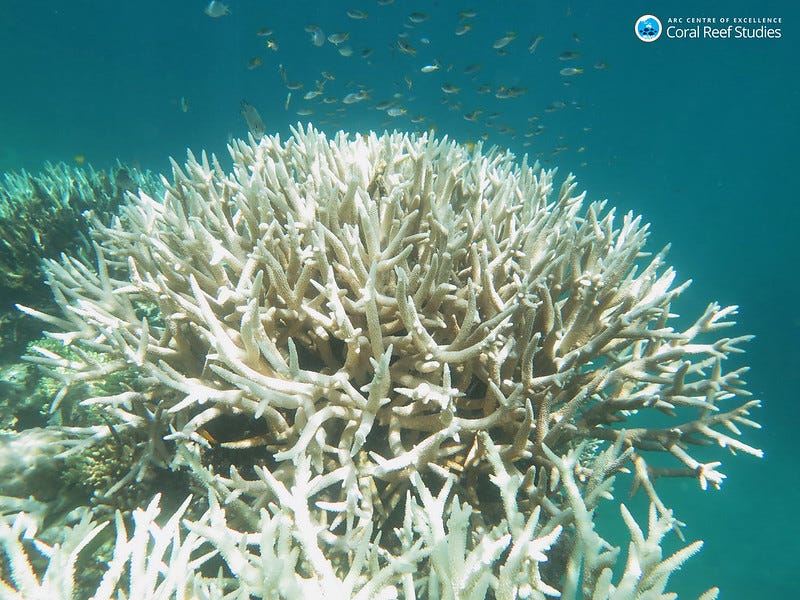 Warming has killed half the coral on the Great Barrier Reef
Half of the coral populations on Australia's Great Barrier Reef have been wiped out in the warming ocean, according to new research. Studying coral as if it were a residential demographic, and counting its abundance over 30 years starting in 1995, four Australian researchers determined that size didn't matter when bleaching events, such as two that occurred in recent back-to-back years, strike the giant reef, the Washington Post reports.
"The decline occurred in both shallow and deeper water, and across virtually all species — but especially in branching and table-shaped corals," Terry Hughes, a professor at the ARC Center of Excellence for Coral Reef Studies in Queensland and a co-author of the research paper, said in a statement Tuesday. "These were the worst affected by record breaking temperatures that triggered mass bleaching in 2016 and 2017."
More research:
---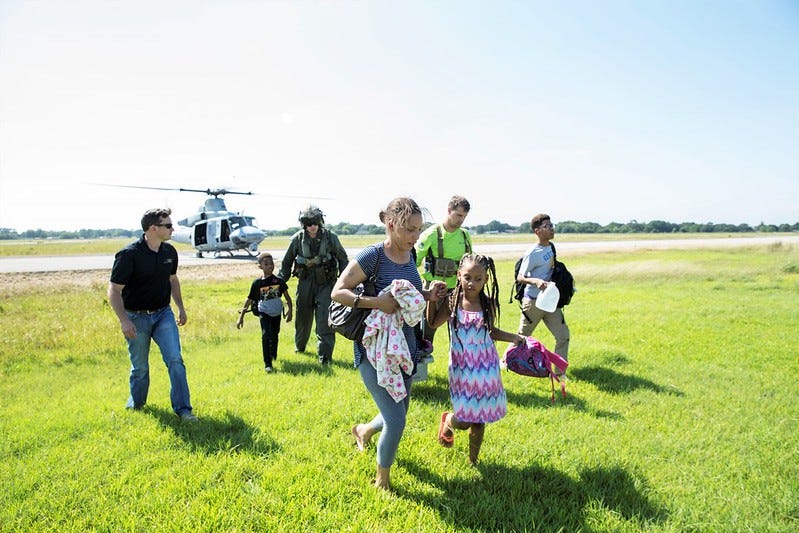 Words to live by . . . .
"We could say that the economy should be creative, in itself and in its methods, in the way it acts. We will have to take it one step at a time: Help the weak, persuade those in doubt, imagine new solutions and commit to carry them out."  — Pope Francis, in a recent TED Talk from Vatican City, proposes three courses of action to address the world's growing environmental problems and economic inequalities.
Above, U.S. Marines help a family evacuate to safety during Hurricane Harvey in Port Arthur, Texas.