Discover more from Callaway Climate Insights
Callaway Climate Insights provides news, critical analysis and original perspectives at the intersection of global finance and the challenges of climate change. 
Over 3,000 subscribers
Green recovery hopes fade, hurricanes loom, and why Manhattan is the most environmentally efficient city
Welcome to Callaway Climate Insights. Our coverage is growing every week as more of you get involved and subscribe. These insights are for sharing, so please send them to friends and colleagues.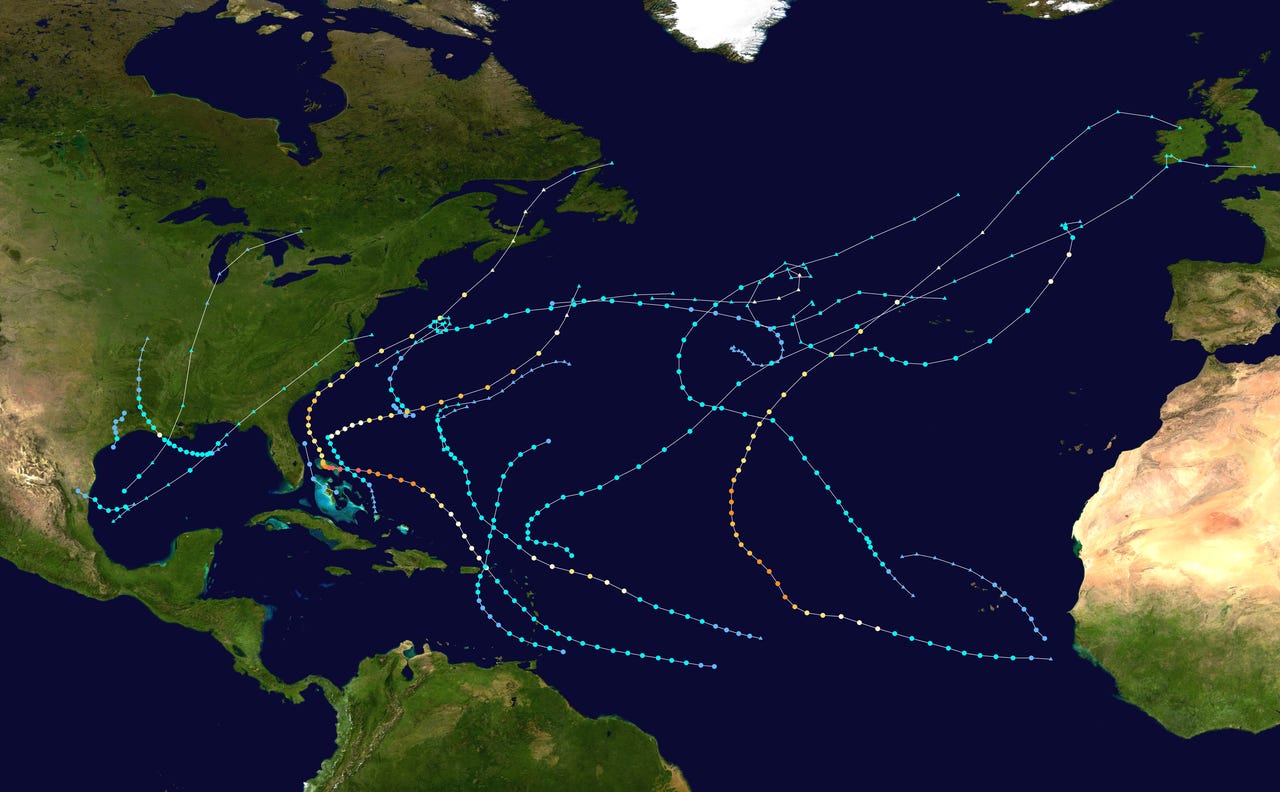 2020's hurricane season is expected to be worse than last year's. Above, tracks of the 2019 Atlantic season.
SAN FRANCISCO (Callaway Climate Insights) — Against a fading backdrop for a green recovery in the U.S. and Europe, more than 300 chief executives weighed in this week with a plea to Congress for climate solutions to be included in future bailouts.
The companies on the list of Lead on Climate 2020 are the usual players in the green industry, such as Salesforce.com (CRM) and IKEA. But they notably include Capital One (COF), cement giant LafargeHolcim USA (HCMLF), and California's own PG&E (PCG).
The group made headlines, but just the fact that business — including banks, cement makers and energy companies — has to push to for Congress to adapt a green policy reveals both the uphill battle on Capitol Hill and that, ultimately, climate solutions will have to be led by executives, not politicians.
My Zeus column this week targets one such financial innovator in London. While Stephen's Rae's European Notebook shows how even in environmentally-friendly Europe, any spending beyond Covid-19 priorities is now in danger as economies begin to reopen. And as ESG funds continue to grow, financial adviser Tony Davidow writes about how investors and agile advisers can profit together.
As I write this morning, a tropical system is developing off of Florida that could be the first named storm of the 2020 hurricane season. Storm Arthur got my attention as that's my middle name, and if it develops it will be the first test of our new Covid-19 world against a climate-inspired threat. How will our typical disaster centers, where people cram in to escape the winds and rain, operate in this six-feet-apart society? Disaster experts planning for everything from hurricanes and tornadoes to wildfires out West will be watching.
More news and insights below. Enjoy the weekend.
---
Zeus: If it's not commercial, it's not sustainable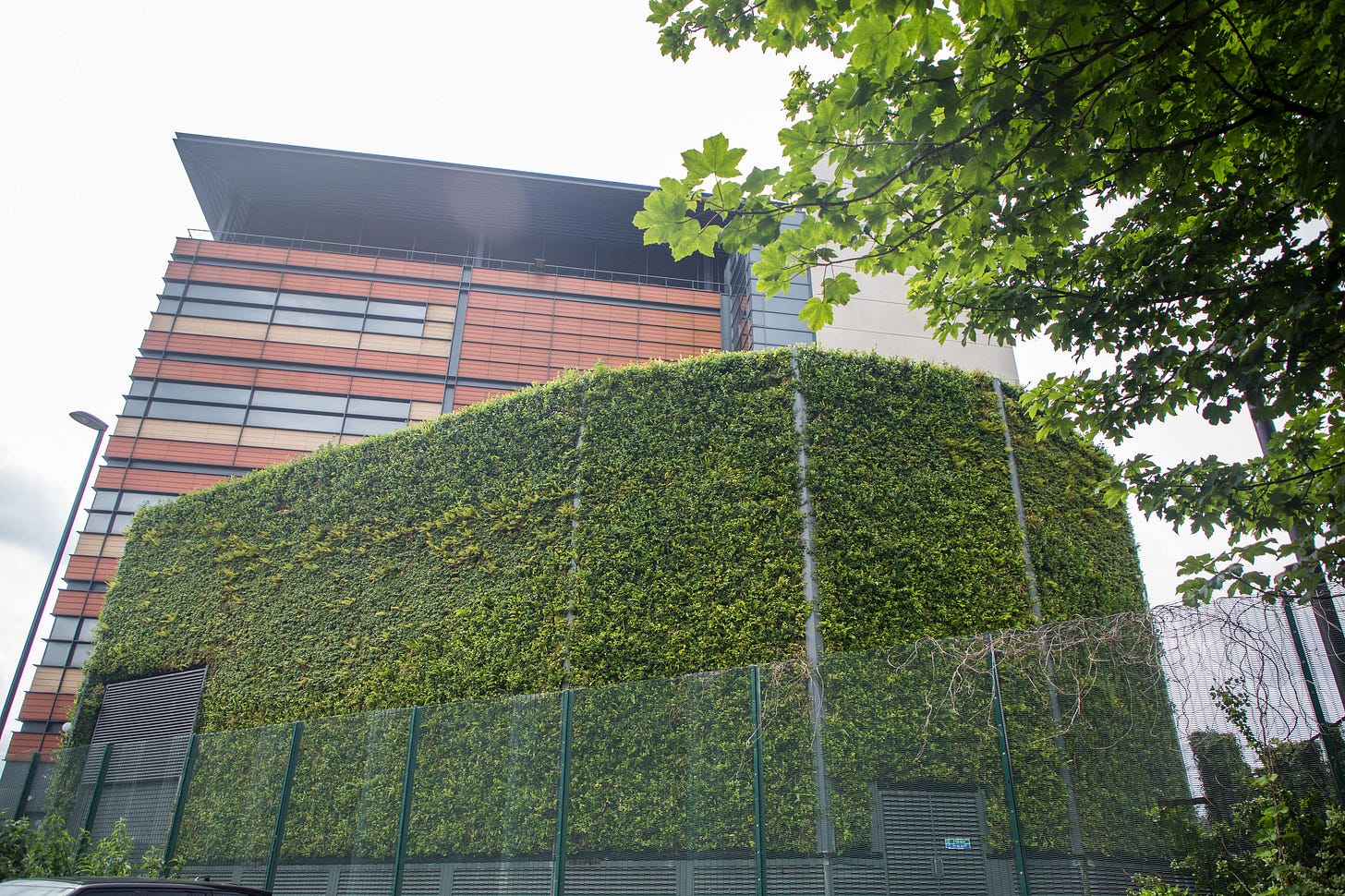 . . . . London financier Jonathan Maxwell runs the UK's only investment trust that focuses on efficient energy, which is bigger than the traditional renewable space but often is overlooked by investors. Its market cap has tripled in less than 18 months, even with the Covid-19 scare. As environmental, social and governance funds proliferate, and more begin to target this market, the growth story of Sustainable Development Capital Ltd. is worth a quick study. . . .
---
Why Manhattan is the most environmentally efficient place in the world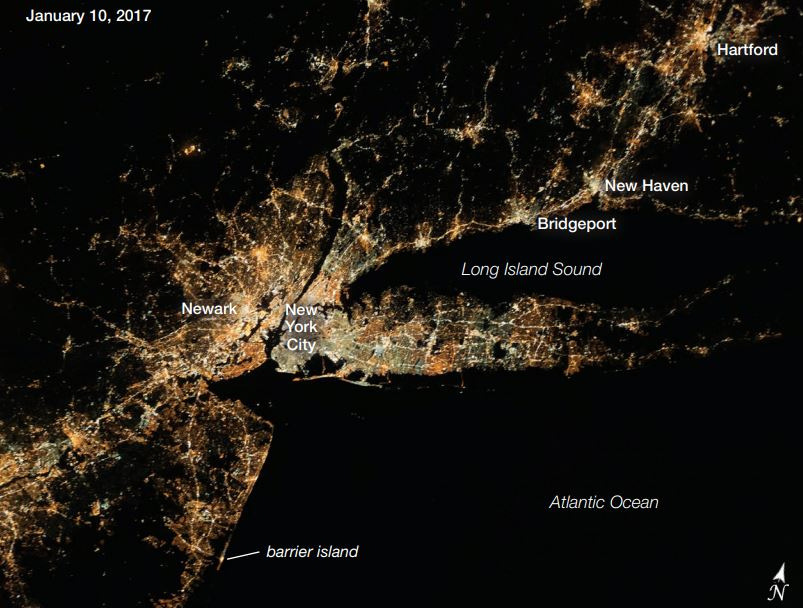 . . . . At a time when many coronavirus-scarred New Yorkers might be reconsidering that subway, rush-hour lifestyle, economist Larry Siegel argues that urbanism, as well as nuclear power and economic prosperity, are actually the keys to a greener and happier world. Speaking with Robert Powell about his book, Fewer, Richer, Greener: Prospects for Humanity in an Age of Abundance, Siegel details how the wealthier societies become, the more environmentally they lean.
From his vantage point, a world in which there could be 11 billion people living on the Earth by the year 2100 will need quite a bit of energy — 5 petawatts (a quadrillion watts) and right now we have about 1.5, according to Siegel. 

So, if we are thinking about getting rid of fossil fuels, "we better have another source of energy that is just as abundant or more so, and the only one that actually exists is nuclear energy," he says.
---
Europe buckles on green recovery demands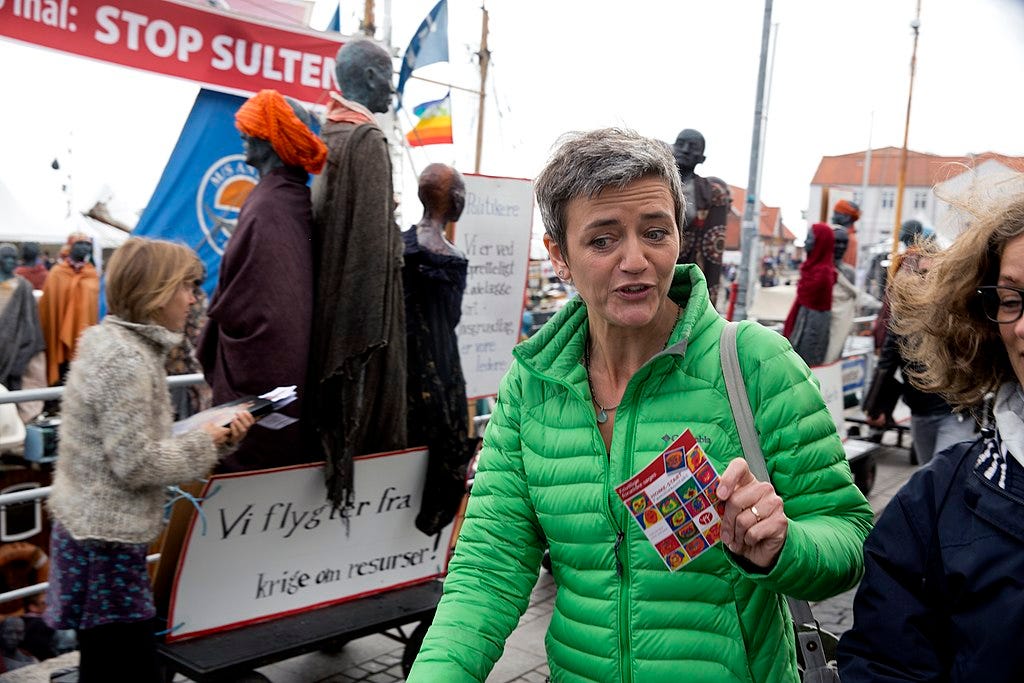 . . . . Stephen Rae reports in his European notebook that economic stress from the coronavirus is putting pressure on European politicians to shelve environmental strings in their recovery plans. He said progress will continue to be limited until Europe's three most powerful women are aligned on carbon goals. . . .
A worrying development is that German Chancellor Angela Merkel is already facing domestic resistance to her Petersberg Climate Dialogue commitments (European Notebook, April 30) to "reduce emissions in the European Union by 50% to 55% by 2030, compared to 1990."

Conservatives in her own CDU party in the Bundestag have responded saying this will place huge burdens on the German economy. "We reject an increase in the EU's climate target for 2030 without a change in burden sharing," says a briefing note from the CDU party, and its Bavarian counterparts the CSU. . . .
---
Oil exploration isn't dead, despite collapsing prices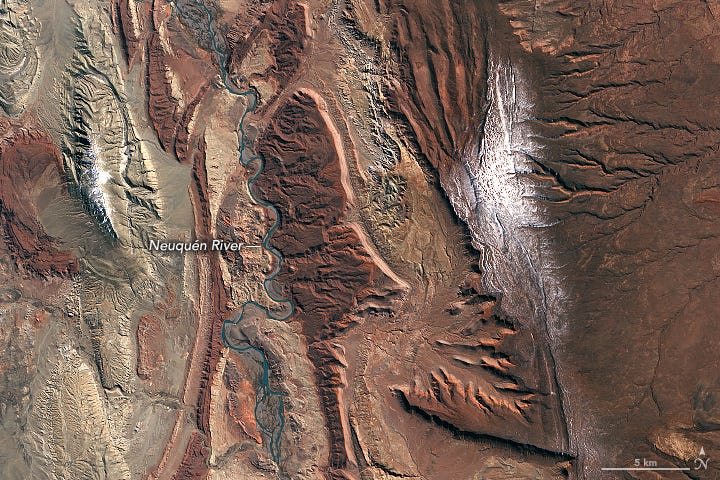 . . . . New explorations in Guyana and Argentina are a sign that oil companies may be shifting to upstream (extraction) projects and moving more operations overseas as they search for friendlier, cash-strapped markets, writes Michael Molinski.
The Vaca Muerta shale deposit, Spanish for "dead cow," is believed to be one the largest in the world in terms of recoverable resources, rivaling those of the Permian Basin in the U.S. and other shale deposits in China and Russia. But getting to that shale can be difficult, both technologically and politically. . . .
---
Call it the 'Fauci Principle'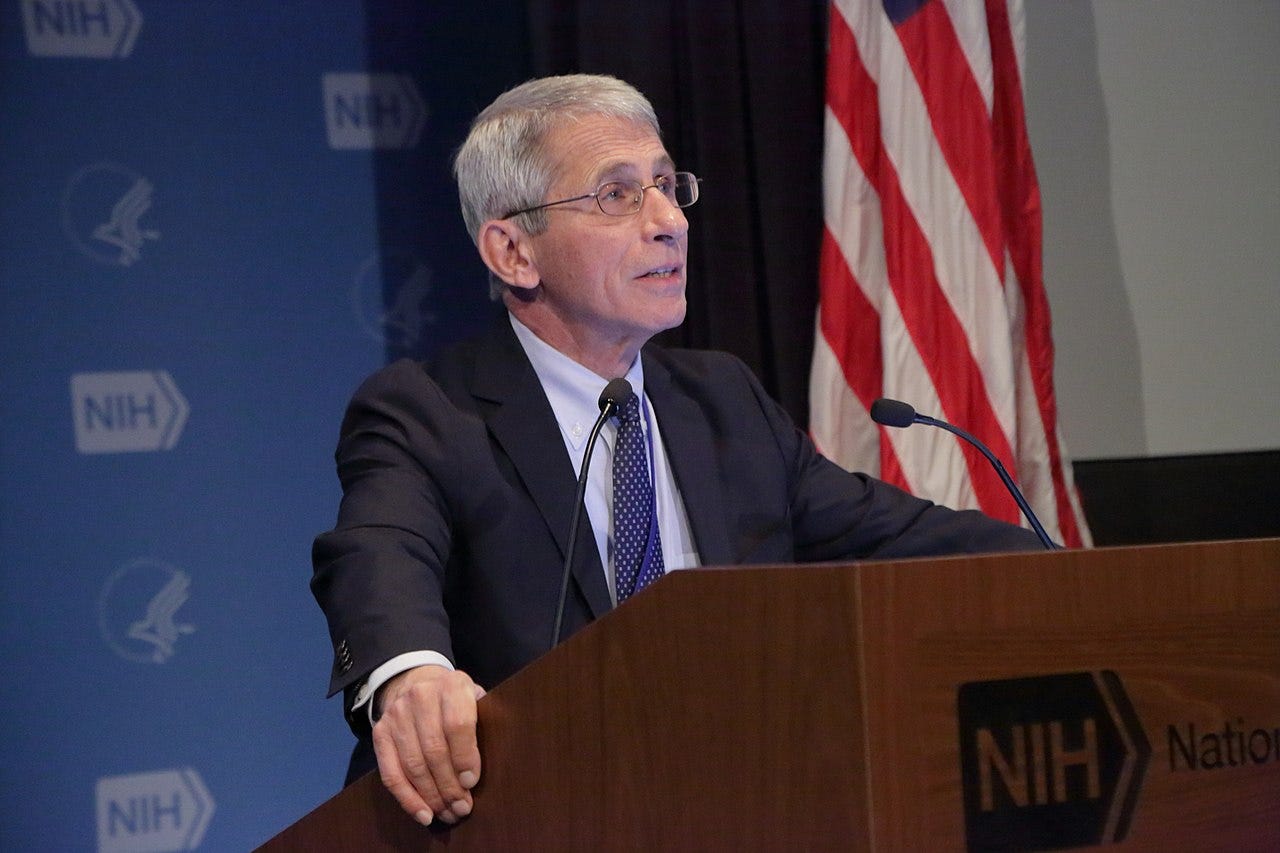 . . . . The pandemic was a sneak attack. Climate change is not. An objective audit of government information, and protecting scientists who keep us informed, are required, writes author, educator, and former foreign correspondent Jack Hamilton.
Systematic, pervasive government propaganda began during World War I under Woodrow Wilson, who created our first and only propaganda ministry, the Committee on Public Information. "There was no part of the great war machinery that we did not touch, no medium of appeal that we did not employ," said George Creel, the head of the CPI. It was one of the few times the hyperbolic journalist made an understatement.
Hamilton's forthcoming book, Manipulating the Masses: Woodrow Wilson and the Birth of American Propaganda, is an instructive reading for those who think our current "post-truth" age is new or different.
---
Finding the right adviser for sustainable growth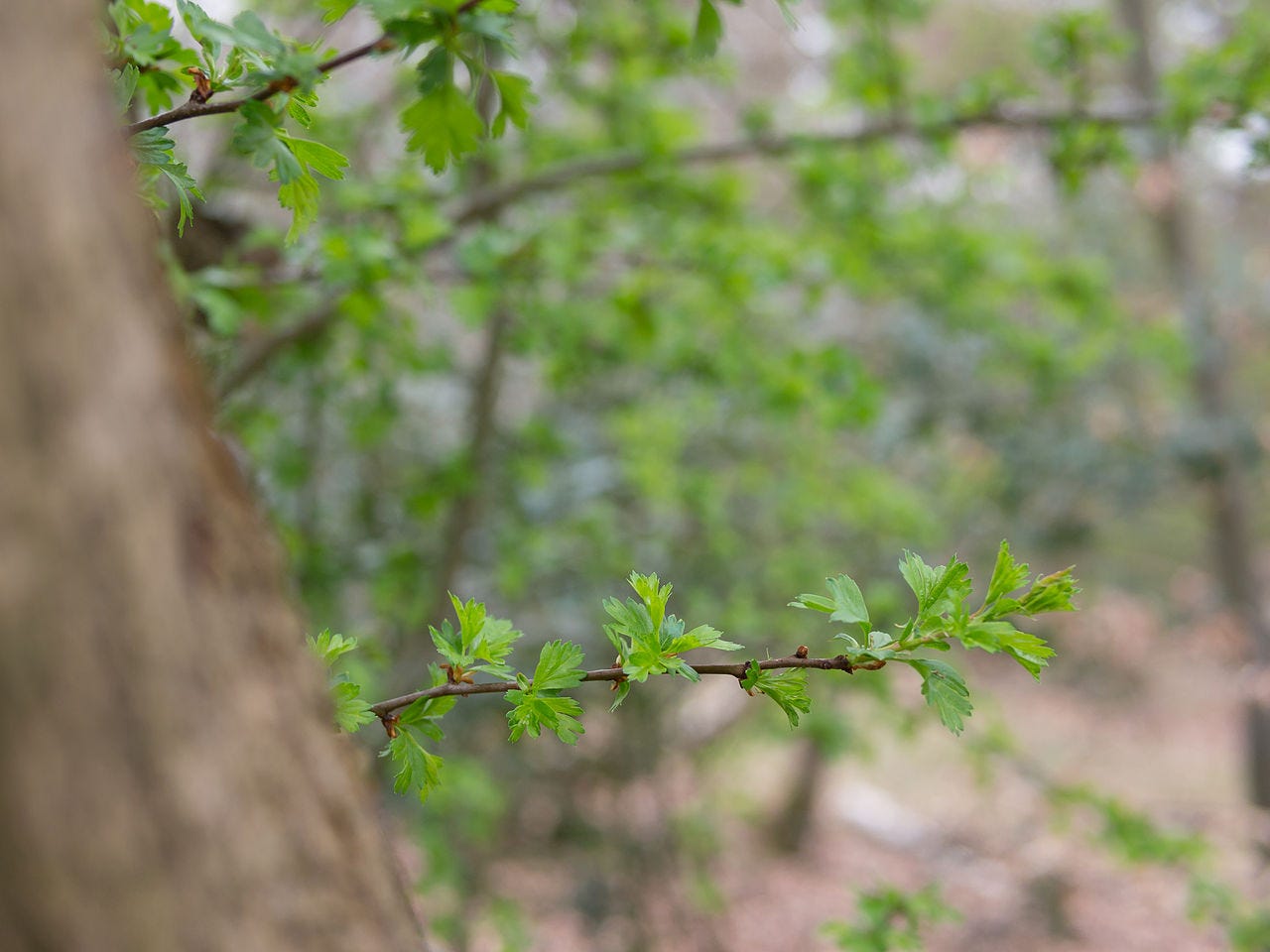 . . . . According to a recent study, more investors are searching for advice on sustainable investing than have advisers who are recommending ESG products, writes Anthony Davidow.
In a world where advisers are under pressure to demonstrate their value to investors, ESG represents an opportunity to distinguish their value proposition.

Rather than being perceived as a product pusher, they are engaging investors and delivering solutions. Financial advisers can add considerable value to investors by understanding their needs and aligning their purpose and portfolio. . . . 
---
If you read only one thing. . . A brief list of Trump rollbacks over the environment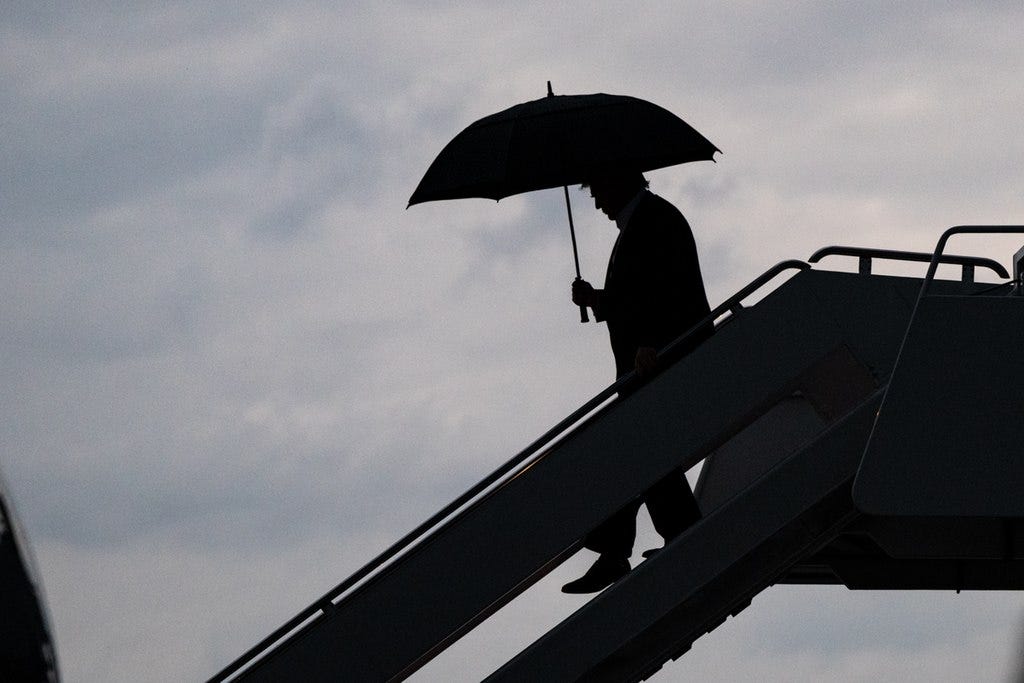 . . . . President Trump has been rolling back environmental regulations since his first week in office. So many that it's difficult to keep track, unless you're The New York Times, which has kept a list. . . .
The Trump Administration Is Reversing Nearly 100 Environmental Rules. Here's the Full List.
---
Editor's picks: This week in climate news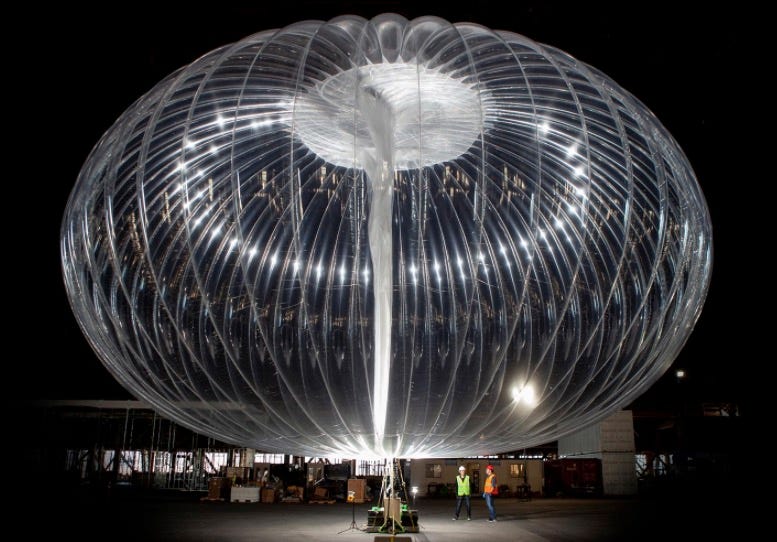 Canada wants climate data for post-Covid business loans (CBC)

Alphabet's Loon unit and solar powered balloons in times of crisis (SmartBrief/ASME)

Trump approves $1 billion solar project near Las Vegas (Solar Power World)

Alexandria Ocasio-Cortez, John Kerry to co-chair climate change panel for Biden (Reuters)

New study says oil company climate claims overstated (BBC)

And more in news briefs. . . .
---
Latest findings: New research, studies and papers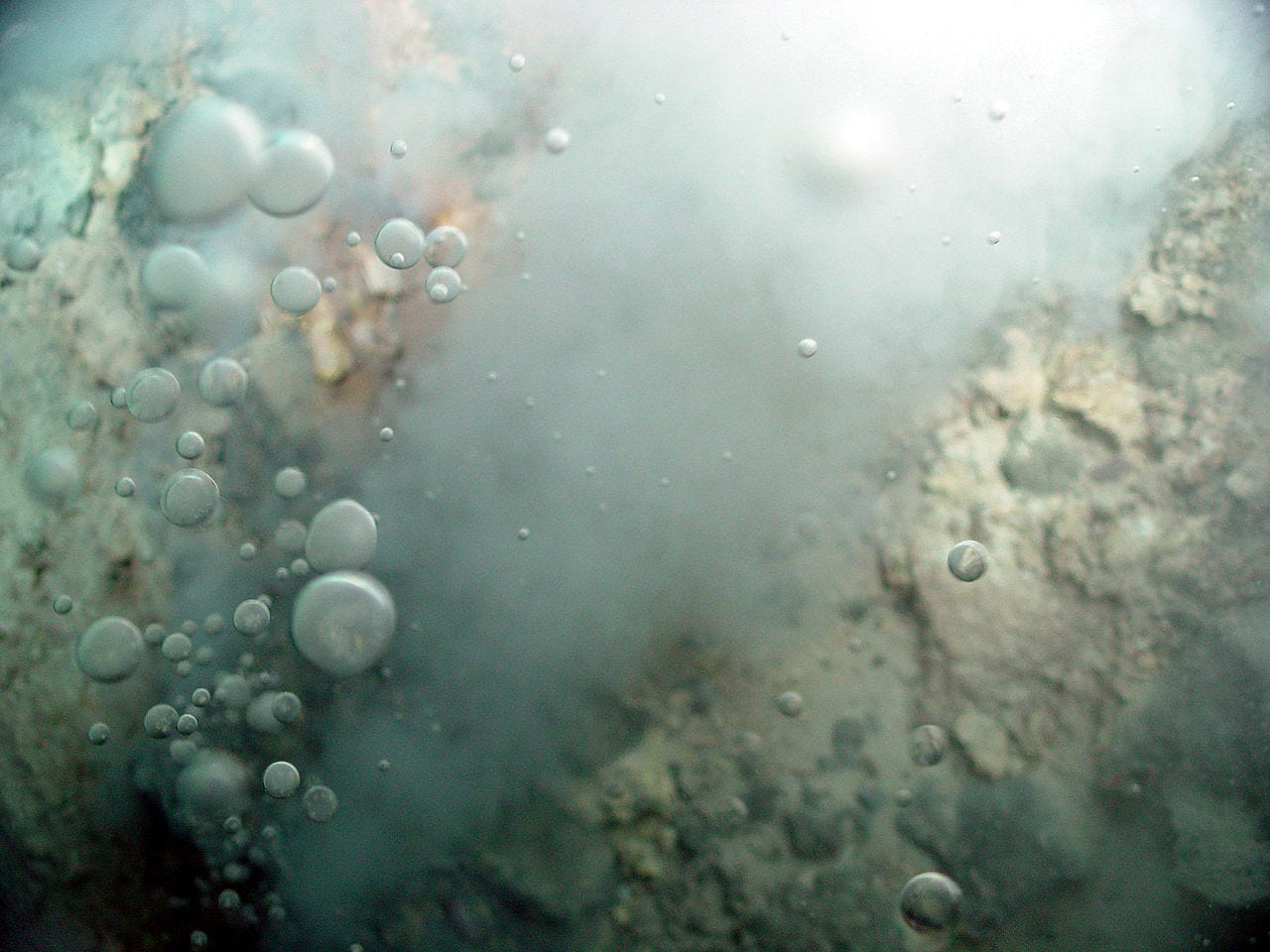 This paper explores whether carbon emissions affect the cross-section of U.S. stock returns. The authors say they find that stocks of firms with higher total CO2 emissions (and changes in emissions) earn higher returns, after controlling for size, book-to-market, momentum, and other factors that predict returns. They cannot explain this carbon premium through differences in unexpected profitability or other known risk factors. They also find that institutional investors implement exclusionary screening based on direct emission intensity in a few salient industries. Overall, the results are consistent with an interpretation that investors are already demanding compensation for their exposure to carbon emission risk.
Authors: Patrick Bolton, Columbia Business School, Department of Economics; Centre for Economic Policy Research; National Bureau of Economic Research; European Corporate Governance Institute; and Marcin T. Kacperczyk, Imperial College London - Accounting, Finance, and Macroeconomics; Centre for Economic Policy Research
The authors examine whether climate change news risk is priced in corporate bonds. They estimate bond covariance with climate change news index and find that bonds with a higher climate change news beta earn lower future returns, consistent with the asset pricing implications of demand for bonds with high potential to hedge against climate risk. Moreover, when investors are concerned about climate risk, they are willing to pay higher prices for bonds issued by firms with better environmental performance. The findings suggest that corporate policies aimed at improving environmental performance pay off when the market is concerned about climate change risk.
Authors: Thanh Huynh, Monash University - Department of Banking and Finance; and Ying Xia, Monash University - Monash Business School
To meet the objectives set by the Paris Climate Agreement, global greenhouse gas emissions must be drastically reduced, the authors write. One way to achieve this goal is to set an effective carbon price. Although beneficial for the climate, a rapid increase in this price can have a significant financial impact on corporate firms. Based on the 2018 Intergovernmental Panel on Climate Change (IPCC) scenarios, they study the credit risk sensitivity of 795 international companies. We develop a bottom-up approach and analyze how probabilities of default within each sector might evolve in both the medium (2023) and long term (2060). They find that energy, materials and utilities sectors would be the most affected. Moreover, the risk materializes earlier and is more heterogeneous for utilities. From a policy perspective, the prices associated with a scenario limiting global warming to 2°C have a limited impact on global credit risk. Such a scenario therefore seems achievable without generating substantial financial losses. From these results, they propose a new indicator, the carbon price threshold, that takes the economic and capital structure of the firm into account in measuring carbon risk.
Authors: Vincent Bouchet, Ecole Polytechnique, Palaiseau and Théo Le Guenedal, National Institute of Statistics and Economic Studies - National School for Statistical and Economic Administration
Above, bubbles at the Champagne vent site (Eifuku submarine volcano). Photo: NOAA.
---
Data driven: Power point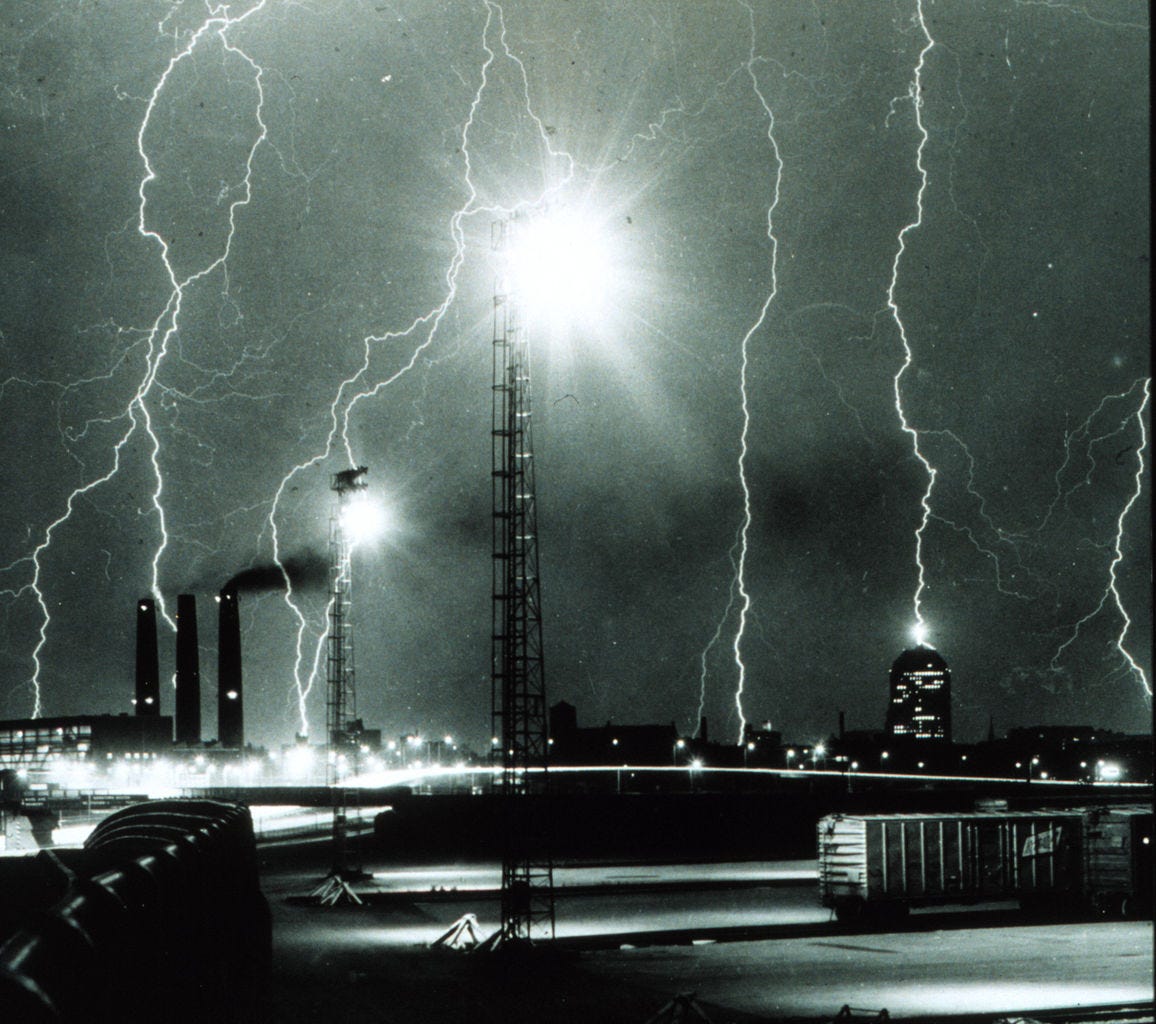 Above, lightning storm over Boston, 1967. Photo: NOAA.
American Electric Power (AEP) said in its recent first-quarter earnings call that it's revising its retail sales projections for the year: "We now expect residential sales to increase 3% over 2019 levels, largely driven by all of the activity that is taking place in residences rather than in places of work or in the classroom. Conversely, we are anticipating commercial sales contractions of 5.6% and industrial sales declines of 8% over 2019 levels."
Nick Akins, chairman, president and CEO, said in an interview on CNBC that as the economy shut down, industrial power demand fell by 7% to 10%, and commercial demand declined 5% to 7% in most areas. Residential demand increased by 6% as most people stayed home.
AEP has 17,000 employees, and 12,000 are working from home. AEP shares were down 17.4% year-to-date.
---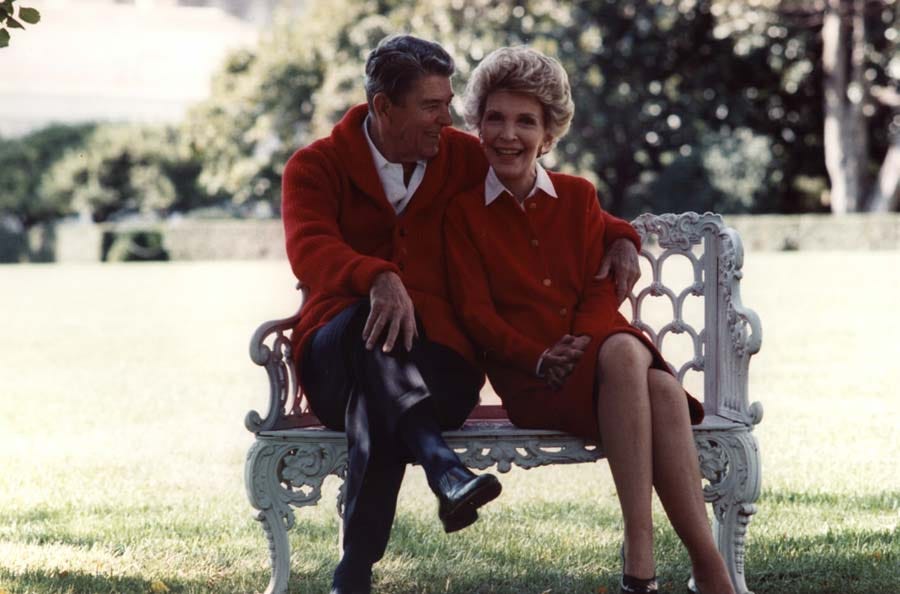 Words to live by . . . .
"Preservation of our environment is not a liberal or conservative challenge, it's common sense." — Ronald Reagan
Photo: Ronald Reagan Presidential Library.