Wind and solar gains threatened by Covid-19
Welcome to Callaway Climate Insights. Thanks for signing up. If you like what you read, please share to help spread the word. -- David Callaway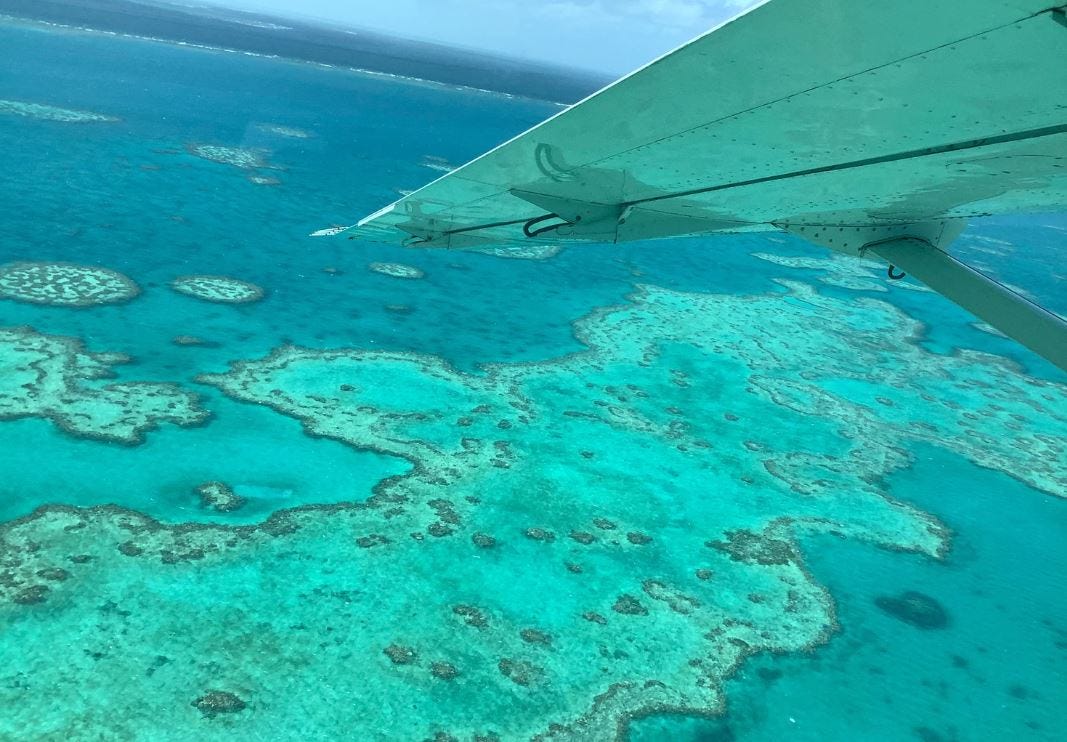 Photo: ARC Centre of Excellence for Coral Reef Studies.
Climate change isn't on lockdown. Despite the refreshing news we've heard about clear skies the past few weeks in Los Angeles and New Delhi, satellite maps of China without pollution hanging over it, and dolphins in the canals of Venice (not true), climate change is proceeding at a torrid pace in 2020 as we all hide from Covid-19.
The bleaching of the Great Barrier Reef (above), Biblical swarms of locusts in East Africa, and continued glacier erosion like with Antarctic's Denman glacier (map below in news) makes finding and investing in solutions more important then ever.
Callaway Climate Insights pointed out two weeks ago, in an interview with wealth manager Jeff Gitterman, the correlation between growing death rates in China and Northern Italy with industrial pollution and its effects on the lungs. This week, a study of air quality in more than 3,000 counties in the U.S. by the Harvard School of Public Health found that even a small increase in "particulate matter," or air pollution, can lead to a 15% increase in the Covid-19 death rate.
As we watch aghast at death rates in New York, New Orleans, Detroit, and Los Angeles, this is worth remembering. Even more so as we begin our "new normal" economic cycle in coming months. We are now less then two weeks from the 50th anniversary of Earth Day, which will be held virtually this year. Finding and investing in solutions is the only way we will make it to 100.
This week's stories, including gains in wind and solar power, the latest on sustainable funds, and one European energy company playing both sides of the fence, below:
---
. . . . Last quarter was a good time to be short, or out, of oil stocks, as Saudi Arabia and Russia fought over production cuts and the coronavirus ground global industry to a halt. So it was no surprise that sustainable funds and others who steer clear of fossil fuel companies performed well. Mark Hulbert questions whether that type of performance is, uh, sustainable when the world's engines revive . . . .
---
. . . . Noted marine conservationist and author Rick Steiner harks back to the first Earth Day in Washington D.C. in 1970, and the optimism that fed the party. Fifty years later, he is not sure we'll make it to 2050, much less the 100th anniversary in 2070. Innovation and entrepreneurs can help with solutions, but not without massive government subsidies worldwide, the likes of which already feed industries like agriculture and fishing . . . .
---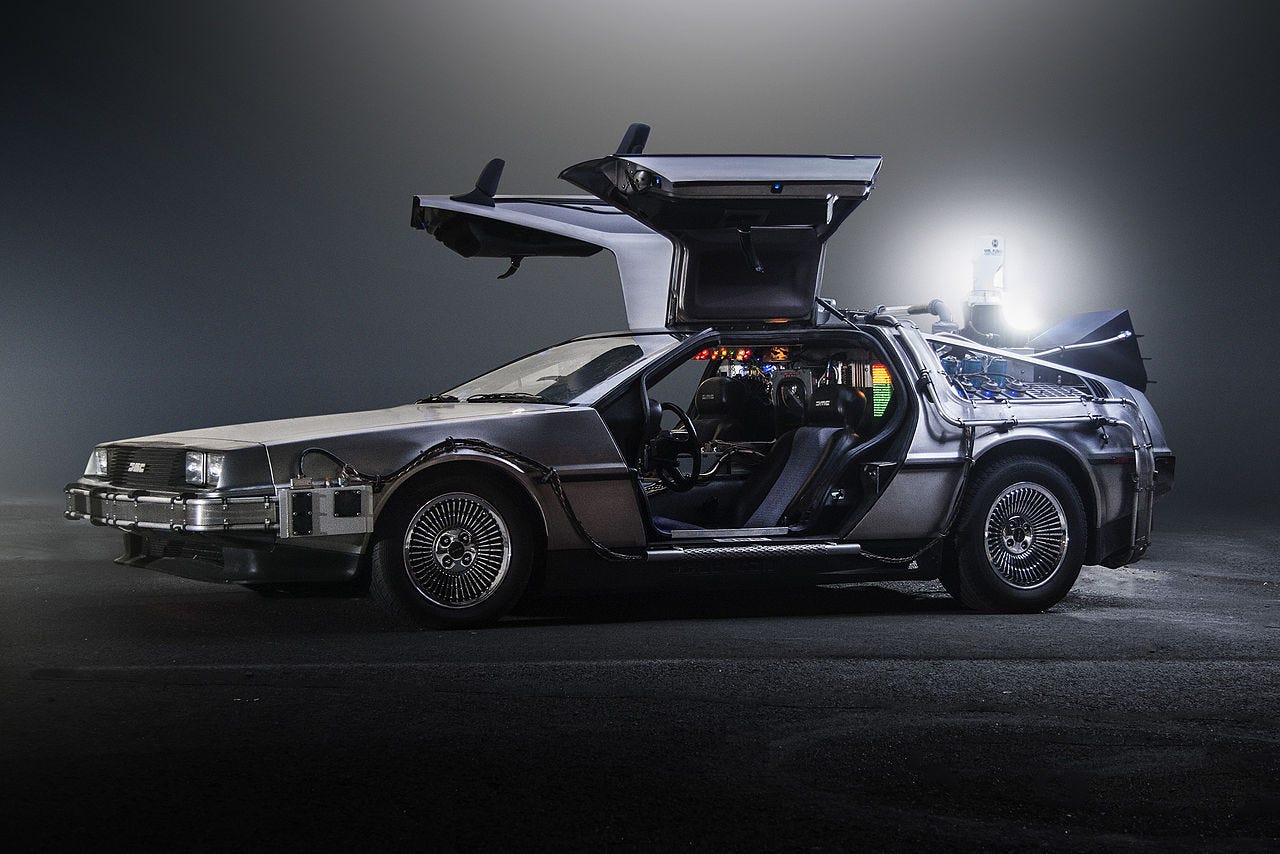 Doc Brown's DeLorean, from the movie
Back to the Future Part II
, above, uses 1.21 gigawatts per trip.
. . . . The time travel in the Back to the Future movies was fiction, but the DeLorean (for those who remember) and the energy measurement of gigawatts are real. Just one gigawatt can power a city of 500,000. Last year, wind and solar gains generated 176 of them, about 75% of the world's new energy capacity. Asia led the way, while frackers in the U.S. made sizable advancements.
But the gains are threatened, like everything, by the coronavirus, and the collapse of oil, which could help revive fossil fuels in a recovery . . . .
---
. . . . German energy giant RWE, one of Europe's largest electric utilities and the bête noire of environmentalists and green activists across the continent for its coal holdings, is working to become one the world's largest clear power providers, writes Darrell Delamaide. Will shareholders and activists let it do both? Its stock seems to think so . . . .
---
. . . . Climate labels on your gas pumps? How one of the world's largest glaciers is sinking into one of its deepest canyons. Nightingales losing their wingspans, and meet the eight winners of the Wells Fargo Innovation Incubator Awards for great ideas in renewable energy . . . .
---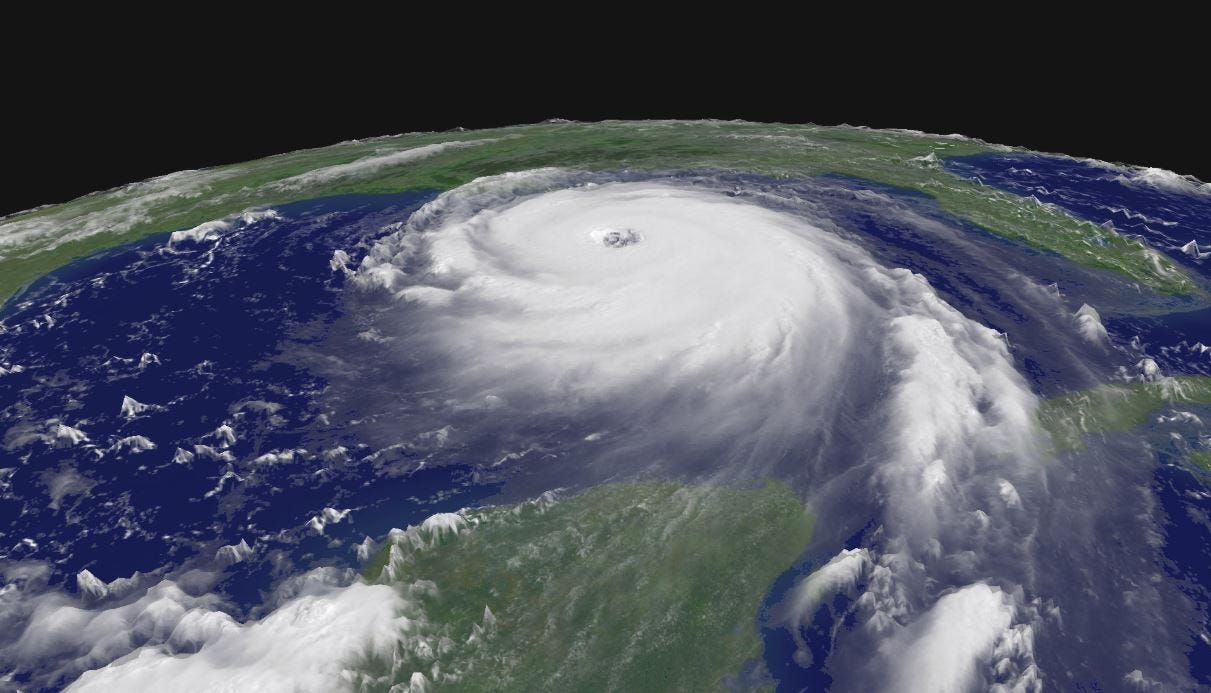 . . . . Just in time for hurricane season, which is supposed to be active again for the fifth straight year, our partners at 24/7 Wall Street are out with the top 70 U.S. hurricanes of all time. Bet you can't remember No. 1 . . . .
Photo: Hurricane Katrina/NASA.
---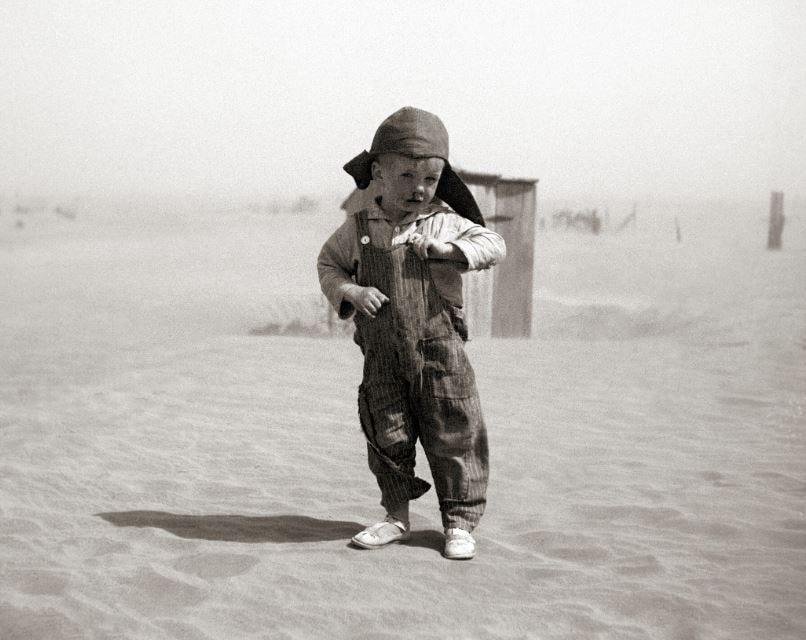 Photo: A farmer's son in Oklahoma during the Dust Bowl era. Arthur Rothstein for the Farm Security Administration.
. . . . Veteran climate journalist Tim Radford, former science editor for The Guardian and one of the founding editors of the Climate News Network, brings "The Grapes of Wrath" down on global food stocks as he warns what the next mega-drought could do to the breadbasket of the world in the U.S. Midwest . . . .
---
. . . . Morgan Stanley's out with an interesting new report this week on how the coronavirus pandemic will put more companies under scrutiny for decisions that impact employees, customers and society — in other words the "governance" part of "environmental, social and governance" investing, i.e. ESG. No doubt shareholders will be watching . . . .
---
. . . . The latest research studies and papers from the past week, including new insights into the green premium developing among European bonds . . . .
---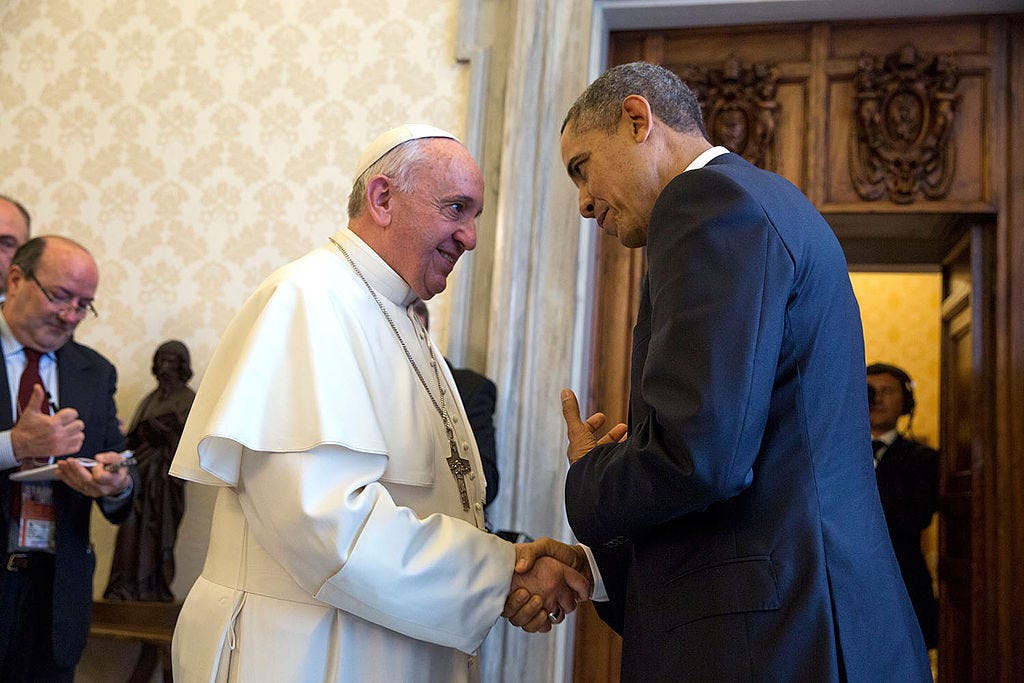 Words to live by…..
"Future generations stand to inherit a greatly spoiled world. Our children and grandchildren should not have to pay the cost of our generation's irresponsibility." — Pope Francis.