Wall Street's race for better climate targets is on; plus our 50 hottest U.S. cities
Welcome to Callaway Climate Insights, and especially to our new subscribers. If you enjoy today's edition, please share. If this was shared with you, please sign up.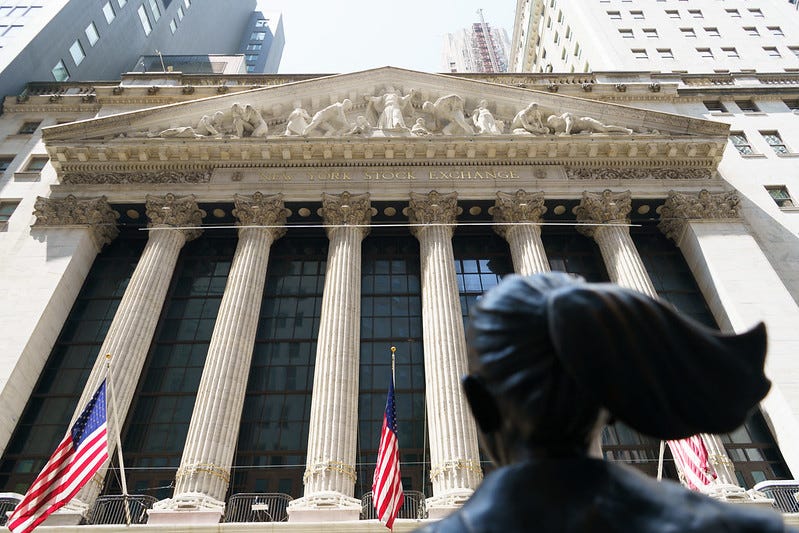 Institutional investors voting their share blocks on climate resolutions this year have a clear message for CEOs: We're gonna need better metrics.
That's the takeaway from a fascinating compilation of half-year voting patterns by the Financial Times this week inside a wide-ranging feature on the surge in sustainable investing interest.
Three of the top four climate priorities listed by asset managers were tied to better climate disclosures and targets, with emissions reduction being the fourth. This tells me that despite the enthusiasm for sustainable investing in the media and by investors, the big players are still seeking a much better way to measure CEO seriousness. With a nod to baseball in these challenging times, we're in early innings. (Read the Callaway Climate Insights proxy tally from last month.)
BlackRock (BLK) CEO Larry Fink is widely credited with firing the starting gun on this surge in interest earlier this year, when he wrote that he expects "a significant reallocation of capital" in coming years to climate investments. But, perhaps because of its size, and the number of fossil fuel investments on its books, Fink's company is well down the list of investors voting on climate resolutions.
BNP Paribas (FR:BNP) took top honors according to the FT, citing data from Majority Action and Morningstar. Pimco, which has a strong climate team, was second, and Goldman Sachs (GS) ranked in the top five. Fans of JPMorgan Chase (JPM) should avoid looking at the list.
More insights below.
---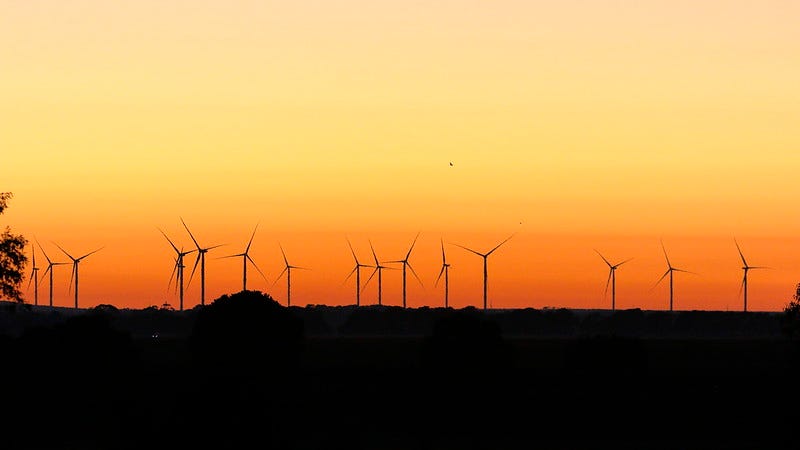 . . . . You say you want a revolution — So says Nicole Systrom, founder of the Sutro Energy Group, in an impassioned plea for on the World Economic Forum website this week for investors and governments to begin thinking more long-term in terms of innovations to adapt the world to coming climate changes.
Citing energy storage, electrification and regenerative agriculture among the, um, hottest opportunities, Systrom singled out Form Energy in Boston as a company attracting interest in the long-term energy storage space with work on a sulphur-based battery. . . .
. . . . What snooze? — An alert subscriber shot this Wall Street Journal editorial over this morning by Walter Russell Mead, cleverly seizing on last week's bombshell Lancet report that the world's population will peak in 2064 and then decline rapidly afterward. Titled Snooze the Climate Alarms, the Mead piece argues the philosophy that investing in economic growth will be more effective than carbon taxes and mandated renewable energy use in creating a greener world.
While Sutro and Mead may each support different means to the end, the common denominator to get there remains investing. . . .
. . . . Speaking of investing, Norway burnished its green credentials last week when a €2.1 billion carbon-capture storage project was greenlit, writes Elizabeth Hearst from Dublin. The project will be on two sites and captured carbon will then be stored offshore underground in a joint venture with Shell, Equinor and Total.
Above, wind turbines in Victoria, Australia. Photo:
Ed Dunens
/flickr.
---
If you only read one thing: The Great Climate Migration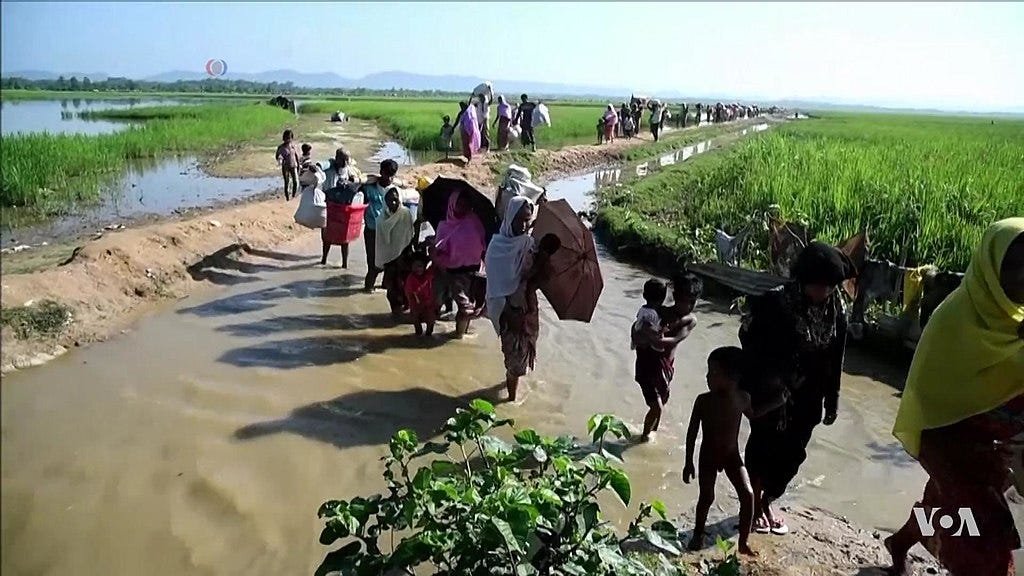 . . . . 'People are already beginning to flee' begins a paragraph up high in this remarkable New York Times digital piece called The Great Climate Migration, by Abrahm Lustgarten, and with photographs by Meridith Kohut. We reported a few weeks ago on a study that showed that up to 20% of the world could become unlivable because of heat in the next few decades, up from 1% today. The Times puts human numbers on what this means. They number in the billions of climate refugees, or migrants.
How the world responds, saving lives or building walls, will change the course of geopolitical history and it's already starting. This article, the first in a series on global climate migration, is a partnership between ProPublica and The New York Times Magazine, with support from the Pulitzer Center. Read more about the data project that underlies the reporting. . . .
Above, Rohingya refugees entering Bangladesh after being driven out of Myanmar, 2017. Photo: Voice of America.
---
50 hottest cities in America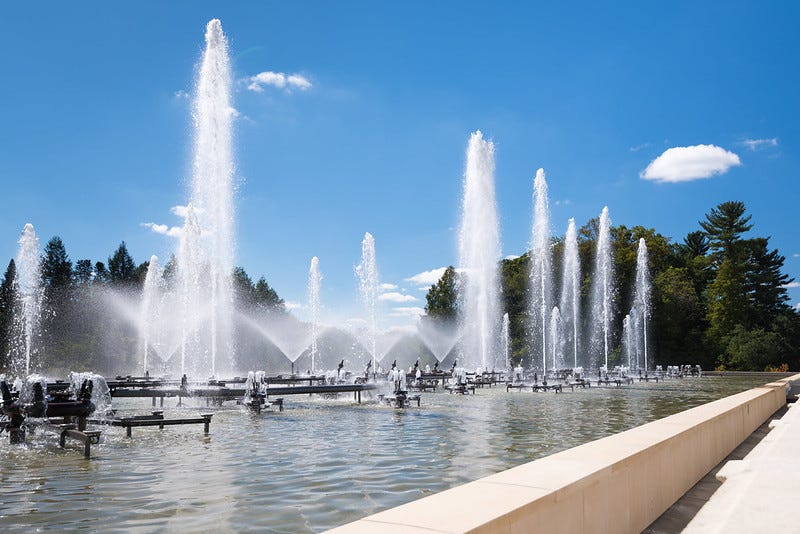 . . . . It's sooo hot. As the Northeast bakes in a heatwave with no end in sight and New York City becomes a subtropical climate (true), scientists predict millions of heat-related deaths in coming years around the world. Our partners at 24/7 Wall St. have identified the country's 50 hottest cities (with populations of at least 10,000) based on the average number of 90-plus degree days per year using climate data from the National Oceanic and Atmospheric Administration. In the 50 large cities on the list, the temperature reaches at least 90°F. for an average of 67 days or more per year. In some of these cities, the temperature is this high in more than double that number of days (and more) a year.
Read the special report: 50 Hottest Cities in America. . . .
Above, Longwood Gardens in Kennett Square, Pa. Photo:
Robert Lyle Bolton
/flickr.
---
Data driven: A story of ice and fire
The estimated total carbon emissions in July from the wildfires burning in the Arctic are the highest in the 18-year data record of Europe's Copernicus Atmosphere Monitoring Service.
---
News briefs: ETFs aligned with Paris accord; $50 bln water-energy bill
Watch this: The Society of Fearless Grandmothers, in Santa Barbara, Calif., hold a "shoe strike," protesting climate injustice.
Editor's picks:
Franklin Templeton launches ETFs aligned with Paris accord

Reef sharks are in major decline worldwide

House committee meets on $50 billion energy and water spending bill
---
Latest findings: New research, studies and papers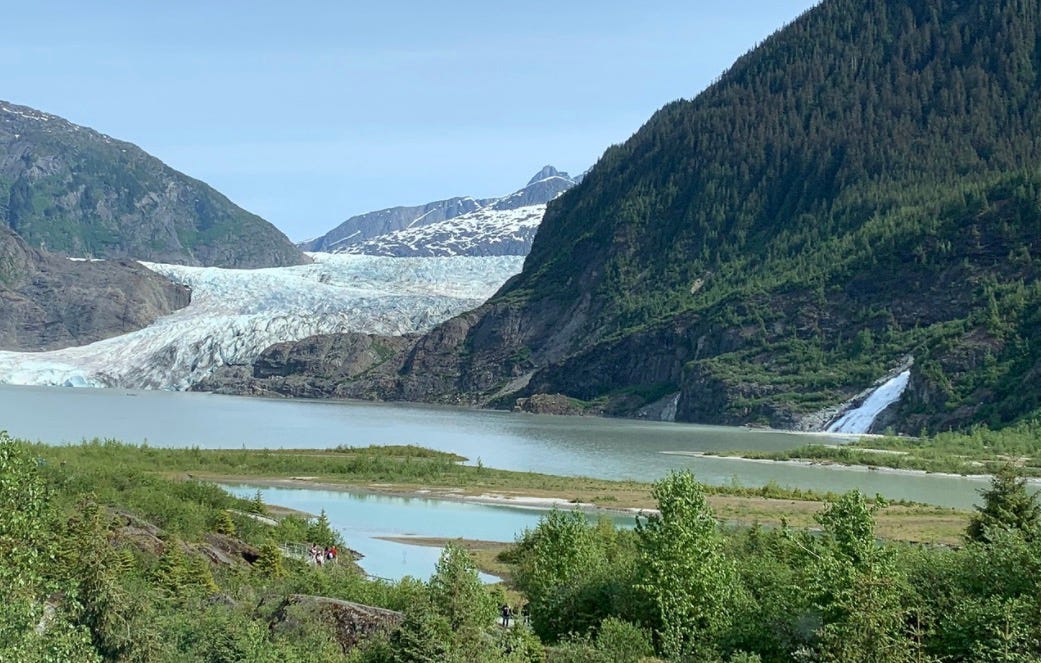 Above, Mendenhall Glacier near Juneau, Alaska.
Climate shocks and sovereign bonds
Climate change is already a systemic risk to the global economy. While there is a large body of literature documenting potential economic consequences, there is scarce research on the link between climate change and sovereign risk. This paper therefore investigates the impact of climate change vulnerability and resilience on sovereign bond yields and spreads in 98 advanced and developing countries over the period 1995-2017. We find that the vulnerability and resilience to climate change have a significant impact on the cost government borrowing, after controlling for conventional determinants of sovereign risk.
Authors: Serhan Cevik, International Monetary Fund; João Tovar Jalles, IMF, Technical University of Lisbon
Available at SSRN.
Melting ice may trigger more storms
Recent winters have been unique due to a rapid and extreme cooling of the subpolar North Atlantic. Combining ocean and atmospheric data, the authors show that increased freshwater in this region leads to shallower surface layers that adjust faster to the lower air temperature in fall and winter. The faster surface cooling increases the south‐north temperature gradient, which promotes the development of storms. The storms, in turn, reinforce the cooling by modulating the surface flow. Accordingly, past freshwater events have been followed by an extremely cold ocean surface in the subpolar North Atlantic in winter and major changes in large-scale weather patterns. They expect that future freshwater discharges from Greenland and the Arctic will amplify the cooling and trigger an enhanced wintertime storminess with far-reaching implications for the climate.
Authors: M. Oltmanns J. Karstensen G. W. K. Moore S. A. Josey
Published in Geophysical Research Letters; available at AGU/Wiley.