Discover more from Callaway Climate Insights
Callaway Climate Insights provides news, critical analysis and original perspectives at the intersection of global finance and the challenges of climate change. 
Over 3,000 subscribers
Europe's climate moment, new green bond strategies, and stalking a silent killer
Welcome to this week's Callaway Climate Insights. We've had a newsy week, added more guest writers, and bumped up our social media presence. Enjoy the stories below, and please share far and wide.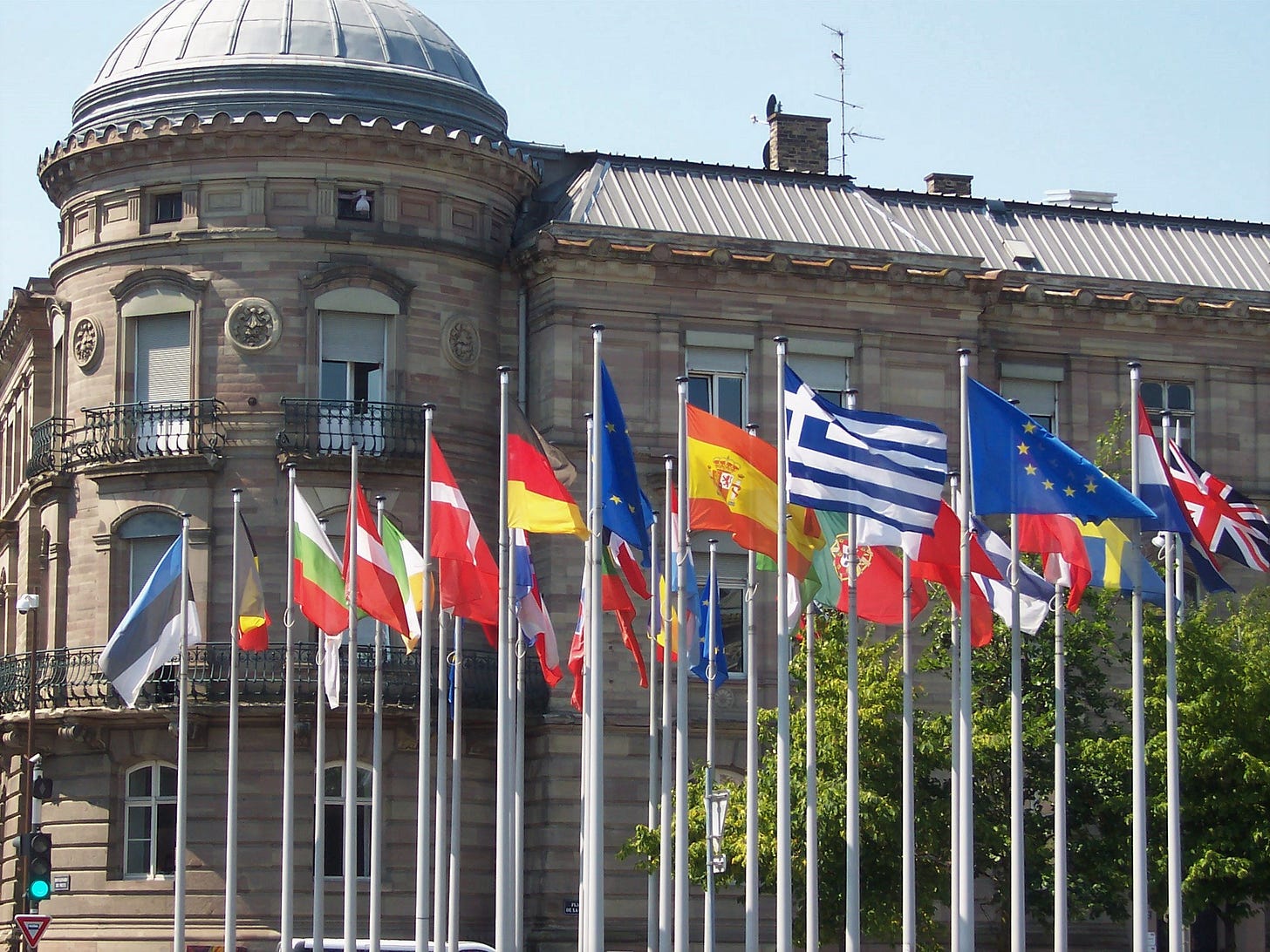 Remember Brexit? Seems so pre-Covid. But it's still happening, and we got a good taste of the different directions Europe and the UK are going this week, at least in the climate space. 
While the UK argued to postpone the Cop26 global climate summit in Glasgow for a full year from its original date this November, saying it won't be ready to host any earlier, Europe pushed through the world's first real crisis recovery plan that includes major green commitments. 
The massive strategy, representing a quarter of the EU's spend on rebuilding its economies, is laid out by Stephen Rae in Dublin with sharp insights about how it will work and who will be responsible. Also, Henry Shilling, former head of sustainable research at Moody's and now running his own outfit, Sustainable Research and Analysis in New York, updates on new innovations in the growing market for green bonds and green loans, with Europe leading the way. 
As we emerge from our homes after almost three months, blinking into the light of a new world filled with masks, sanitizers and separated tables, Europe is quietly schooling the U.S., China and Latin America on how to rebuild in sustainable ways. In fact, this CBS News report shows China has simply turned up the old pollution engine to high to try and pull its economy back.
The different directions each country is taking on green rebuilding, in many ways mirroring the erratic ways each is handling the coronavirus, exposes the challenges we face even as we mourn the 350,000 killed by the virus in the past 150 days. As I explain in my Zeus column, climate is killing, too. We just aren't prepared to look.
Enjoy this week's stories.
Above: Flags of European nations fly outside Strasbourg station. Photo:
TeaMeister
/Flickr. 
---
Cometh the hour, cometh Timmermans. Europe's grand green plan.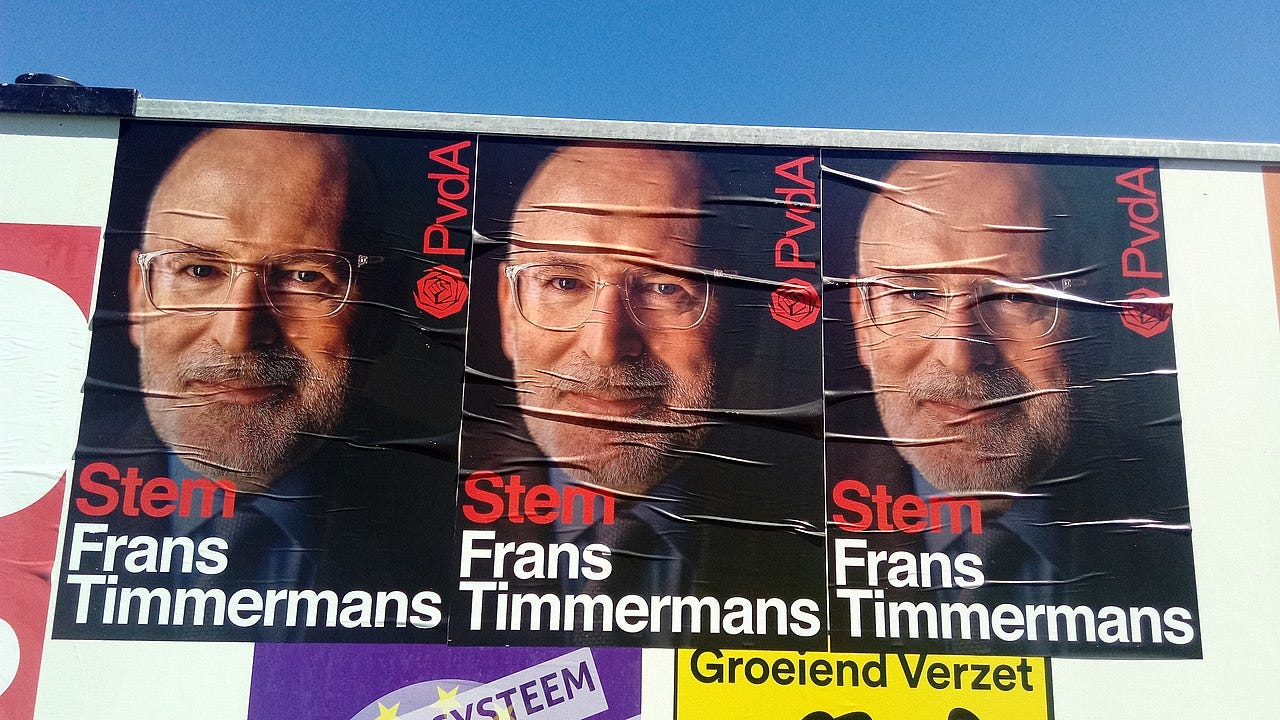 . . . . As China and the U.S. turned their backs on climate goals in their bailout and recovery packages, Europe made good on its promise, incorporating major green commitments into its €750 billion recovery plan for the EU. Stephen Rae analyzes the man whose job it will be to make it happen, EU Climate Commissioner Frans Timmermans. Hint: The secret ingredient is hydrogen fuel.
The Dutch Socialist, wearing his trademark suit and waistcoat in the Belgian summer, confirmed that like the €1.1 trillion EU budget program, 25% of the rescue grants (€500 billion) and loans (€250 billion) will have green strings attached.

Moreover, the entire package can only be spent on projects that can be shown to "do no harm" to the climate or biodiversity.
For more details of the package, read our original story Wednesday, below.
Quarter of €750 billion EU rescue package will be green
The EU's updated seven-year, €1 trillion budget proposal and €750 billion recovery plan both focus on transition to green and digital economies.
---
Zeus: Climate change - the silent killer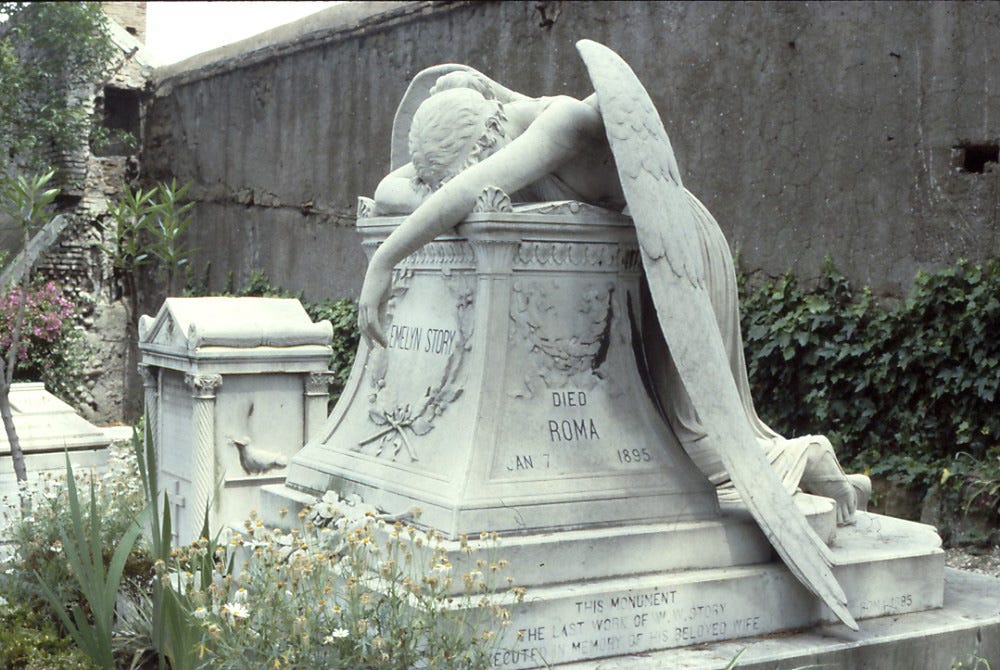 . . . . The grim milestone this week of 100,000 deaths in the U.S. from Covid-19, part of 350,000 lives lost worldwide in just the past few months, has left us both numb from loss and addicted to death rates, infection rates and all things data. In the climate space, data is also omnipresent, but there is no real way to measure deaths by climate change. If Covid-19 teaches us anything, it should be how to forecast the next threat, writes David Callaway. . . .
---
Green loans are growing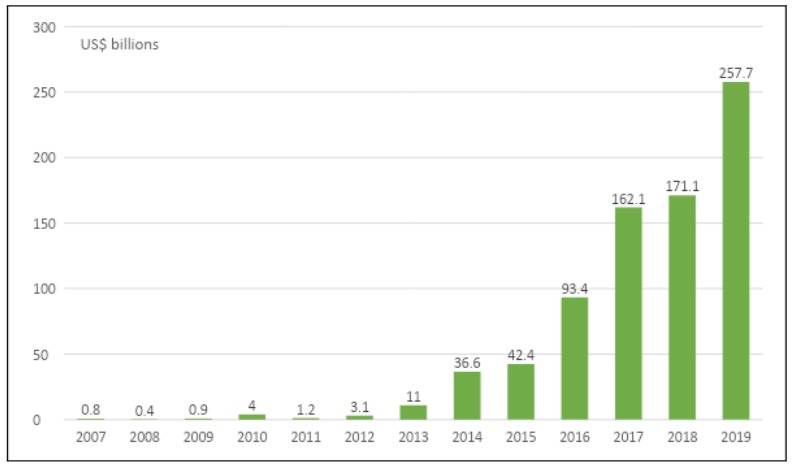 . . . . When Italian energy giant Enel Group issued a $1.5 billion bond linked to sustainable development goals last autumn, it caused a stir in the nascent green bond market because it included a penalty increase in its coupon, or interest payment, if it didn't meet the goals. Bond managers argued about whether a penalty was the right way to incentivize management, but all agreed it was a novel idea.
Henry Shilling, former head of sustainable research at Moody's Investors Service, writes the idea was just one of a host of new innovations in the green bond and green loans market as they rapidly develop.
As attention in the first quarter of 2020 shifted to address the Covid-19 outbreak, issuers from sovereigns to corporates more than doubled their issuance of social bonds. According to HSBC, social bonds volume more than doubled in March to $4.3 billion due to large pandemic-related bonds from development banks. . . .
---
Covid-19 threatens America Movil's green efforts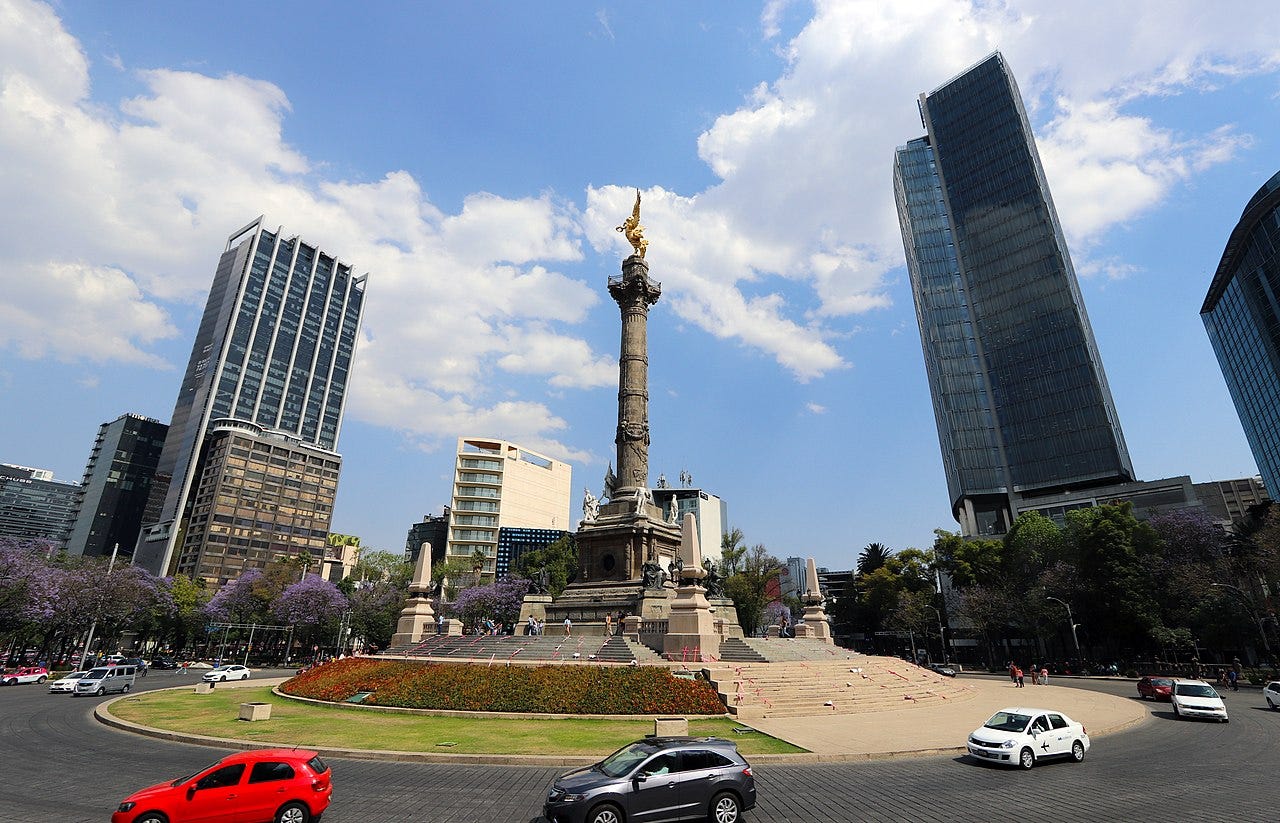 . . . . LatAm telecom giant American Movil was ahead of the pack on climate commitments, promising major changes to reduce greenhouse gases in its supply chains and operations. Then Covid-19 hit. Michael Molinski looks at how one giant company's best intentions are now threatened by economic realities.
In terms of industries, technology is not high on the list of industrial polluters like mining, energy and chemicals, but it is growing quickly. Cellphones and other smartphone-like devices are expected to overtake the rest of technology by 2040, according to a study from McMaster University in Canada. In fact, information technology's share of emissions are expected to grow from a global footprint of around 3% today to 14% by 2040. . . .
---
What makes ESG investing better?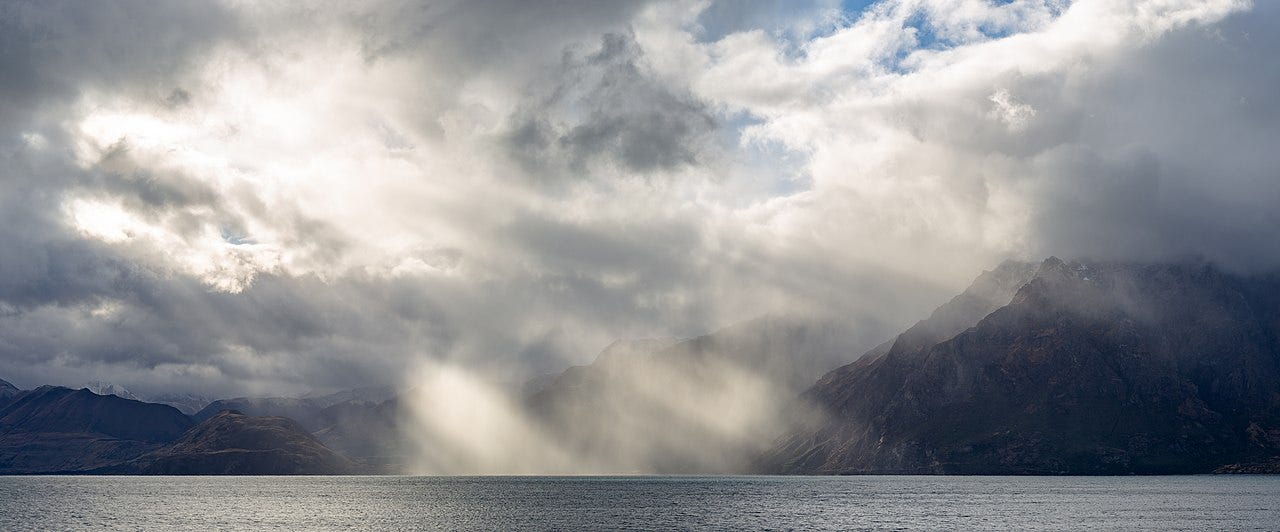 . . . . As the asset management world pores over the impressive returns of the environmental, social and governance (ESG) funds during the first quarter's market selloff, a few important characteristics are emerging, writes Tony Davidow.
In particular, companies which adhere to ESG policies tend to have better risk controls in place and tend to have less downside risk in their stocks, as well as the ability to perform better and generate higher dividends.
A lot will be made of the second-quarter numbers, which will feature strong performance across the stock market if April and May are anything to go on. If ESG funds and stocks can outperform in an up market, more heads may turn. . . .
---
News briefs: Millennials and ESG investing,
Electric oil tankers, ocean heat waves
Watch this: How pandemics are linked to climate change
Editor's picks:
Are millennials loving ESG investing?

Electric oil tanker? Japanese companies form consortium

Attenborough: 'Survival depends on co-operation'
---
Watch what you say . . . .
---
Latest findings: New research, studies and papers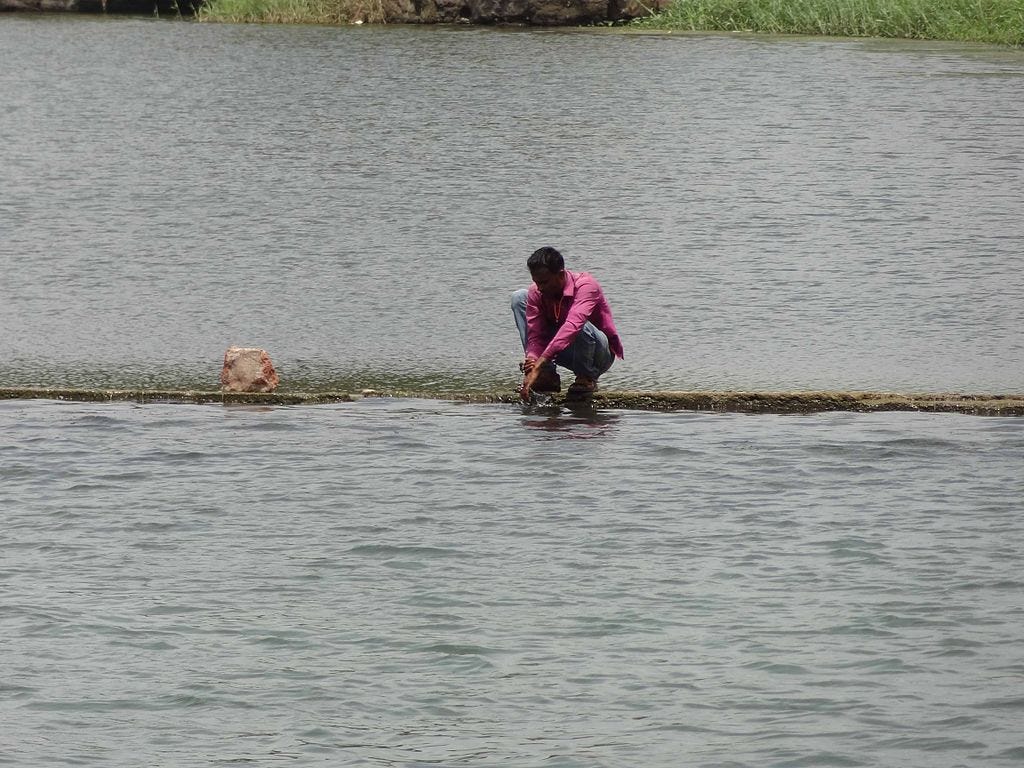 Climate change increases migration at the expense of the poor
In 2018, around 16 million people were displaced by extreme climate events. People from poorer countries flee more often as a result of climate events. Scientists at the Max Planck Institutes for Evolutionary Biology in Plön and Meteorology in Hamburg have used a climate game to investigate how extreme climate events combined with poverty affect the migration of people to rich countries if the participants are also expected to finance measures against climate change. In this economic experiment, the representatives of the wealthy countries were rarely able to stop climate change and migration. In contrast, the representatives of the poorer countries are prepared to support a minimum level of climate protection by the rich.
Science Daily/Max-Planck-Gesellschaft
Sustainable sanitation and gaps in global climate policy and financing
Although sanitation systems are fundamental for human health and sustainable development, limited focus has been placed on their contributions to climate mitigation and adaptation. The authors describe gaps in how sanitation is being addressed in mitigation and adaptation, discuss how this results in little inclusion of sanitation in climate policy and financing at the global level, and implications of these gaps for different sanitation systems and geographic regions.
Authors: Dickin, S., Bayoumi, M., Giné, R. et al.
Climate change: towards irreversibility
The Global Environmental Process runs meeting after meeting — no results. The global thermometer keeps rising, as Co2s do not decrease. The first manifestations of Hawking's irreversible change have appeared around the world. Only one major non-incremental policy would make a difference: close down coal power. (via SSRN) 
Author: Jan-Erik Lane, University of Geneva Department of Political Economics
American Based Research Journal/SSRN
Corporate choice of providers of voluntary carbon assurance
This study investigates corporate incentives for the choice of assurance providers of accounting firms versus non-accounting firms. … The overall findings suggest that the choice of assurance provider is a strategic decision, which aligns with a firm's overall corporate social responsibility goal. Our results should help practitioners, managers, and regulators understand the emerging audit practice and market. (via SSRN)
Authors: Rina Datt, Western Sydney University; Le Luo, University of Newcastle (Australia); Qingliang Tang, Western Sydney University - School of Business
International Journal of Auditing/SSRN
Photo: Vallabhdhootwtn/Wikipedia.
---
Data driven: Deviations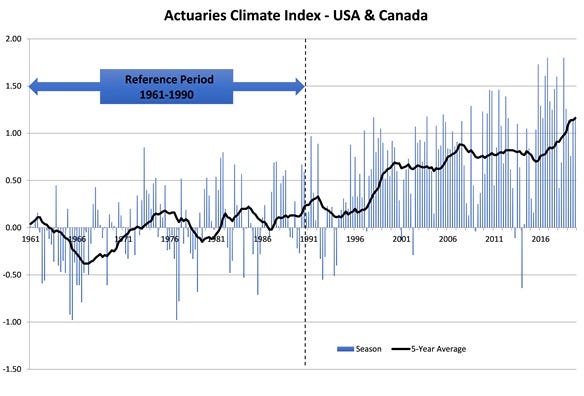 The Actuaries Climate Index has been updated with new quarterly data, revisions to initial data for previous periods, and annually updated values for the index's drought and sea level components. "The Actuaries Climate Index has been updated with data through fall 2019, providing the latest objective measures of how key climate and sea level components in Canada and the United States are deviating from historical norms," says Doug Collins, chair of the Climate Index Working Group. "This update reflects 2019 values for drought and sea level for the first time."
The Actuaries Climate Index is a measure of long-term changes across an array of observed weather extremes and sea level in Canada and the United States, expressed in units of difference (standard deviations) from the mean for a 30-year reference period from 1961 to 1990. Updated values are posted quarterly on ActuariesClimateIndex.org as data for each meteorological season become available.
---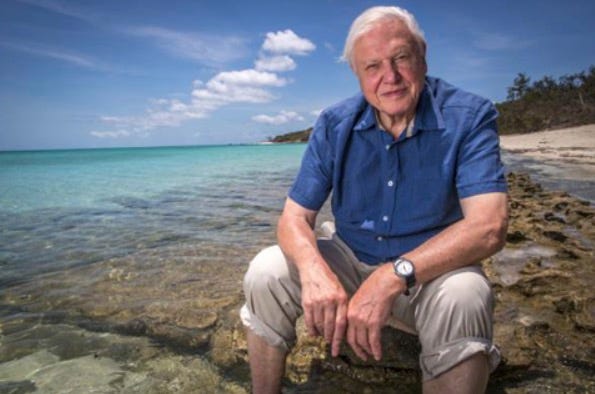 Words to live by . . . .
"I'm beginning to get a feeling that, for the first time, the nations of the world are beginning to see that survival depends on co-operation. If that happens, that's going to be a first in human history." — Sir David Attenborough, speaking of the connection between coronavirus and the need to pursue climate change solutions.
Above: David Attenborough at the Great Barrier Reef, 2015. Photo: Australia's Dept. of Foreign Affairs and Trade.