Climate racism, airline bailout breaks, and the tale of the Belgian minister's short hop
Welcome to Callaway Climate Insights. We're now publishing twice a week as readership and coverage grow. Enjoy and please share to bring on your friends and colleagues.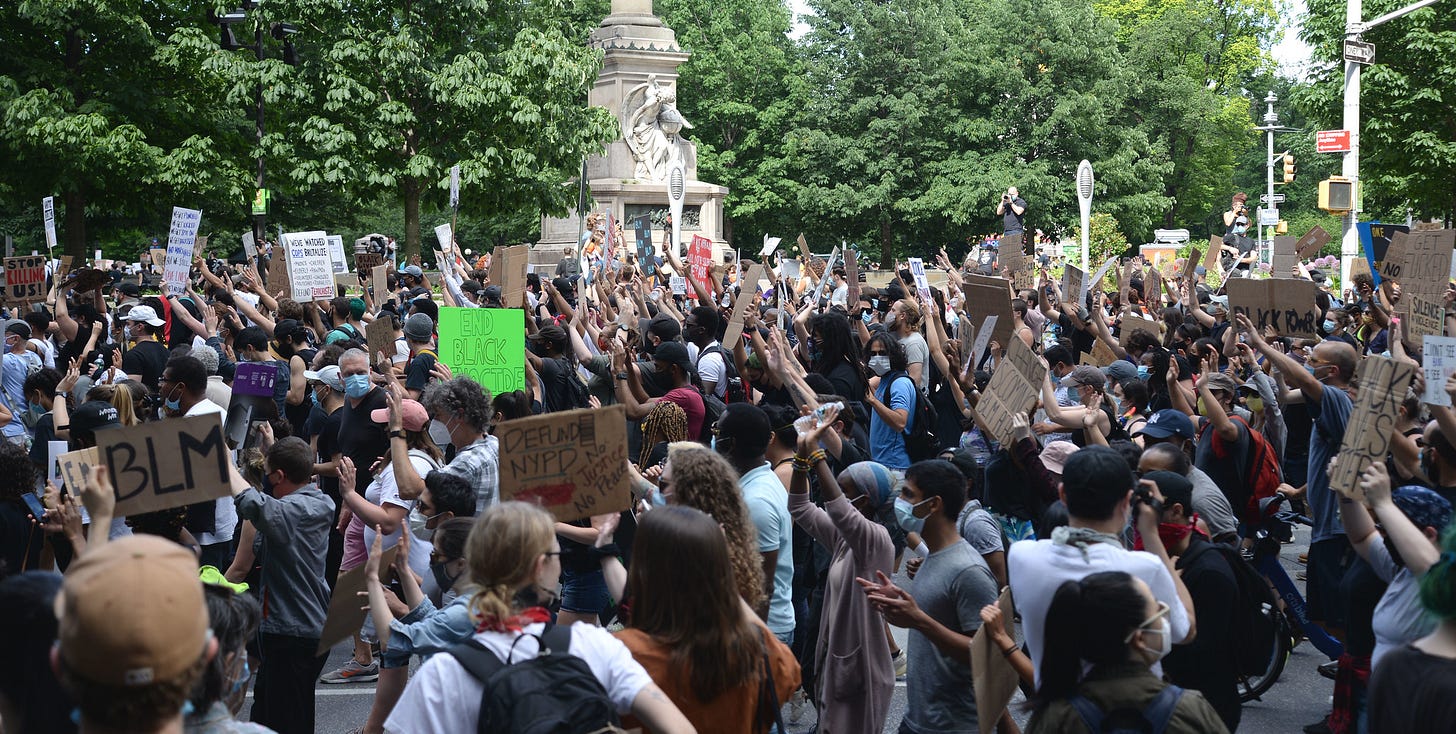 One of the many welcome ripples from this summer's Black Lives Matter protests has been a renewed focus on environmental racism. It's no secret that black vulnerability to Covid-19 is caused in part by the polluted communities many blacks live in. Studies have shown for years that a disproportionate amount of toxic waste and other pollutants are dumped in poorer neighborhoods nationwide.
This week, the National Black Environmental Justice Network (NBEJN), first organized in 1999, re-launched to spotlight blacks' right to breathe healthy air in their communities, along with other obvious rights they have been systematically denied.
Read the NBEJN's news release.
As climate change forces migrations in the U.S. and worldwide, fair treatment of the climate refugees and anyone in communities affected will become a much bigger issue. Our own Michael Molinski recently profiled attempts to transform Miami's Little Haiti neighborhood, as rising sea levels threaten the wealthy coastal areas. This one, as they say, has legs.
Enjoy our second edition this week, with our take on carbon taxes, how the European airlines used Covid-19 to dodge stricter emissions regulations, and a lesson in water capture and re-storage from a pair of unlikely suspects. Stories below.
And in case you missed it, here's Tuesday's edition of Callaway Climate Insights.
Above, a Black Lives Matter march June 7, New York City. Photo:
Felton Davis
/Flickr.
---
ZEUS: Carbon taxes aren't the answer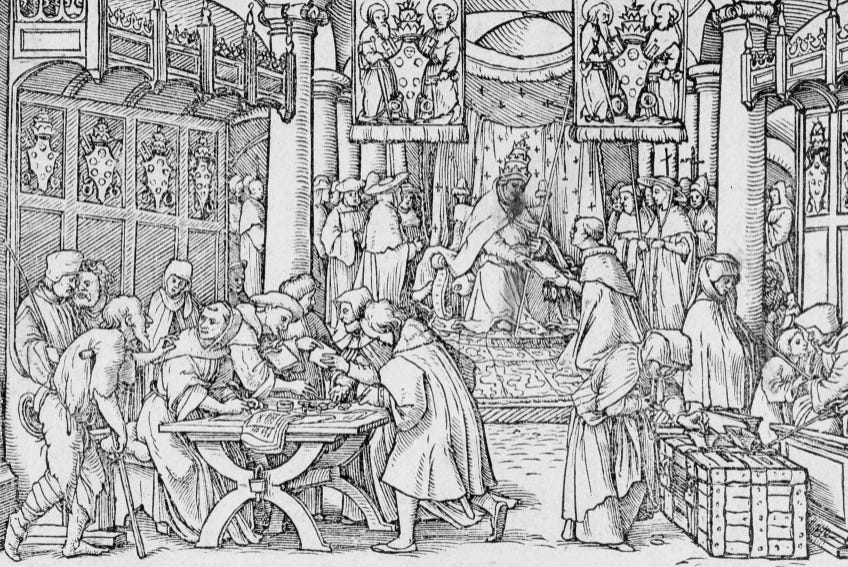 Some compare carbon offsets to the medieval church practice of selling indulgences.
. . . . In the void of progress toward a globalized carbon offset market, caused by Covid-19's delay of international meetings and summits, some countries are experimenting with carbon taxes — particularly tied to air travel. While the idea of passengers paying a small tax to help offset airline carbon costs sounds attractive to governments, it's a step away from work dedicated to a creating a transparent global market for climate innovations, writes David Callaway.
---
European notebook: Airlines get a climate pass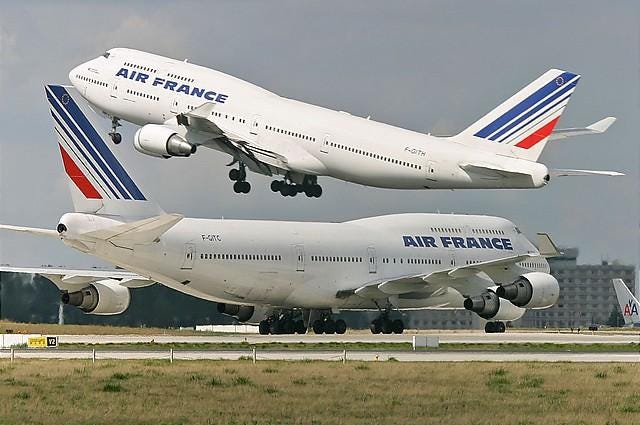 . . . . Europe's airlines breathed a sigh of relief this week when they were let off the hook of using this year's Covid-ravaged traffic numbers as a baseline from which to measure future progress, writes Stephen Rae from Dublin. The ability for airlines to use 2019 traffic numbers — a record year — will save them some $15 billion in carbon offset costs in the next few years, analysts estimate.
Plus, while bailout plans for airlines in Austria and France call for some action on short-haul flights, one Belgian minister made headlines for hopping a flight for 40 kilometers at the request of an entrepreneur.
Also, Europe's Green Recovery will next month move forward with plans for an integrated and resilient energy system shifting between gas and electricity that will help wean industries and households away from fossil fuels more quickly. . . .
---
Coca-Cola and PepsiCo, criticized for plastics, show climate chops with water conservation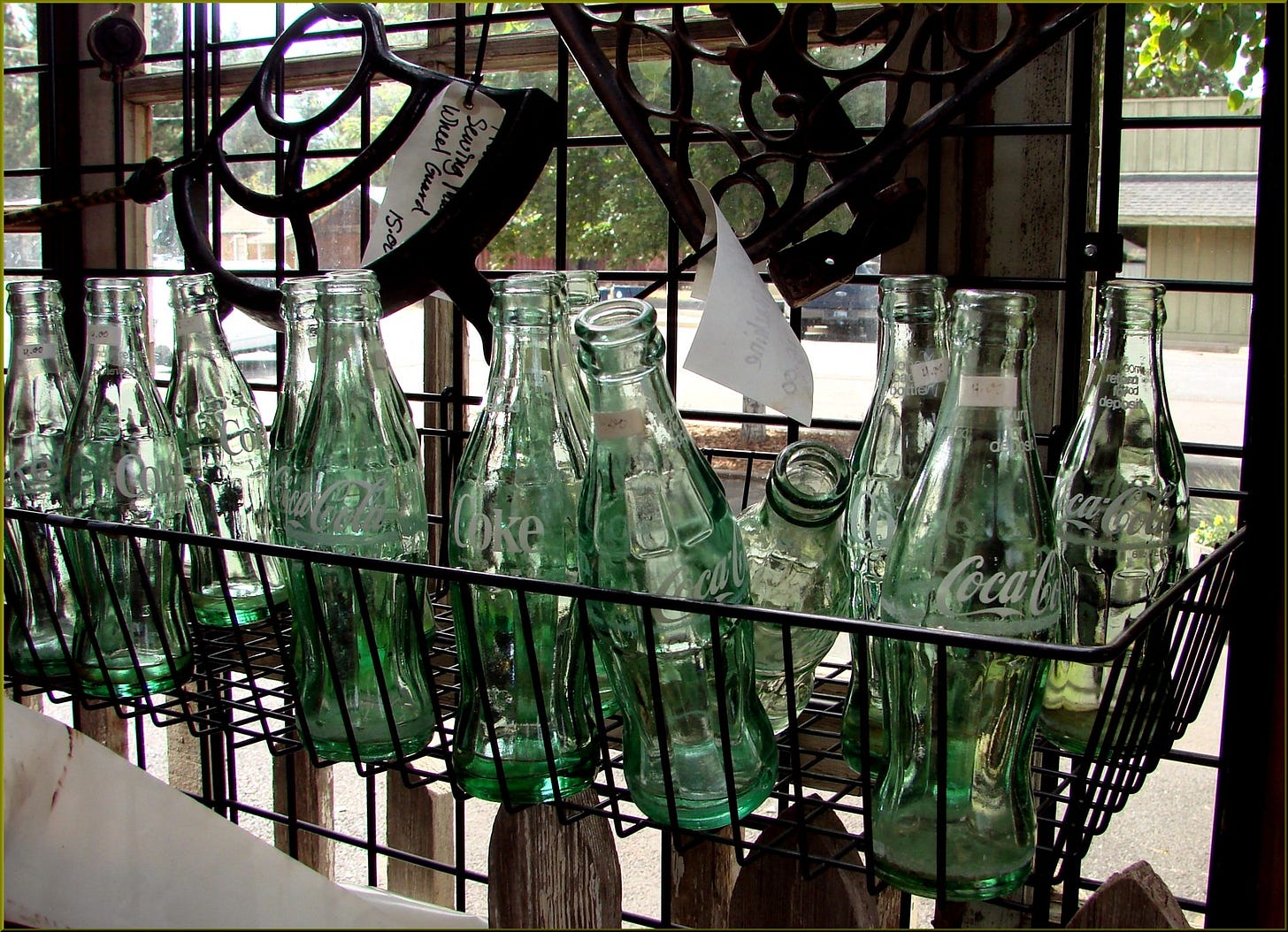 . . . . When you're using almost 50 billion gallons of water a year in your businesses, water conservation becomes more than an ideal; it's a strategic imperative. Coca-Cola Co. and PepsiCo often take environmental criticism for their reliance on plastics. But the beverage giants each are spending millions on water capture, storage, and re-usage in their supply chains, in ways that other businesses can learn from.
Carl Winfield takes a measure of how each is investing to preserve the water it uses in a world where that water will continue to get more valuable. . . .
The pair consumed a combined total of 49 billion gallons of water in their workflow, according to their responses to the CDP's Water Security Questionnaire for 2019. With almost 70% of the global carbonated beverage market between them, both companies have reexamined their entire supply chains — including agriculture, beverages, food, and sanitation —  to locate, capture and restore billions of gallons of water. . . .
---
10 U.S. oil companies likely to still be thriving in 2030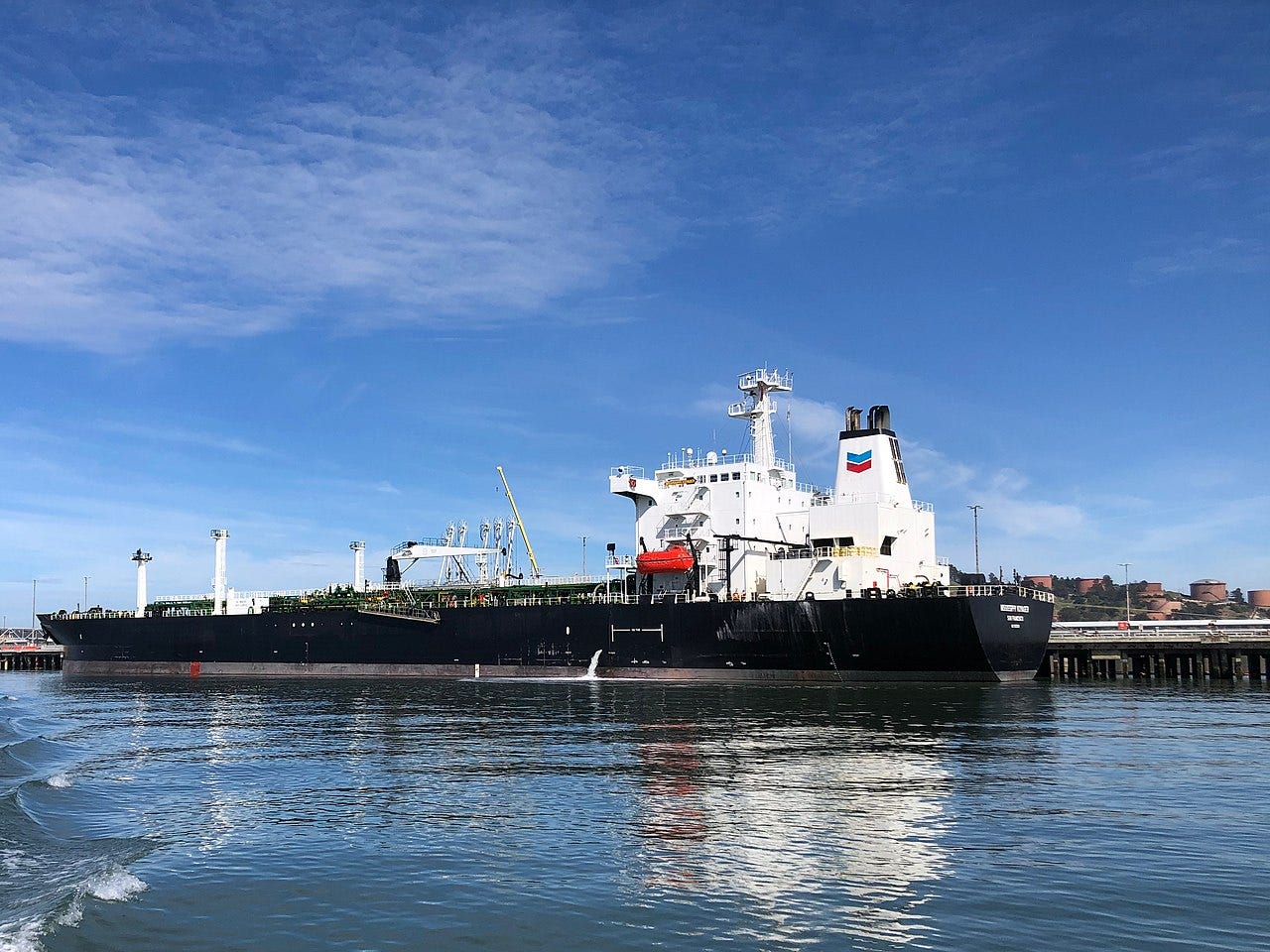 . . . . Our partners at 24/7 Wall St. report that while many investors have begun avoiding oil and gas stocks due to their direct exposure to and role in fossil fuels, another group of investors is still looking for the companies that can survive as things are for the next decade or longer. Take a look at the special report, 10 U.S. oil companies still likely to thrive in 2030. . . .
Above, Chevron tanker at Richmond, Calif. Photo: Dreamyshade/Wikipedia.
---
News briefs: 
$10 million climate change contest, s
ustainable recovery, and a new
UN report on pandemic risks
Watch this: Seagrass — an unexpected climate change solution
From the U.N. Environment Programme: Healthy seagrasses provides opportunities to mitigate climate change, adapt to future changes, build resilience and offer multiple additional societal benefits.
Editor's picks:
The power sector and COVID-19: Planning for a sustainable recovery

2030 Climate Challenge Competition: $10 million for big ideas

Japan's megabanks must lead on sustainability
---
Data driven: Big gulp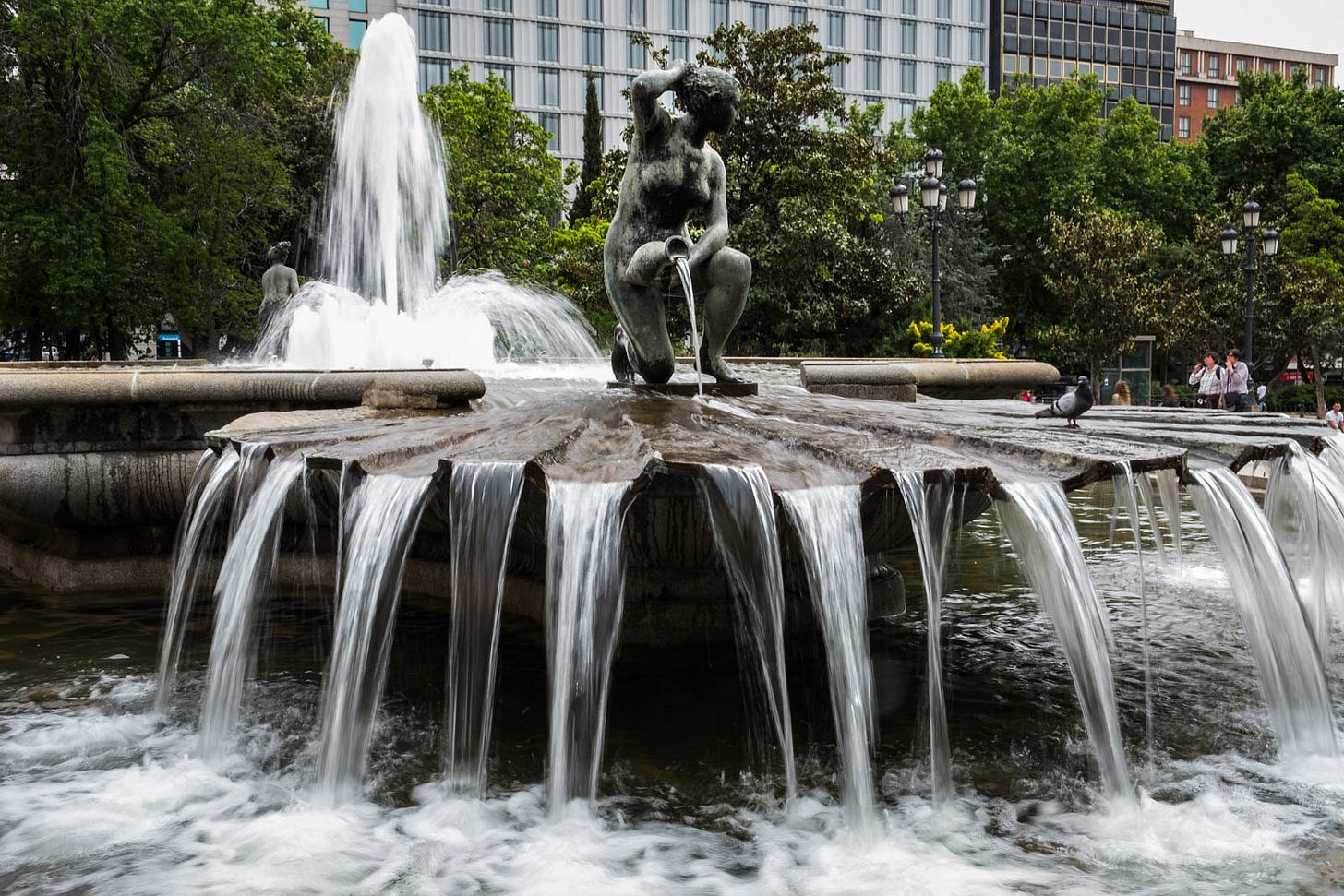 How much water do human around the world use? So far this year (up to 9 a.m. Pacific on June 11), we have used 1,938,871 megaliters (1 megaliter = 1 million liters).
Withdrawals for irrigation are nearly 70% of the total withdrawn for human uses, those for industry 20%, and those for municipal use about 10%, according to Worldometers.info. Sources: Global Water Outlook to 2025 — International Food Policy Research Institute and the International Water Management Institute, and the World Water Council.
Above, Plaza de España, Madrid. Photo:
Waywuwei
/Flickr.
---
Latest findings: New research, studies and papers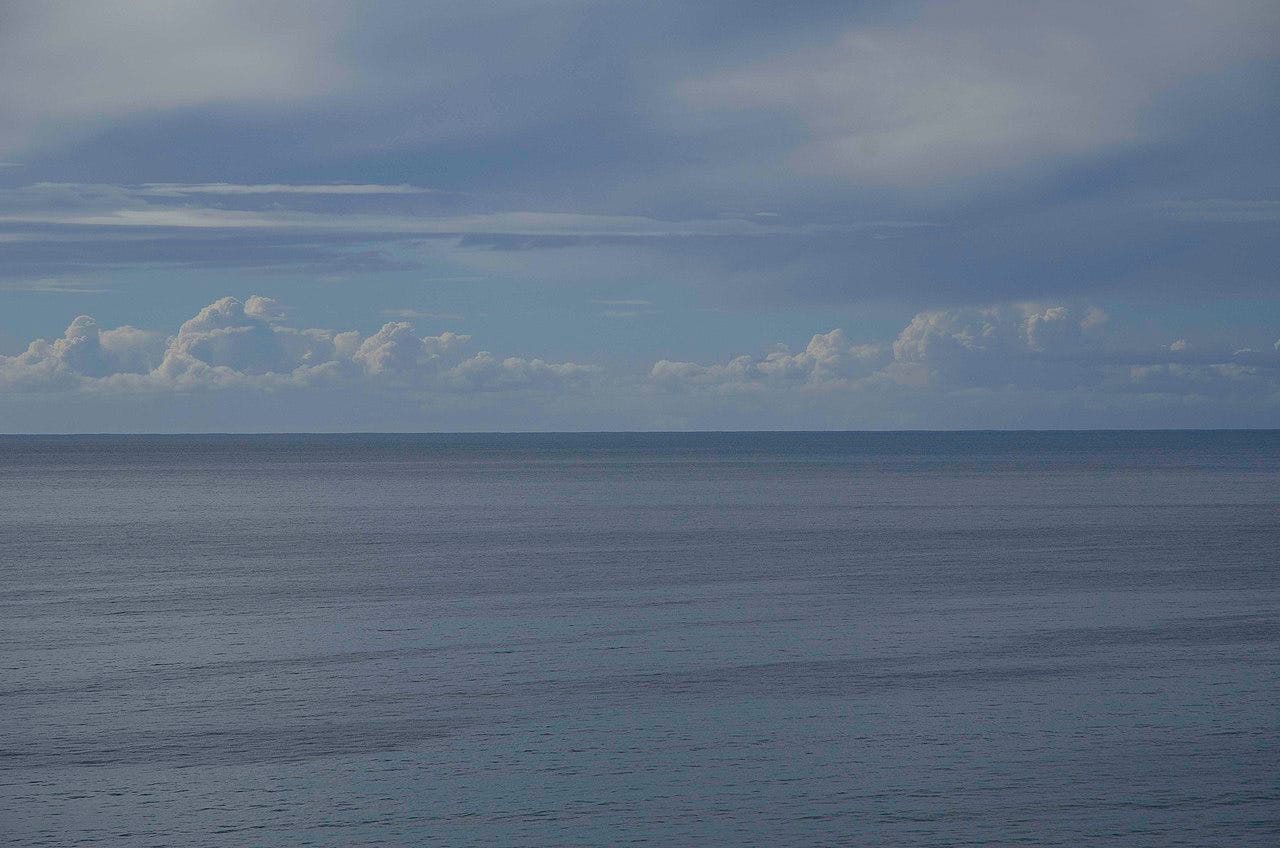 Take a deep breath: Boundary layer air over the Southern Ocean is 'pristine.'
Guess where the cleanest air on earth is
Atmospheric scientist Sonia Kreidenweis of Colorado State University and her colleagues have identified an atmospheric region unchanged by human-related activities. The National Science Foundation-funded work was part of the first study to measure the bioaerosol composition of the Southern Ocean south of 40 degrees south latitude. Samples were collected during the NSF-funded SOCRATES field campaign.
The team found that the boundary layer air that feeds lower clouds over the Southern Ocean is pristine — free from particles, called aerosols, that are produced by human activities or transported from distant lands. The findings are published in Proceedings of the National Academy of Sciences.
A coherent system of climate governance emerges, driven by business
Initiatives by private actor groups to cut carbon emissions, adopt climate-smart agriculture practices and increase renewable energy are growing in scope and ambition. Although links exist with public policy, these actions are not mandated by public law. Instead, participation is driven by a complex mix of other compelling motivations, including pressure from investors and the public, maintaining access to markets, and a growing economic and social case for climate action. This paper presents the hypothesis that these growing private efforts, when examined collectively, begin to take on the attributes and functions of a system of governance that could be vital to societal decarbonization. 
Author: Louis Leonard, Environmental Law Institute
Border carbon adjustments in a post-Paris world
With the adoption of the Paris Agreement in 2015, nations ushered in a new era of international climate change cooperation. To meet the Agreement's goals, countries need to adopt increasingly ambitious national emissions control pledges. While the Agreement covers all countries, ambition levels and the implementation of policy measures will likely vary. Any unevenness in ambition or implementation will increase pressure on policy makers to prevent loss of competitiveness, relocation of carbon-intensive production to other countries (carbon leakage), and free rider behavior. Addressing these issues will likely require measures providing some form of remedy for producers subject to carbon constraints. This paper focuses on one such proposal: border carbon adjustments, which are charges levied on the greenhouse gases emitted during the production of a good. In recent years, policy makers have increasingly pushed for the development of a carbon charge imposed at the border. However, if border adjustments are implemented, policy makers need to address concerns about violating international trade law. This paper outlines how such a design could be developed.
Authors: Harro van Asselt, University of Eastern Finland School of Law; Michael A. Mehling, MIT Center for Energy and Environmental Policy Research
In: Daniel Esty and Susan Biniaz (Eds.), Cool Heads in a Warming World: How Trade Policy Can Help Fight Climate Change. New Haven, Conn.: Yale Center for Environmental Law & Policy, 2020/via SSRN
Above, the Southern Ocean. Photo: Les Olson/Wikipedia.
---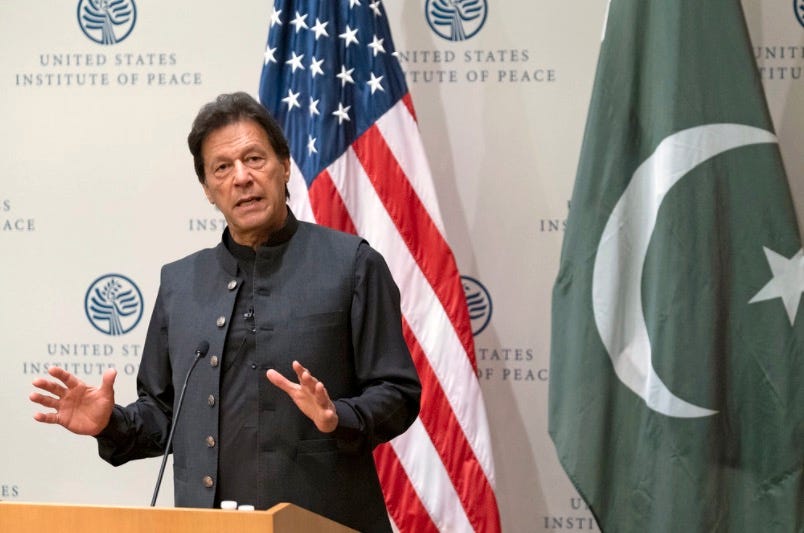 Words to live by . . . .
"I feel that there is a lack of seriousness. Perhaps world leaders do not realize the urgency of the situation. We have a lot of ideas, but as someone said, 'ideas without funding is mere hallucination.'" — Imran Khan, prime minister of Pakistan.