Covid and the coming travel overhaul, latest ESG results, and what would Isaac Newton do
Welcome to Callaway Climate Insights. We've got a host of new investment ideas this week, and our first scoop! Enjoy, and remember -- insights are for sharing.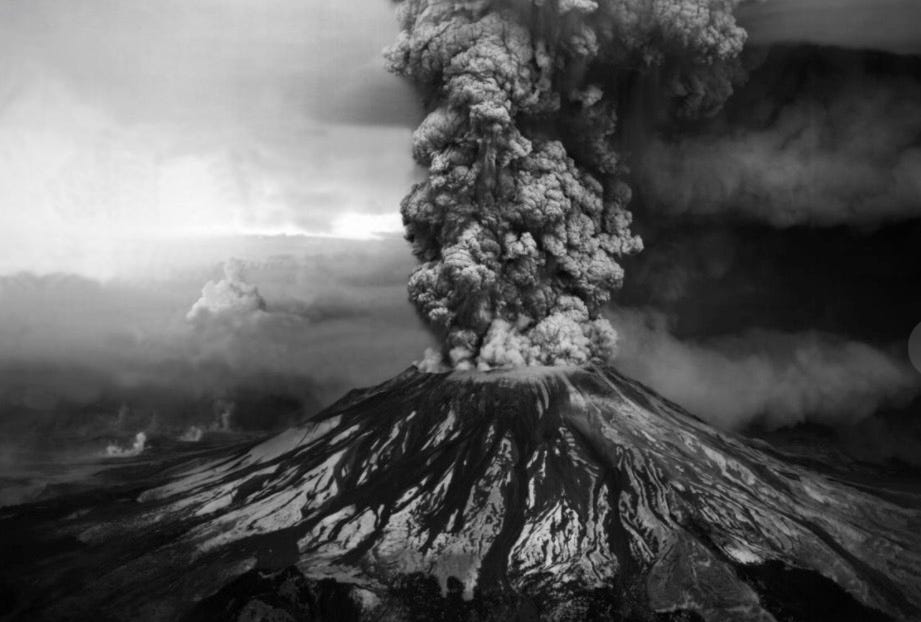 While virtually attending my niece Emeline Callaway's graduation from the University of Virginia this week, I was struck by a fascinating Isaac Newton anecdote from one of the economics professors.
Seems the famous scientist was a student at Cambridge University in 1665 during the Great Plague and, like students the world over today, was forced to take time off when the campus closed. During his time off, Newton invented differential calculus, developed the theory of gravity, and achieved new ground in the science of optics.
No pressure on the UVA students, he joked. Or the rest of us bingeing on Netflix. Indeed, climate change reminds us this week in dramatic fashion that it rolls on despite what we're doing. Record flooding in Michigan, a massive cyclone hitting coastal India and Bangladesh, and tropical storm Arthur lashing the coast of North Carolina all left their marks.
To top it off, this week marks the 40th anniversary of the eruption of Mount St. Helens in Washington State, which for those of us alive at the time will always serve as one of the most awesome demonstrations of nature's force in memory. Looking back at the Mount St. Helens eruption - YouTube
The innovations, green strategies, and investment opportunities in this week's newsletter are dedicated to understanding that power, and to that little bit of Isaac Newton in all of us lockdown warriors.
Above, plinian eruption column from May 18, 1980, Mount St. Helens. Photo: USGS.
---
Zeus: Green travel revolution starts now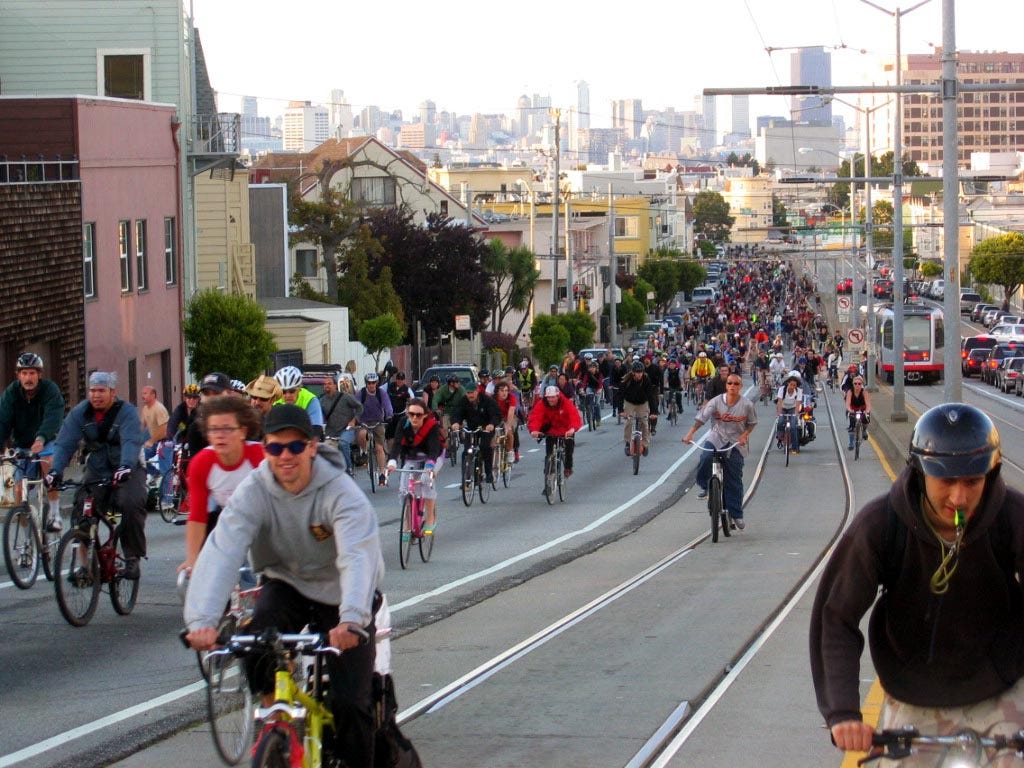 . . . . While eliminating the use of fossil fuels remains the most productive way to reduce the expected impacts of climate change, most of us will notice the coming changes and innovations in the travel infrastructure of our cities. Plans announced in Spain this week and a massive investment coming next week from the European Union in a green recovery call for huge investments in electric vehicles, as well a "renaissance in rail travel" and a reduction in short-haul flights.
An overhaul in our buildings infrastructure (especially in ancient Europe) and the clearing out of city centers for pedestrians and bikes will not only alter how we live together, but create enormous opportunities for investors in everything from efficient energy projects to charging stations and bike sharing. We all have our opinions on Tesla (TSLA), but there's no doubt it's as big an investment story as a climate one. . . .
---
Exclusive: Details of Europe's green recovery plan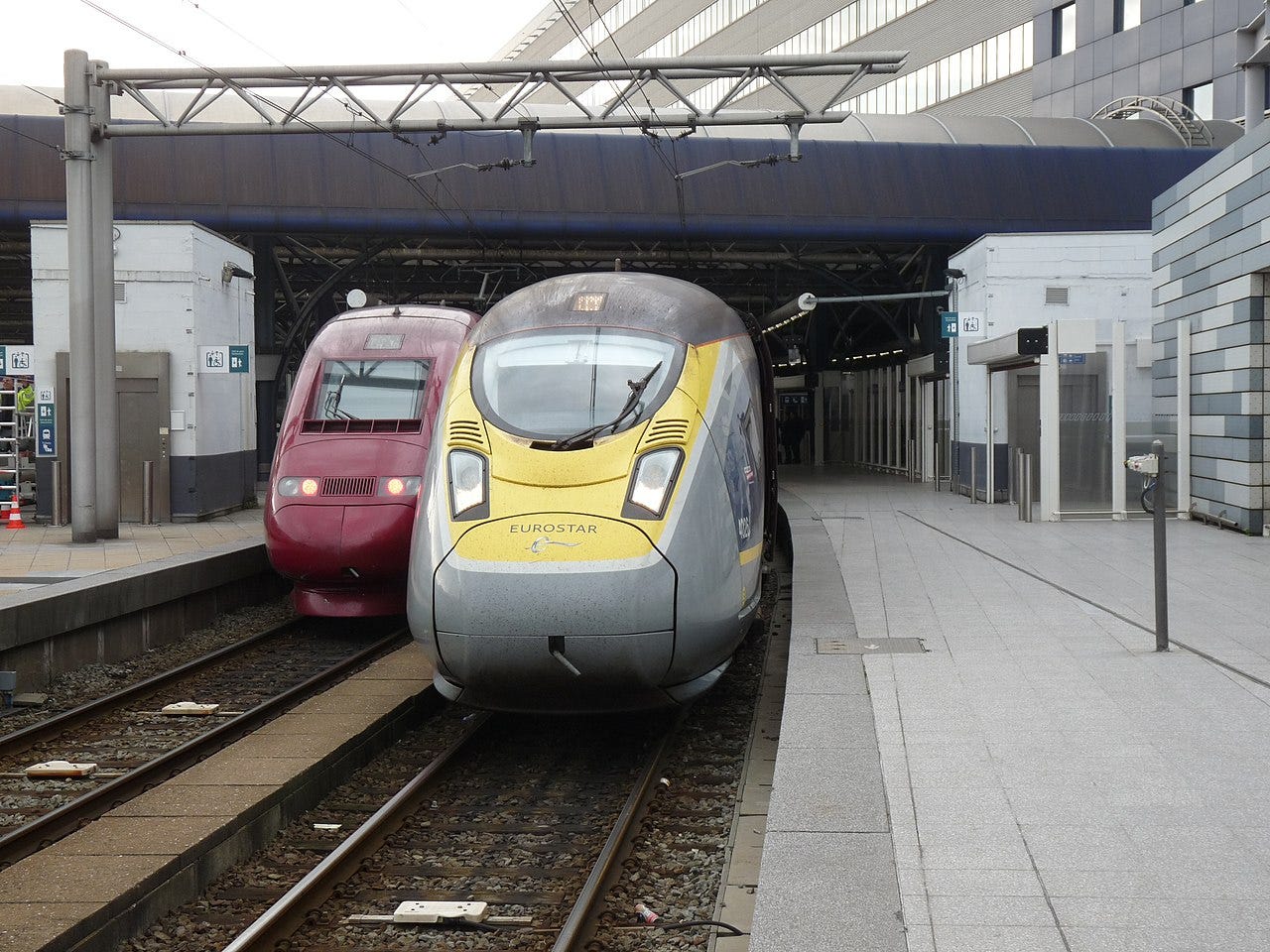 . . . . In an exclusive for Callaway Climate Insights, Stephen Rae previews the five pillars of a massive green recovery plan expected to be announced in Brussels next week as part of a €1 trillion ($1.1 trillion) stimulus package to boost economies ravaged by Covid-19. If you like it, please share. . . .
Insiders at the EU headquarters outlined to Callaway Climate Insights how the recovery from the Covid-19 pandemic will have the European Green Deal at its heart. The Green Deal is the carbon-neutral-by-2050 vision championed by Commission President Ursula von der Leyen.

The plan comes as German Chancellor Angela Merkel and French President Emmanuel Macron this week committed to anchoring Europe's recovery packages to green priorities. Both said stimulus packages must be supported by grants as well as loans — a major step, particularly by the Germans who have traditionally resisted grant aid as part of Europe's monetary armory. . . .
---
The bait-and-switch of the carbon offset market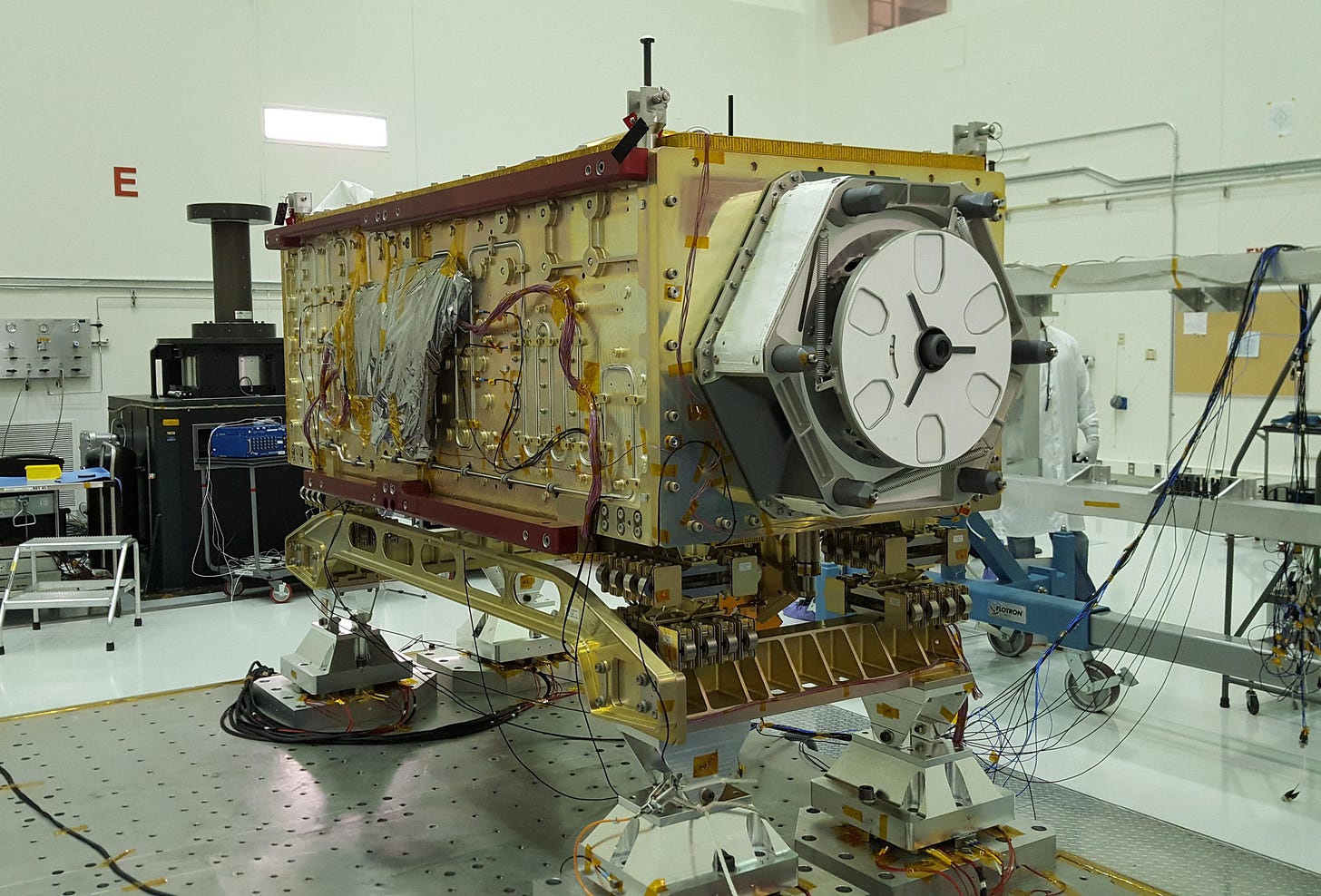 . . . . The ability for emitters of deadly pollutants to pay for their activities by investing in carbon capture storage projects, known as the carbon offset market, has long been controversial, but is growing rapidly and is estimated at somewhere between $40 billion and $120 billion, writes Mark Hulbert.
Yet Mark's data analysis shows the offset part of the equation, particularly in the field of soil carbon sequestration, is heavily over-weighted to reward over risk for the polluters, which would at some point require a correction. . . .
---
Developing an ESG scorecard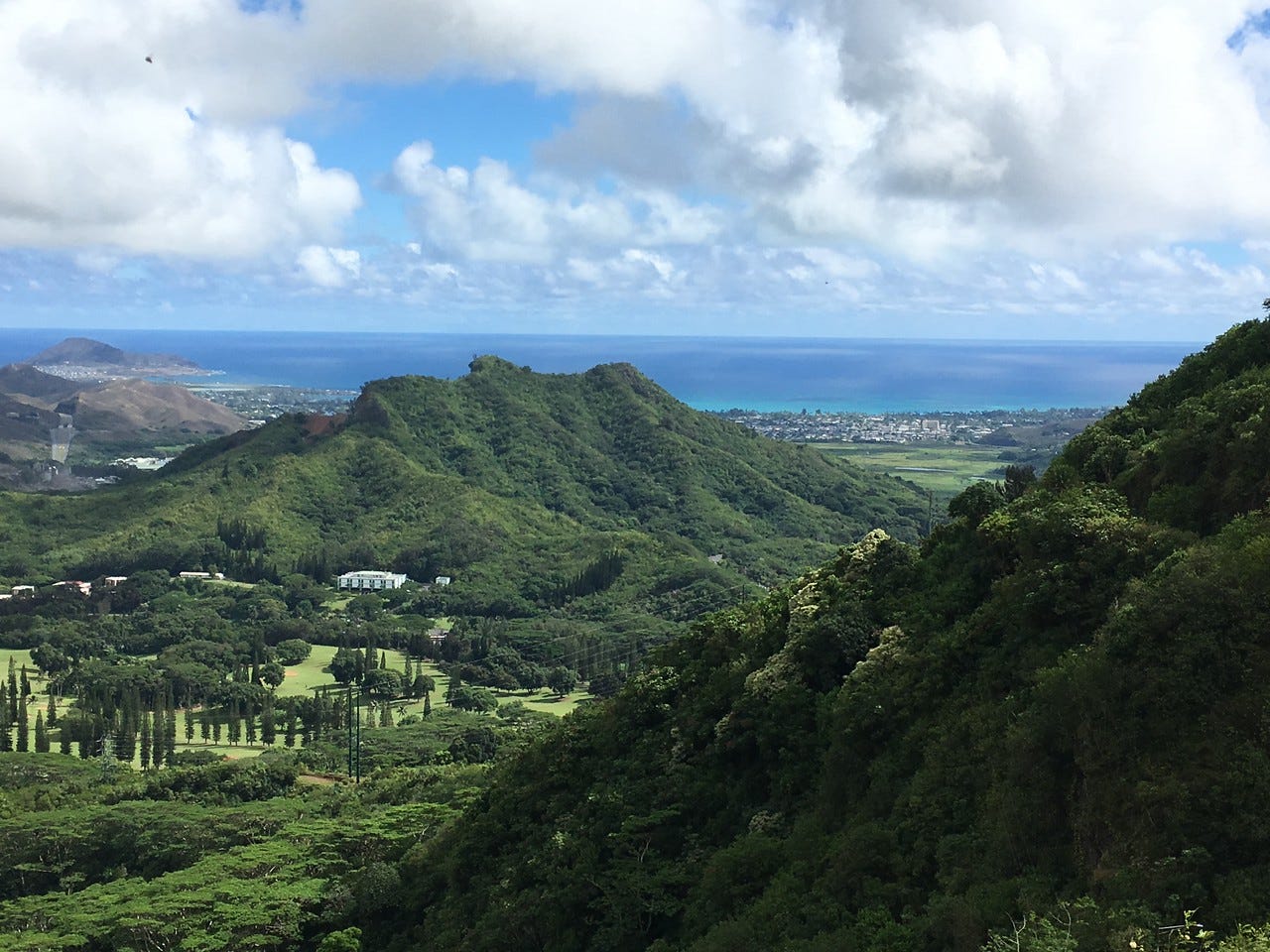 . . . . Margaret Towle, a managing director at Avrio Technology, argues in a special guest column that investors in the emerging environmental, social and governance (ESG) universe need to view it as an "analytical tool," not an asset class or investment factor when selecting companies to buy.
Towle, who is developing an ESG scorecard with Avrio, describes the process the firm uses and illustrates in a couple of examples how investors should look at companies through an ESG lens. She also says the selection process should be as transparent as the information investors expect from any of their holdings.
If asset managers desire greater corporate disclosure and transparency, then they must be willing to disclose their methods and conclusions. . . .
Speaking of ESG, Henry Shilling, former head of sustainable research at Moody's, is out this week with a breakdown of ESG fund performance in April on his website, Sustainableinvest.com. The breakdown includes results of how many of the top 60 sustainable funds incorporate ESG strategies and what types. Check it out here.
---
Lufthansa backs Swiss effort to develop carbon-neutral aviation fuel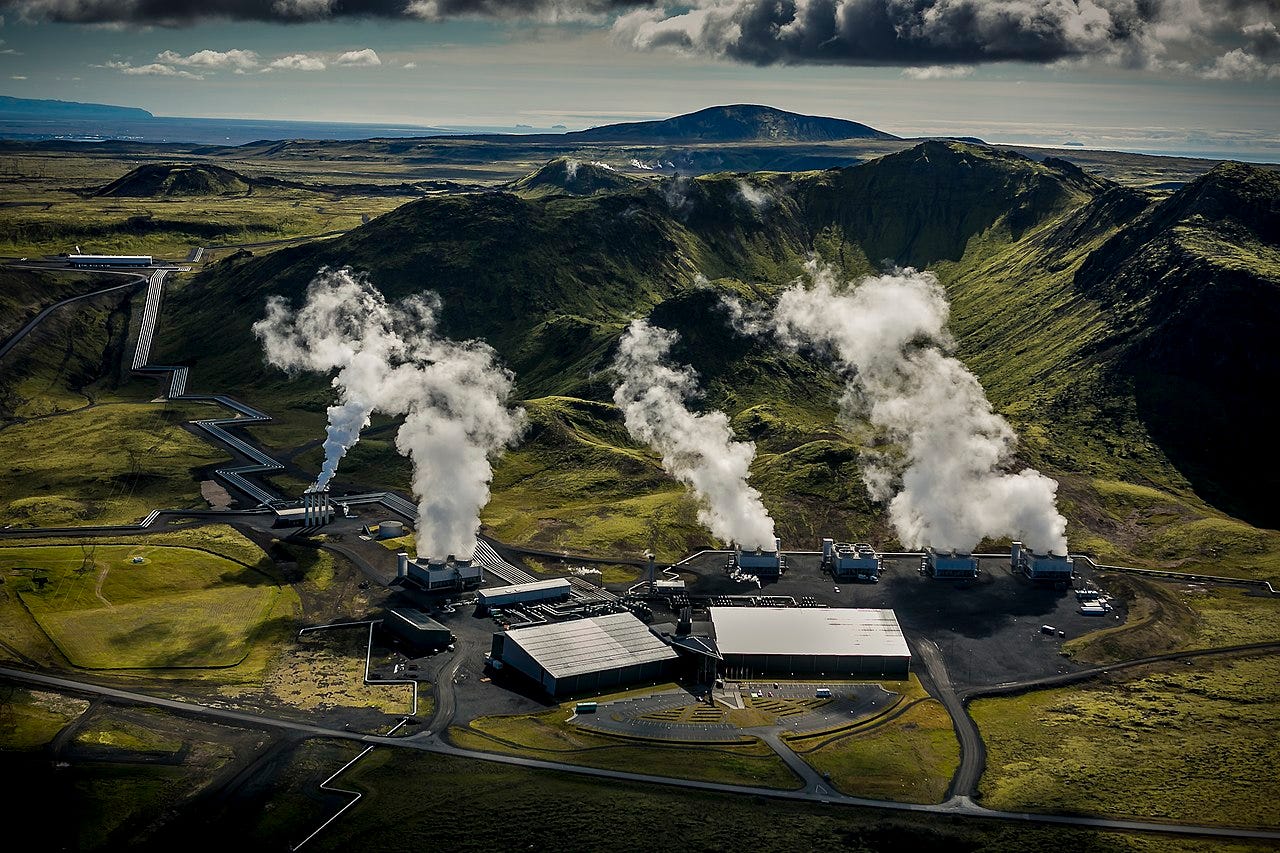 . . . . Two startups tied to the Federal Institute of Technology in Zurich are at the heart of an ambitious collaboration with German airline giant Lufthansa to create more sustainable jet fuel by extracting carbon dioxide from the air and heating it into synthesis gas with solar mirrors, writes Darrell Delamaide.
Climeworks and Synhelion have both made names for themselves in other energy endeavors and are now turning to a major problem in terms of jet fuel emissions, which currently account for about 2% of greenhouse gases.
The combination of Lufthansa's industry muscle and the innovative technologies developed at the Zurich institute can help solve the vexing problem of jet fuel emissions. It's an issue batteries or photovoltaic panels can't fix. . . .
---
Strong showing for Phillips 66 climate proxy encourages activists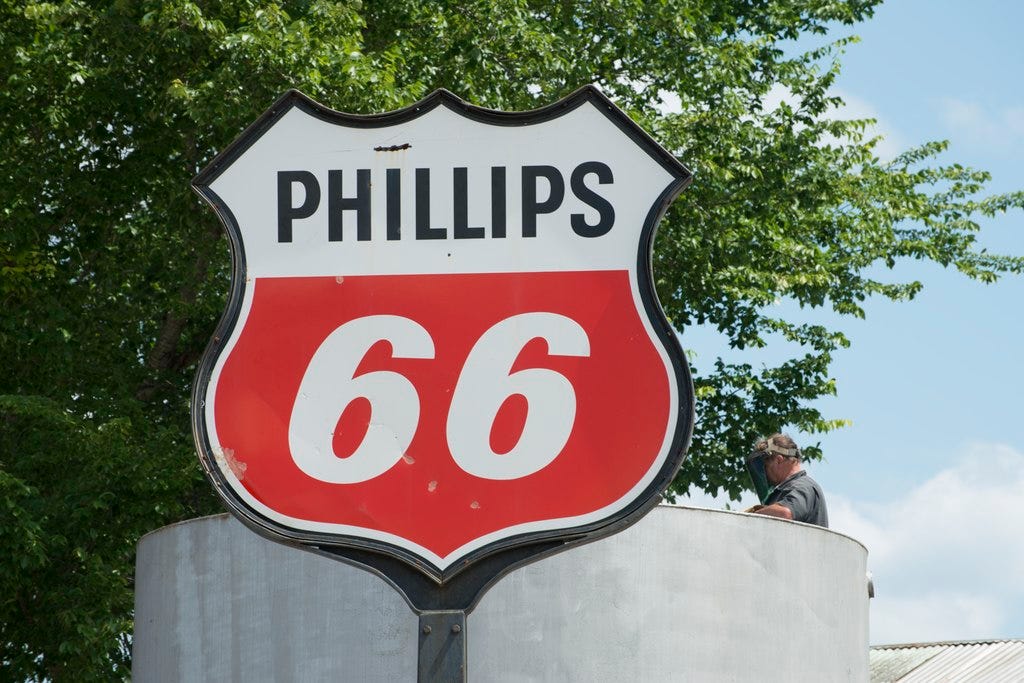 . . . . As proxy season campaigns against major banks and oil companies take on a more virtual flavor this year, activist investors are taking heart from the strong showing for a climate change-related shareholder proposal earlier this month at Phillips 66's (PSX) annual meeting. 
Shareholder proposals seeking information on corporate actions to comply with the Paris Accord's goal (to keep the increase in global average temperature to less than 2° C.) have been among the most frequently filed climate change issues this year. Slightly more than half of the proposals to U.S. firms were still active as of last month, according to As You Sow data. . . .
Above: Vintage Phillips 66 gas station sign along a road in East Texas. Photo: Library of Congress.
---
If you read only one thing . . .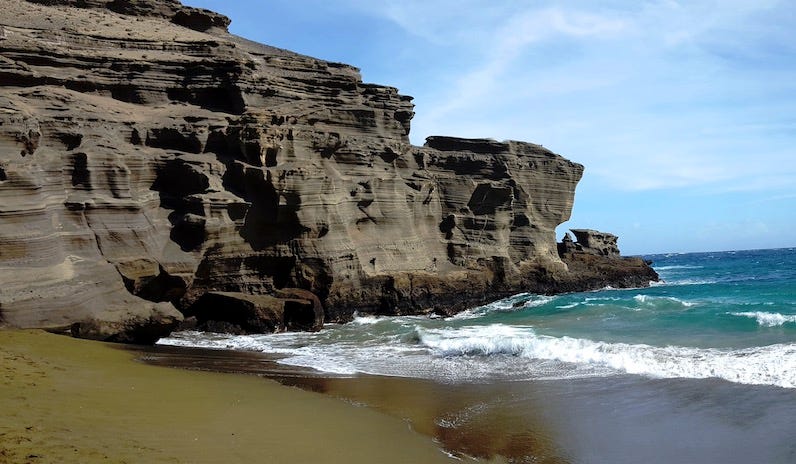 . . . . Investigative reporter, cyber security expert, and longtime friend Joseph Menn, author of Cult of the Dead Cow, is out with a great climate change piece this week on the investments made by Silicon Valley payments technology company Stripe to fight climate change.
Rather than just buy carbon offsets (the issues with which Mark Hulbert describes above), Stripe is directly investing in several innovative projects and companies, including Swiss-based Climeworks, which Darrell Delamaide wrote about, also above. Menn's piece is a well-written profile of how one company is doing it differently. . . .
Above, Hawaii's Papakōlea Beach, with its distinct green olivine coloring. Photo: Natarajanganesan/Wikipedia.
---
News briefs: BlackRock, Amazon, JPMorgan Chase, Ford and more
Watch this: Climate challenges Chernobyl
Editor's picks:
Amazon announces 5 utility-scale solar projects to power global operations

BlackRock's votes on climate change challenged

Ford's bright idea for solar-panel car cover

Dow plant, homes threatened by Michigan dam failure, flooding
---
Climate change threatens our national identity in historic parks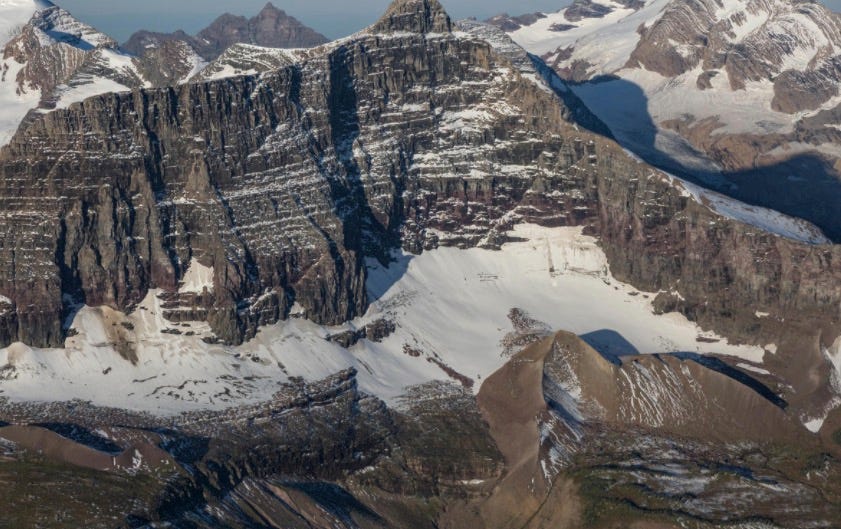 . . . . In honor of Memorial Day in the U.S., Michael Molinski takes a look at the threat climate change is posing to our national parks, and which parks may be at the most immediate risk. In short, better go when the lockdown eases. They're going to be different in 20 years. . . .
---
Data driven: Where's the beef?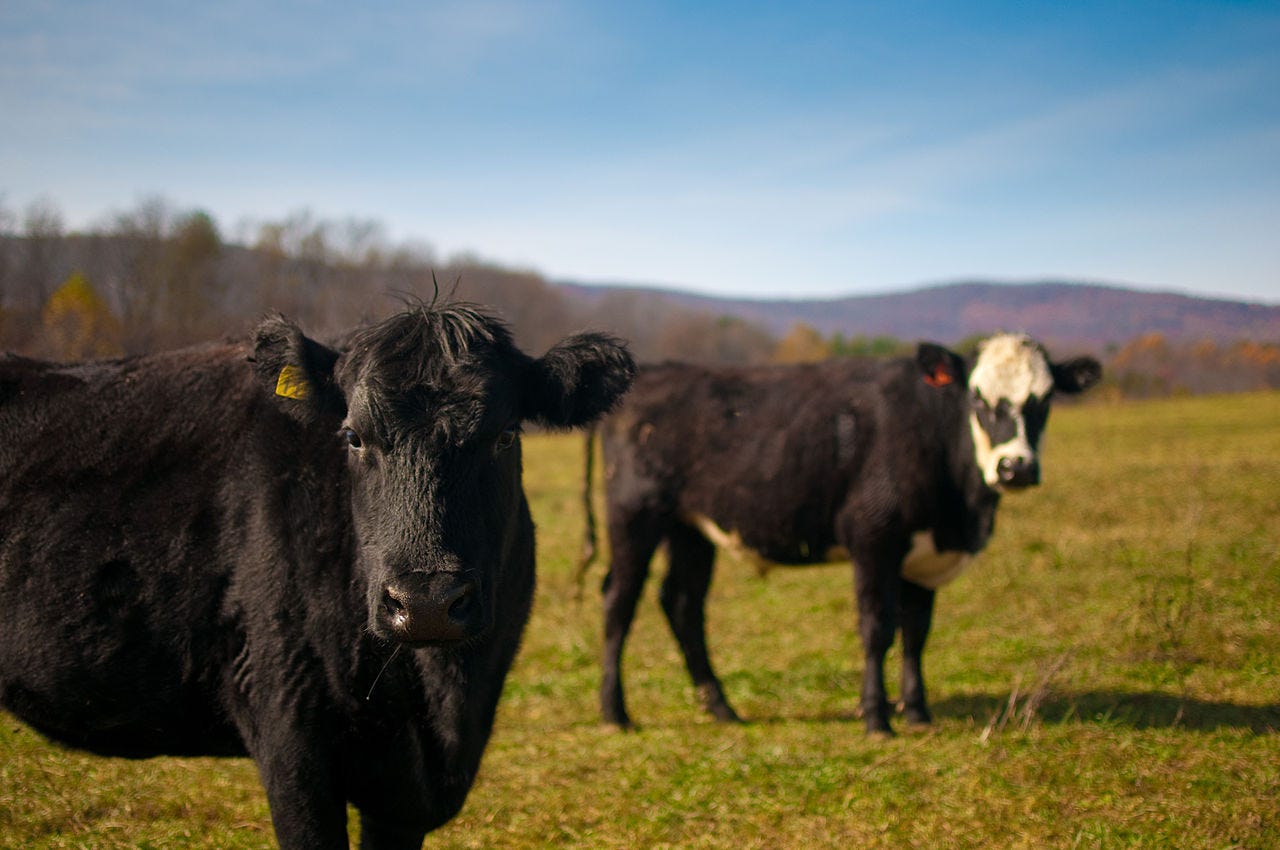 . . . . U.S. grocery store sales of plant-based meat alternatives like Beyond Meat (BYND) and Tofurky were up 264% during the nine-week period ending on May 2. That's an increase of more than $25 million, yet still only a small fraction of the value of fresh meat sales.
Meanwhile, the pandemic has hit the $213 billion U.S. meat industry hard, with the world's biggest meat companies — JBS, Tyson Foods (TSN), Smithfield and Cargill — shutting down 20 slaughterhouses and plants last month due to the Covid-19 pandemic. The disruptions and supply chain chokepoints add to worries of meat shortages and also mean millions of pigs, chickens and beef cattle are being euthanized. . . .
---
Latest findings: New research, studies and papers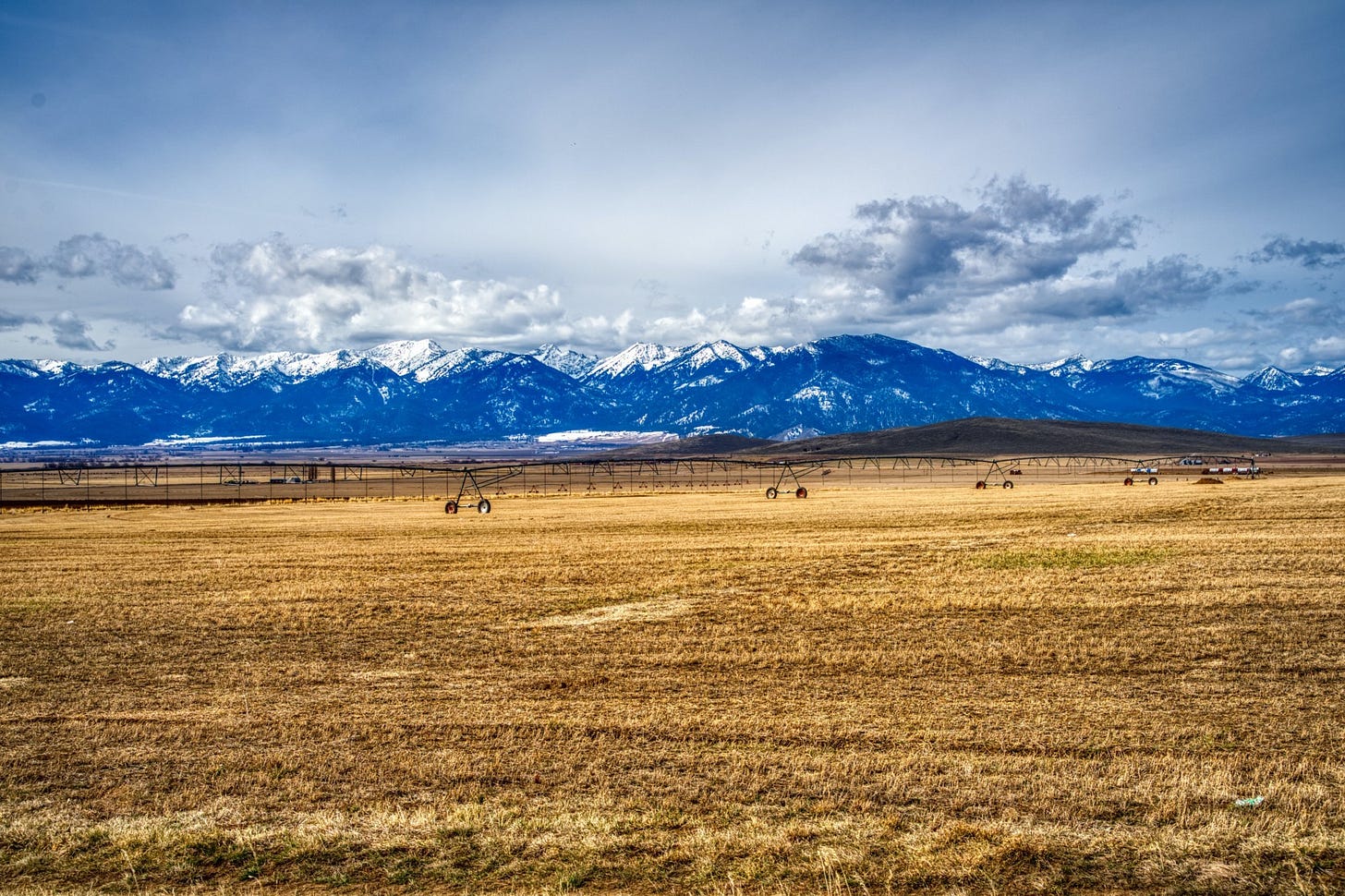 Farmers will be hard hit by less snowmelt runoff
In a paper published in Nature Climate Change, researchers funded by the National Science Foundation analyzed monthly demand for irrigation water along with snowmelt runoff across global basins from 1985 to 2015. The goal was to determine where irrigated agriculture has depended on snowmelt runoff in the past, and how that might change with a warming climate. The researchers then projected the changes in snowmelt and rainfall runoff if Earth warms by 2° to 4°C. The findings pinpointed basins most at risk of having water at the right times for irrigation because of changes in snowmelt patterns. Two of those high-risk areas are the San Joaquin and Colorado river basins in the western United States.
Carbon emissions dropped 17% globally amid coronavirus
The coronavirus pandemic has forced countries around the world to enact strict lockdowns, seal borders and scale back economic activities. Now, an analysis published this week finds that these measures contributed to an estimated 17% decline in daily global CO2 emissions compared to daily global averages from 2019. It's a worldwide drop that scientists say could be the largest in recorded history.
Journal Nature Climate Change/NBCNews.com
Governance of Climate Engineering
Many scientists and political leaders are seriously considering the possibility of attempting to cool the Earth through "geoengineering" as a means of combating climate change. The proposals range from seeding the ocean with fertilizing agents to promote the growth of CO2-absorbing algae to injecting sulfate aerosols into the stratosphere to reduce the amount of sunlight that reaches the planet's surface. This study is aimed at identifying legal norms, principles, and governance structures that can be used or applied to ensure that decisions about geoengineering are made in a way that facilitates international cooperation and minimizes international conflict.
University of Iowa Public Policy Center
Long‐term resilience of the San Francisco Bay Delta
The health of the San Francisco Bay Delta depends on a sediment supply that has been recently declining. Future climate scenarios were run through a model to determine changes in streamflow and sediment transport. Results from the model showed increases in large flow events and sediment transport over the next century. Increased sediment supply can help wetland habitats fight sea level rise and benefit native fishes. 
Authors: M.A. Stern, L. E. Flint, A. L. Flint, N. Knowles, S. A. Wright,  U.S. Geological Survey, California Water Science Center 
Photo: NSF/Kevin Bidwell
---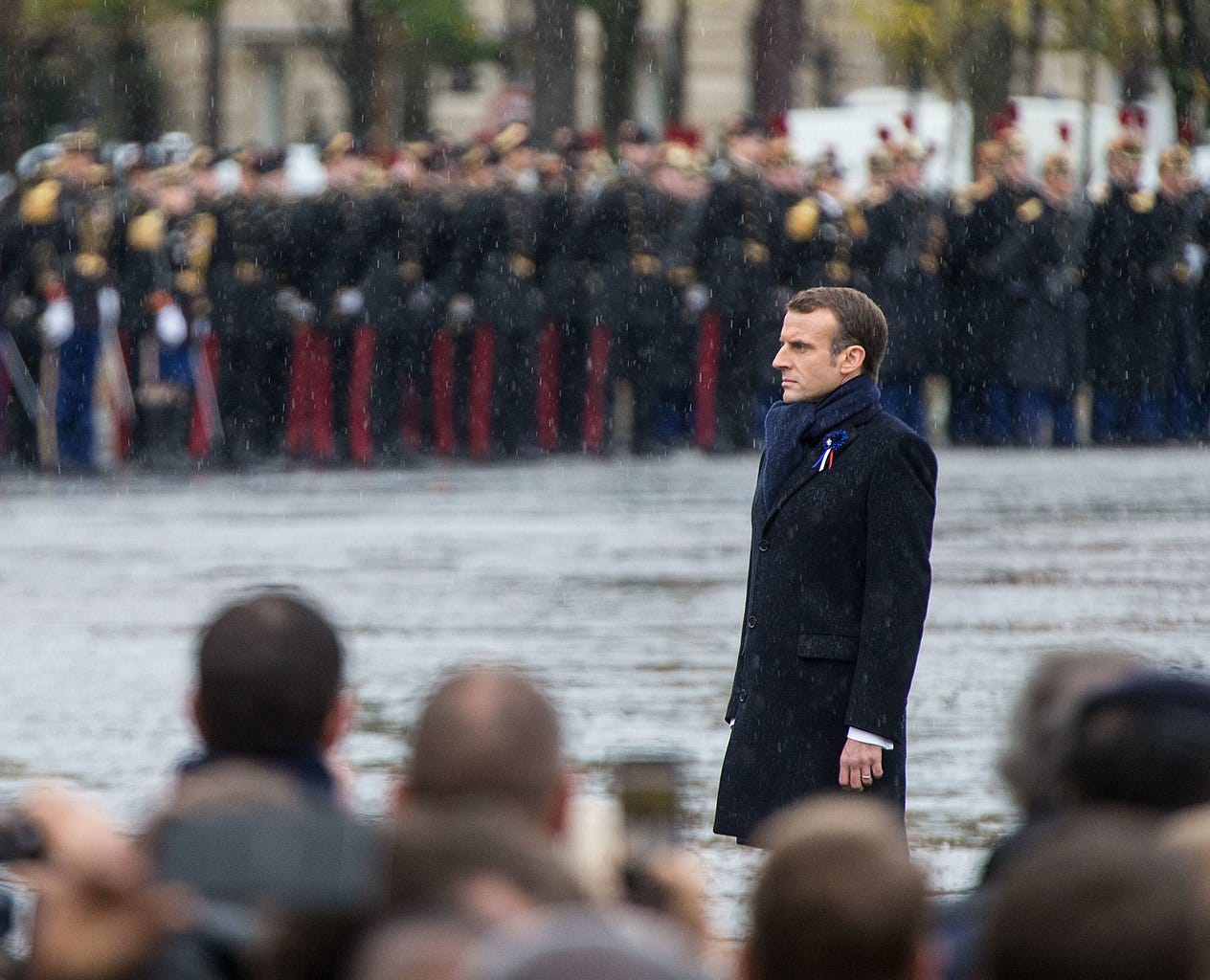 Words to live by . . . .
"Never has science around the world been so abundant to meet the challenges that we have." — Emmanuel Macron, president of France
Photo: president.gov.ua/Wikipedia.