Discover more from Callaway Climate Insights
Callaway Climate Insights provides news, critical analysis and original perspectives at the intersection of global finance and the challenges of climate change. 
Over 3,000 subscribers
Green shoots and the global politics of a climate-led recovery
Welcome to Callaway Climate Insights. Thanks for signing up. If you like what you read, please share to help spread the word. -- David Callaway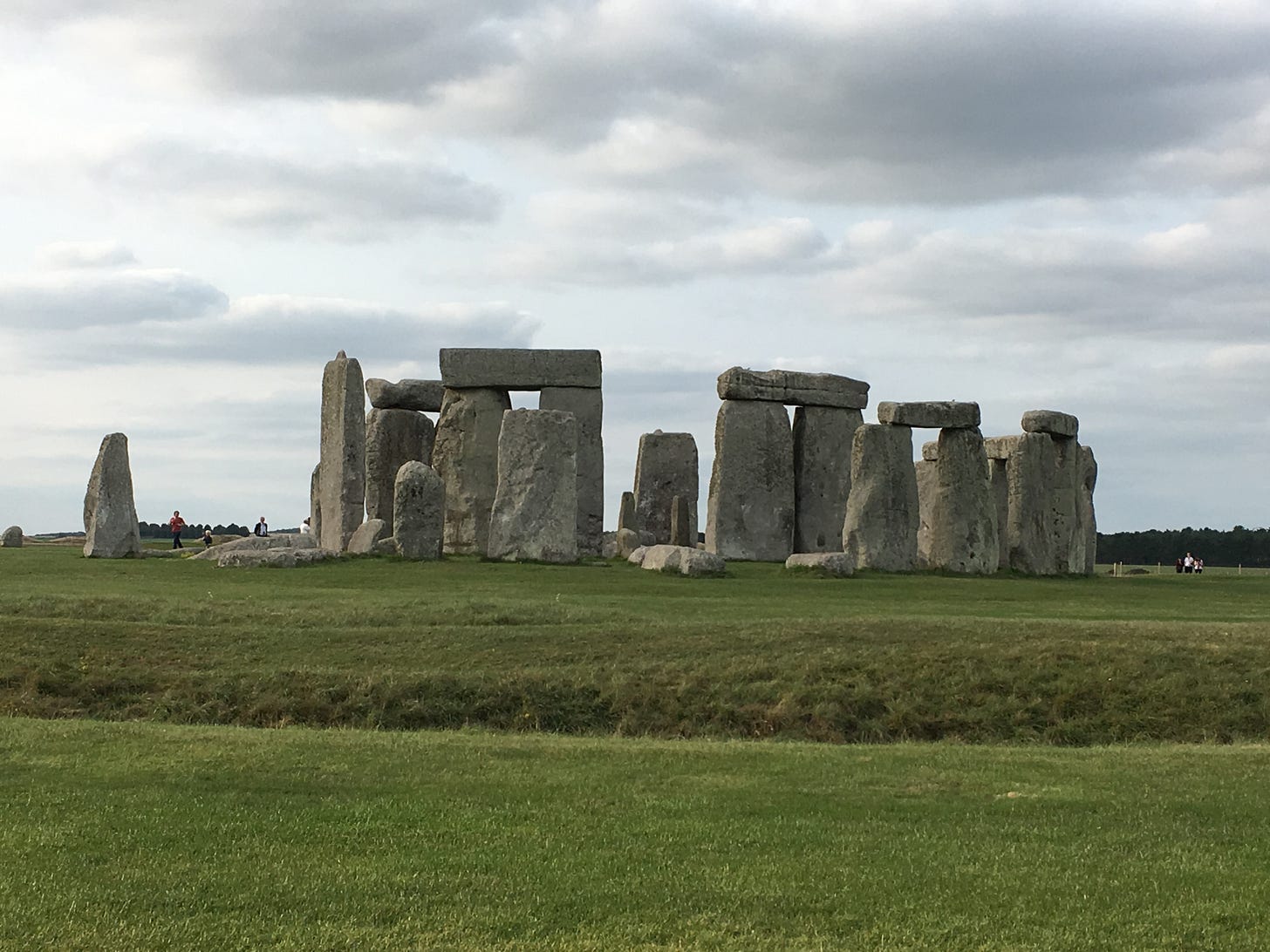 Ah, Stonehenge — the empty edifices of a lost civilization. Not unlike those this week on Park Avenue, the Champs-Élysées, or the Via Veneto. Manhattanhenge takes on a whole new meaning in a city without people on the streets.
Financial markets tell us we might escape this fate, however, pushing for one of their best weeks since 1932 on optimism there is a light at the end of the coronavirus tunnel. Perhaps misplaced, but it feels better than panic.
This is the second edition of Callaway Climate Insights and the first with a real subscribed readership, so thank you for signing up.
As a quarter of the world's population remains locked down, politicians argue about how to revive their economies when — when — this wave of the pandemic ends. Financial aid packages, like the $2.2 trillion one in the U.S., are making their way to reality, and it's interesting to see what role sustainable investments and climate pollution cuts are playing. Very little here, as expected, but more so in Europe.
Meanwhile, the world's central banks are shooting first and asking questions later, led by the Federal Reserve and the European Central Bank. That kind of rapid, politics-free reaction likely helped save us from further meltdown, as it did a decade ago during the financial crisis.
Enjoy my Zeus column this week on why the central banks, who greased the skids for our recovery in 2009 will lead the sustainable financial revolution of the next 10 years. And check out our best picks, financial innovations, and most interesting sustainable climate stories of the last week.
---
. . . . . Remember when shareholder activists protested outside energy company annual meetings? Those socially-integrated events seem quaint in our now solitary worlds, but that doesn't mean climate-led proxies aren't being filed. 'Tis the season to see who's making progress and who isn't.
---
. . . . . The Trump smackdown of any Green New Deal initiatives in the bailout, such as requirements for airlines taking money to cut emissions, was expected. But wealth manager and climate thought leader Jeff Gitterman says the post-Covid-19 world won't be able to deny the need for a quicker climate play. Plus, some of his best picks.
---
. . . . . The red-hot market for green bonds could be the next battle ground for financial exchanges fighting for relevance in a computerized world. Here, international journalist Darrell Delamaide details how the London Stock Exchange is fighting to maintain an early lead.
---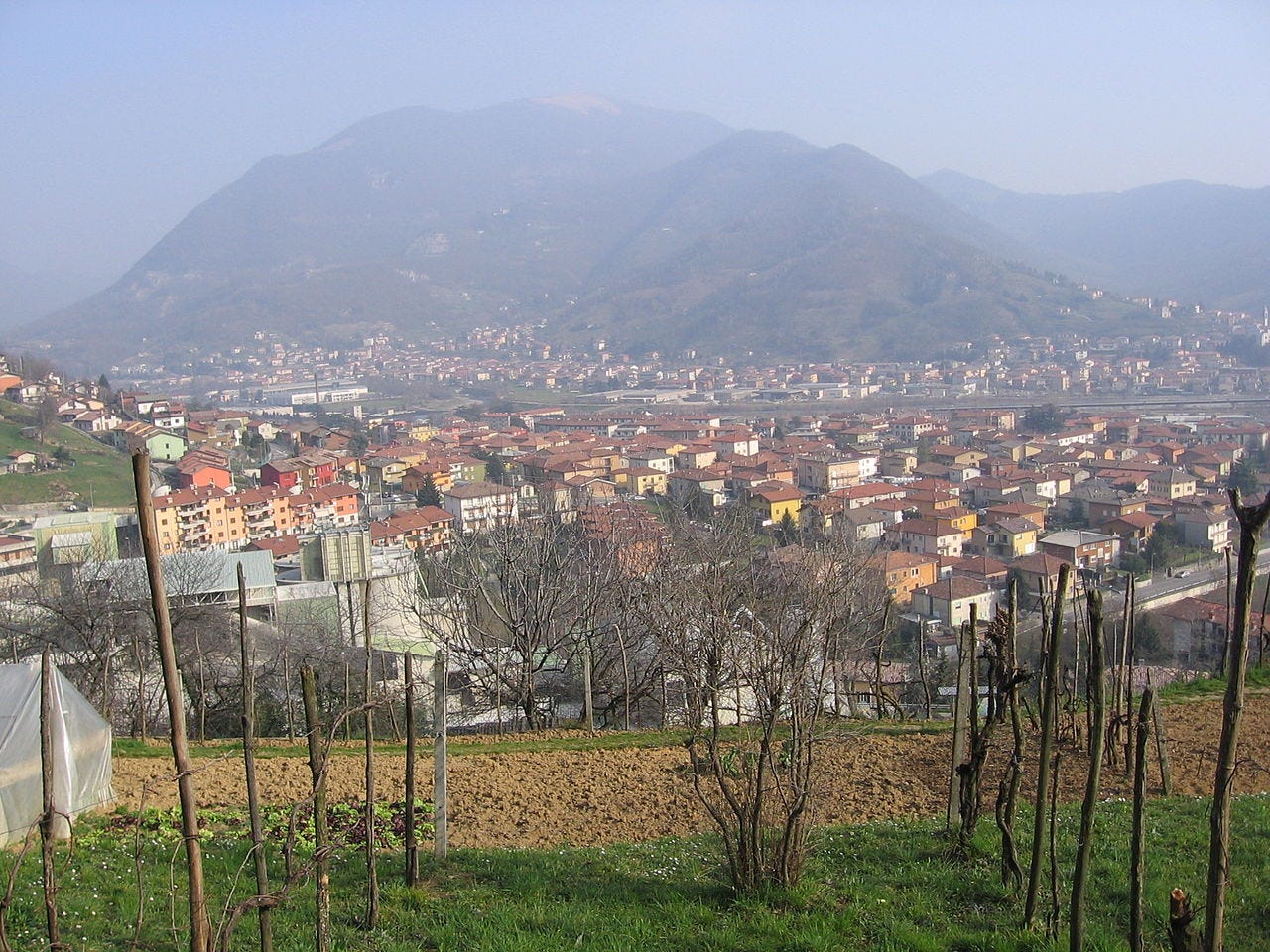 . . . . . If you read only one thing on the coronavirus today, this story story by my friend and former colleague Mario Calabresi, on the devastation Covid-19 has caused in the small Italian town of Nembro, is worth your time. Mario has served as editor of two of Italy's largest newspapers and decided to emerge from retirement to write about Italy's disaster because, he said, "I feel it is my duty to bear witness." We served together on the World Editors Forum, and some of our colleagues used this piece in their newspapers in different languages this week.
---
. . . . . It's all about the timing. Part of the reason climate investing hasn't caught on sooner is the perceived long time horizons of the impact. Mark Hulbert explains this phenomenon, one which could change as disaster comes closer.
---
. . . . . From the Ministry of Wash Your Hands. Home with the kids. No sports. Invisible virus floating around out there. At least you can wash your hands. In this fascinating report, Doug McIntyre and his 24/7 Wall Street team draw on World Health Organization data to spotlight 16 countries, many in Africa, where there is not enough water to drink regularly, much less wash. Water shortages are an evolving global crisis. But for many countries, they are a daily part of life. Check out this report.
---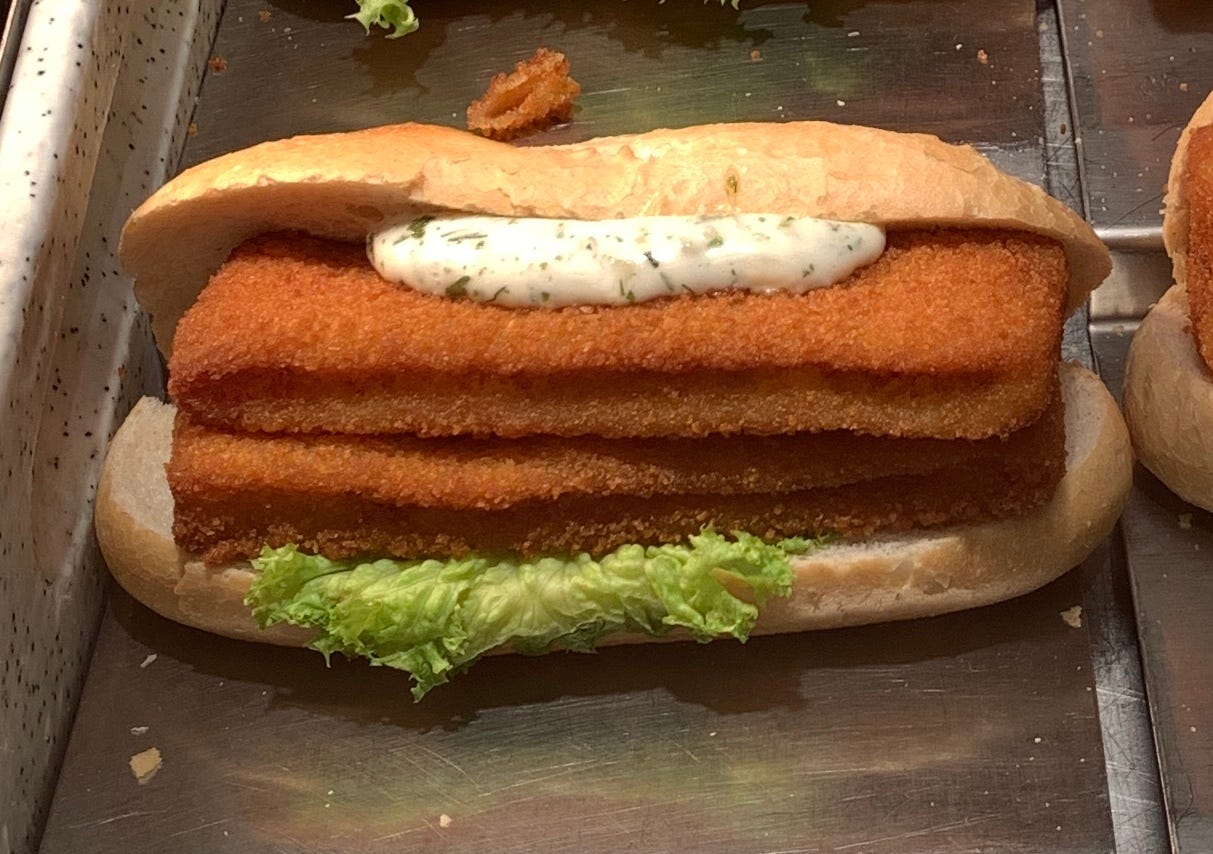 . . . . . The world's their fish finger. An entrepreneurial duo at the University of Cambridge have seized on a slippery idea to develop a climate-friendly and super-nutritious food supply out of oysters, mussels, clams, and other bivalves. Dr. David Aldridge and colleague David Willer are working on a way to feed bivalves with a new "microencapsulated biobullet" of safe food to encourage massive farming and development of the bottom-of-the-food-chain species. By feeding the high-protein bivalves, they remove the threat that bacteria gets in them, which makes people sick sometimes. Instead of serving them on the half shell or with linguine, they'd be crushed into feed and developed into things like fish fingers, which, apparently, everybody loves. Check it out in this fascinating story on the University of Cambridge website.
---
. . . . . How did I miss that? Eight out of 10 of the biggest polluters missing their climate targets; the pros and cons of planting more trees, and an ominous crack in the ice sheet.
---
. . . . . Speaking of green bonds. Researchers at the Asian Development Bank have new report out showing that green bonds with specific stamps of climate approval can generate discounts favorable to conventional bonds. The research, part of our weekly summary of interesting findings, suggests that a universal standard on green bonds could help boost the nascent market.
---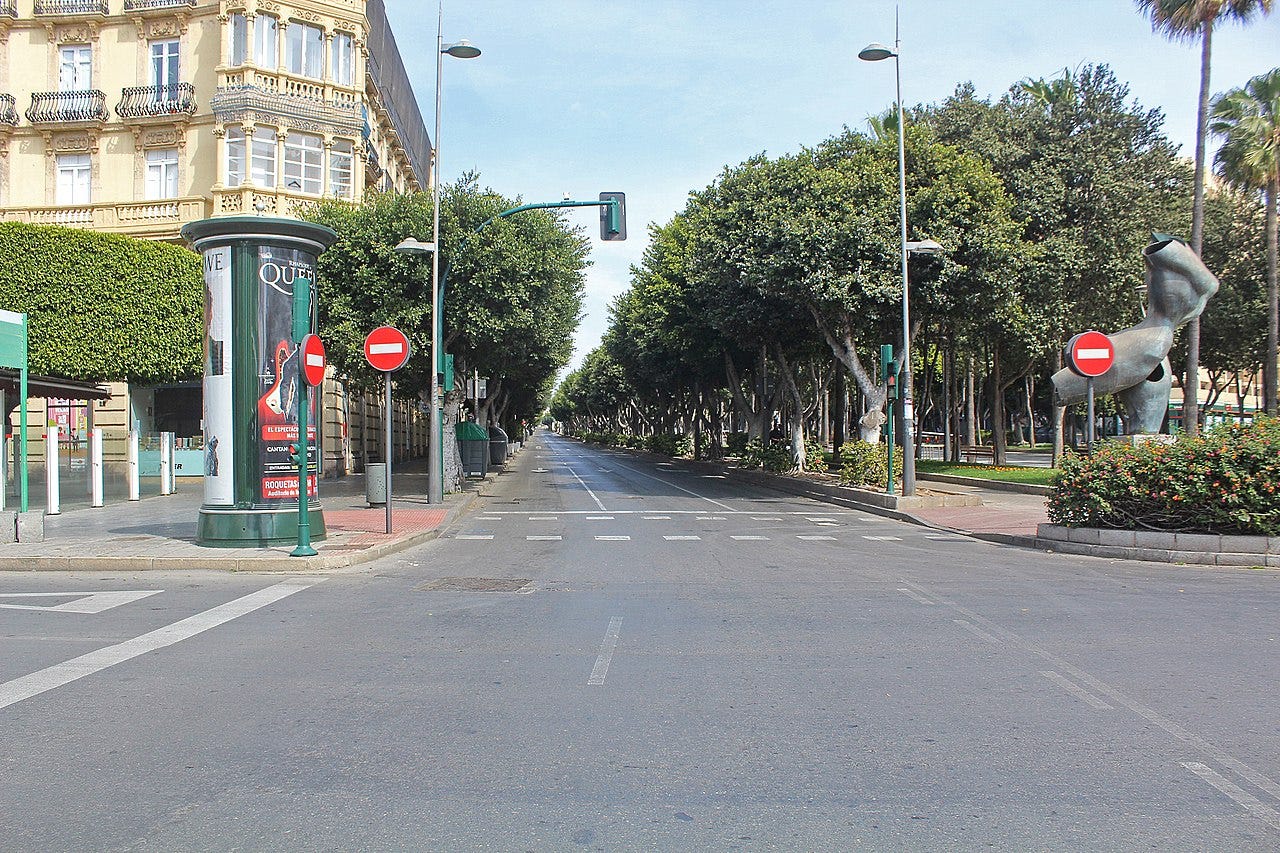 . . . . . And finally, the world without us. Those who think the empty icons of civilization such as Times Square, Piccadilly Circus (or Federico García Lorca Avenue in Almería, Spain, above) are reminiscent of The Twilight Zone might consider this a book a friend flagged, called The World Without Us, by Alan Weisman. Published in 2007, it details what would happen to the natural world if human civilization suddenly disappeared. Wiped out by some plague or something, maybe? Apparently, we wouldn't be missed. Here's a link to it at, with an excerpt.
Photo: Almería, Spain, empty due to the coronavirus quarantine. LaMons/Wikipedia.
---
Words to live by.
"You cannot get through a single day without having an impact on the world around you. What you do makes a difference, and you have to decide what kind of difference you want to make." — Jane Goodall